Catholic priest and the spiritual Director Adoration Ministry Enugu Nigeria (AMEN), Very Reverend Father Cammellus Ebenizah Ejike Mbaka has last Sunday lamented on how the charity he has done to many people had turned against him. He said he never owed anybody a dime or any obligation to help, but due to he is called to put a smile to the faces of the privilege, he can never relent.
The Catholic priest while addressing issues about how ungrateful many people he sponsored in schools has become says, he had a covenant to extend charity to people. It is divine call not because I have much. Your father did not help me when I was in school neither did you give money to keep for you. The school fees I pay go you is not a right but a privilege. Why should you task me of it when I asked you to be patient while i get money to make the payment? He questioned.
The Catholic Clergy in his statement said, "Those who fight me today are many people I spent the money I get from my Aqua Raph company to sponsor in different schools, but at the end they will conspire with the enemies to fight me. When they keep coming to get their school fees, they appear to be humble, gentle and kind but after their graduation, they will display their real colours.
They fight me because they are my children and I will not have the mind to fight back or say bad words against them but this time there are going to suffer. If I Ever Spent My Kobo To Help you in anyway, be it paying your school fee or to learn hand work, but you later turned back to fight me. You will suffer.
You do not have the right to get married and wed after I have adopted and sponsored you in school without extending an invitatio. What do you think i gain more if you invite me for your wedding? he asked.
The priest said the way most of his children who think they have arrived thanks or pay him back is to fight him and plan wedding without his concent. He said he has the right to be invited at least to witness their union but he only sees about it on social media. He further stated that, even after they had ignored him, they still fight him and plot for the closures of the ministry. Anybody who has the power to close Adoration Ministry is not born yet and can never be given birth because the ministry is that of the Holy spirit own. He added.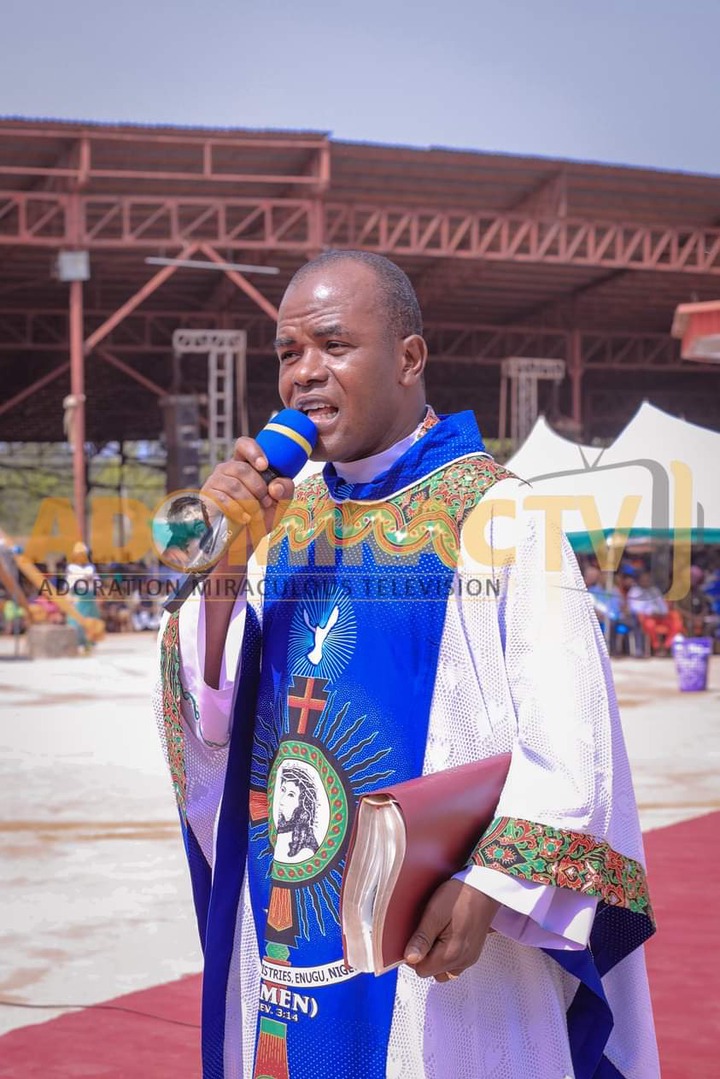 Content created and supplied by: De-yokel (via Opera News )