The Catholic's Archbishop of Abuja, His grace most Reverend Ignatius Kagiama released a statement today, in which he said that the insecurity and corruption in the country would only stop, if all the Citizens adhere strictly to the teachings of both the Islam and christian.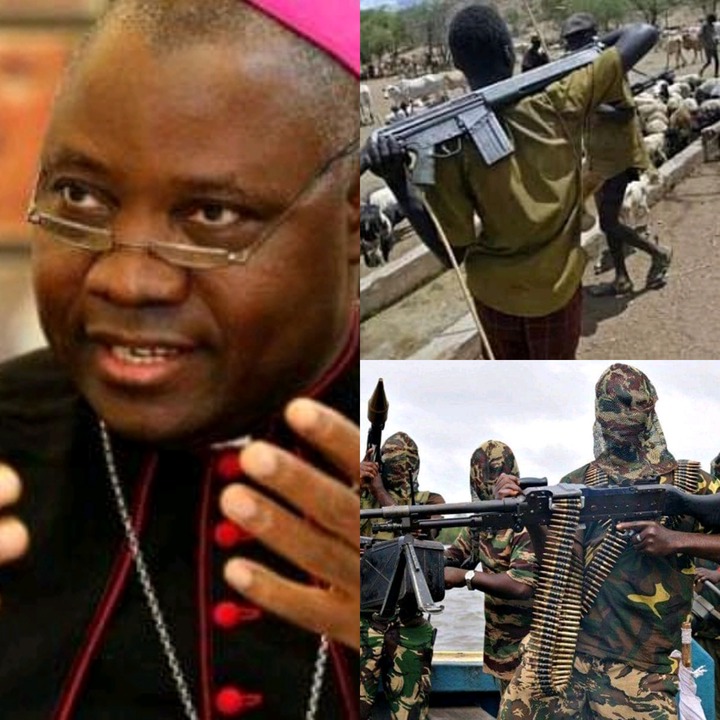 This statement was released at his sermon at the lady Queen of Nigeria pro cathedral Abuja on Sunday, in which He stated that poverty, stealing and corruption would have been long gone,if Nigerians adhere strictly to the teachings of both religion, because the resources in the country would be properly utilized without embezzlement.
He also stated that if Nigerians would obey the holy command of not to kill, bandits would not be operating in the country and there would not be any Kidnapping.
He further stated that when public officials take on office they swear with the Bible or Korean to serve selflessly, but when they fully assume power, they commit many un patriotic acts, and corruptly rob the poor of the little they have to survive with.
He concluded by saying that there must be a spiritual sanitization of all the hearts of Nigerians, to ensure peace and stability in the country once more.
What do you have to say about this statement by Ignatius?
Content created and supplied by: Grantenzy (via Opera News )