Newly Married Muslim Couples Should Do This Dua On Wedding Night to Have Happy Home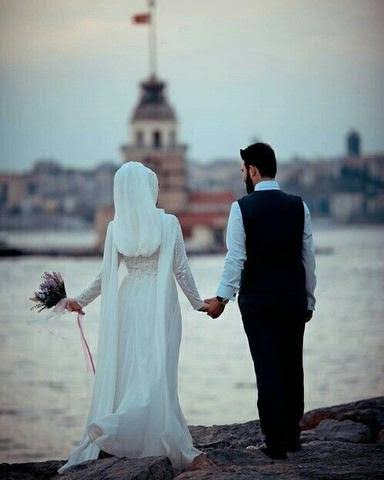 It is a very good step for a newly married couple to have this type of prayer on the first night of their marriage
This will serve as protection from all form of evil for both the husband and the wife.
This is another good teachings of Islam, islam is a total comprehensive way of life, is not just a religion.
The prayer goes thus:
They should both perform ablution then the husband should place his hand on the forehead of the wife and say this prayer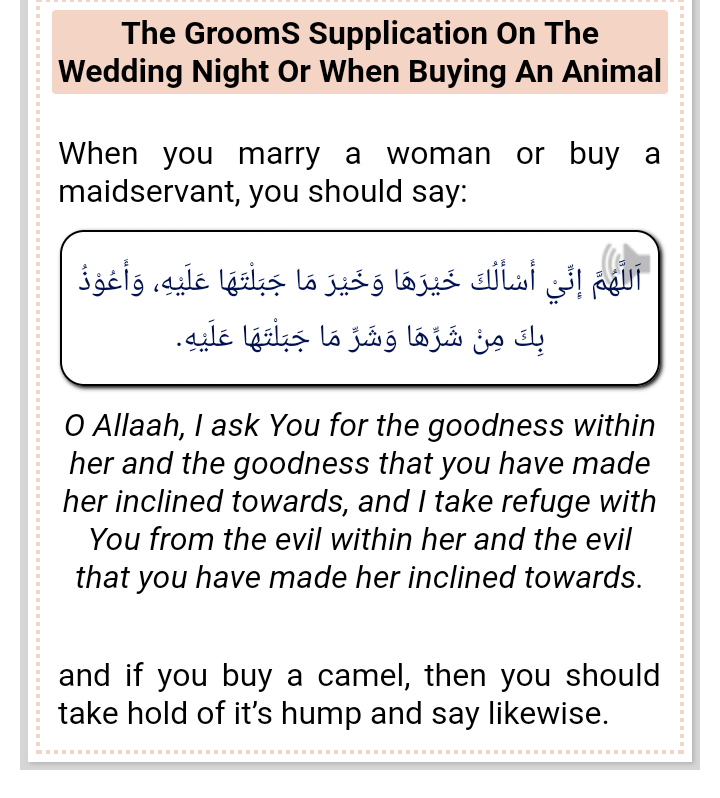 Allahuma inni as'aluka khairaha wa khaira maa jabaltaha alayhi wa au'dhubika min shariha wa shari maa jabaltaha alayhi
With this prayer you have break any evil or unknown curse that might be in the wife, be it inborn or casted over, it will all break by the grace of Almighty Allah.
This should be the first thing to be done on the first night of Nikkah, before think of having Intercourse or romancing.
Whoever do this prayer shall have a successful marriage In Sha Allah.
Please share for others to benefit
Kindly like and follow.
Content created and supplied by: Idyaqtimeline (via Opera News )