Psalm 24 v 1 says "the earth is the Lord's and the fulness thereof." I pray for you today that if truly the earth was made by God, you shall be favored indeed this week.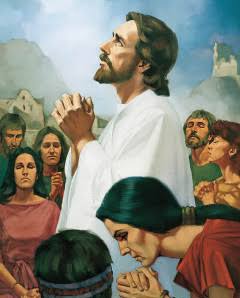 Abraham's covenant blessing extends to your family in the name of Jesus. Gal 3:29 says "if we are Christ's then are we Abraham seed, and heirs according to the promise." The blessing of the Lord that makes rich without adding sorrows come upon you now in the name of Jesus.
Whatever seed the Devil has planted in your life, causing disfavor and financial unbalance, the mighty hand of God takes it out now in Jesus' name. 
All through this year, misfortune is rebuked in your life. Favor from North, South, East, and West shall locate you. You will not be a beggar in Jesus' name. God will lift you above your enemies and will make you rule over them in the name of Jesus Christ. 
Follow for more weekly Prayers
Content created and supplied by: GoodMans (via Opera News )