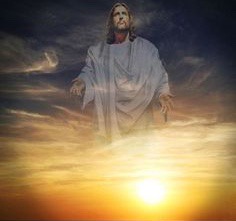 Father I pray in Jesus name, Amen. I have before you this day in humble adoration. Who is like unto thee Lord? You are glorious in holiness and fearful in praises. That I am alive today is by your grace. I woke up this morning is by your love. When I think of your blessings and favour oh Lord, who am I to deserve such from you. Many started this month and drop half way but I am healthy and alive. Be thou exalted oh Lord above the Heaven and Earth. I thank you for all my family members, By your grace they are all alive and healthy. I cannot thank you enough oh Lord. May your name be highly praised. Lord, look not upon me as a sinner. I pray with a sincere heart that you may forgive all my sins. Those I committed on purpose and those I committed unknowingly, forgive and make me worthy of thy presence.
Father, it's a new week. You Know me even more than I know myself. I seek thy protection this week Lord. May all my activities this week go according to thy plans. No weapon formed against me and my family shall prosper. I decree with faith this week: fight against them that fight my success, surprise them that seek my downfall, rise from your heavenly throne and strike them that swear never to see me succeed in life. Father at the mention of your name, sea roars and mountains tremble. As I call upon thy name this morning, may all those who plot evil against me be put to shame. Lord I decree into my life this week: breakthrough, success, long life, good health and open doors. 
Guide also my family members. I seek your blessings and protection upon them. May their enemies be put to shame in Jesus mighty name I pray, Amen. If you trust God, Say a powerful Amen to this prayer points.
Content created and supplied by: Storylovers (via Opera News )