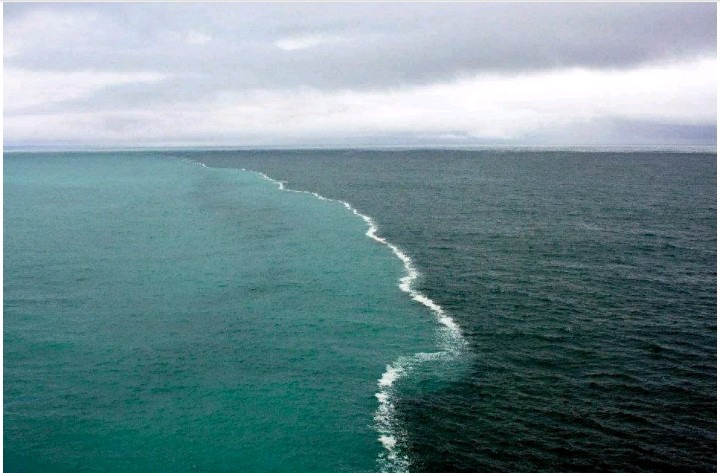 In the last few years, some photos have been circulating the internet showing a spot in the global water body where the Atlantic and Pacific Oceans meet. At this particular location, these two waters with their unique colors can be clearly seen meeting, creating the likeness of a long boundary without mixing. 
This strange phenomenon has left many people wondering why and how two waters will refuse to flow and mix up with each other. There has been an explanation that the two waters don't mix due to their different densities, "the Atlantic Ocean is saltier than the Pacific, which makes the water denser." However, the question that has continued to persist in the heart of many people is, "Is it true that the Atlantic and Pacific Oceans don't mix?"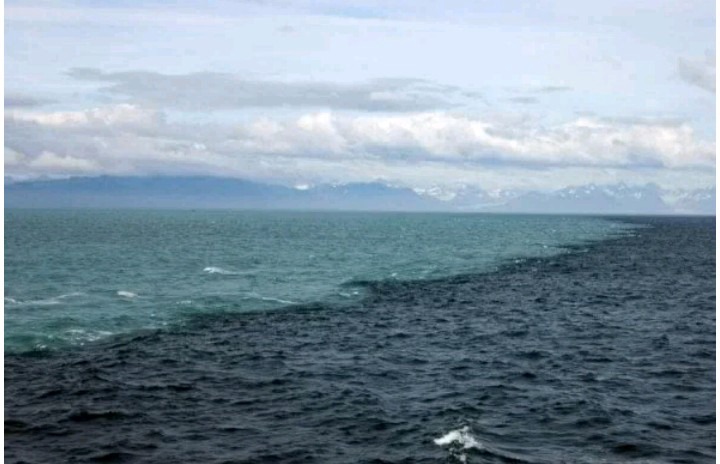 The first clarification you need to understand is, the photos above do not portray the real normal picture of how these two great oceans meet. Those photos were actually taken by two photographers; Kent Smith while on a July 2010 cruise in the Gulf of Alaska and a 2007 research cruise of oceanographers studying the role that iron plays in the Gulf of Alaska. What you see in those photos is sediment-laden water from glacial valleys and rivers flowing into the Gulf of Alaska. It's never the meeting point of the Atlantic and the Pacific oceans.
According to Worldatlas.com, there are two major points where the Atlantic and the Pacific oceans meet. One of them is the Panama Carnal. This is the narrowest linkage of the two waters, a safe passage for ships between the two oceans. Interestingly, there is no established record of the two oceans not mixing at this point.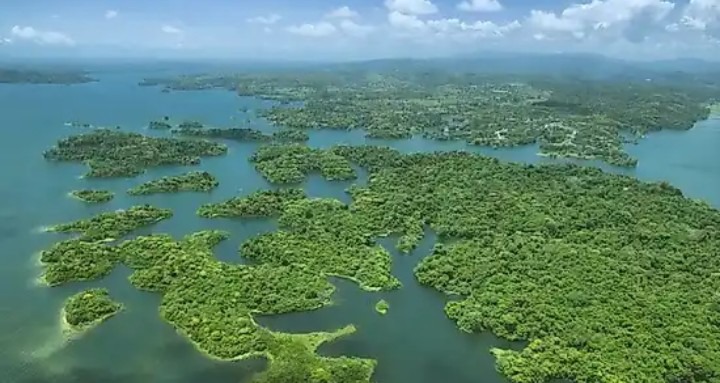 The other point where these two oceans meet is Cape Horn. As published by wikipedia.org, the Pacific Ocean meets the Atlantic Ocean south of South America at Cape Horn. Cape Horn is known for its always turbulent water tides making it difficult for sheep to cross between the two oceans. However, there is also no established evidence that the waters of the Pacific and Atlantic oceans don't mix at this point.
Content created and supplied by: Eshovi (via Opera News )