Fossils are the remains or traces of plants and animals that lived long ago. Most fossils are found in earth that once lay underwater. They usually formed from the hard parts such as shells or bones of living things.
Fossils have been visible and common throughout most of natural history, and so documented human interaction with them goes back as far as recorded history, or earlier.
There are many examples of paleolithic stone knives in Europe, with fossil echinoderms set precisely at the hand grip, going all the way back to Homo heidelbergensis and neanderthals.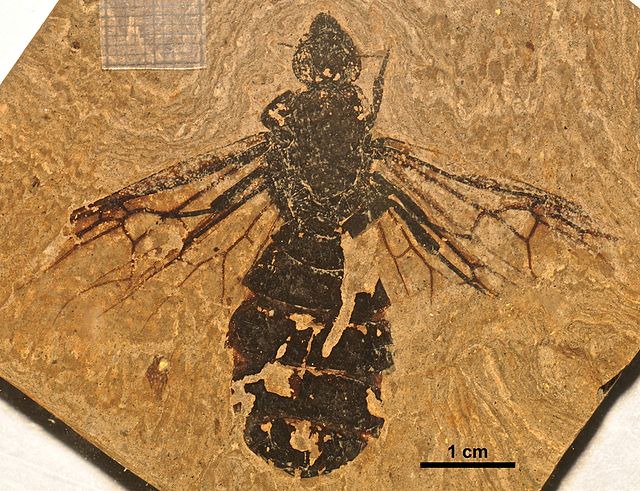 Titanomyrma is a genus of prehistoric giant ant. The latest species to be discovered, T. lubei, was described in 2011, when a 49.5-million-year-old fossilized winged queen ant, comparable in size to hummingbirds, was found in Wyoming, United States.
This fossil is the first fossil of a giant ant found in the Western Hemisphere. The presence of Titanomyrma in North America is considered to indicate "the first reported cross-Arctic dispersal by a thermophilic insect group".
Another fossil species of this genus, T. gigantea, is the largest-known fossil or extant species of giant ant in the world.
2. Spider Attack Fossil (100 million years old)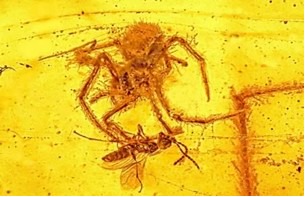 This is the first and only spider attack fossil ever discovered and caught in amber. This spider existed in the Hukawng Valley in Myanmar during the Early Cretaceous period, around 97 to 110 million years ago almost definitely with dinosaurs roving just nearby. This strange discovery was preserved with remarkable detail as these fossils are considered to be rare.
3. Giant Devil Frog
Discovered in Madagascar, the 70 million-year old giant frog fossil sized like a beach ball. The fossil was called by scientists, Beelzebufo or the devil frog. The enormous frog fossil weighed about 4.5 kilograms and with a height of 41 centimeters.
4. Lucy
Perhaps the most famous fossil of all time, Lucy is a 3.2 million-year-old Australopithecus afarensis, one of the earliest human species. Lucy, the most complete skeleton of an erect-walking human ancestor, was named after the Beatles song, "Lucy in the Sky with Diamonds."
She was unearthed in the Afar region of Ethiopia over 40 years ago. Lucy enabled scientists to nix the idea that walking was the result of a bigger brain, because her brain was very small, yet she walked upright. Lucy enhanced the world's understanding of human evolution.
5. Feathered Demon Dinosaur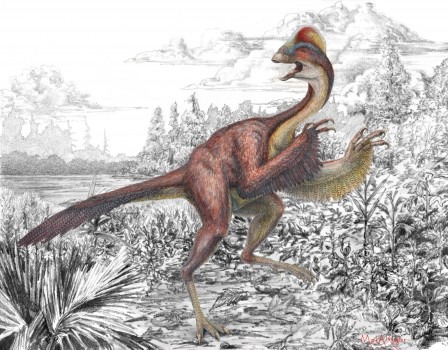 Sometimes paleontologists find amazing new species not by sifting through dirt, but by digging around in the drawers of museums. That's what happened with Anzu wyliei, a strange, bird-like creature that has a bony crest on top of a beaky head and a long lizard-like tail.
Scientists from the Smithsonian's National Museum of Natural History, the Carnegie Museum of Natural History and the University of Utah discovered the species in 2014 and named it after a feathered demon from ancient Mesopotamian mythology.
6. Shark Attack On Whale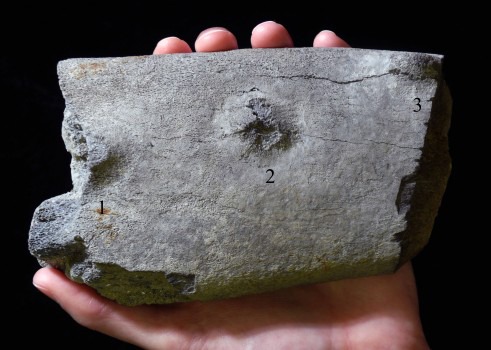 Paleontologists found evidence of this animal behavior in a fragment of whale rib dug up in a North Carolina. Three tooth marks on the rib indicate the whale was severely bitten by a large predator, with 6-centimeter (2.4-inch) spacing between the tooth marks.
Scientists know the whale survived because "most of the fossil fragment is covered with a type of bone known as woven bone, which forms rapidly in response to localized infection."
Thanks for read, don't forget to follow up foe more....
Content created and supplied by: Ibdexter (via Opera News )