12 uncommon space facts you probably never knew were real.
studio.opera.com
2020-07-28 17:41:03
Space facts are no doubt always interesting to learn.
As time goes by, technological advancements have seen us learn more facts about space in the past century than in all time before that.
We've literally searched the universe for the most amazing space facts, including facts about the planets in our solar system, moons, the Milky Way, and beyond.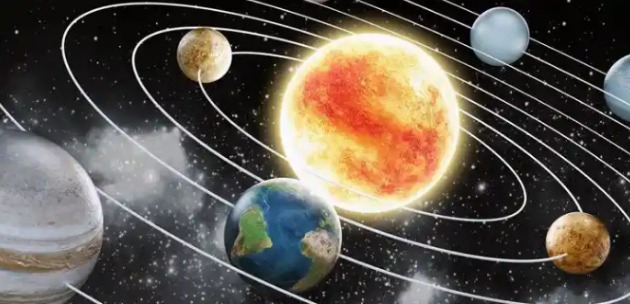 So, let's begin our journey on some fun facts with space studies.
1. Mercury & Venus are the only 2 planets in our solar system that have no moons.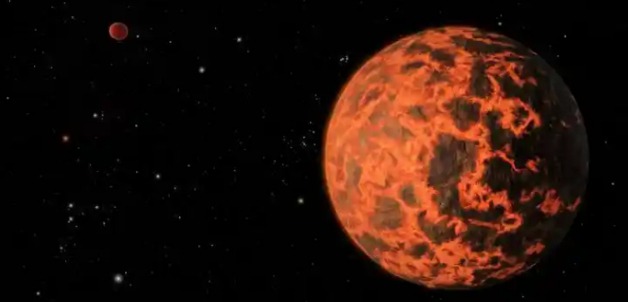 In total, there are 176 confirmed moons that orbit the planets in our solar system, with some of them being bigger than Mercury itself. However, Only two planets seem to be missing their own moon which are Mercury and Venus. Funny right... Imagine how their night will be without the presence of a moon while others have more than 5 moons.
2. If a star passes too close to a black hole, it can be torn apart.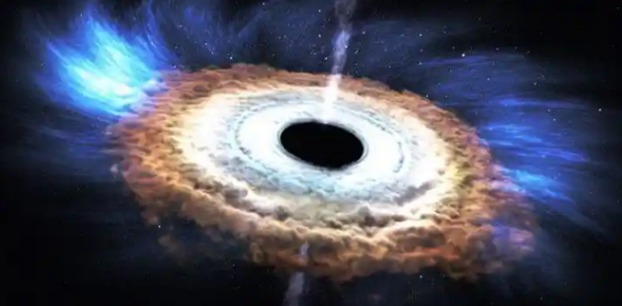 Yeah, For 20 years, a team of astronomers observed a star at the center of our galaxy orbiting a black hole.
The star has now got close enough to the black hole for "gravitational redshift" to occur which is where the star's light loses energy as the black hole's gravity intensified. Now imagine if your planet orbits so close to the black hole
3. The hottest planet in our solar system is Venus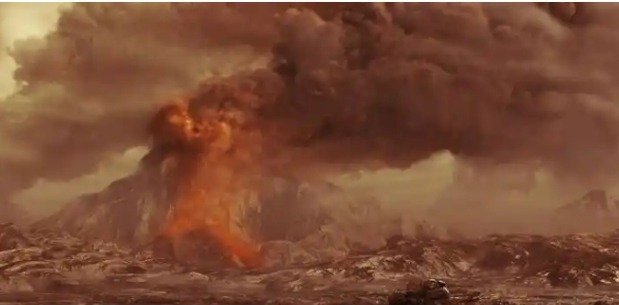 Most people think that this would be Mercury, as it is the closest planet to the sun.
However, Venus has a lot of gasses in its atmosphere which creates a "Greenhouse Effect" that causes a constant temperature of 864° Fahrenheit (462° Celsius) everywhere on the plant's surface.
4. Our solar system is 4.57 billion years old.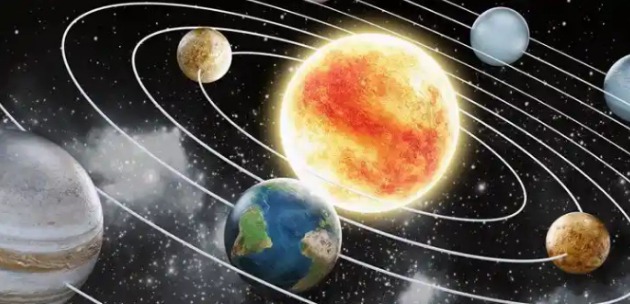 Well, give or take 30 million years(ish). Accurately speaking, it is 4.571 billion years old.
Scientists estimate that in about 5 billion years, our Sun will expand becoming a Red Giant.
In about 7.5 billion years its expanding surface will swallow up and engulf the Earth.
5. Enceladus, one of Saturn's smaller moons, reflects 90% of the Sun's light.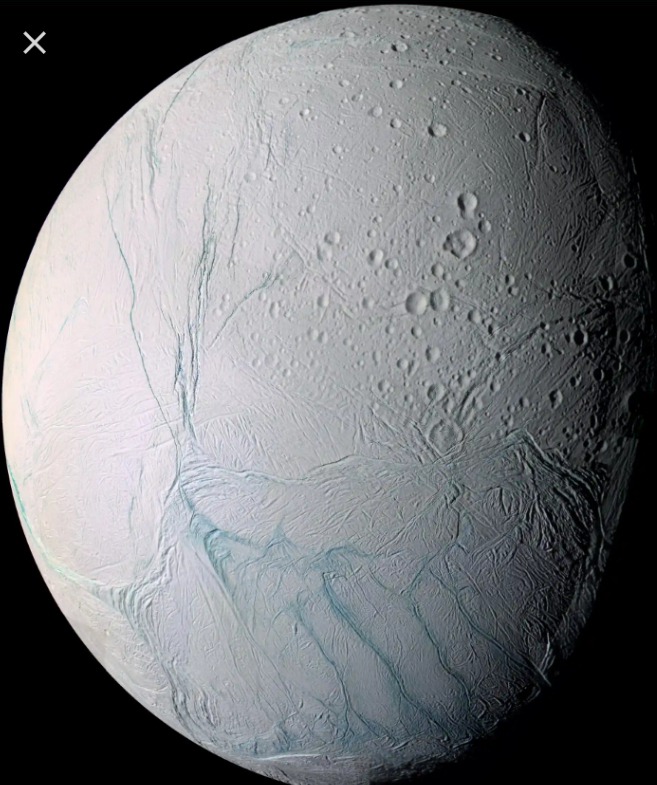 Because Enceladus' icy surface reflects sunlight rather than absorbing it, temperatures reach as low as -394° Fahrenheit (-201° Celsius).
6. The Sun weighs about 330,000 times more than Earth.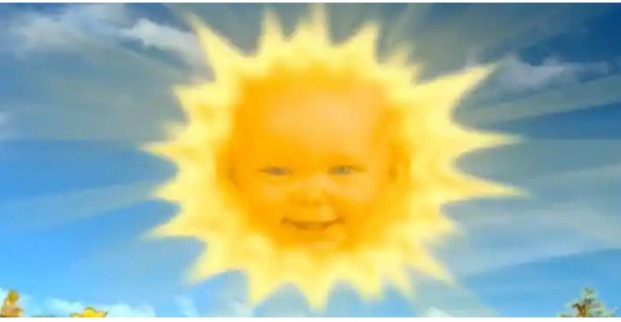 It is about 109 times the diameter of Earth and is so large the Earth could fit inside the sun about 1,300,000 times over!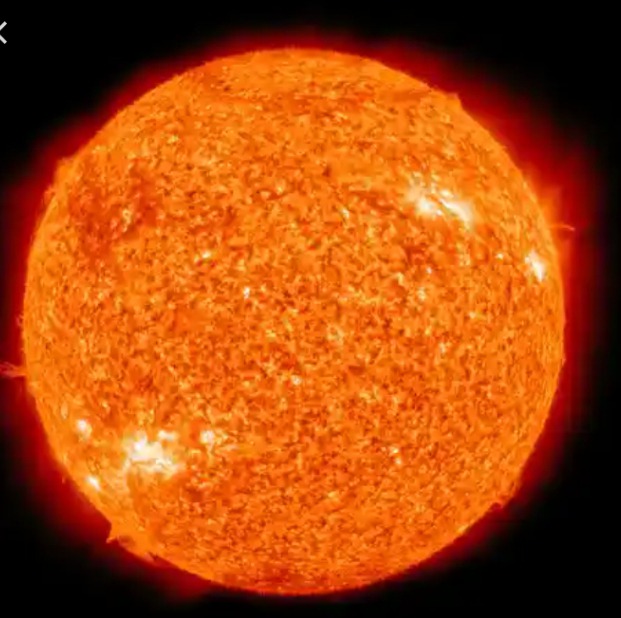 In fact, the sun is so gigantic that it contains 99.85% of all mass in our solar system. Funny right!!!
7. Footprints left on the Moon won't disappear as there is no wind.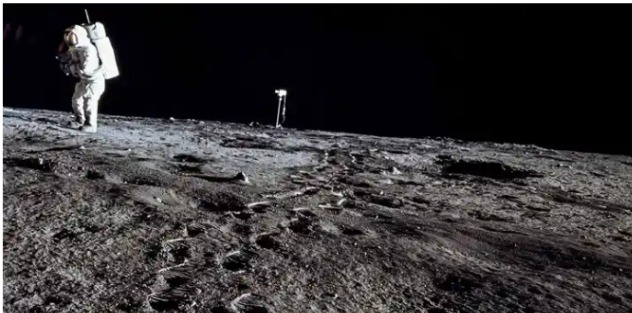 This is perfectly true. But wait a minute… if there's no wind to blow them away then why is the flag of the United States blowing in pictures from space? Well, in reality,it wasn't blowing.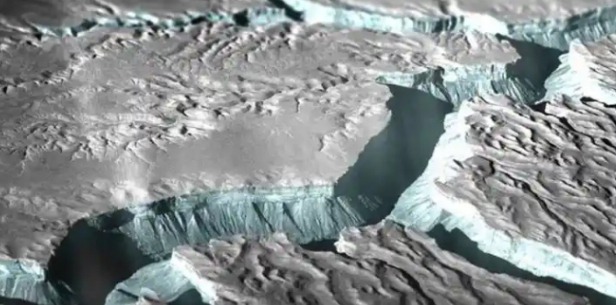 That rippling you see is because of a stubborn telescopic horizontal rod that the astronauts were struggling to remove from the flag's upper hem.
Still unsure whether we've walked on the Moon?
8. There are 79 known moons orbiting Jupiter.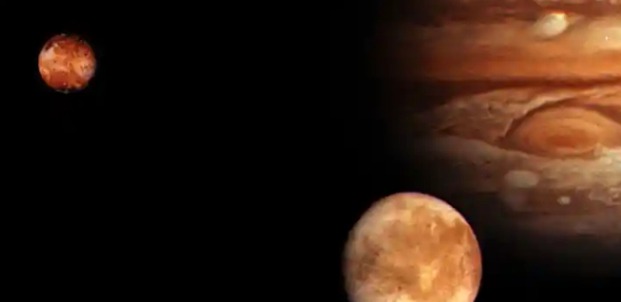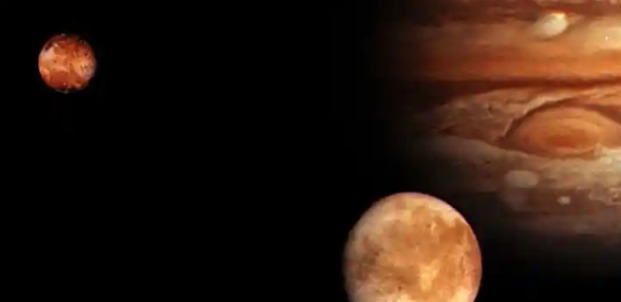 Jupiter is the planet in our solar system with the most moons, and it also has the largest moon in our solar system.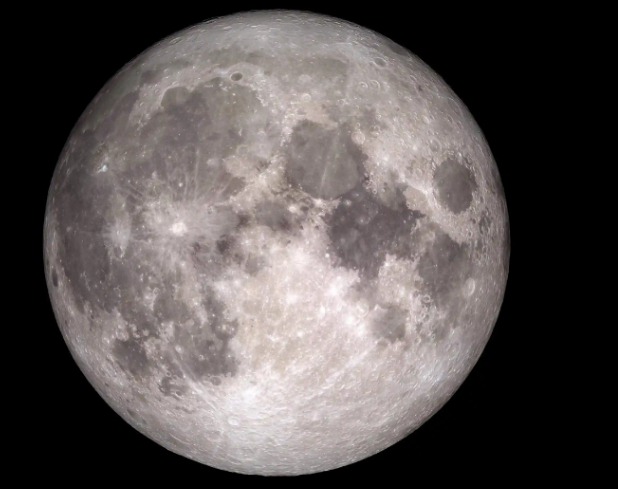 That moon is called Ganymede and is 33,279 miles (5,262 km) in diameter – that's bigger than Mercury and it is visible with just a pair of binoculars!
9. Pluto is smaller than the United States.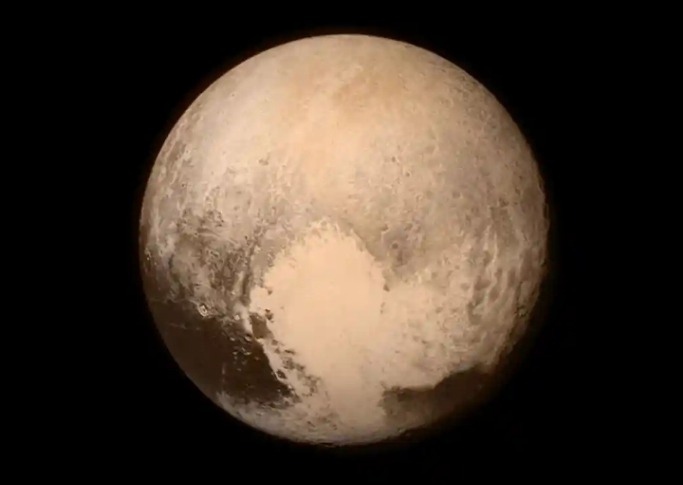 Hahaha... Funny right how a Pluto's size is compared to the United States.
But the fun fact here is if you were to walk around the equator of Pluto it would be the same distance as walking from London to Denver (well, give or take 56 miles).
10. There are more stars in space than there are grains of sand in the world.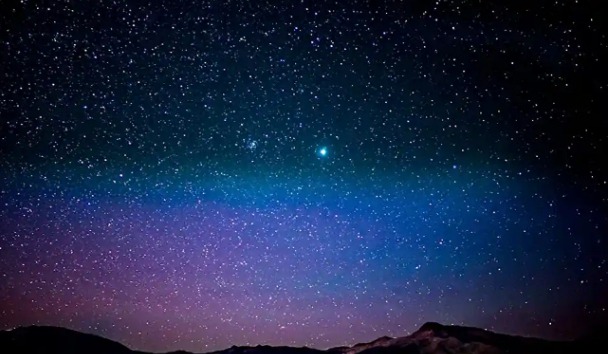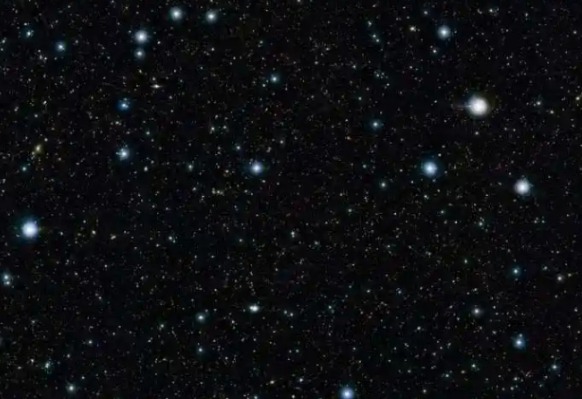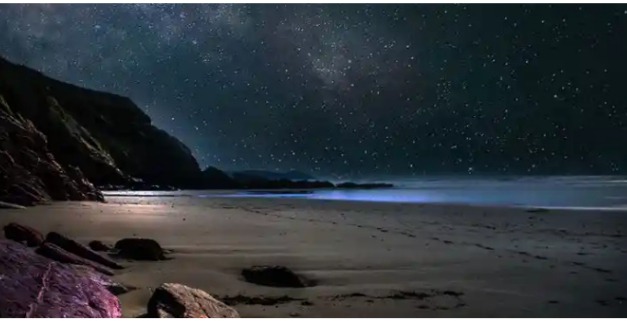 Hahaha... funny fact, but it's my favorite. There are actually over 10 times more stars in the night sky than grains of sand on the Earth, with 70 sextillion stars being visible from Earth through a telescope at night. Try the view at night.
To put that in numbers, 70 sextillion is this: 70,000,000000,000,000,000,000.
11. If you were driving at 75 miles per hour, it would take 258 days to drive around Saturn's rings.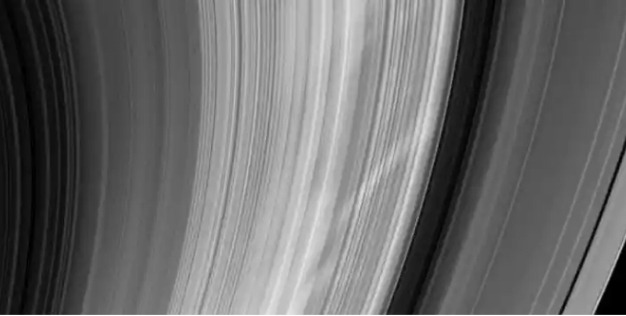 Saturn's rings are roughly 175,000 miles long, although they are only about 3,200 feet thick.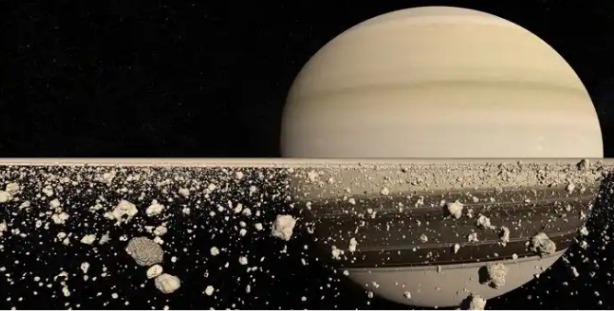 Saturn's rings are made up of nothing more than chunks of ice, rocks and dust, encircling the giant in a swirling wind that's capable of reaching 1,100 mph, so it is definitely possible to drive on it.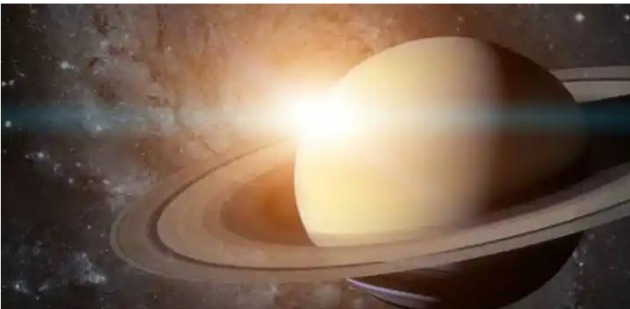 12. Coca-Cola was the first commercial soft drink that was ever consumed in space. Imagine the kind of name the drink has created for itself.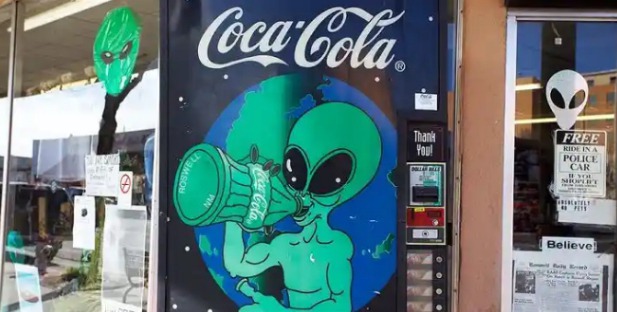 The first food ever eaten in space was applesauce and they were both consumed by John Glenn in space during the Friendship 7 mission in 1962.
Well hope we had fun today... Drop your best fact In the comment box. Thanks.
Source: Opera News