A pretty South Africa girl is asking people to tell her something she doesn't know.
Apparently the cute girl who goes by the social handle @jenny_rsa took to Twitter to share beautiful photographs of her wearing a black long dress — saying as quoted "Tell me something I don't know" with a white dove emoji.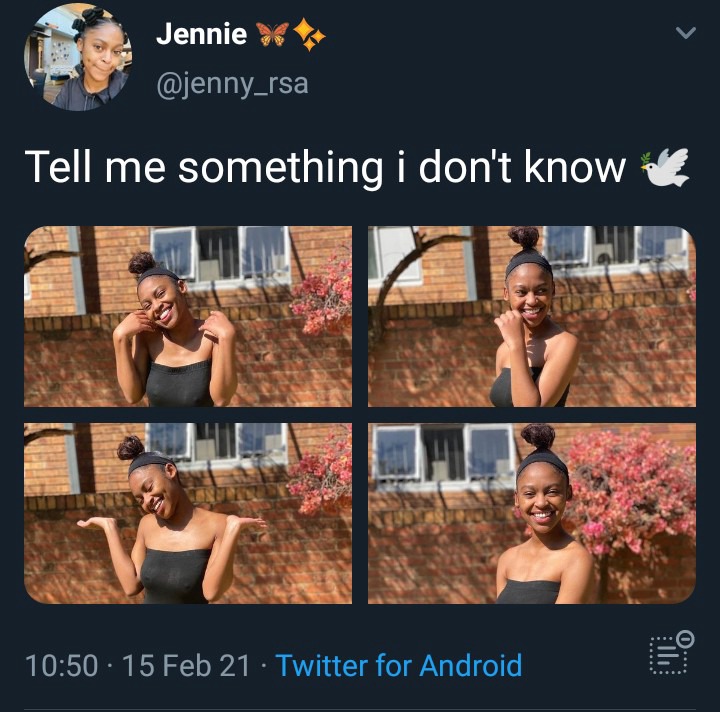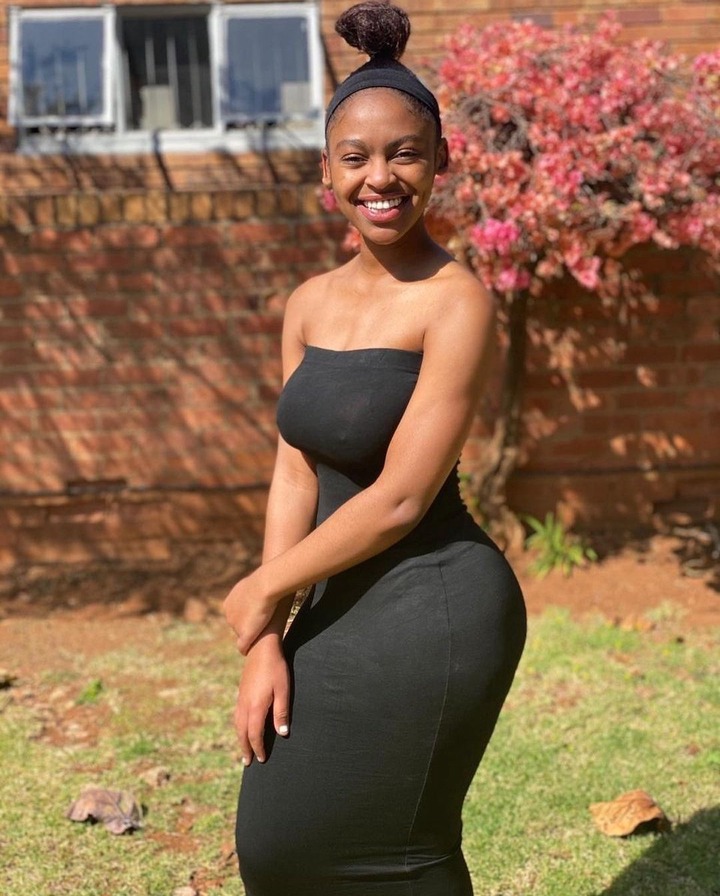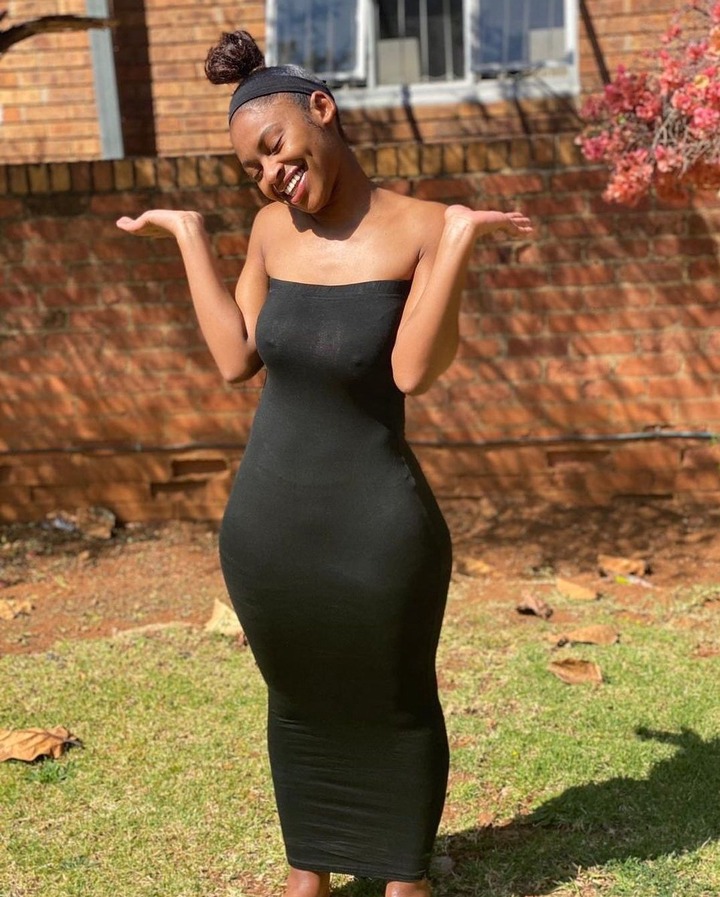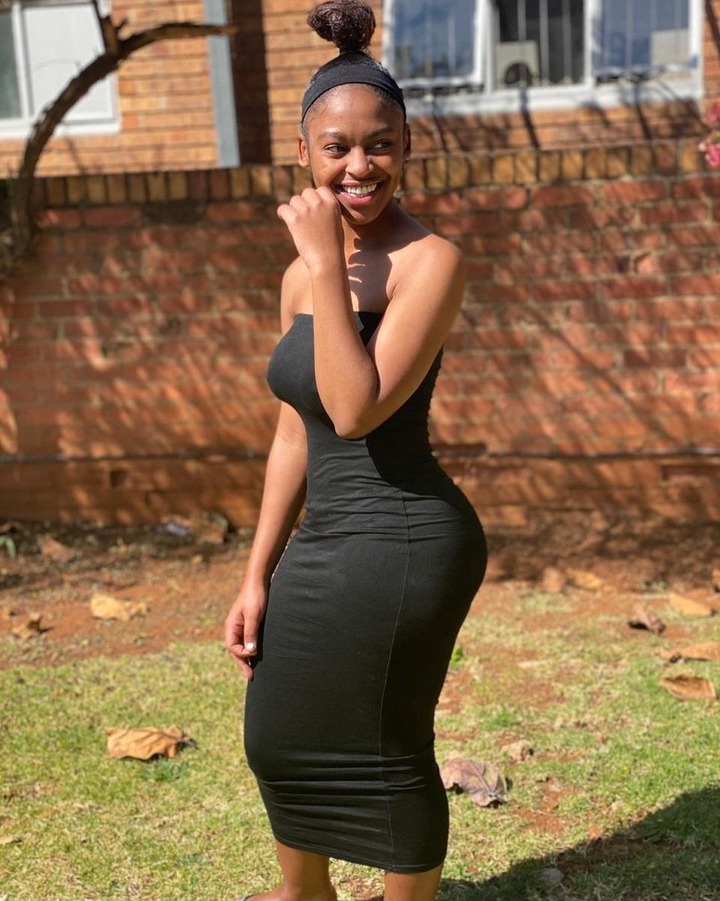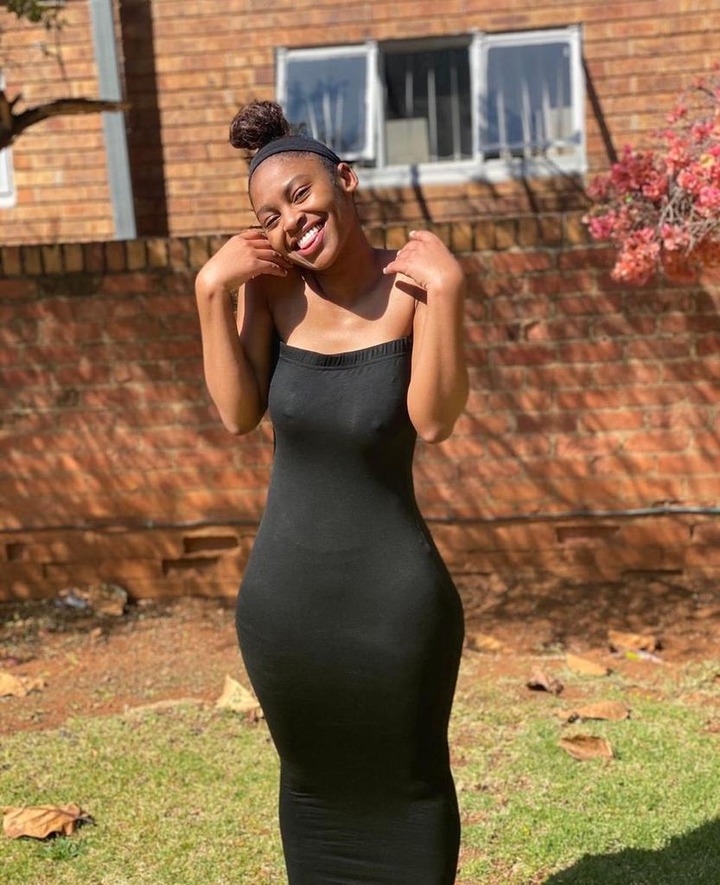 Many south African and responders to her question began to share their thoughts. Some of them spoke on her dressing. While a few complimented her smile.
A few shared their own dreams, plans for the future, history lessons to her. While one person posted a screenshot of a scripture passage from the Bible for her to read. Many were marveled by her sense of dressing and looks, while others took note of the falling leaves behind her.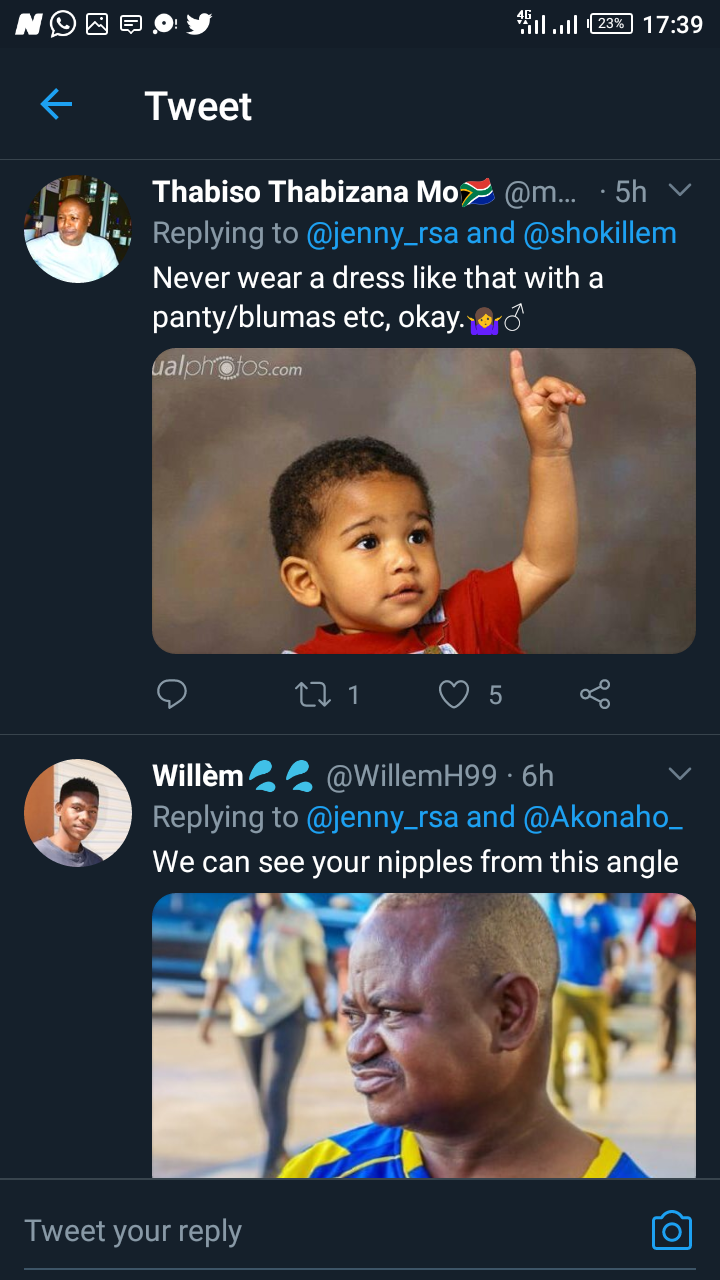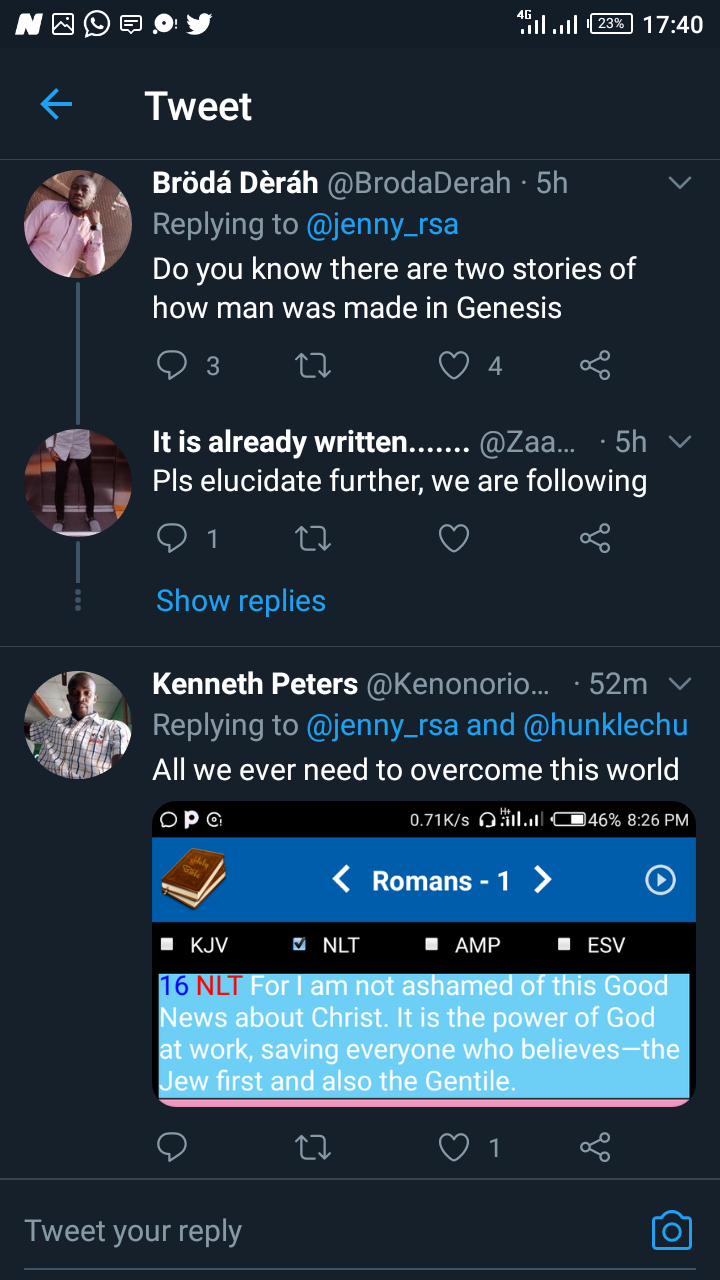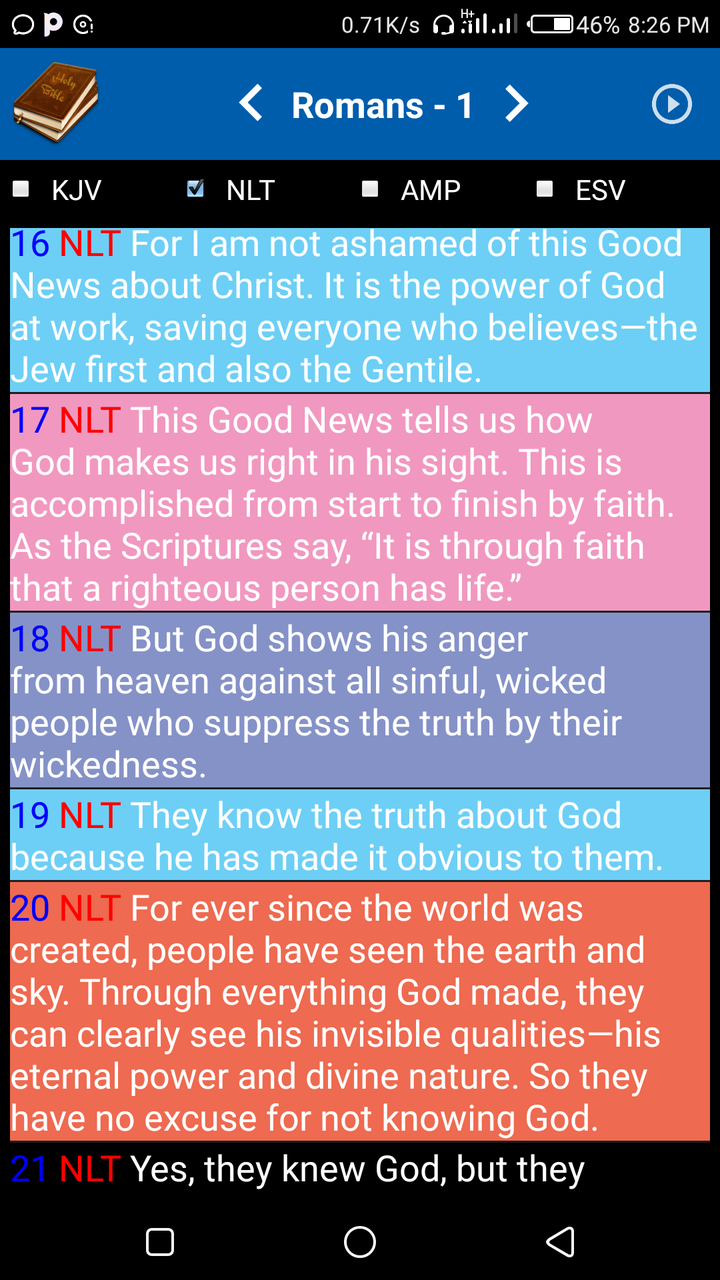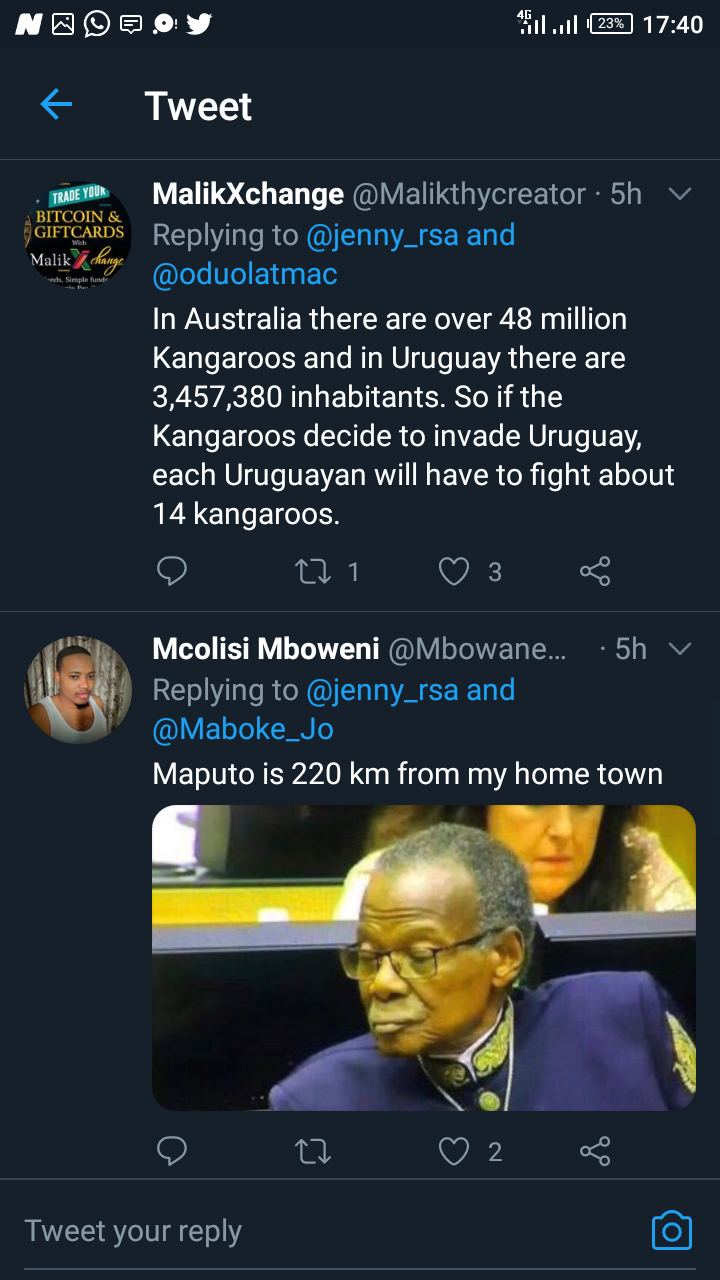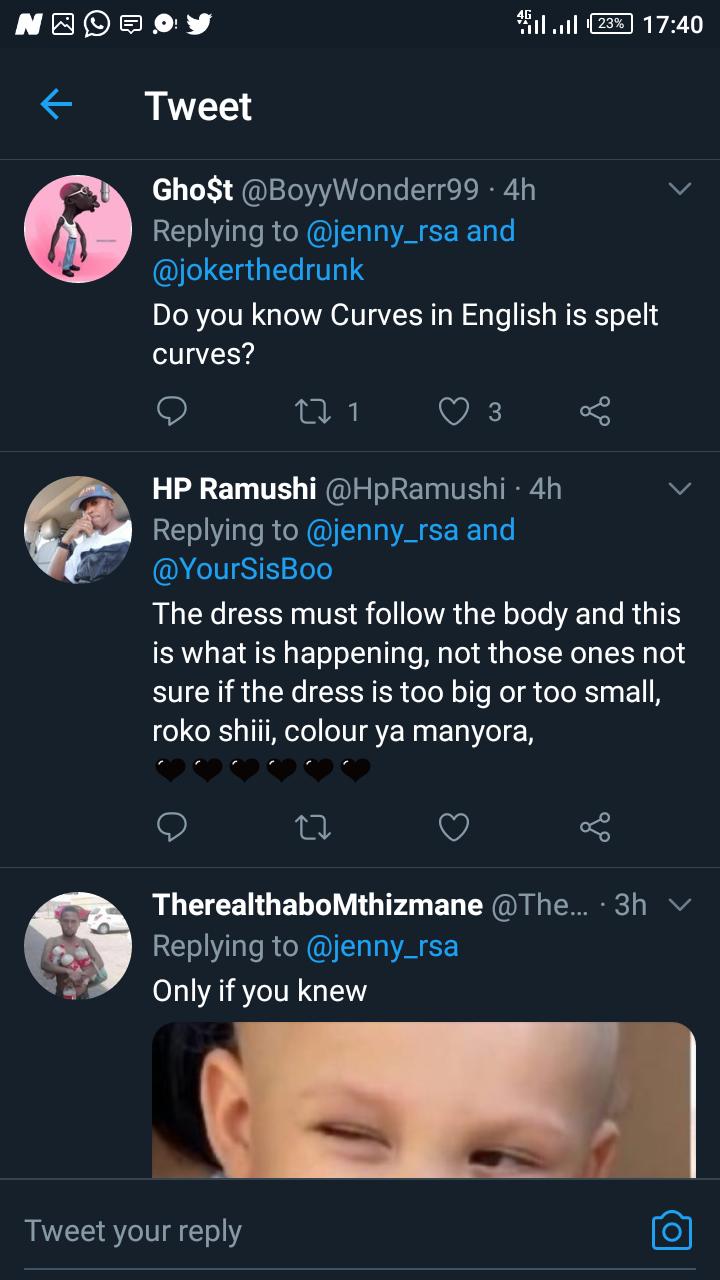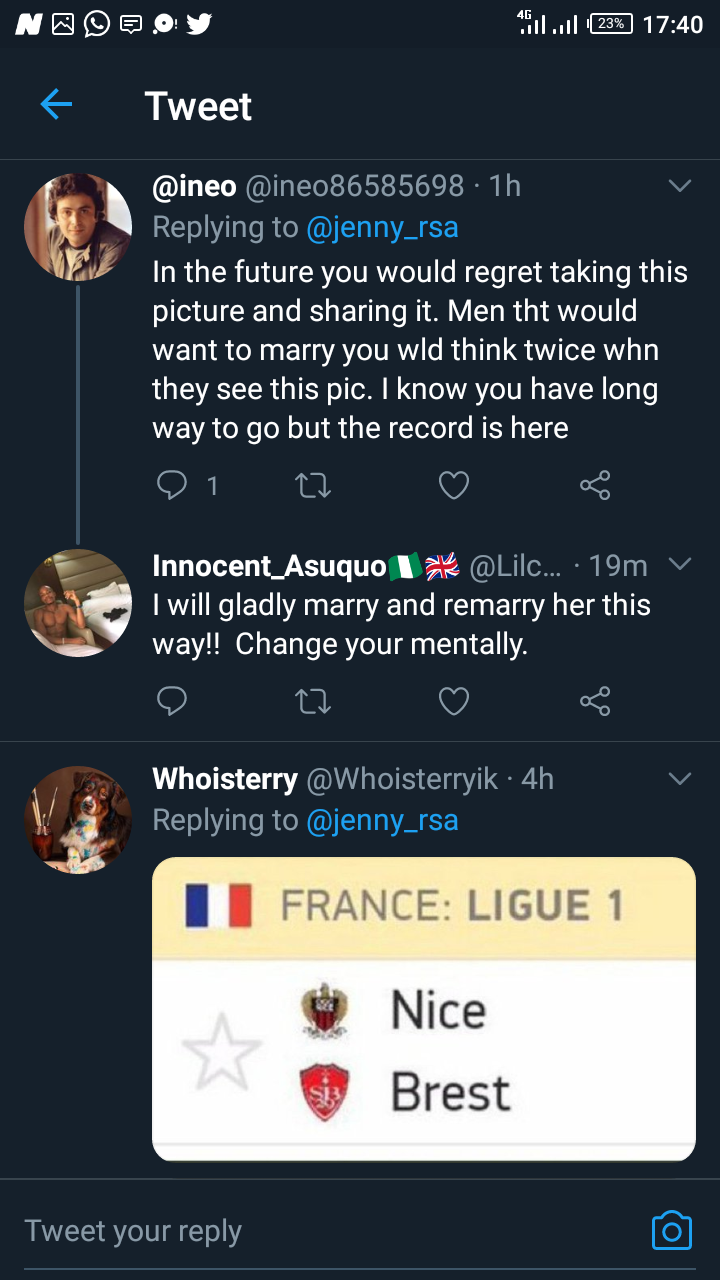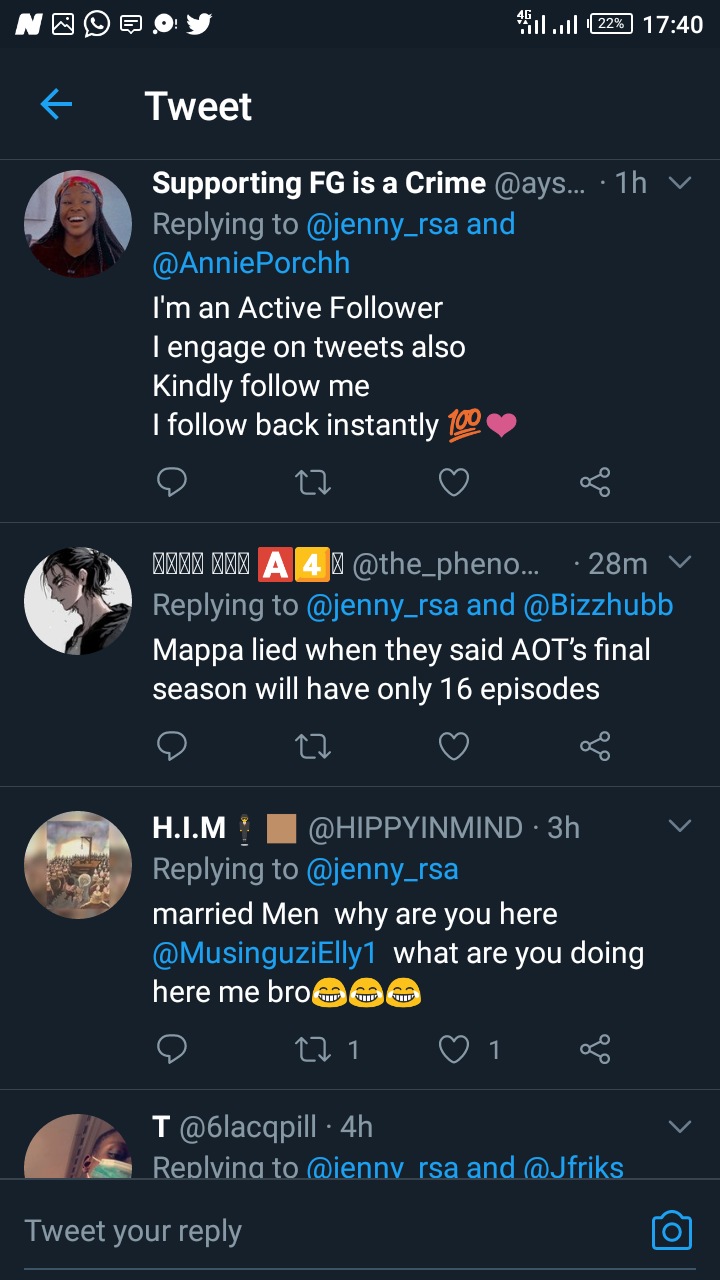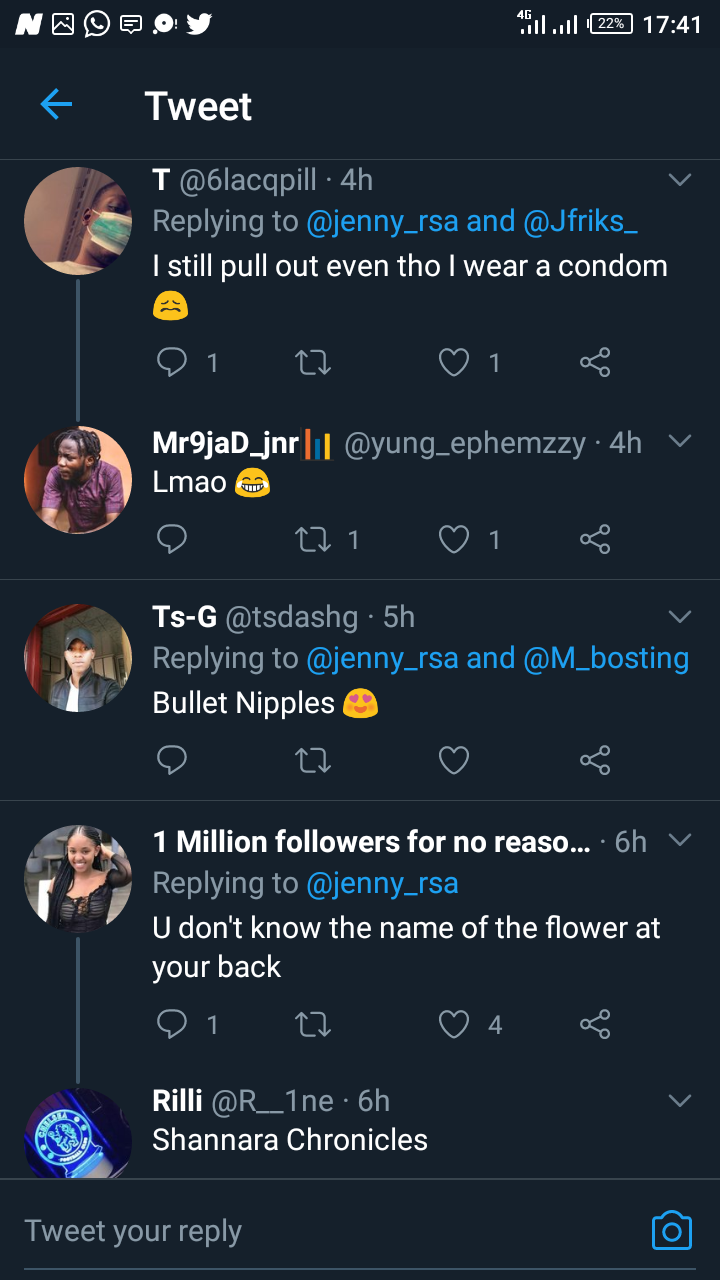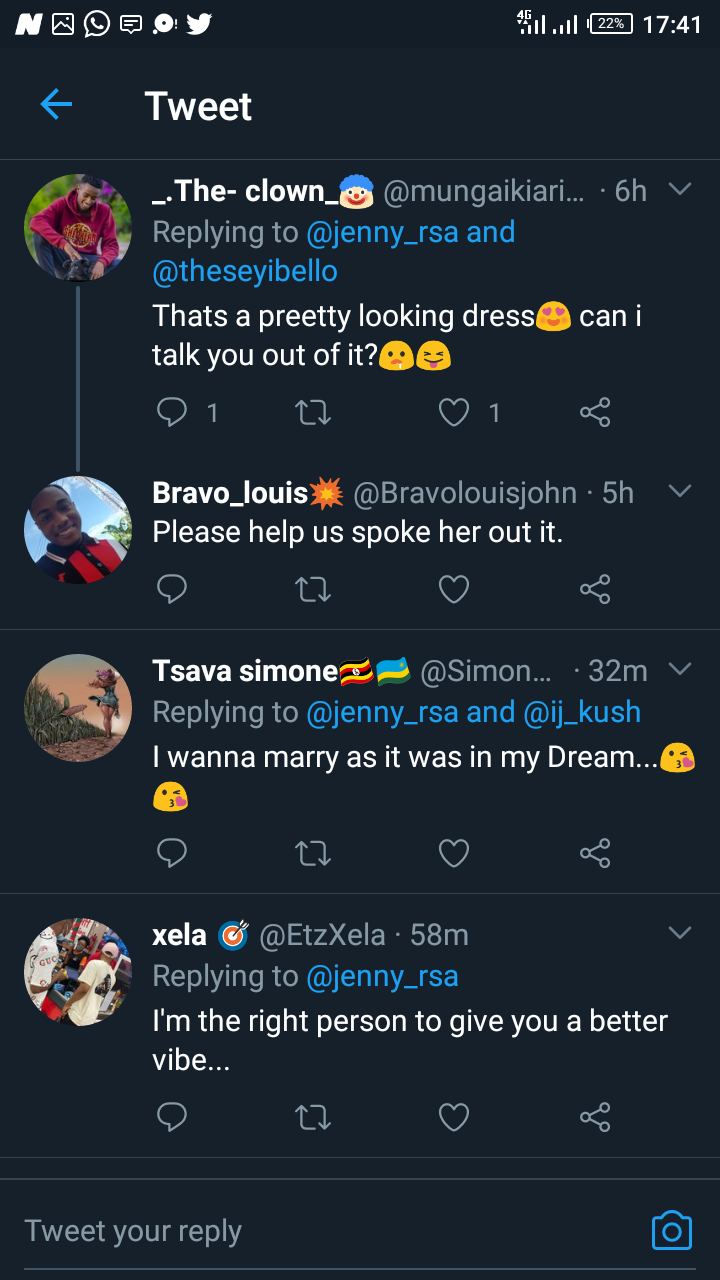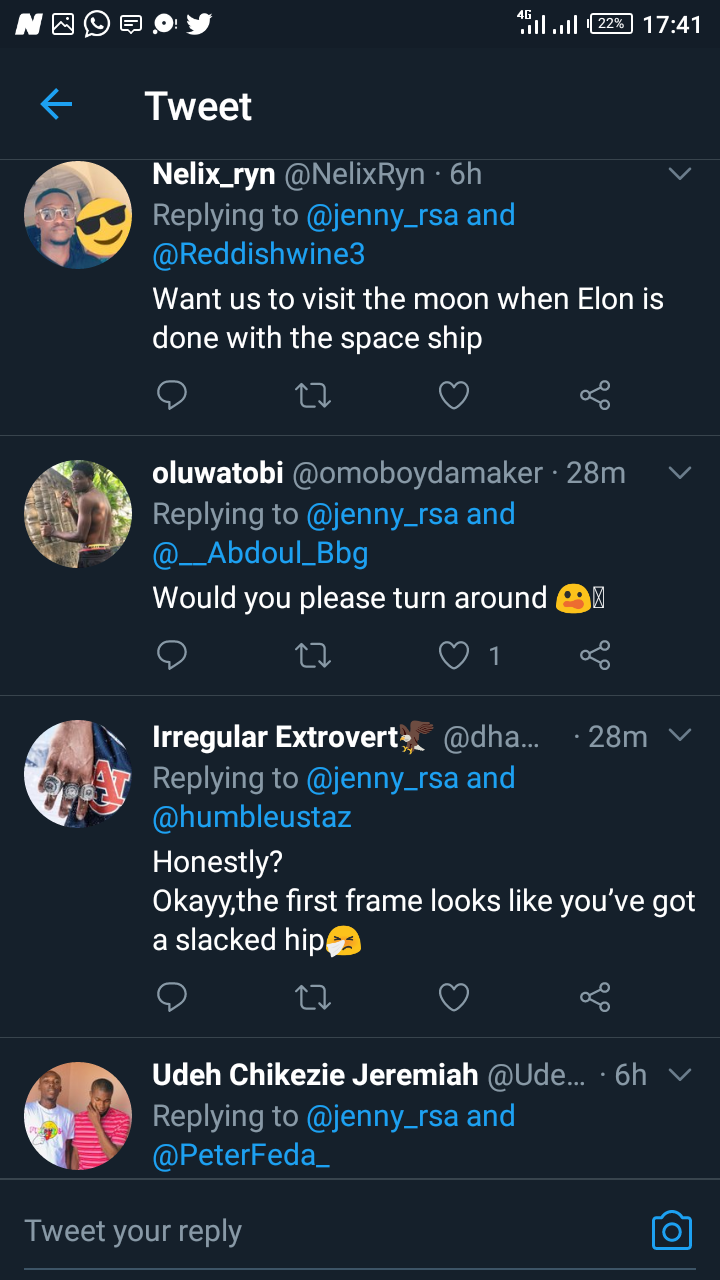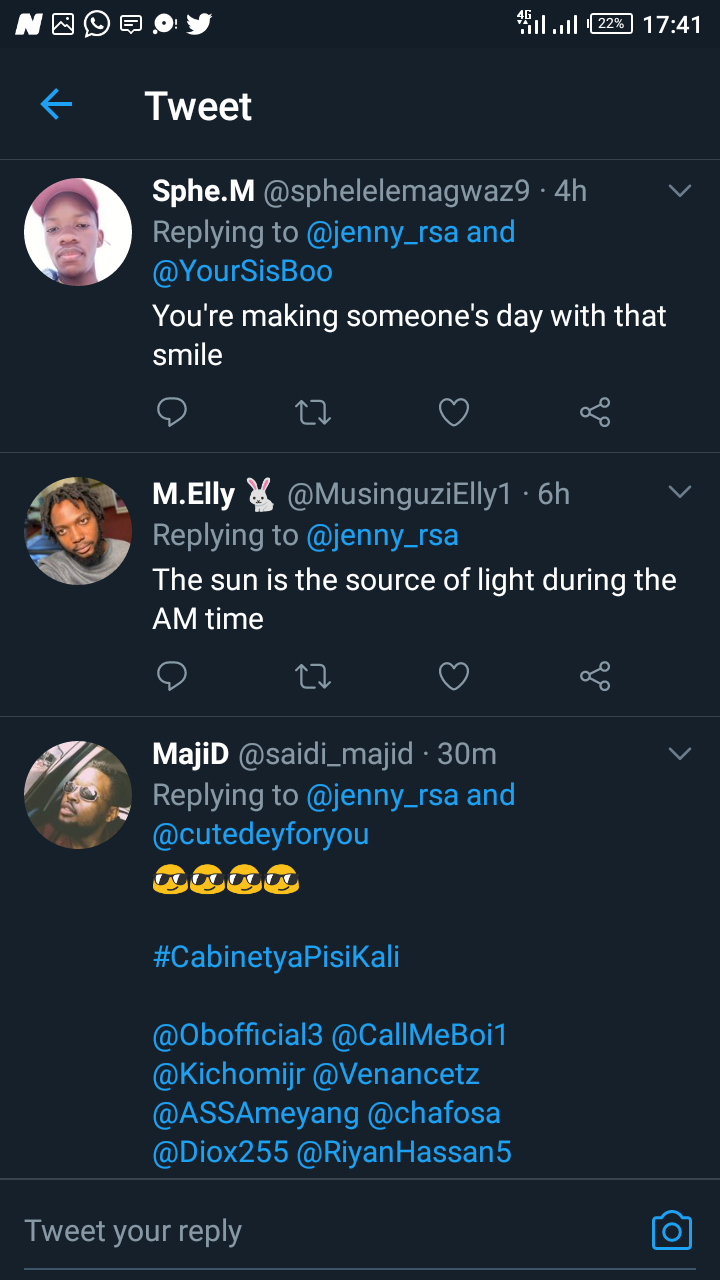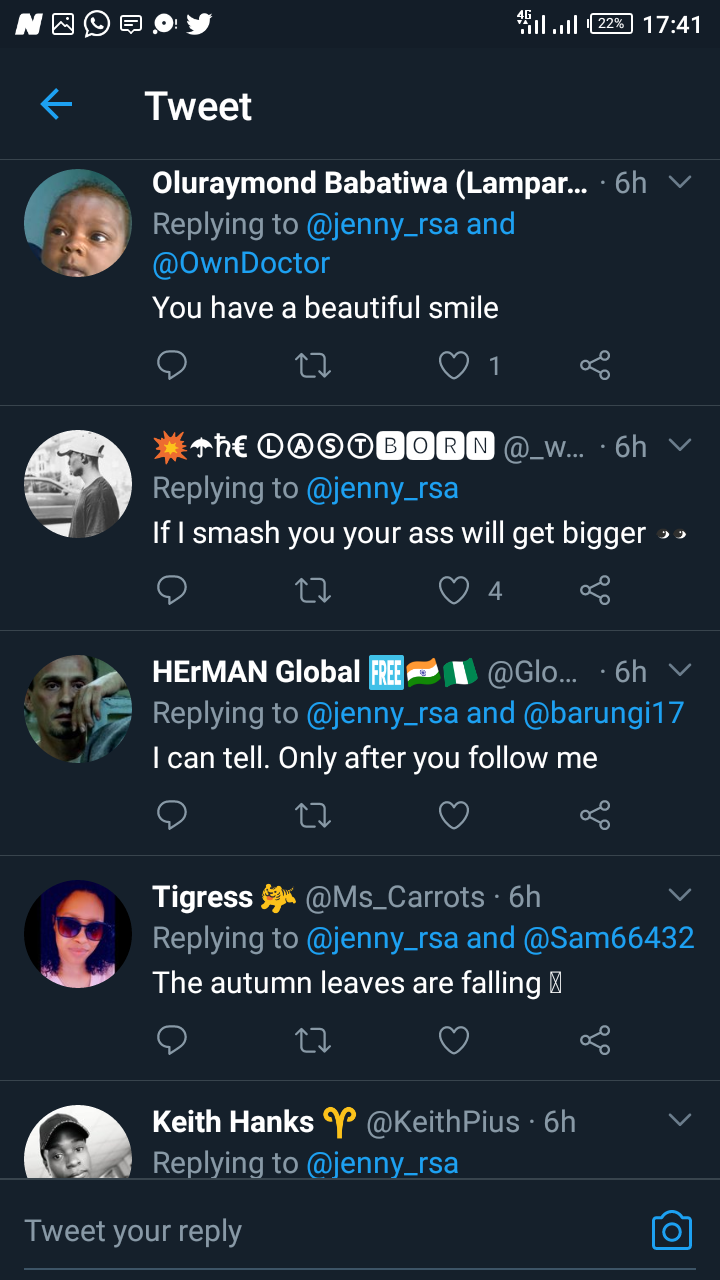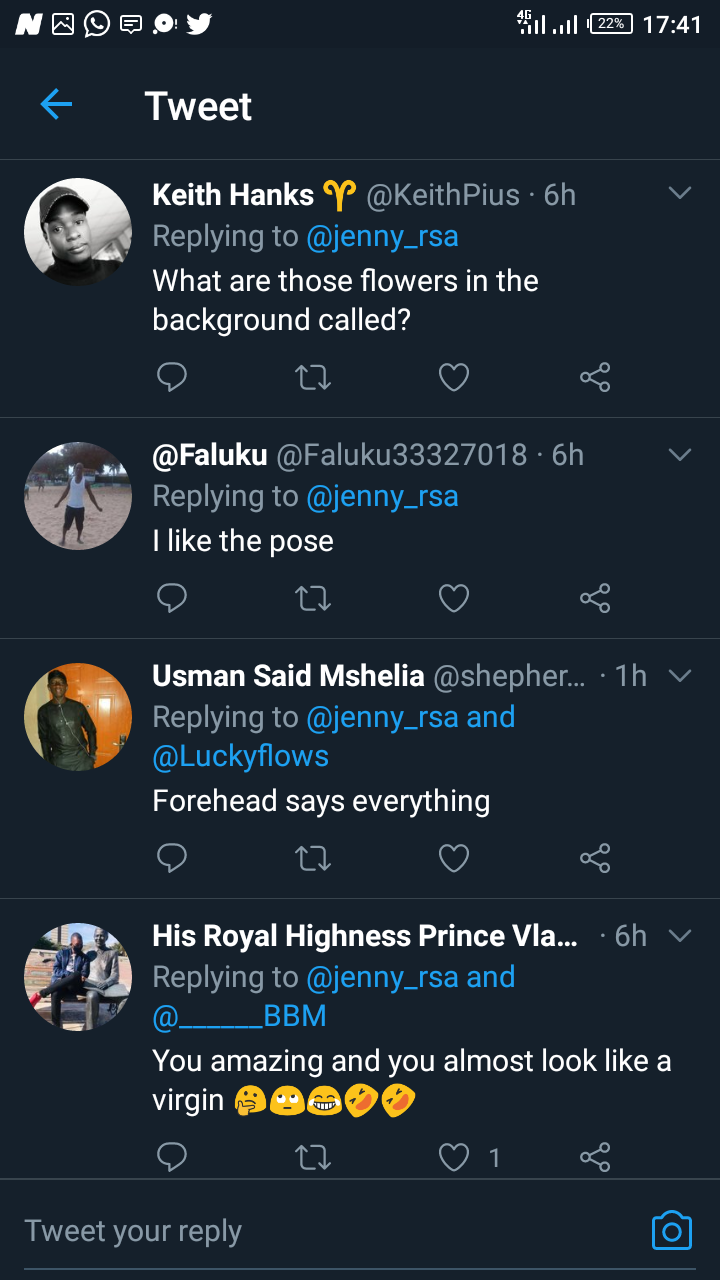 Do you have anything to tell her that she may likely not know?
It could be an advice, proverbs or lessons; anything you have in mind, please tell her cause she really wants to know.
Content created and supplied by: Tbomb (via Opera News )