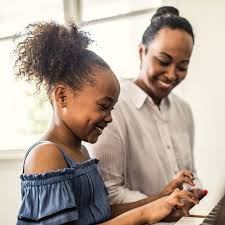 I came across a question which asked "Between the Wife And Daughter Who Should Be Mostly Trusted"? This question have put me in the mood of serious thinking for a good number of days without getting a tangible answer. 
As we all know trust is confidence in the honesty or integrity of a person or thing. Before you trust someone it means you have believed in him or her. Most men did not believe in their wives and the wives too did not believe in their husbands. 
Regarding this question of who should be mostly trusted between the wife and daughter. In my own opinion I can't really decide because both genders are females so they should have one or more things in common.
They both belong to one person and it is believed that daughters spent more time with their mothers so trusting any of them most can't be over emphasized by me. 
Concerning this headline, permit me to seek your opinion about it. I will appreciate if you can defend your answer with a tangible point. 
Content created and supplied by: PrinceMichaelKulase'sblog (via Opera News )