July 19, 2020.
Kindly click on the FOLLOW button on your top right corner to get more quality update from CityPost.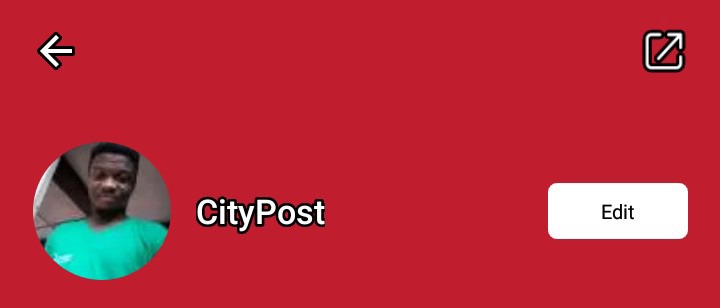 Note: Image Used in this article are just for illustrative purpose.
Every human being on earth came to this world due to the activity between men and women.
Sometimes people give birth out of wedlock while sometimes people get married and give birth to number of children of their choice.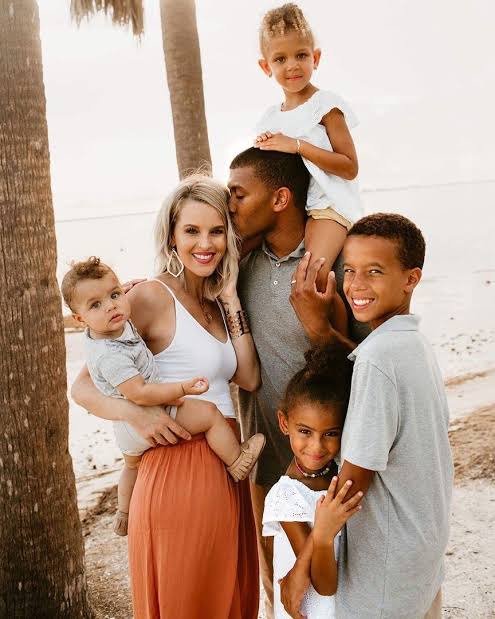 A father is someone who has decided to take responsibilities of his children, his wife and his home entirely.
In Africa and most part of the world, fathers are often referred to as the one who takes care of the family and provide for their needs as and when due. Fathers can be likened to the first born of a family whose responsibility is to carry his siblings and family to a greater height.
God has given the fathers mandate to lead, secure, help fulfill the destinies of children put in their care by God.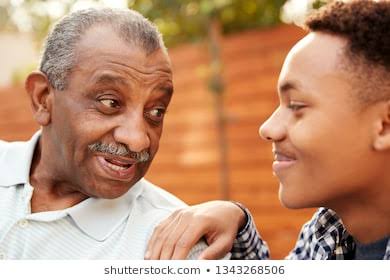 Also, in most part of the world fathers are seen as Mirror because they are there to serve as a good and perfect example unto children or people around them and that is why you can see that much respect is given to fathers.
As a Mirror (Father), they are to exhibit good example, lead with perfect fear of God, Correct, Chastise and instruct as and when due so that you can make sure to help raise another generation which will be worthy of emulation.
Sometimes being a father is not an easy task as it entails a lot of things. As a father you must consider your family first even before yourself. They must be in good condition at all times and be satisfied with whatever they need according to your strength.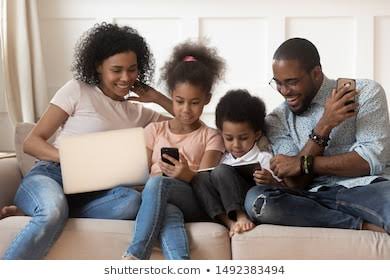 Fathers take care of the home, love genuinely and ensure pain and suffering that comes with fatherhood.
The Bible says Honour your father and your mother so that your days on earth can be long.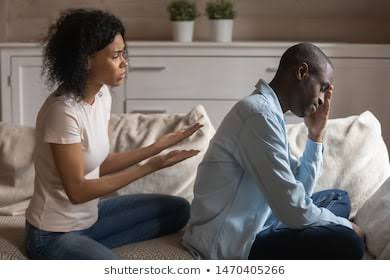 It has been observed that sometimes fathers are often disrespected, treated in a bad way, ignored by children and families when they are in need of help, an act which is against the commandment of God.
The purpose of this article is to open our eyes to things that should not be done to your fathers as a man or a woman.
As children, Below are 7 things you should never do to your father because if you do so, you may never succeed.
1. Do Not Scream At Your Father Privately and Publicly.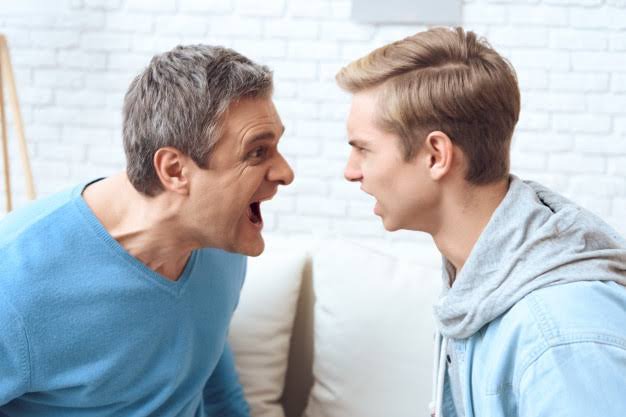 Anytime you talk to your Father in a disrespectful manner then you are sending a wrong signal to people as regards your father.
The Bible encourage us to always give honour to our parent for us to have a long life and be successful.
Shouting at your father in public or in front of friends is outrightly disrespectful. It happens whereby your father might do something that hurts you but no matter how angry you may be, never shout at your father either at home or at a public place.
Do not let heavy words come upon you from his mouth due to your actions towards him.
2. Never Say You Hate Your Father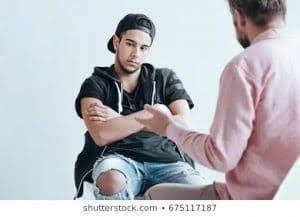 What on earth can make you make this statement to your father?
Whenever I hear children say this kind of words to their parent my heart breaks.
It is quite possible for your fathers act to frustrate you but going too far with your words is going to do more harm than good.
Not only is it childish to use such words but they are blunt and hurtful to him.
Endeavour to settle any form of shortcomings with your father and address it using a calm and solemn words. Let him see the reason why you are angry at whatever he might have done.
When you use wisdom to table matter, your father will be happy and he will pray for you to succeed from the bottom of his heart.
3. Do Not Ignore or Abandon Him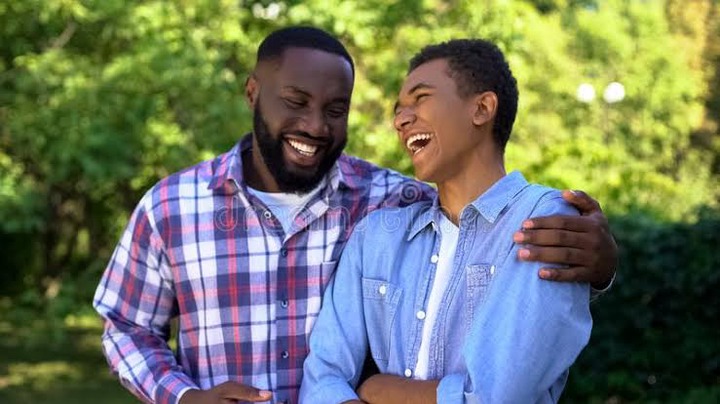 Many children in this generation are guilty of this. Fathers are the ones that labour for you when you were young, they sacrifice so many things for you to have good education and achieve your dream in life.
When you grow up and make it in life, do not abandon your father to suffer.
Take up his responsibility as God will give you the strength, make him happy, Cloth him, provide shelter for him, let him feel loved and cherished and you will see that your ways shall be smooth and you shall prosper in whatever you lay your hands upon.
Some men are of the opinion that once they are married then they are old enough to be on there own. Yes, that is true but at the same time have you forgotten that your father also had the same opportunity to abandon you which he didn't.
Honour and respect him and the flood gate of heaven will be opened unto you.
4. Do Not Make Your Wife/ Husband Treat Him Bad.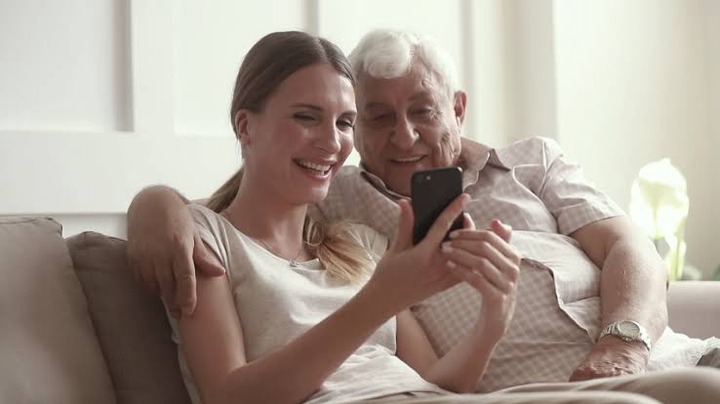 Most of us after getting married begin to see our parent as something else.
It is quite understandable that you have your home to settle but at the same time should you forget the one that brought you up?
When you get married, let your wife or husband know the place of your father in your life.
Let your partner take care of your father in your presence and in your absence and when you do this, he is going to pray for you o succeed in all your endeavour.
5. Do Not Make Him Feel Sad.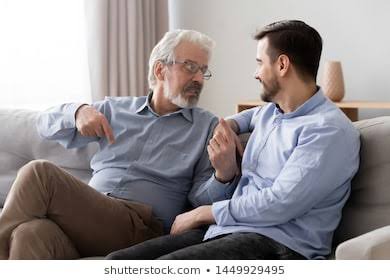 Sadness is not good for the young neither is it good for the old ones too. When the heart is sad and cold then sorrow comes along which is a major pointer to a failing heart.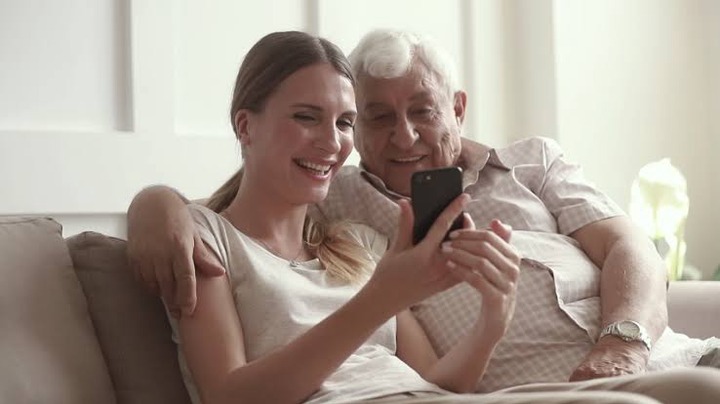 In anyway you can try, make sure you make your father happy as much as you can do so.
During holiday or once in a while when you are chanced, take your family to your father to spend time with him or invite him over to your place and let your kids get acquainted with him as well.
When you do all these then i can assure you that his spirit will keep whispering success upon your life and you will see the evidence.
6. Do Not Ever Say You Regret Him As Your Father.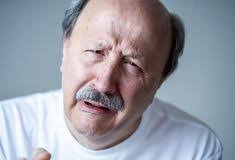 Let it be known that nobody is perfect and as human being we are all working hard to become a better person to our family and our country as a whole.
It is rampant among youth for you to hear them make ugly statements concerning their father. Some of these people due to some shortcoming on the part of their fathers decide to denounce their fathers.
Infact, some go as far as saying that they regret coming into this world through their father, a statement that might put unending sorrow in the heart of the father.
Learn to bridle your tongue so that you will not go ahead to Insult your father in a way that will make him sad all the days of his life.
When you don't do this then no negative words will come from his mouth to you.
7. Do Not Show Him That You Love Your Mother More Than Him.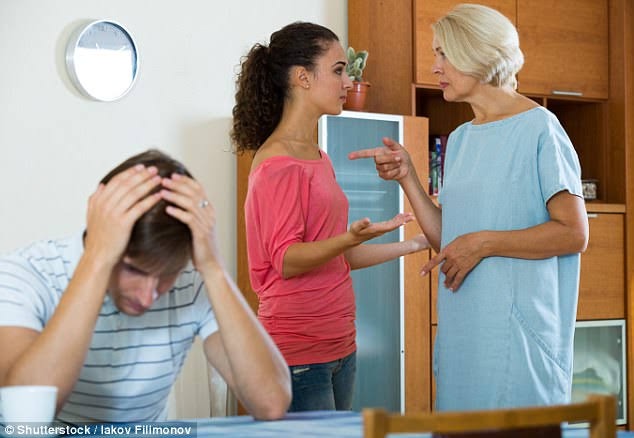 Your father and mother are the ones that brought you to this world and not your mother alone. If these two people do not come together to bring you to life then you might not have appeared in the surface of the heart neither will your name nor achievement be known to anyone.
It is a practice i have often noticed in families where children especially the female ones give their mother preferential treatment and leave the father with the little that remains which is a bad habit that can cause hatred in the family.
The father most time sacrifice a lot and with the support of the mother as well and things get in shape even without you knowing how it was done.
Do not ever make it obvious you love your mother than your father. Treat the two of them the same way, send them money together, Call and talk to them on phone and not separately, discuss issues with the two of them and seek advise from them and not your mother alone.
Fathers are also gods in their own little way. Do not cause hatred for yourself, be wise in dealing with your father and Gods covenant upon your life will be fulfilled (Amen).
Dear readers, here are few things children should not do to their father if they ever want to succeed in life.
Kindly drop your own opinion in the comment section below and do not forget to FOLLOW, LIKE and SHARE with friends and families.
Happy Sunday.
PhotoCredit: Shutter stock, Pinterest
Content created and supplied by: CityPost (via Opera News )
Opera News is a free to use platform and the views and opinions expressed herein are solely those of the author and do not represent, reflect or express the views of Opera News. Any/all written content and images displayed are provided by the blogger/author, appear herein as submitted by the blogger/author and are unedited by Opera News. Opera News does not consent to nor does it condone the posting of any content that violates the rights (including the copyrights) of any third party, nor content that may malign, inter alia, any religion, ethnic group, organization, gender, company, or individual. Opera News furthermore does not condone the use of our platform for the purposes encouraging/endorsing hate speech, violation of human rights and/or utterances of a defamatory nature. If the content contained herein violates any of your rights, including those of copyright, and/or violates any the above mentioned factors, you are requested to immediately notify us using via the following email address operanews-external(at)opera.com and/or report the article using the available reporting functionality built into our Platform See More