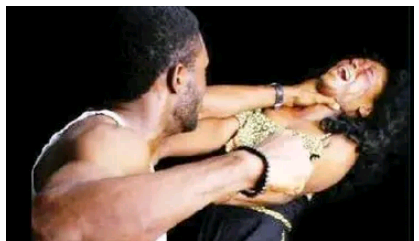 Dear mothers.
I know you love your daughter so much and you want the best for her but if you're a mother here, and your daughter is going through domestic violence at the hands of a husband and instead of you to tell her to run you keep telling her "don't run".
You always tell her that he will change, pray for him, give him time, just keep praying, while she suffers at the hands of her husband with blood on and marks on her body. Am sorry to say this but you aren't a good mother.
If you're a mother here, and your daughter tells you that her husband is cheating on her with University girls that are disrespecting you that is older than them, and are collecting the money that your grand kids should be collecting, and all you can say is "don't worry, just wait, h will change. Don't worry, just dress fine and look good.", you're not a good mother at all.
Mothers are not protect their daughter but not to advice them to keep enduring domestic Violence caused by their husband. If you are the type of a mother who say she should continue to endure till he changes, am sorry to say, he might end up killing your daughter before you know.
The only solution to this is to tell her to come home. If a marriage is not working well for her, at least she can still stay in her father's house because marriage is not something you should force yourself into.
Don't let any man kill your daughter all in the name of a culture or tradition which says that a lady who have left his father's house and have wed have no right to come there again no matter what she is facing in her marriage.
Domestic violence is not submission, let's be guided.
Content created and supplied by: JeMapelleProfesseur (via Opera News )