A woman was angry after a man took her on a date and bought her only water. The woman has blasted the man on Twitter for what he did.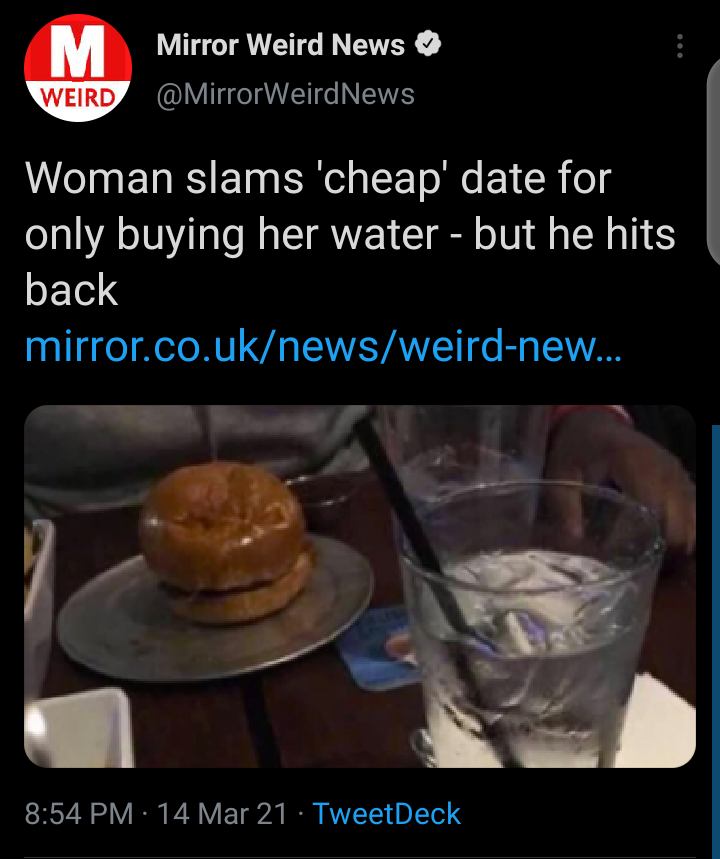 Mirror UK reports
The anonymous woman took to Twitter to troll the 'Cheap' man. According to her he was a broke guy simply because he bought her just water on their date.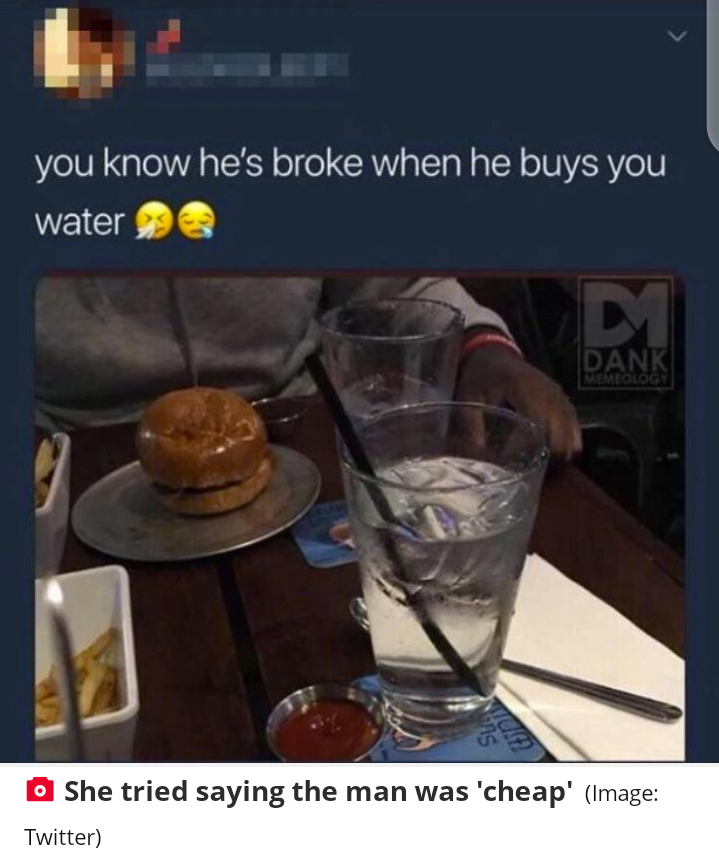 Probably, she was expecting something more elaborate and exotic like a full course meal. Better still the man could have ordered for a bottle of Champagne or a cocktail.
However, the guy who took her on the date saw the tweet and he responded to it. This is what he said.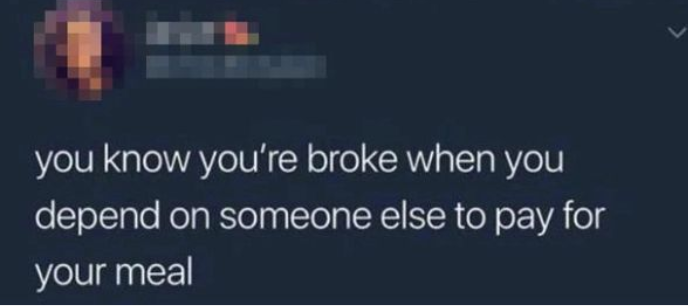 Ladies love to go on dates because of numerous reasons. Some would only agree to go on dates if the guy can buy them expensive stuffs and good food. In fact many ladies won't go on a date with a broke guy. They first evaluate his pocket and decide if he is worth it.
Maybe this is why the lady was disappointed after she got just water in a date.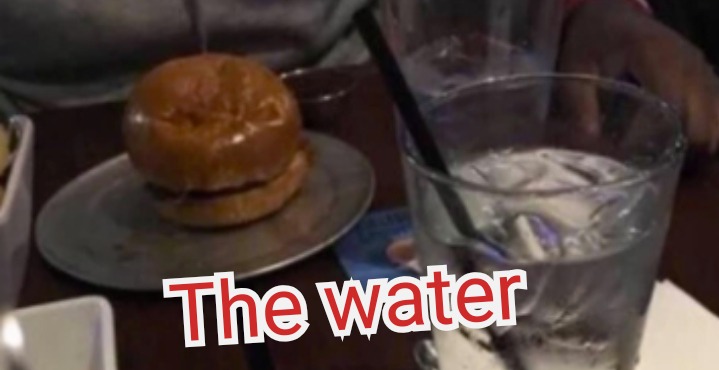 If you were a lady and you left your house to go on a date, and at the end of the day you got just water. What would you do?
Content created and supplied by: PentaDra (via Opera News )