An abusive and toxic relationship is not something worth keeping and shouldn't be tolerated. Its not love if you are experiencing some/most of the signs stated. Learn to wake up and see your worth. Stand for yourself and fight for your right. Life is too short to mess with someone not worthy of your love. This is really Worth the read.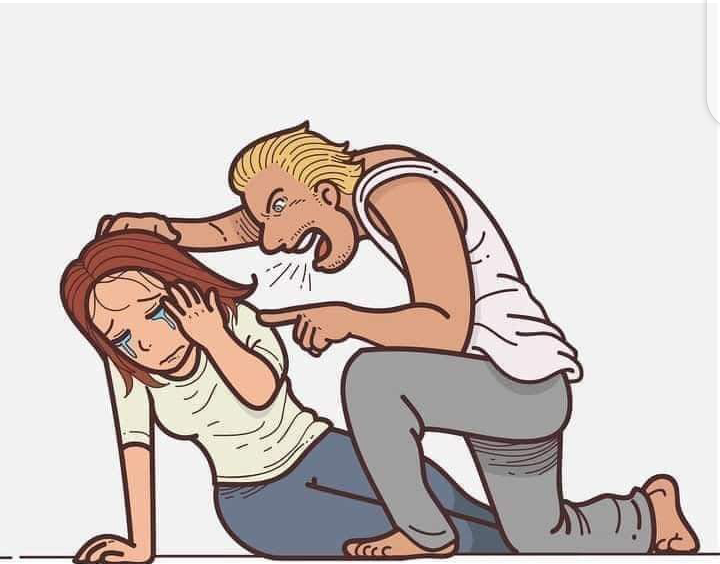 It's not love if
1. It hurts you.
2. It controls you.
3. It makes you afraid to be who you are.
4. It hits you.
5. It humiliates you.
6. It prohibits you from wearing the clothes you like. Am not saying you dress half naked.
7. You doubt your intellectual ability.
8. You don't respect your will.
9. You force and beg for sex. Both party should be willing to enjoy themselves at any time. Then that is love
10. He/she constantly doubt your words.
11. You don't trust yourself.
12. It stops you from studying and/or working hard.
13. It betrays you.
14. If they call you dumb and crazy. Although some tend to use this as a joke and make their relationship fun.
15. If you cry more than smile.
16. If he/she constantly lie to you.
17. It's not love if it diminishes you, it compares you, it makes you feel small.
The name of this is abuse and torture, and you deserve love. Lots of love. There is life outside of an abusive relationship. Believe me.
You might say according to 1 Corinthians 13:4-5: "Love is patient, love is kind. It does not envy, it does not boast, it is not proud. It does not dishonor others, it is not self-seeking, it is not easily angered, it keeps no record of wrongs."
In a relationship were the love is not balance, like it's one sided, it will never work. You can say he loves you, but hit you and drink a lot because that's his character.
If he truly loves you, he will learn to control his anger. Adjust himself to fit in your world. When Fear takes over, love hide itself. And the relationship becomes unbearable to stay.
Content created and supplied by: Twilightzone (via Opera News )