A man has stirred reactions online after he shared the response he got from a friend who he assisted with 2K.
One of the best feelings anyone could have is knowing that you have someone who is always there for you in troubling times. Note that friendship is one of the best types of relationship. Your friends are always there to help you academically, morally, and also financially. For these reasons, many lovers are advised to marry their best friends, many parents are advised to be their children's best friend.
As stated above, friends are supposed to help each other financially. Well, a man has made people react on Twitter after he revealed what his friend told him after he sent her some money. The man said one of his female friends called him to tell him that she had only N850 in her account. She told him that she needed his help with N200 so that she would be able to withdraw 1K. The man said he sent 2K instead of N200 because he felt it was too small. However, the man said his friend called back and said he should have sent N2,200 so that she could withdraw N3,000.
See his story below: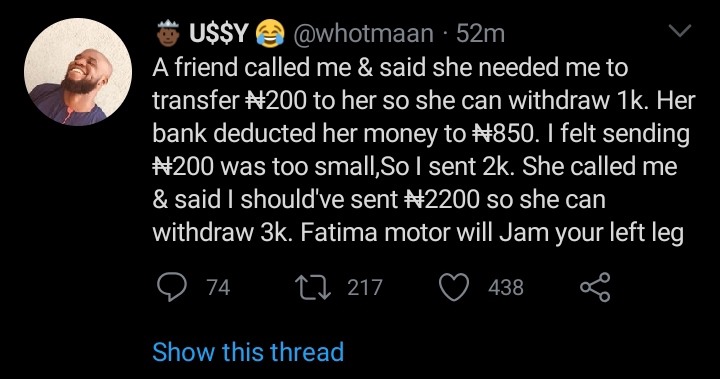 The above post has made a lot of people react. Some people said he didn't follow instructions, while others laughed.
Here are some reactions: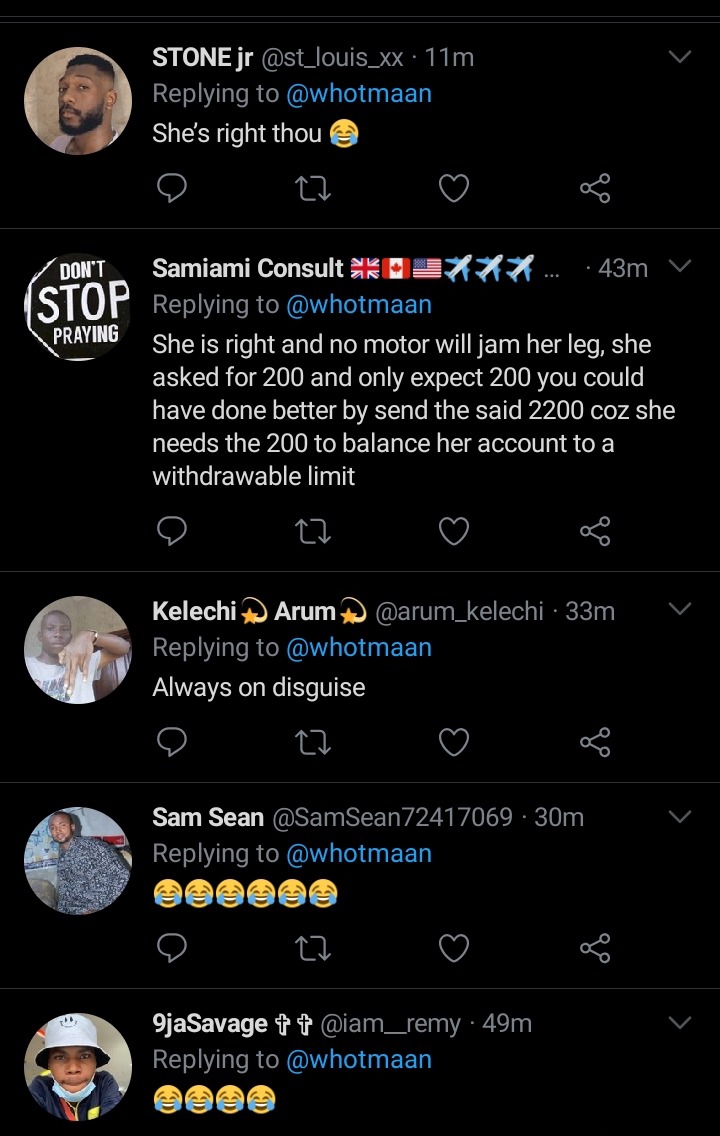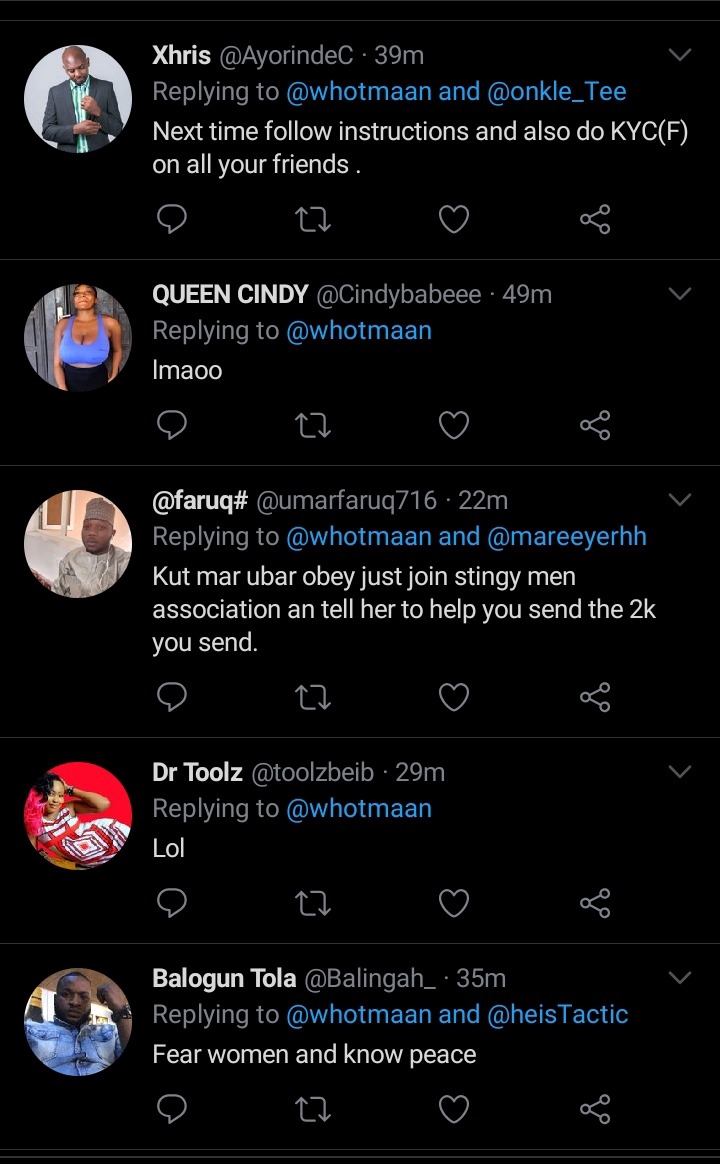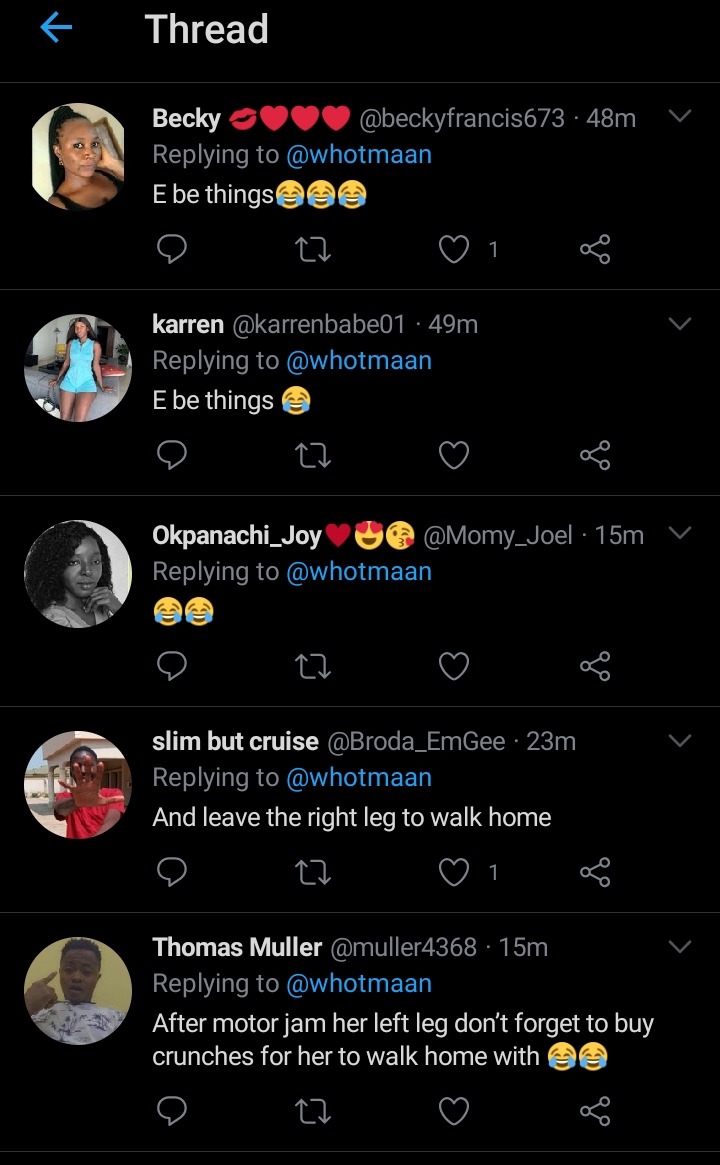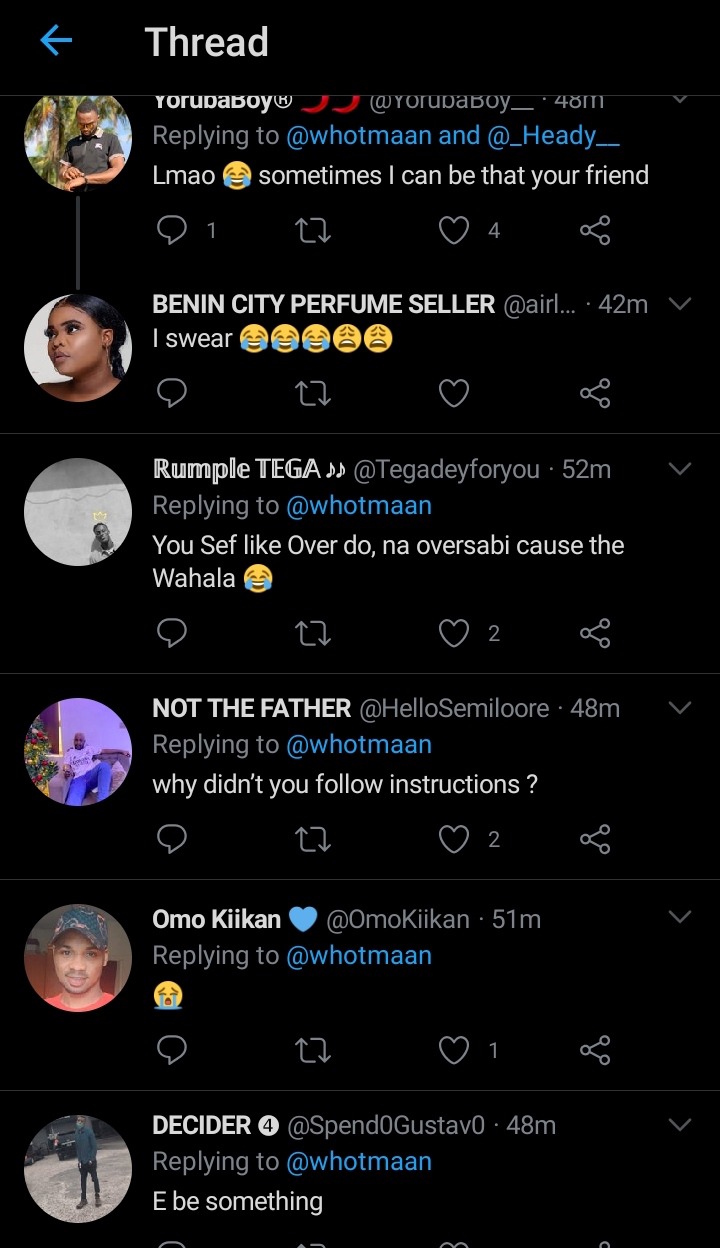 Thanks for reading this article.
What do you think about his friend's actions? Do you think her reply was wrong? Please share your thoughts below.
Content created and supplied by: WALDEE (via Opera News )