Some days ago, a young girl, Promise Idorenyin who is reportedly a student at the Community Secondary School In Ikot Ewa in Akpabuyo LGA was arrested after she was found with a locally made pistol. A teacher had before hand asked her to cut her coloured hair and this did not go well with her so she took the gun to the school with the intention of shooting the teacher. She was caught before she could eventually carry out her intentions.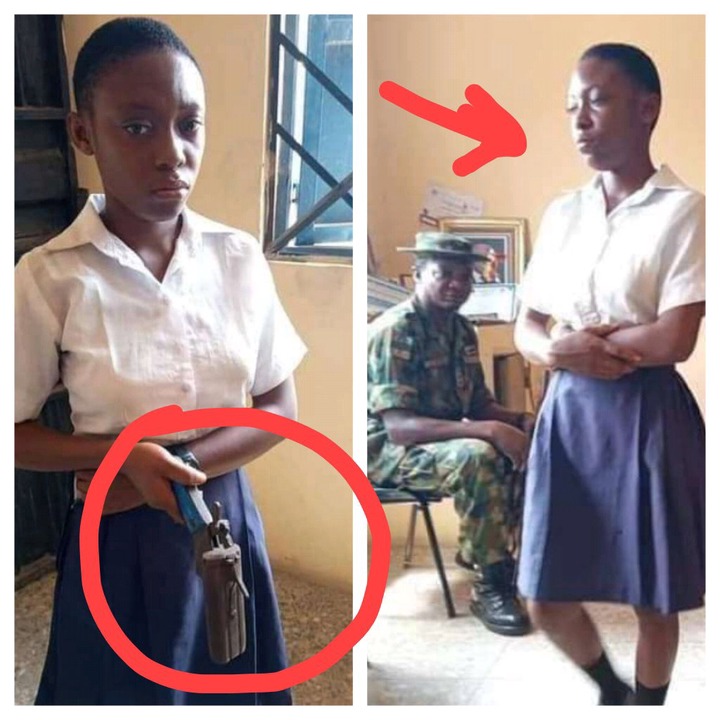 Yesterday there were news report that the young girl have confessed to belong a cult group which is known as "Sky Queens Confraternity". The student also confessed that the gun belonged to her 38 year old boyfriend Okon Effiong and that the man has been helping her since.
The young girl also said that her mother is fully aware of her relationship with the young man and that the man sleeps over at her house sometimes with her mother's consent. Concerning the gun, The young girl denied wanting to shoot the teacher with the gun but was rather taking it to the blacksmith before the she was caught and the gun taken.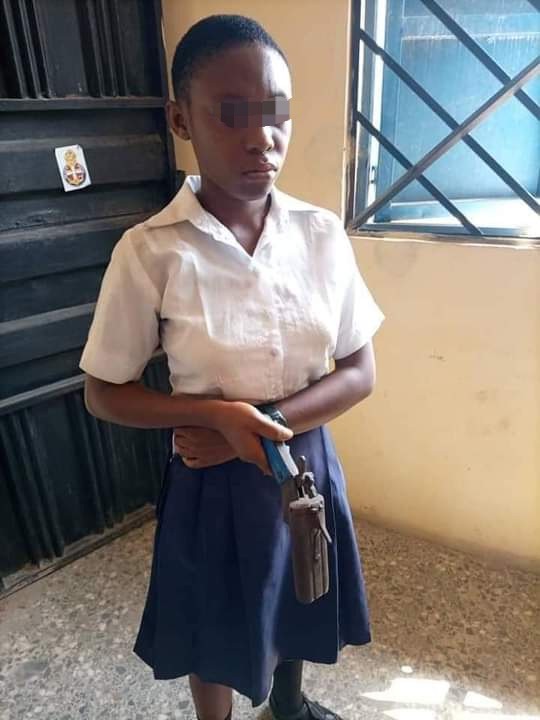 The man whom she claims owns the gun is Okon Effiong. Okon Effiong is man that hails from the South South part of Nigeria. According to reports, Okon Effiong has also been arrested and he acknowledges of his relationship with young girl. He also stated that they have both being in a relationship in a while. Okon reportedly saidthat he didn't give the girl the gun but she took it on her own. Okon added that he do assits her with things. Okon is reportedly 38 years old.
See pictures of Okon Effiong below.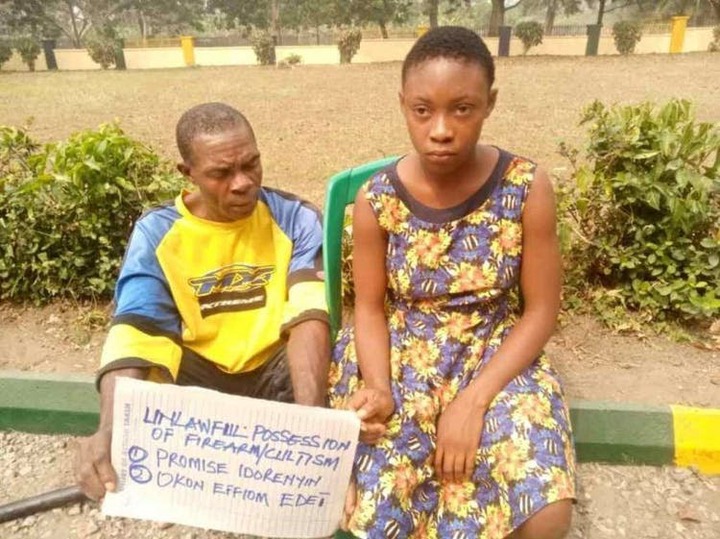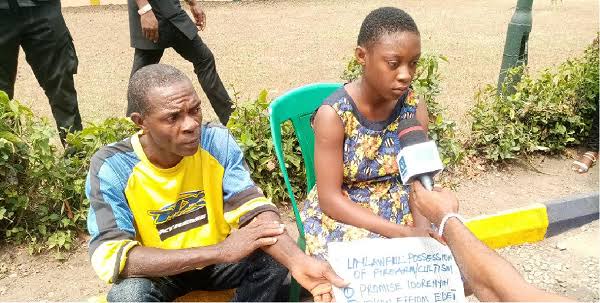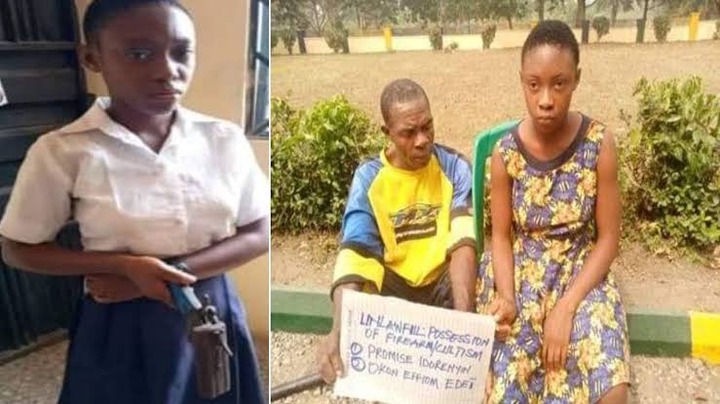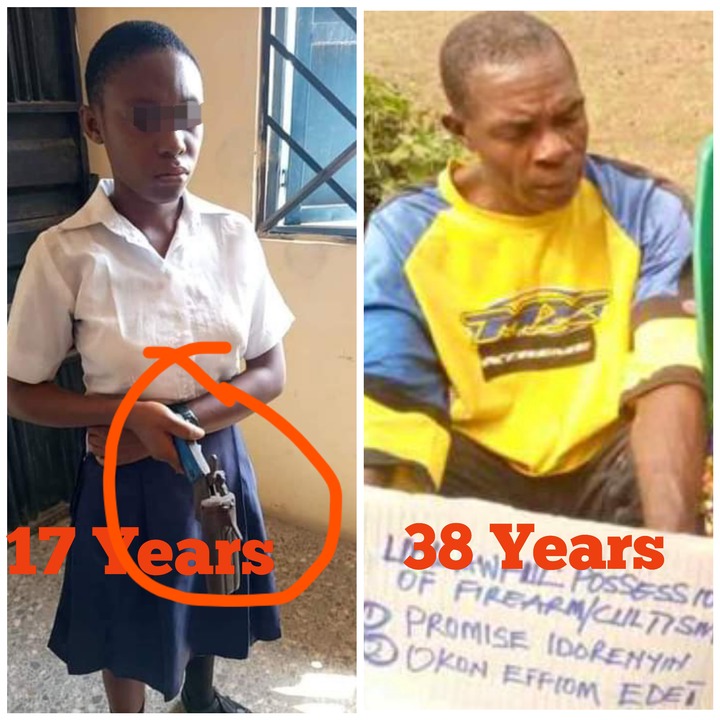 The story of the girl make me wonder what kind of lesson is mother passing to her children. A girl of that age is not supposed to be in a relationship more or less being in a relationship with a married man.
Share your thoughts on this in the comment section.
Like, share and follow.
Credit: Paradisenews
Content created and supplied by: Timentertain (via Opera News )