There are many things I don't believe, and only think it happens inside the movie until I see it happen to a person in real life. What can really trigger the situation where your boyfriend's parent tells you to abandon their son and chooses to dash money and phone you to bribe you?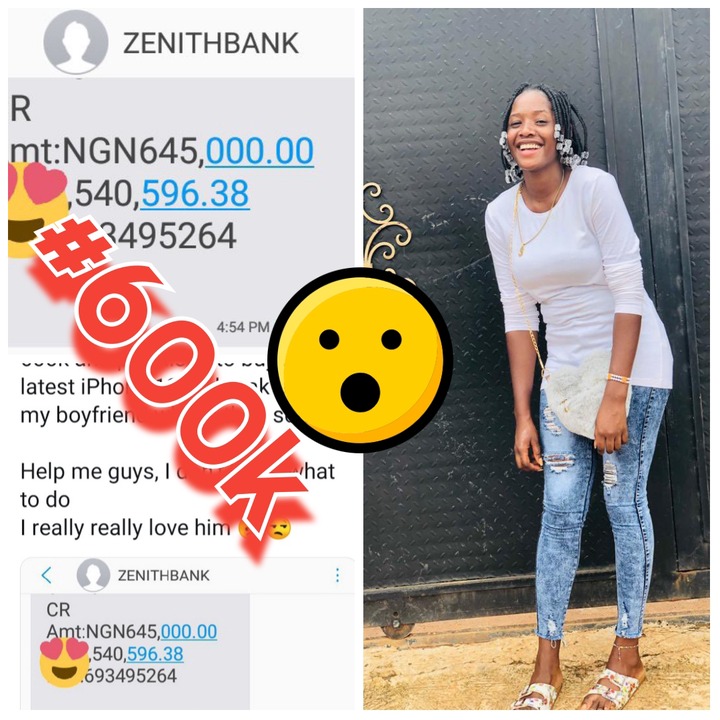 A Nigerian blogger is stacked into this situation which she needed people opinion on what she should do, because she is currently between two thing, "love or money".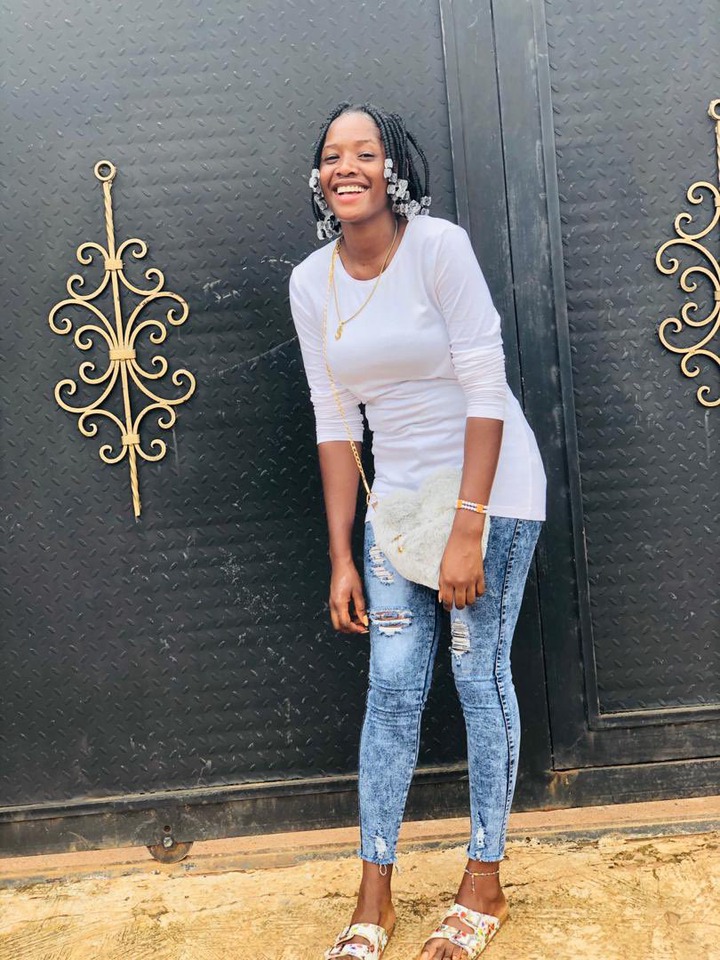 The woman who calls herself on twitter @orla mide displays the image of a credit alert of sum of money "#600k".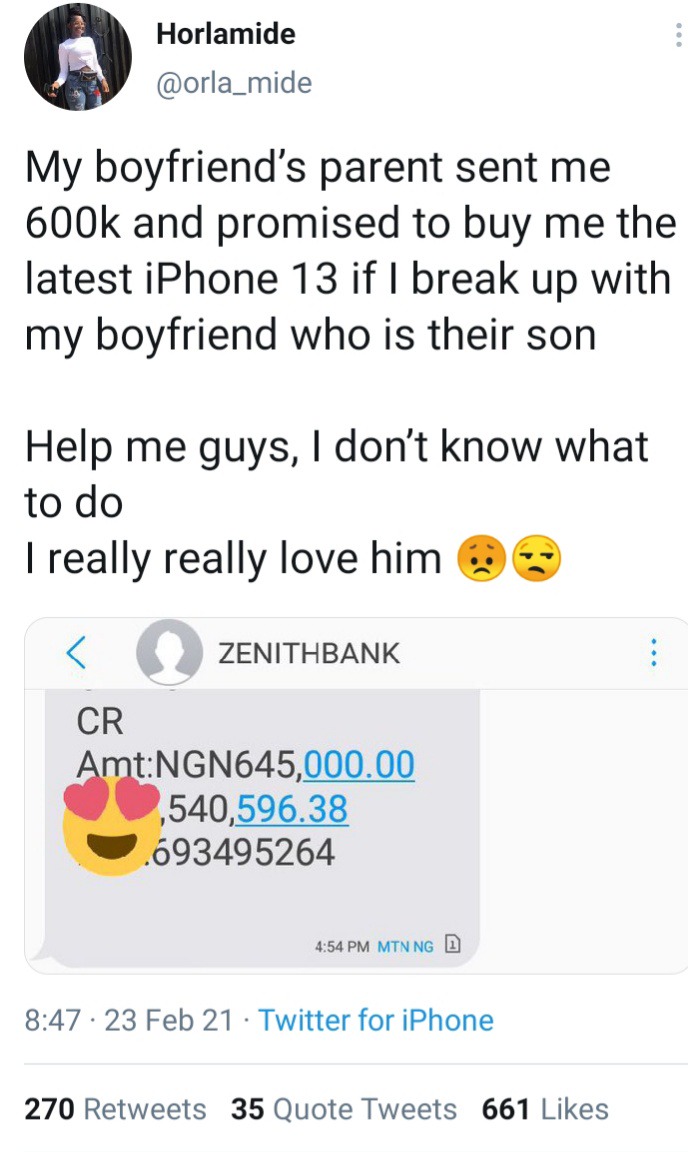 And the full explanation, according to the tweet, is that her boyfriend parent takes her on the fee level as they probably sent money into her account after collecting it (account detail) from their son without telling him the reason for taking it, and they told her to leave their son, and after sending her #600k, they will still get her latest iphone 13.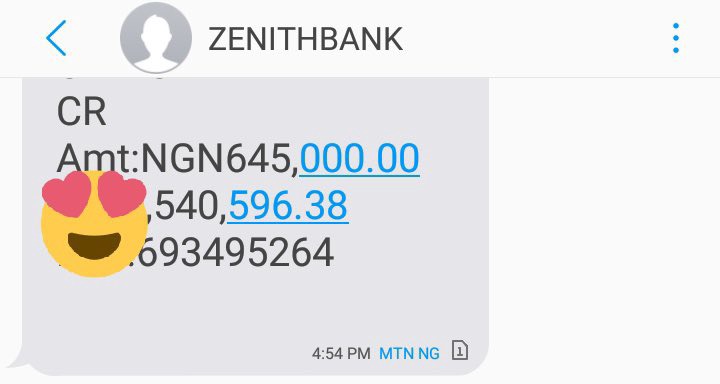 The reality on the ground for the lady in question is that she really likes the guy and she didn't want to follow the orders of his boyfriend parents because of that, she needs your advise.
Checkout the mixed reactions among the twitter users whereby most of them are telling her to forget love and get the money.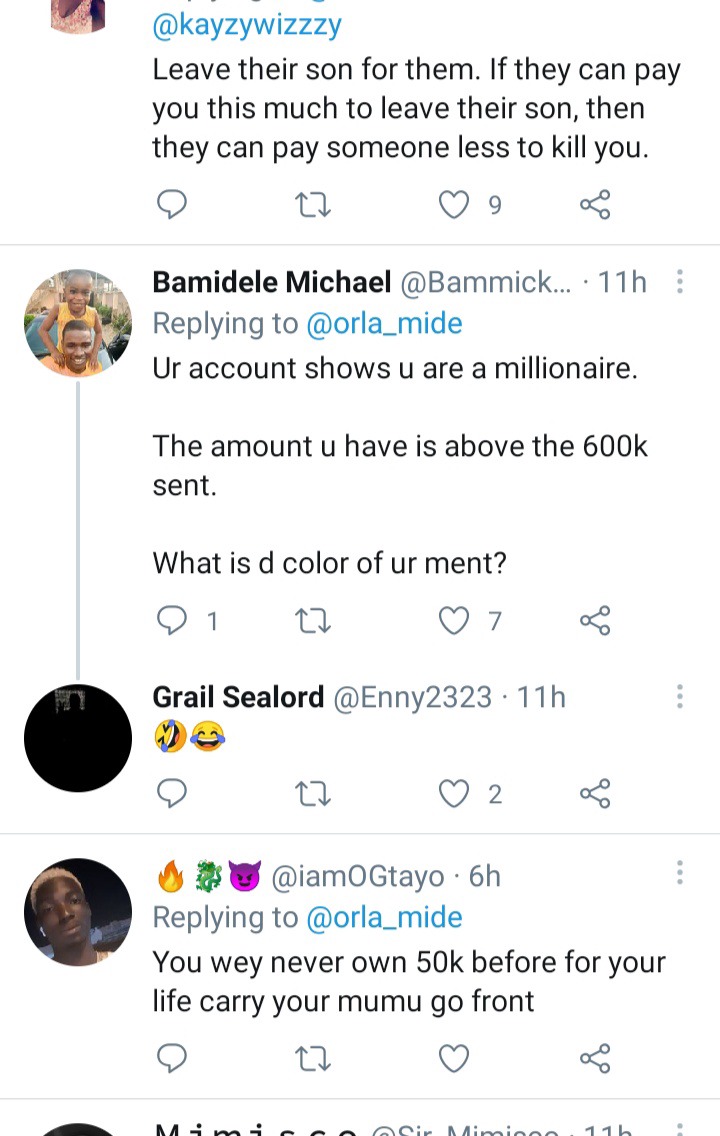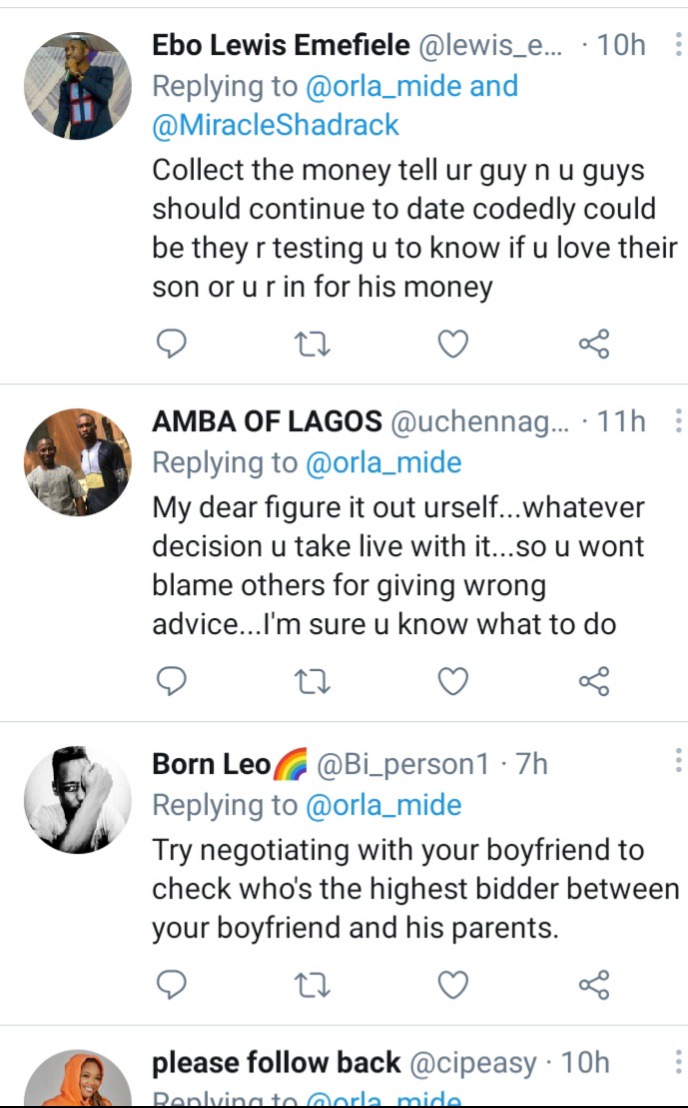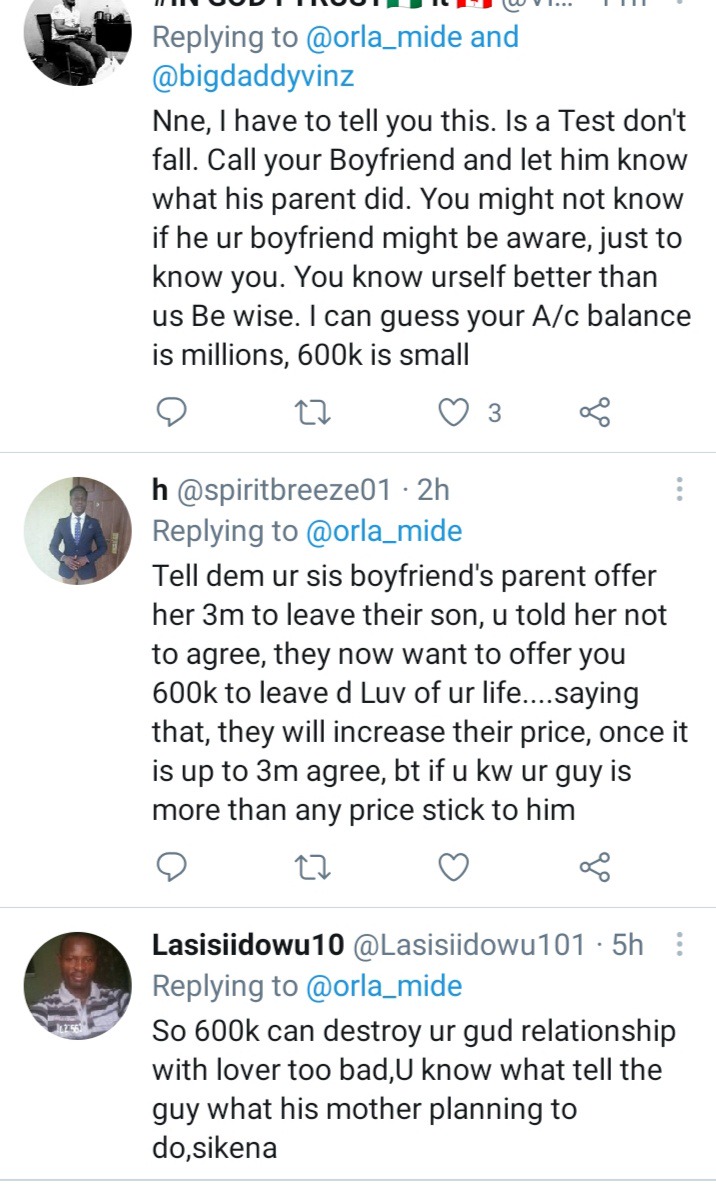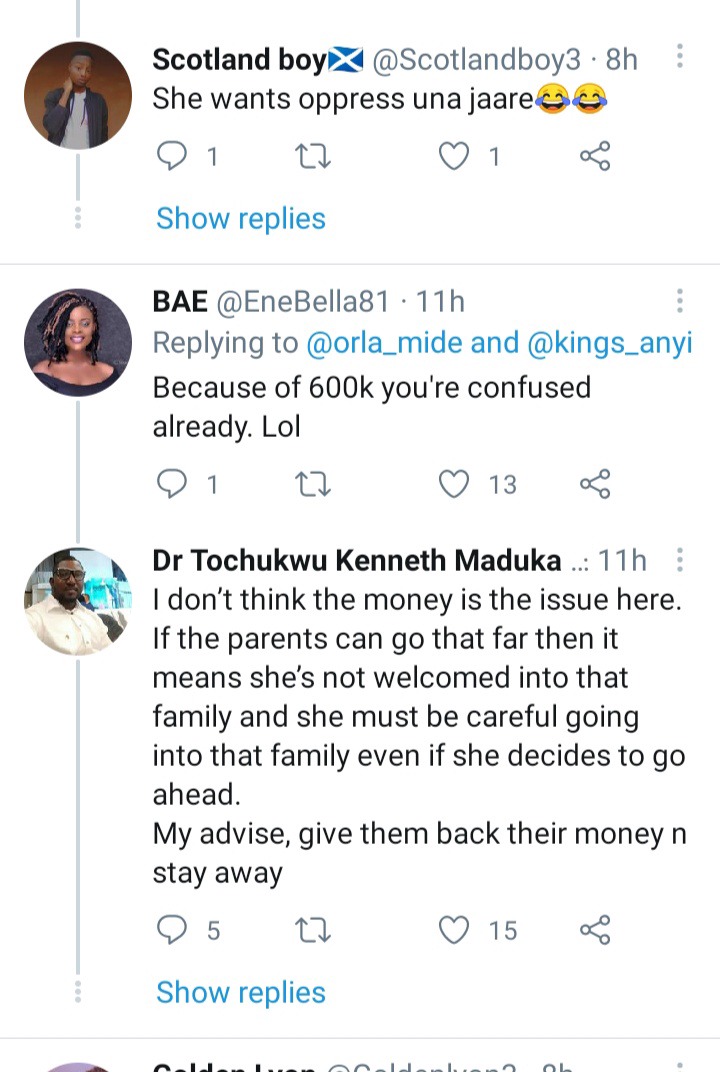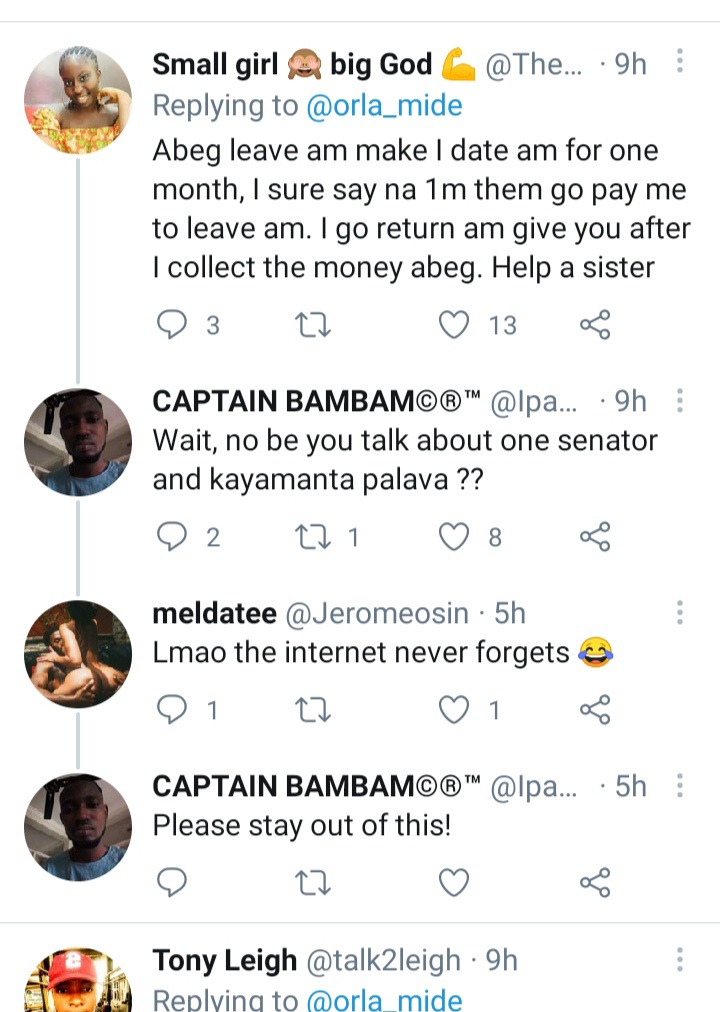 Source:https://twitter.com/orla_mide/status/1364119593233612800?s=19
Content created and supplied by: Ameboibadanblog (via Opera News )