A lady has revealed that she has picked up the habit of not visiting men or carrying a sharp knife whenever she is going to a guy's house, because of what happened after a guy begged her to "chill" with him.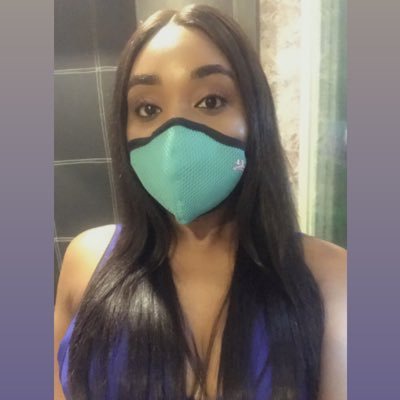 Many women in Nigeria have suffered several traumas due to the activities of men who treat them wrongly, abuse them, and even molest them. This has led several women to exercise care whenever they are visiting men.
Some females have even sworn with their lives that they are never going to visit men again, while others who are still brave enough to take the risk now go with different weapons like knifes, pepper spray, etc.
In the instant case, a girl on Twitter reported that she has even stopped going to visit guys because of what happened to her when she visited a man.
The lady who said that she is 28 years old reported that she due to the things which men have been doing to her, she has now developed Post-traumatic stress disorder which occurs after having a bad experience.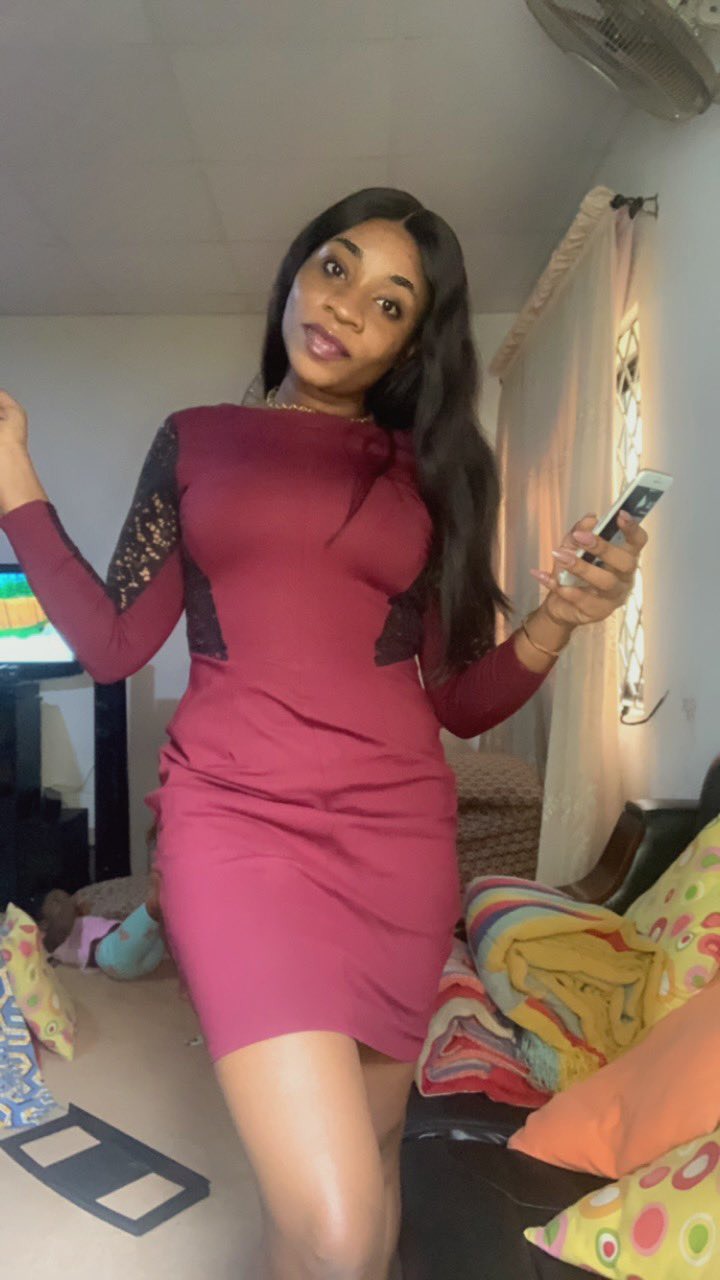 She pointed out that they was one time that a man told her to "come over let's chill" and it ended in a situation where the guy molested her and was now saying he thought she was down for it. She said she ended up sleeping in the cold toilet until morning.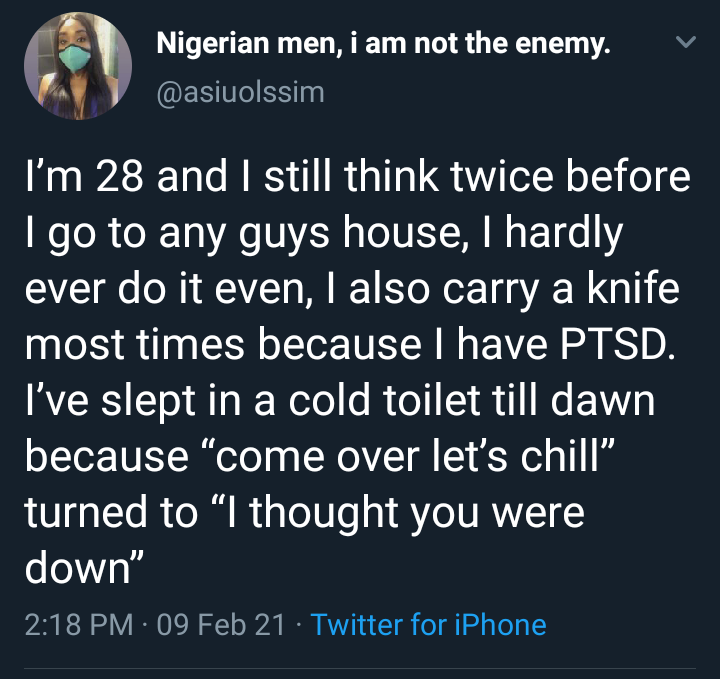 Most females have also reported how they also suffered the same fate after they paid some guys a visit. They ended up taking advantage of them and so they have decided to be walking around with weapons.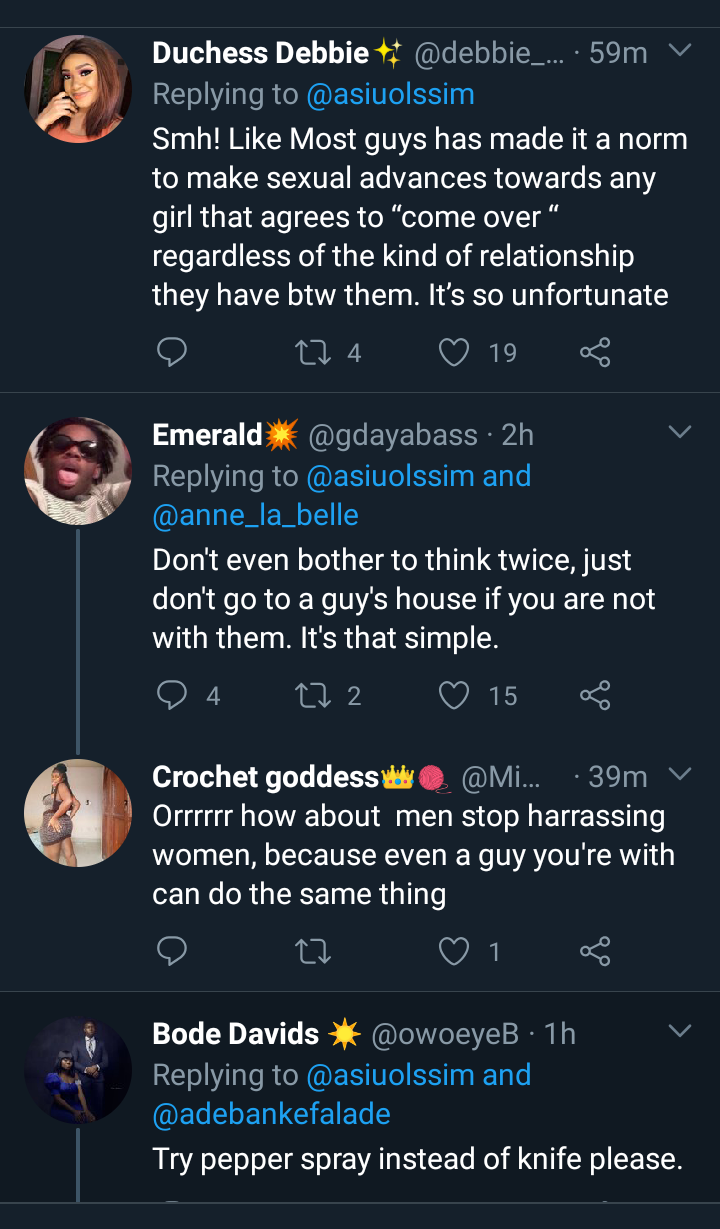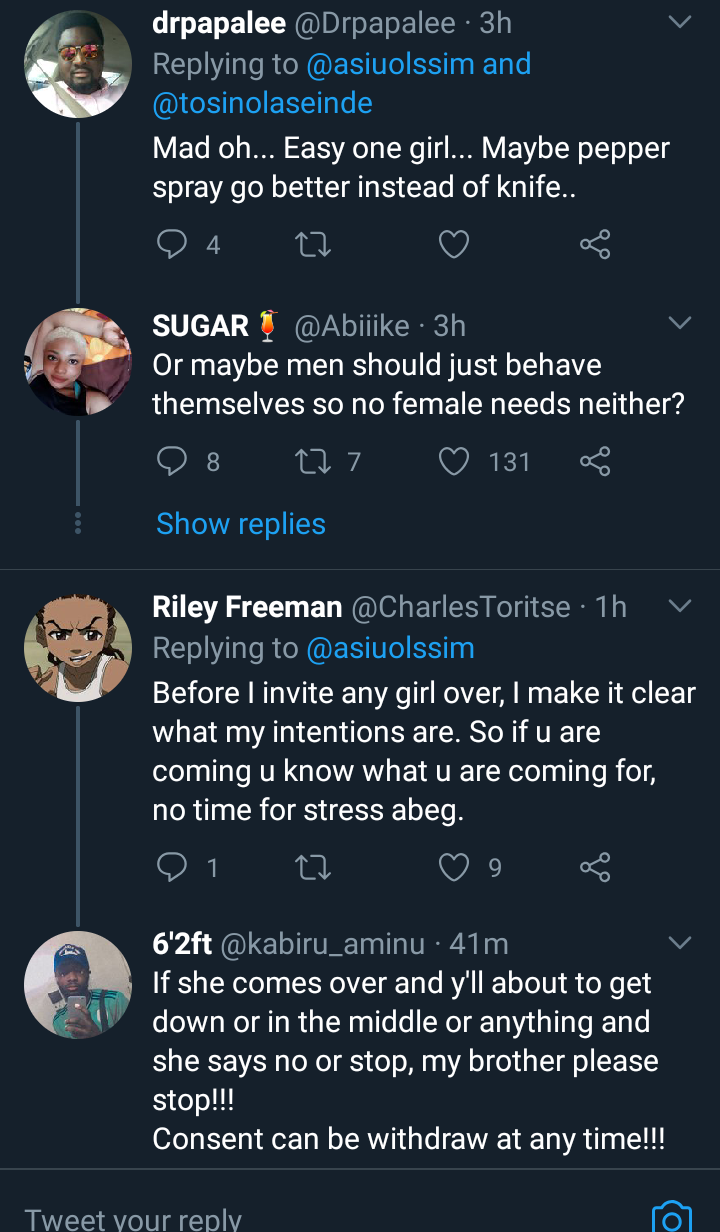 Content created and supplied by: greatchaka (via Opera News )