Being in a relationship is not easy, especially when you are with the wrong partner. There are things you may see other people in a relationship enjoy but you aren't enjoying those stuff in yours, even when you try to promote the relationship. Such happens in a relationship that is not healthy. As a woman, you should be careful of who you are building up a relationship with. Being aware of these things will help you reduce the risk of being unhappy in a relationship.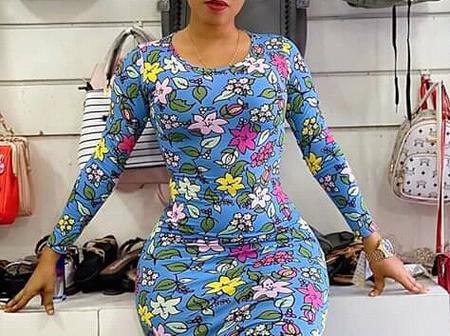 There are good qualities of a real boyfriend, these qualities make them a better partner and a lovely boyfriend. If your man is having these qualities, you should thank your stars and always make sure you learn from him. This will help you and your partner live happily and have fewer relationship fights.
As a lady who is aspiring to build a healthy relationship with the right man, here are ten things you should note about a real boyfriend.
#1. A real boyfriend calls his girlfriend more than three times a day and is supportive: some guys are very truthful when it comes to loving a girl, they make sure they provide their women with the love they need, making sure they call to know how they are faring. And when their woman is having a hard time they show concern and help in any way they can. You should also be careful because some men may trick you with this, especially when they need sex from you.
#2. A real boyfriend is not afraid to kiss his girlfriend in public. Well, this isn't 100℅ true because there are guys who truly love their women but don't like being romantic in a public place. Most girls want their men to be romantic and show them love everywhere they found themselves.
#3. A real boyfriend says sorry even when he's wrong and corrects his girl with love. Lovely guys will always say sorry to their women when they are wrong and will always correct their women's mistakes without shouting at them or feeling sad about their mistakes. A real boyfriend tolerates and accommodates the short comments of his woman because he knows very well that her strength is not in her muscles but her lips. 
#4. A real boyfriend keeps a smile on his girlfriend's face. He never wants his girl to feel sad. Yeah being happy is the goal of every relationship and a lovely boyfriend will do everything possible to make his woman happy. And in return, he will be happy for making his woman happy.
#5. A real boyfriend never pressures his girlfriend for sex. Some guys keep and love their women more when they haven't had sex with her. Some lovely guys will not push for sex because they know that having sex may ruin the relationship. So they prefer to keep it on the low. If your guy is acting this way don't think he doesn't love you. He is just trying to prove to you that he loves you.
#6. A real boyfriend has nothing to hide from his girlfriend. Yes O! Loving your woman requires you to be truthful to her. Men who cherish their women don't hide things from them. Especially things that can break their heart if they find out by themselves. You should always open up to your woman and she will love and trust you for real.
7. A real boyfriend doesn't double date his girlfriend. Why cheat on her when you claim you love her. Some guys pretend to love their women and still go about chasing other women. A man who loves his woman should prove to her that he does love her by not engaging in acts that can harm her. Real guys will always be with their women and avoid things that can distract them from loving their women. A real boyfriend reminds other girls that he loves only one girl, he also respects himself and gives respect to his girlfriend. 
#8. A real boyfriend plans for the future with his girlfriend in it. A guy who loves his woman and wants to spend the rest of his life with his woman will make sure he adds her to his plans. He will get her involved in things that have to do with both of them.
#9. A real boyfriend lets his parents and friends know about the girl he loves. A man who loves his woman will always present her to his friends and family. He will try to build a positive relationship between his family and his girlfriend.
#10. A real boyfriend will accept his baby and girlfriend if she mistakenly got pregnant and give birth to a child for him. Most guys run away but the responsible ones will always accept their fate and still love their women.
My dear, say the truth, does such a boyfriend still exist in this world, Yes or No? Drop your comment in the comment section let's interact.
If you found this article helpful, please click the follow button to get more of our trending health and relationship articles. I am CelebrityWorld.
Content created and supplied by: Celebrityworld (via Opera News )