Women are treasures and they should be treated as such, no woman should be allowed to marry and then go and start suffering in that man's house, that is why all men should hustle and not be lazy because it is not easy to keep a woman at home and call her your wife when you don't have all the requirements to maintain a wife.
Money is another basic thing that can sustain a family, when a woman does not have that type of man who can provide for her and take care of her personal needs, she become furious.
If you are a woman and you marry this type of man, there are certain lifestyle that you will be forced to practice which i am going to list below.
1 . you will be forced to share public toilet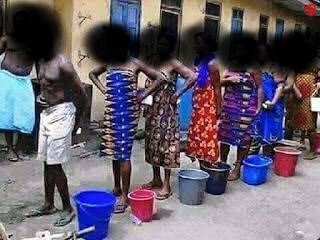 One of the things you will definitely face when you marry a very poor man is the life of sharing public toilet, this is very true and it is annoying because you will have to wait in the Que for the other people ahead of you to finish first and if you are very pressed, you have to endure this.
2 . Always being forced to manage little money for food preparation
This is another type of life you will have to manage if you marry this type of man, you will have to manage 300 hundred naira to cook soup and sometime, you might not see any at all.
3 . No luxurious life like vacations
4 . Low class life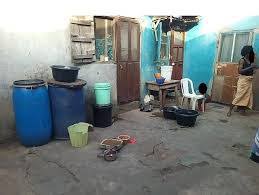 Where do you want to get money to live a high class life, of course not.
This is because your husband cannot afford the money for high class living
5 . Quarreling and trouble in the compound
This usually happen if there are too many poor people in that compound, there will always be misunderstanding and quarreling all the time.
this is because of the type of entities living in that compound and since all are poor, they will have no choice than to create nuisance.
As a lady, it is advisable to hustle and make some money so you don't end up with a poor man or a man with a low class that will make you life miserable, try to marry a rich man that can take proper care of you and provide all your needs as a woman.
Hope you love this article and p;ease give it a thumbs up and don't forget to share and comment.
Content created and supplied by: NewsLive24 (via Opera News )