Love is a beautiful thing but only when you're sharing it with the right partner. That's definitely not the case with a young man who was left in an embarassing state by his supposed girlfriend. Earlier today, the viral video of a man surfaced online after he decided to propose to her girlfriend in the presence of hundreds of people. Media Gist released this video on their social media platform
What would be going through the mind of this young man after his failed approach? Why did I even try to propose to her? I should have realised she's not in love with me. The viral video shows the young man bending on his knees in a public scene as he intended to propose to his girlfriend with bouquet of flowers in his hand. To the surprise of the audience, the girl rejected the proposal and left the man on his knees as she walks out of the scene.
Girls could be so heartless, why would you date someone you can't get married to? I guess that question is unfair from the perspective of females. We also have men out there who date just because of the romantic benefit involved. This recent situation will help address the issue of dating because of pleasure. You might be toying with the heart of your partner and you need to tell him or her from the start if the relationship is not considered a serious one.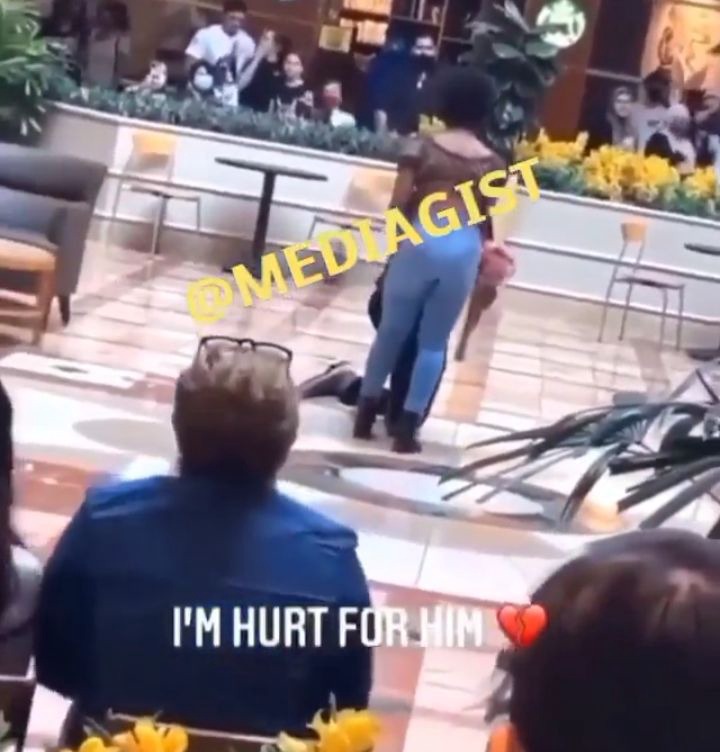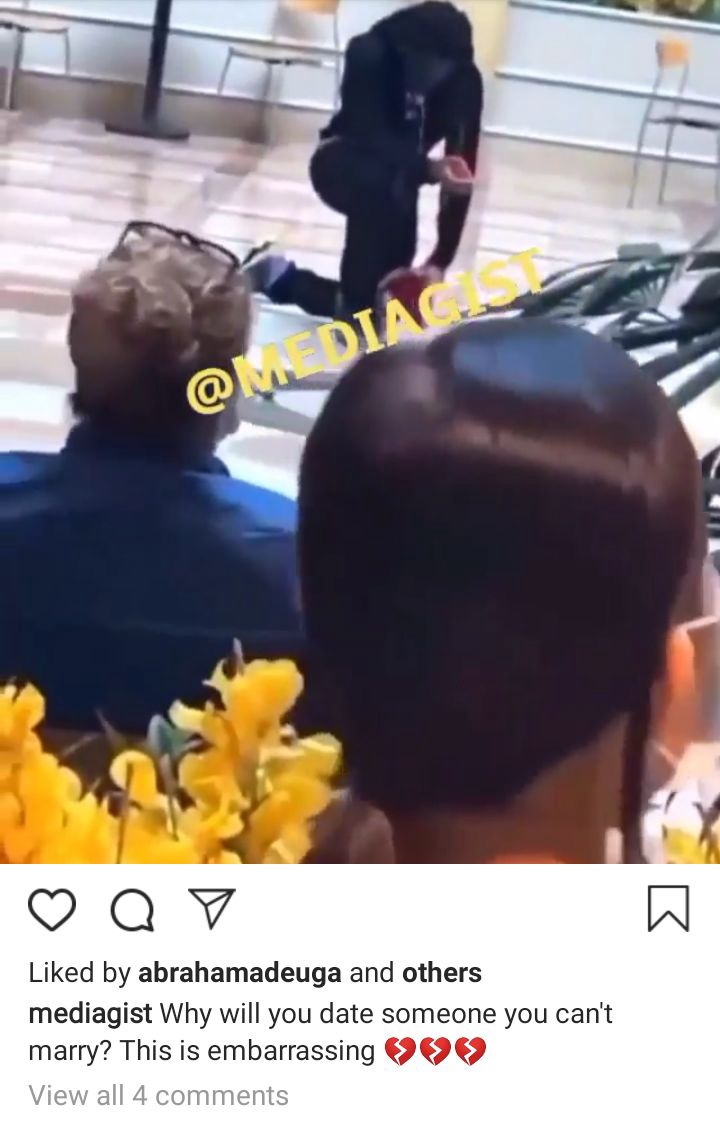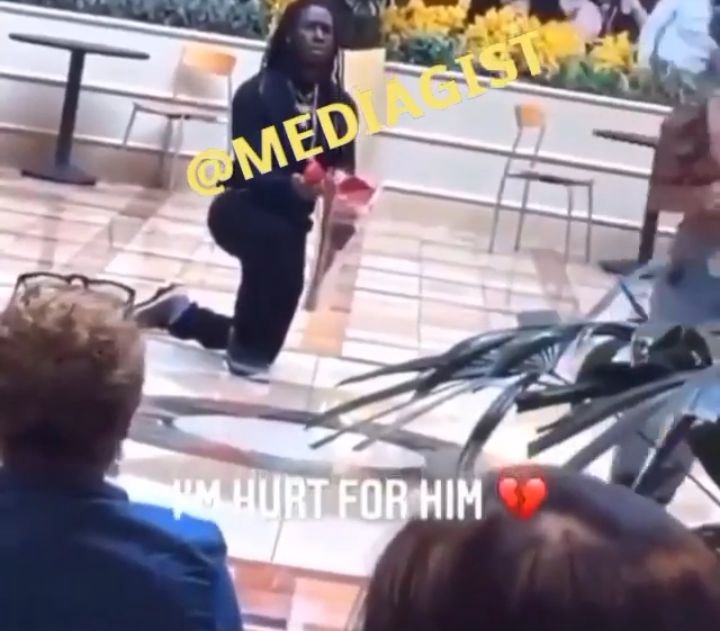 People were quick to criticise the young lady for rejecting the proposal. However, I don't think it's fair to prosecute the lady for her action. You never can tell what she's going through in the relationship. Could she be able to deal with him for the rest of her life? That's a question no one can answer. Check out the reaction of fans in the pictures below: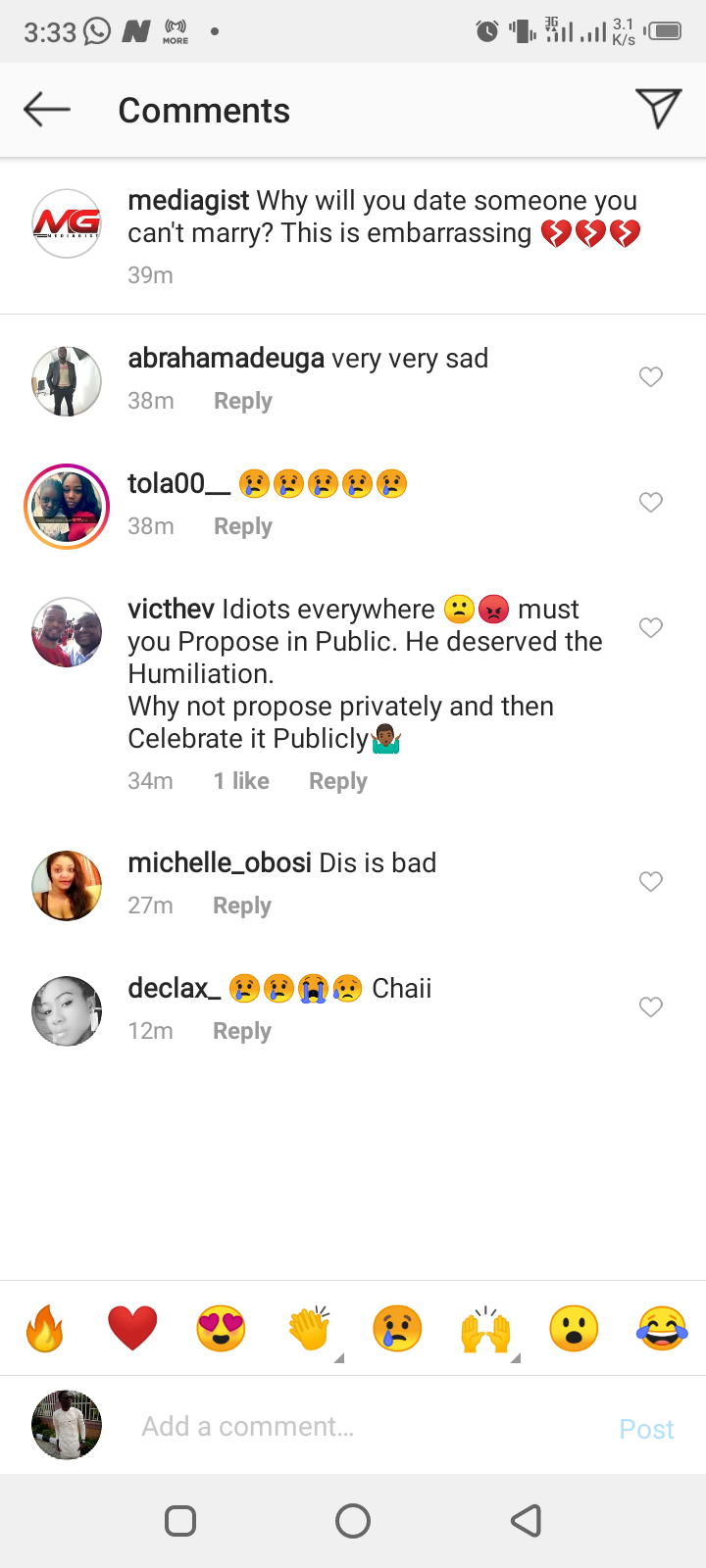 Content created and supplied by: Ent'mentgist (via Opera News )