There are three major type of ways a guy can touch or hold his girl friend or female friend and they entail the level of the relationship between the both of you.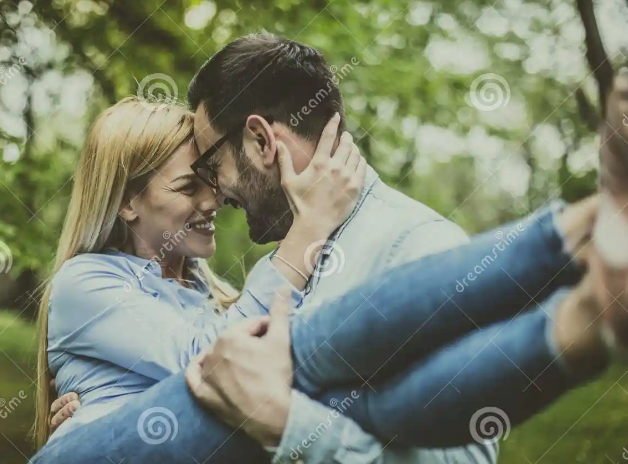 Most guys have failed in various ways to make physical contact with a girl they like so much. You would hear some of them saying that they tried but failed or there was no right time to do that.
Also, men sometimes over step their boundaries and touch a girl in a way they shouldn't have and because if that they get a slap or an insult in return.
To touch a girl that you like whether she is your girlfriend or not is not wrong. But what could be wrong is the way you touched or the places you touched.
Usually, the best way to hold a girl is to start with small gesture and mild touches and then you can progressively increase the level and sensitivity of your touch. Also bear in mind that the more closer the both of you become, the more she would be comfortable around you and open to your touches.
Here are three types of touches.
1) Low Level Touching
This type of touch those not display intimacy. It is very light and it's more like a way of showing respect or to greet someone. This is usually used when you are still getting to know the girl or when you are trying to get her to know you can be trusted.
Making her comfortable is the first step here. Here are the examples of the ways yiu can touch your girl in a low level way.
a) Give her a high-five in excitement.
b) When saying goodbye, hug her.
2) Medium Level Touching.
This one is mild too but a little intimate than the first one. One should use this type of touch when he feels that both him and the girl has something for each other. Herebare two examples.
a) Stand close to her and let your arms touch.
b) Rest your thigh against hers when sitting next to her.
b) As she laughs at something you said, say something like "You're so cute/adorable/such a dork" while placing your hand on her stomach and playfully push her.
3) High Level Touching
This touch is very romantic and intimate. It's for people who love each other and are intimate too. Here are some examples.
a) Brush a lock of hair off her face and around her ear.
b) When talking with her, lightly play with her hand or fingers.
C) Run your fingers through her hair while looking in her eyes.
Content created and supplied by: Ideallove (via Opera News )