There are events of genuine expression of love for humanity that could bring even the most heartless individual to tears and rethink. Irrespective of your status in life, you can be a an instrument to comfort and show love to another. I witnessed an event that has propelled and inspired me a lot and I know it will inspire you too.
This is the story of a well known young lady in who is well known for her good heart while doing her business of hawking food items. The intriguing thing about this young lady is that she makes use of crushes due to her amputated legs.
On that faithful day, late in the evening while at the motor park while waiting for the bus I boarded to get filled up, I saw as this particular young lady was giving some amount of money to some persons that are begging for alms.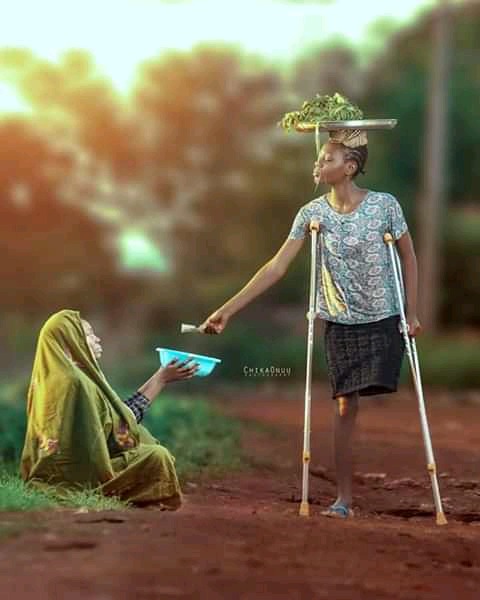 This picture is for reference purpose.
That particular action got me thinking, and upon investigating about that act of love I was reliably informed that it was a normal occurrence for the young lady. While this was going on, a middle aged man sitting beside me who was also moved with compassion by her act of love despite her condition called the young lady and inquired about her, she told her that she was a Secondary school drop out due to lack of finance, after their discussion he announced that he will sponsor the lady's Education. The whole park erupted with joy with many persons shedding tears of Joy.
So be of help to someone, share this love in this Valentine season.
Content created and supplied by: Agbaa4real (via Opera News )