Our past experiences have a way of limiting us from taken certain decisions, because like they say, 'experience is the best teacher'. Most people find it difficult to love again after they were left heartbroken by their Ex-lover and this has made them to shut the door to their hearts to anything pertaining relationship or feelings. 
The beautiful love story I am about to share with you is that of a lady, Adelaide who was never ready for love because of her past experience, and a guy, Mike who serves in the military. According to a post shared by bellanaijawedding on Instagram, the lady (Adelaide) met the lover for her life, Mike through a mutual friend.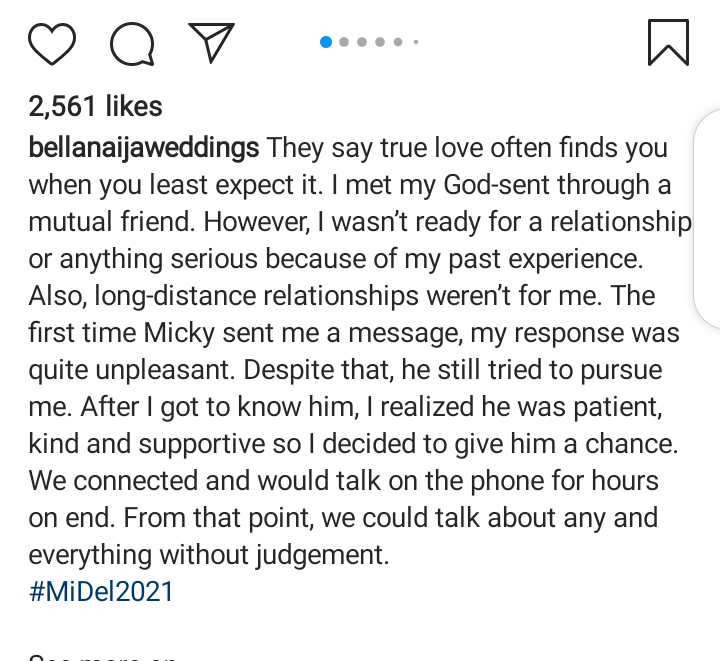 She was not ready for a relationship and to worsen it all, they were not staying close to each other as it was a long distance relationship. The first time Mike sent her a message her response was unpleasant, but this guy kept going after her till she had no option than to open her heart for him.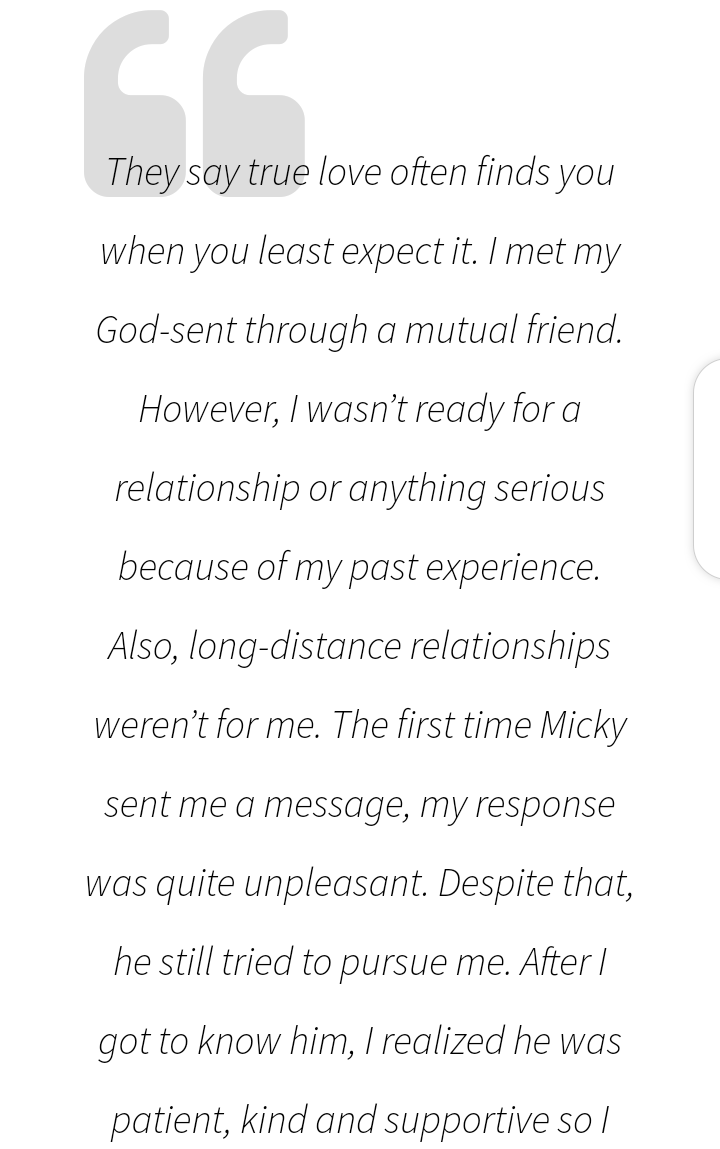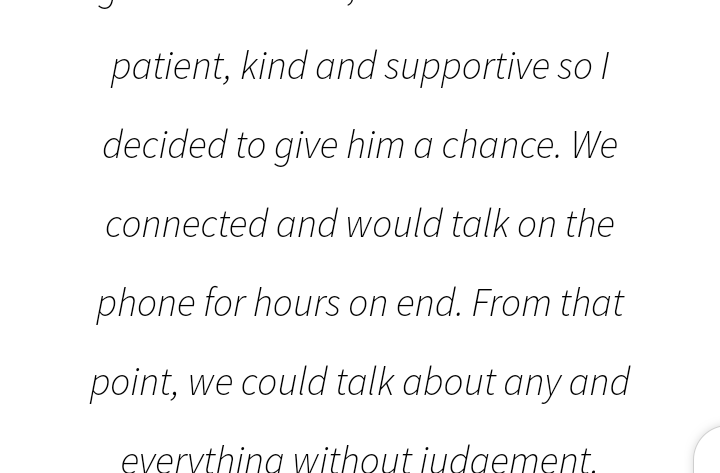 Months later, Mike traveled home and met her in person for the first time; he could not hold back his joy as he gushed over her when she saw her beauty.
They had their first date and when Mike's vacation was over, traveled back to continue his service to his nation. After two years of dating, Mike proposed to her in Ghana at the Best Western Hotel in Takoradi and marked the beginning of a lifetime journey.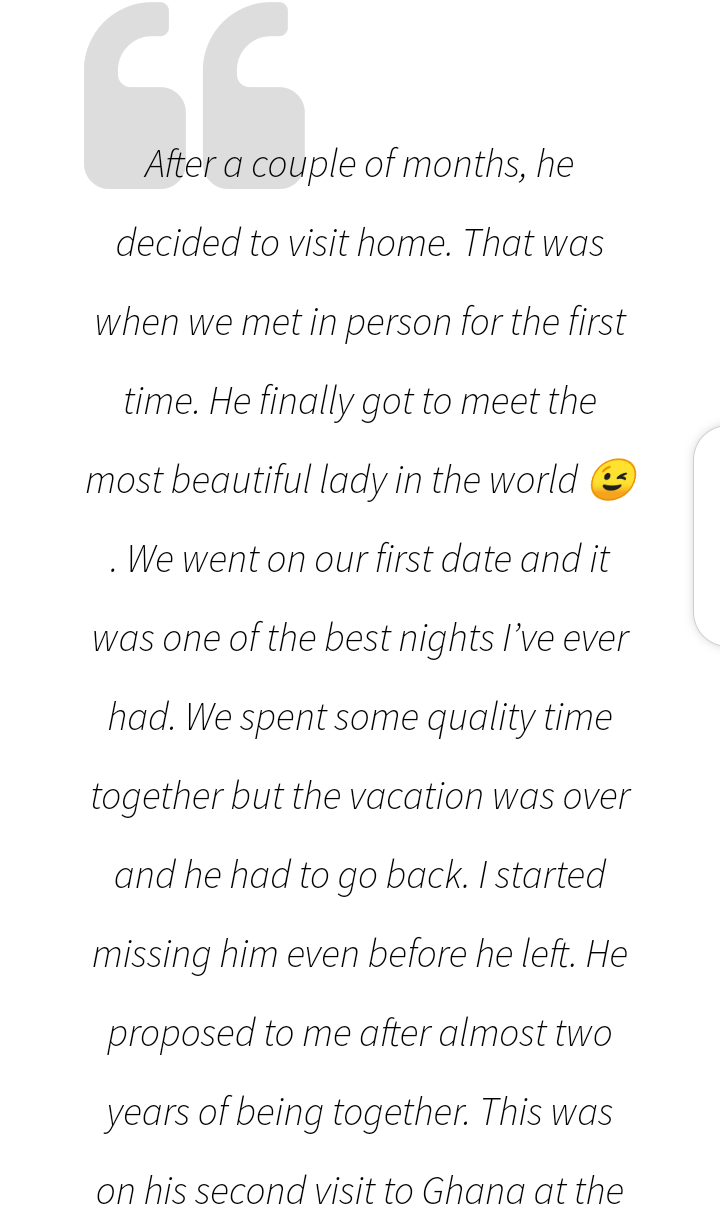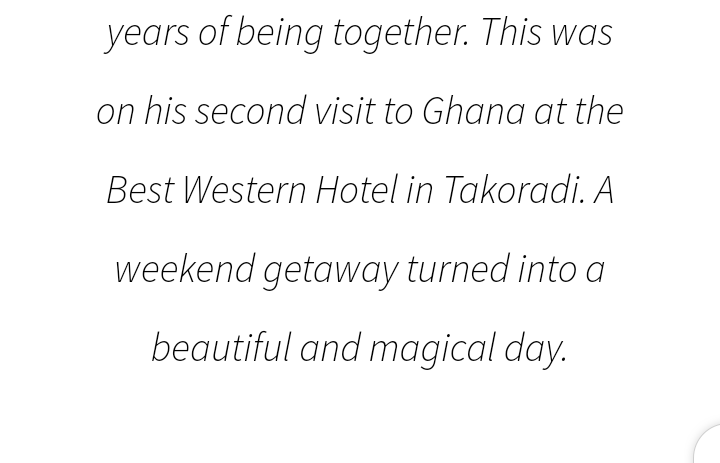 These couple are set to get married in 2021 and their pre-wedding photos are just so amazing. Mike showed us that even in duty, love is not amiss as he proposed to her in his military uniform.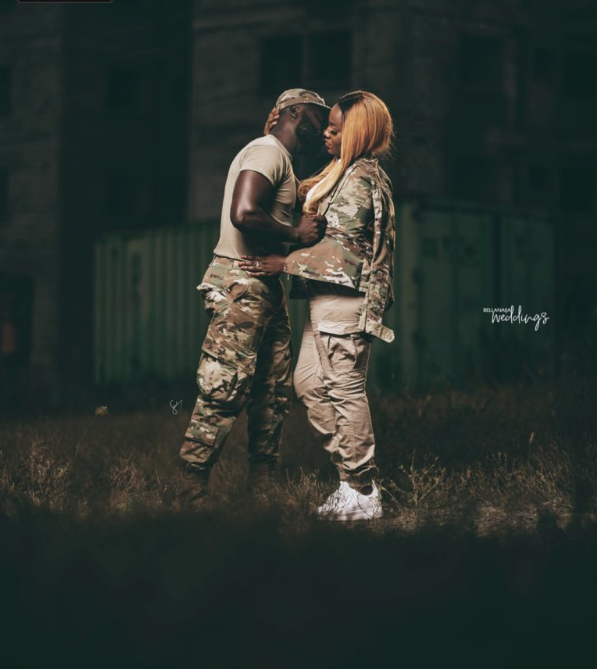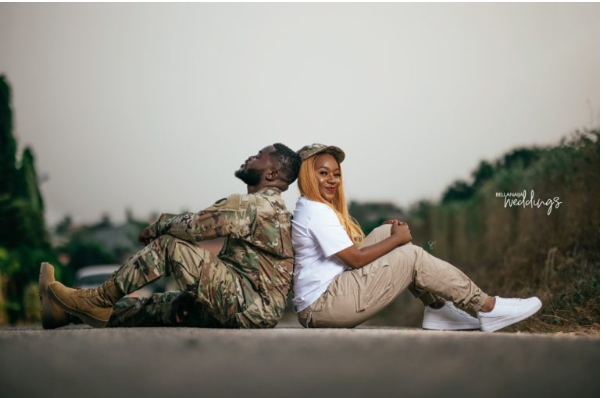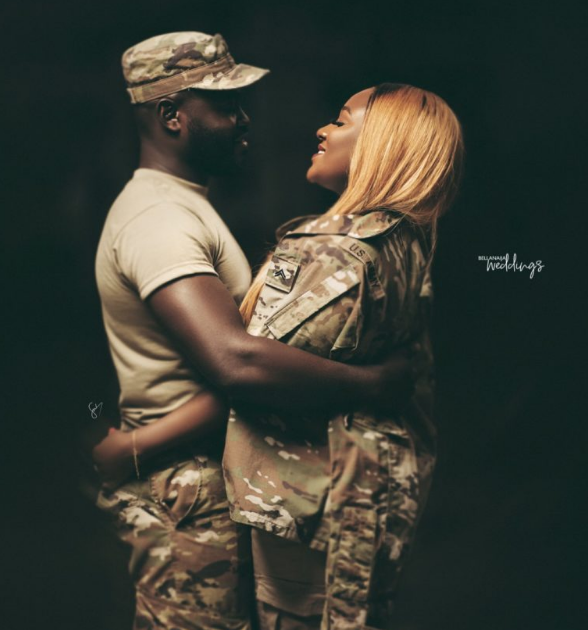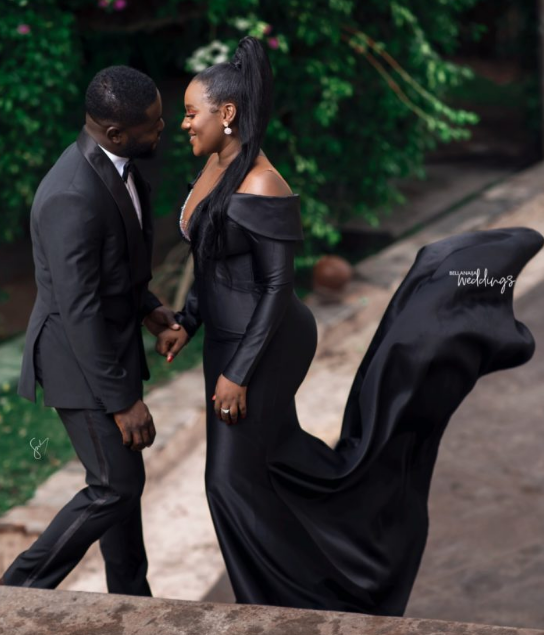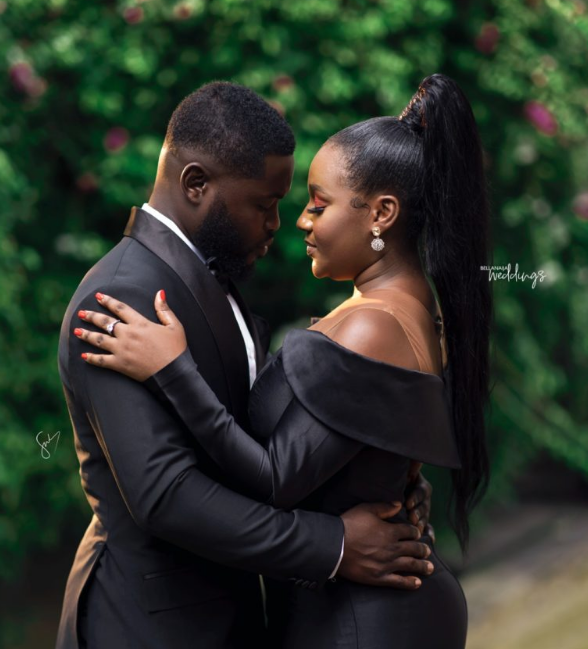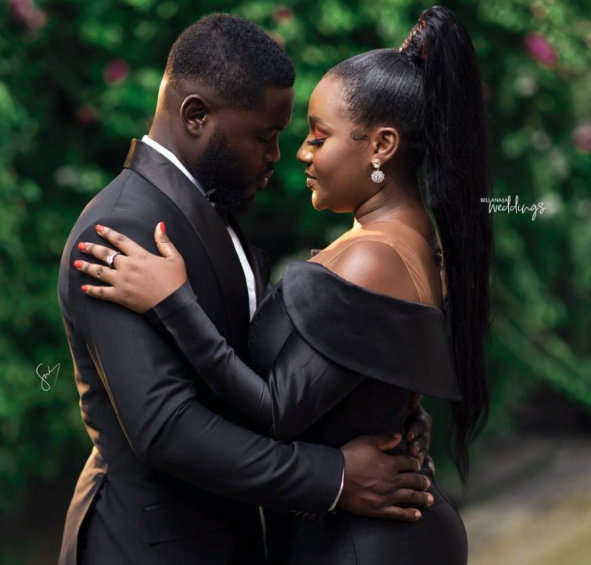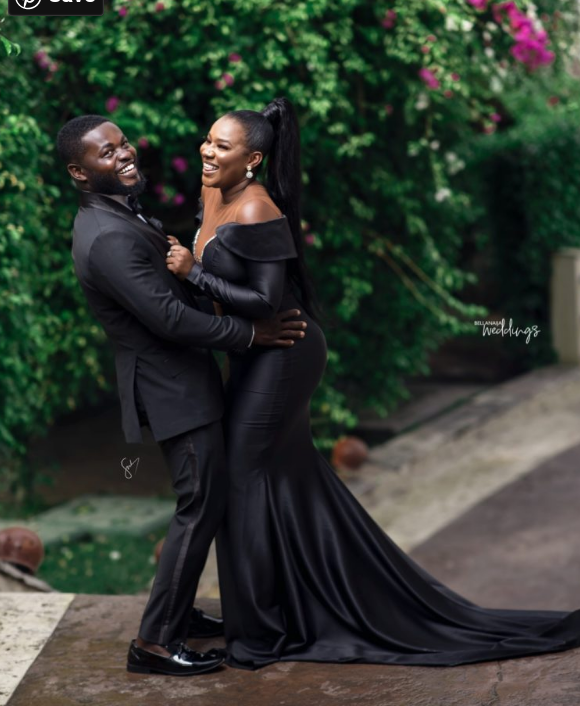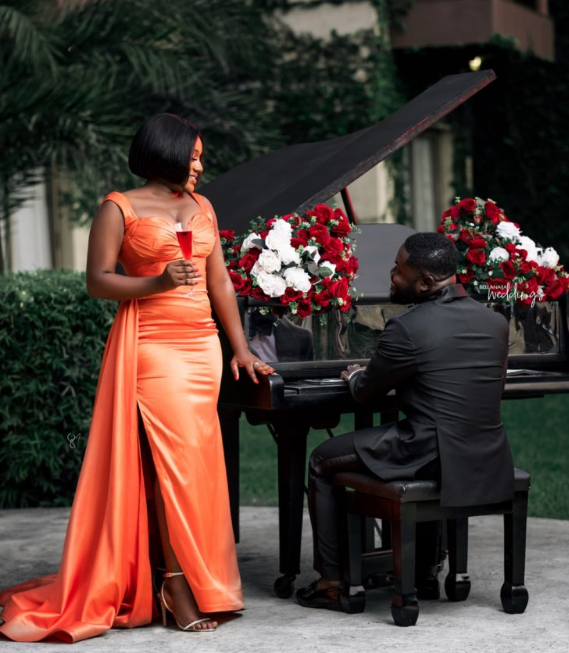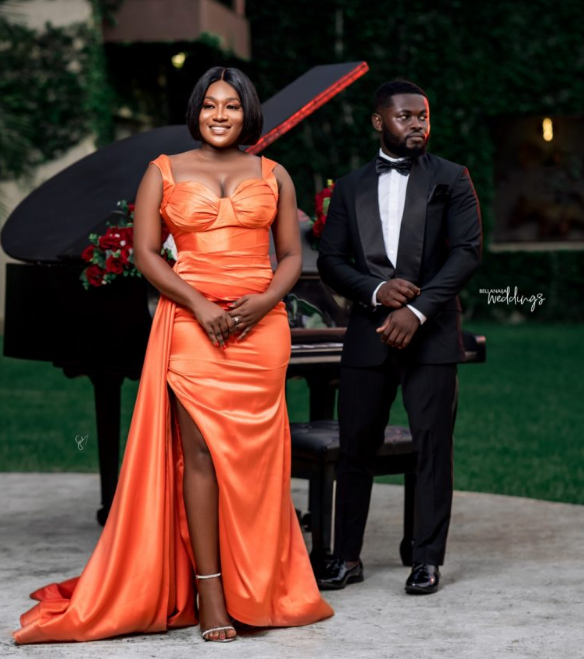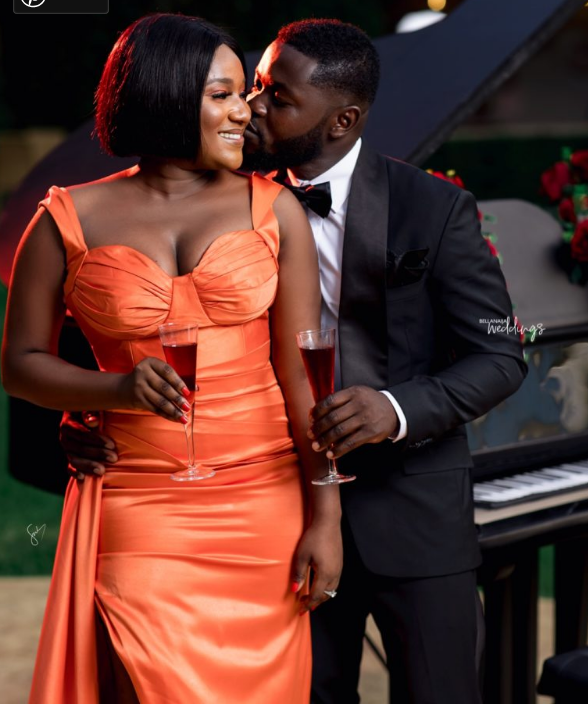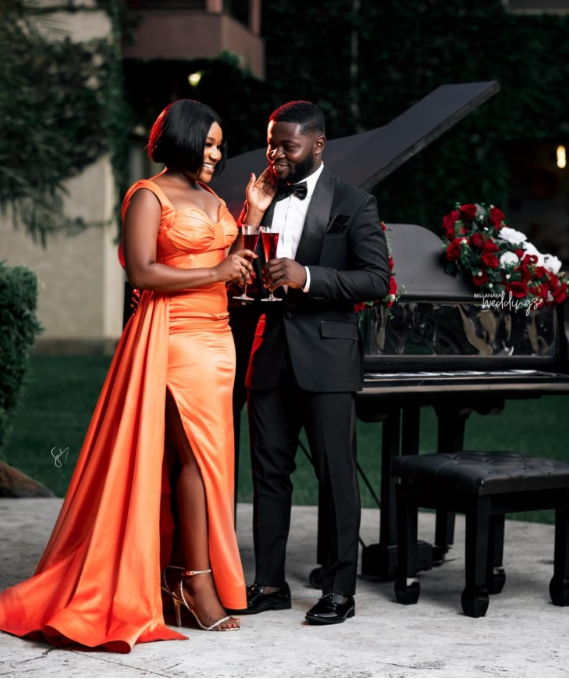 The beautiful love story of this couple should inspire you and it should make you know that you will definitely find love again just like this lady did despite being hurt emotionally. Another thing to learn is the way Mike behaved as he was patient even when Adelaide was not given him the necessary greenlight and this paid off for him because he finally won his heart. 
Please brethren let us pray for this couple that God will preserve the life of Mike who is in the military. 
Ladies, if a military man proposes to you, will you accept his proposal? Like, share and drop a comment.
Content created and supplied by: ReignJerry (via Opera News )