Too bad–See What a Reverend Father was caught doing to a lady who allegedly stole from the church
This is a big example of practice what you preach.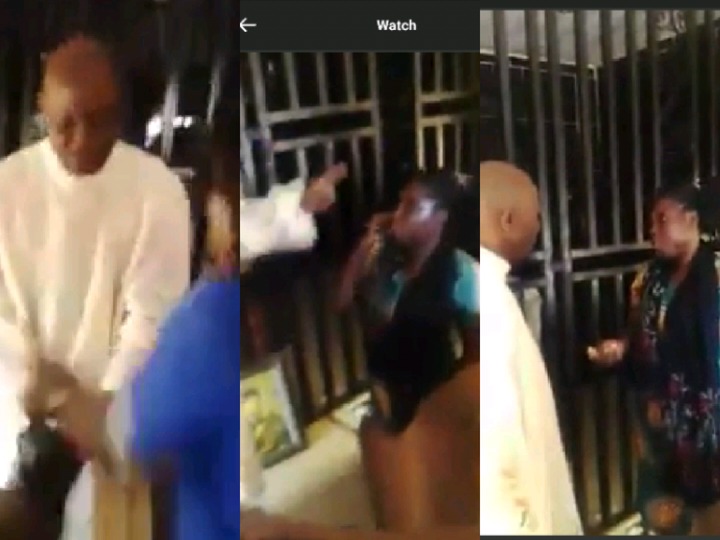 If as a non-believer I stumble on this video shared in this article, I will obviously assume that the church really has nothing positive to offer me, let me just stay in the street.
Because I really can't understand why a supposed man of God, who preaches forgiveness and repentance could be this canal.
The video of a lady who was caught by a man of God for stealing surfaced online and the treatment given to a girl does not really speak well.
The Rev Father could be seen hitting the poor lady repeatedly and even landed her a slap, he took the intervention of other church members for him not to have done more harm to the lady who obviously was just trying to make ends meet.
The Reverend's act is obviously against the doctrines and ways of the Lord. The house of the Lord is supposed to be a place of refuge, not the other way round.
Not only did the Rev.Father hit the lady, but he also threatened to release the video to the public, for the world to see and he obviously carried out his threat. Should he then still be regarded as a man of God?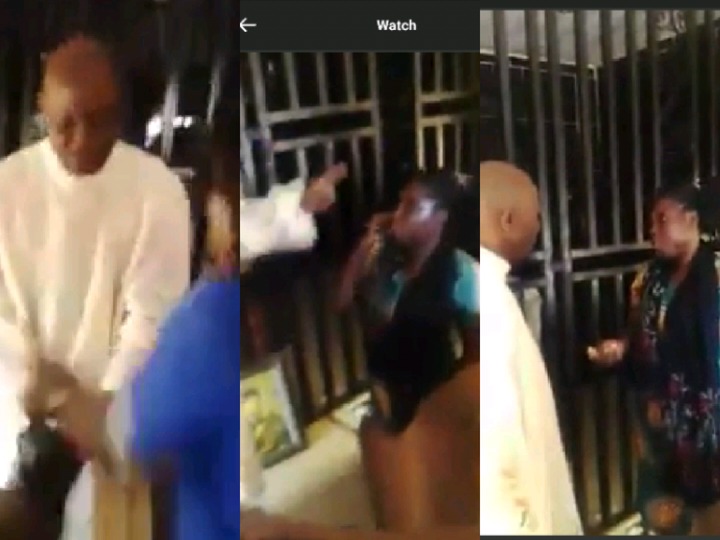 Source: Polinoise (via Opera News )