Wonders shall never end in this our generation, most times we hear or see things our mouth can not say. The world have indeed changed in this modern age,many things are happening and people are getting more exposed. sex is not a do or die affair and is not meant to be done for long if not they can be serious consequences such as complications, damage of the organ and other dangerous effects as a result of the long duration of sexual activities.
How will a young lady say that she needs a boyfriend that will understand that eight rounds of sex is just a warm up, when most couples either married or dating can't go more that three rounds at a time.
A young lady's page on Twitter @orla_mide gave the news.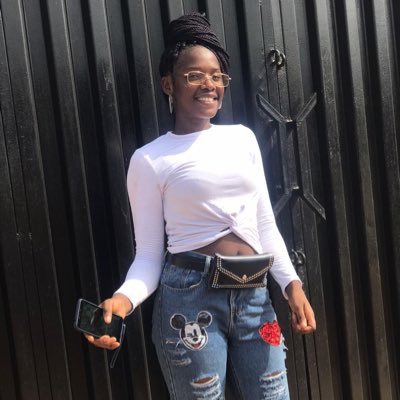 Photo of the young lady @Orla_mide
After the young lady with said post the statement above many people reacted to it,some insulted and mocked, while others advised her.

P eople's reactions can be seen below: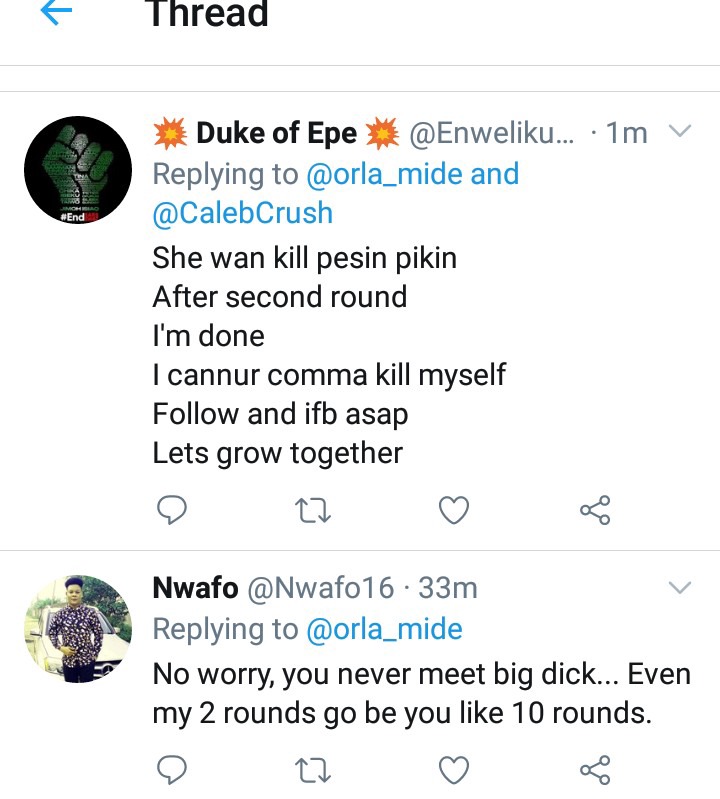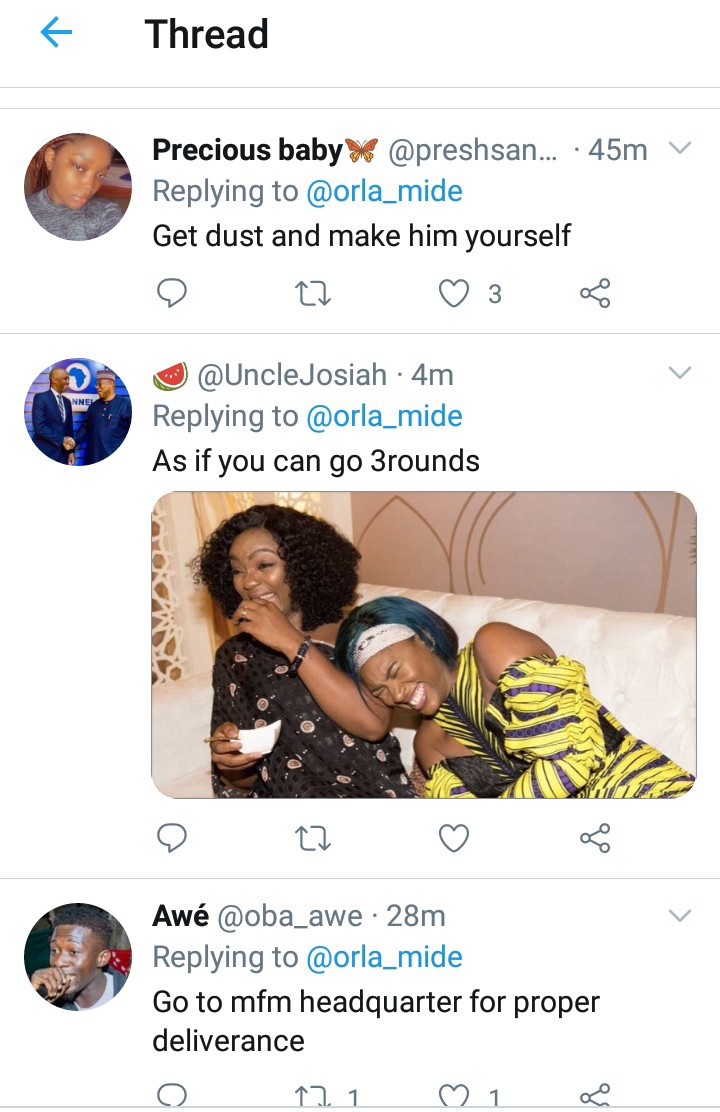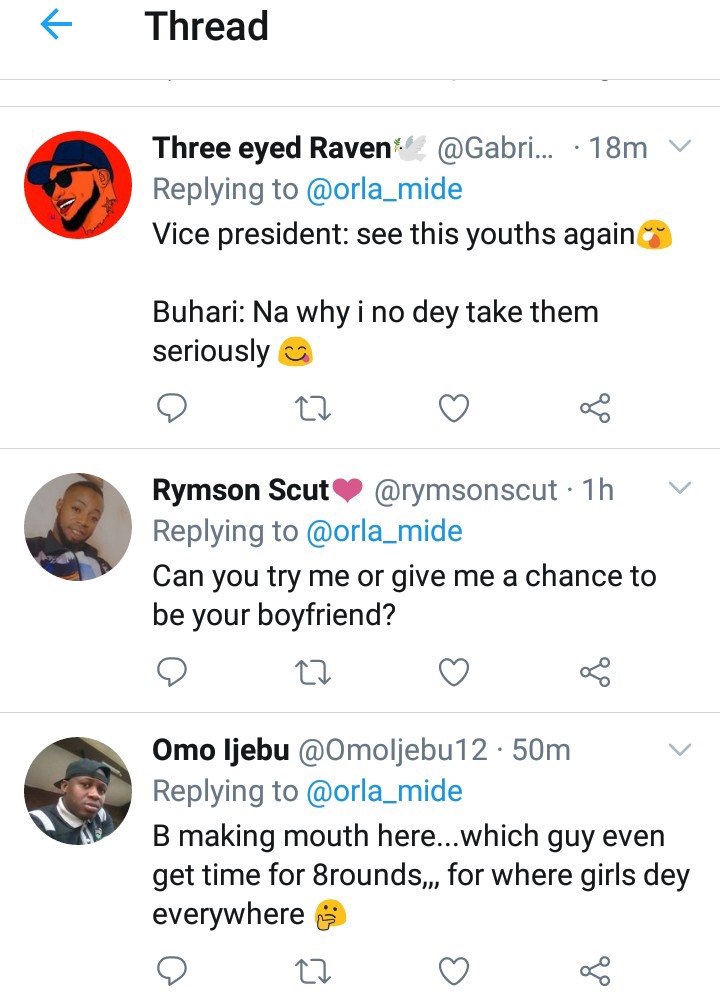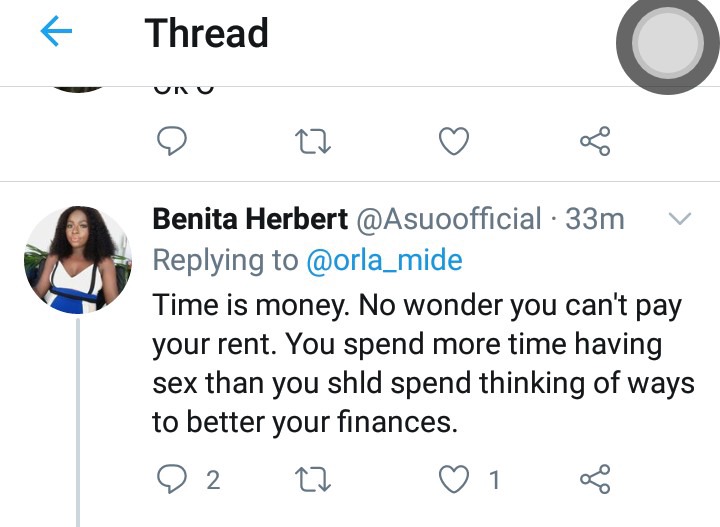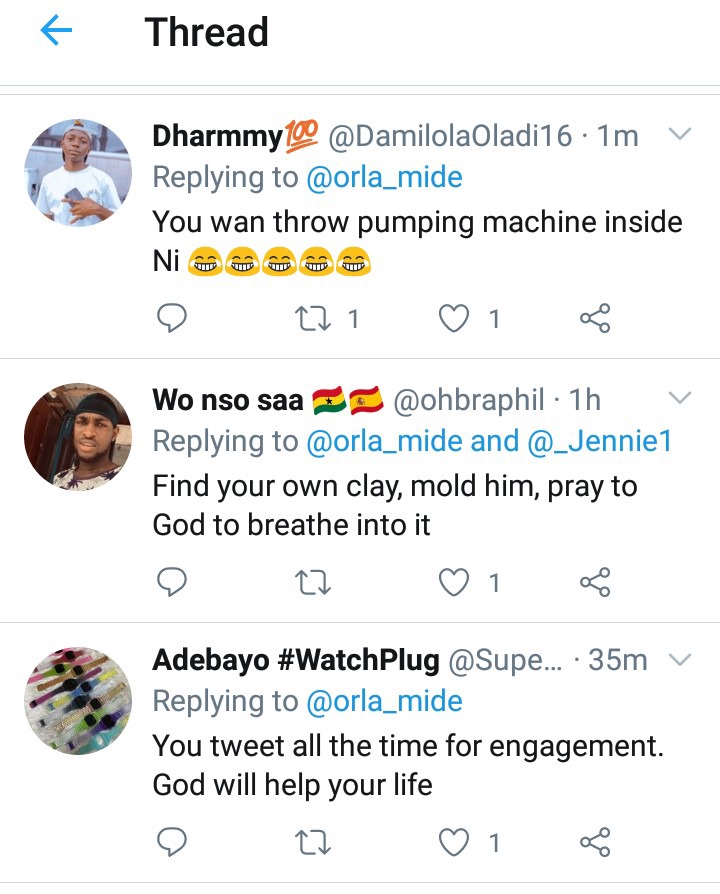 Source: Twitter
Content created and supplied by: Freshgists (via Opera News )