Relationships are full of surprises it comes with a thriving and thrusting feeling that you can't explain, that is the reason why people get more attached and tend to fall more in love with their partners while some fall out of love in their relationships because of what they have experienced or seen their partner doing or saying.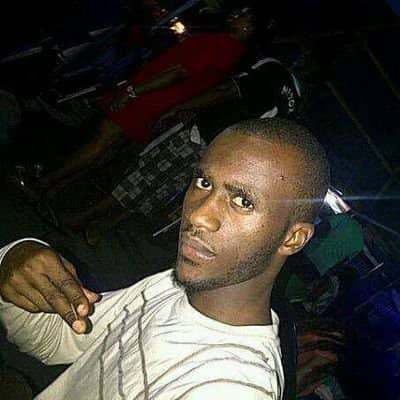 This man on Twitter went to share his personal experience with his supposed girlfriend and it wasn't a beautiful one as he doesn't know what the girl was capable of doing.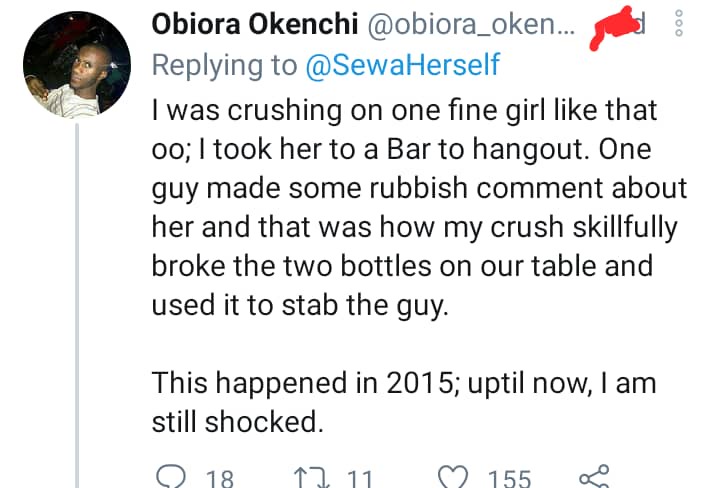 He told a story of he went on a date with his girlfriend at a bar, and some issues came up and the girl couldn't control her angry which lead to her breaking some bottles which she used to attack a man at the bar and gave him some injuries.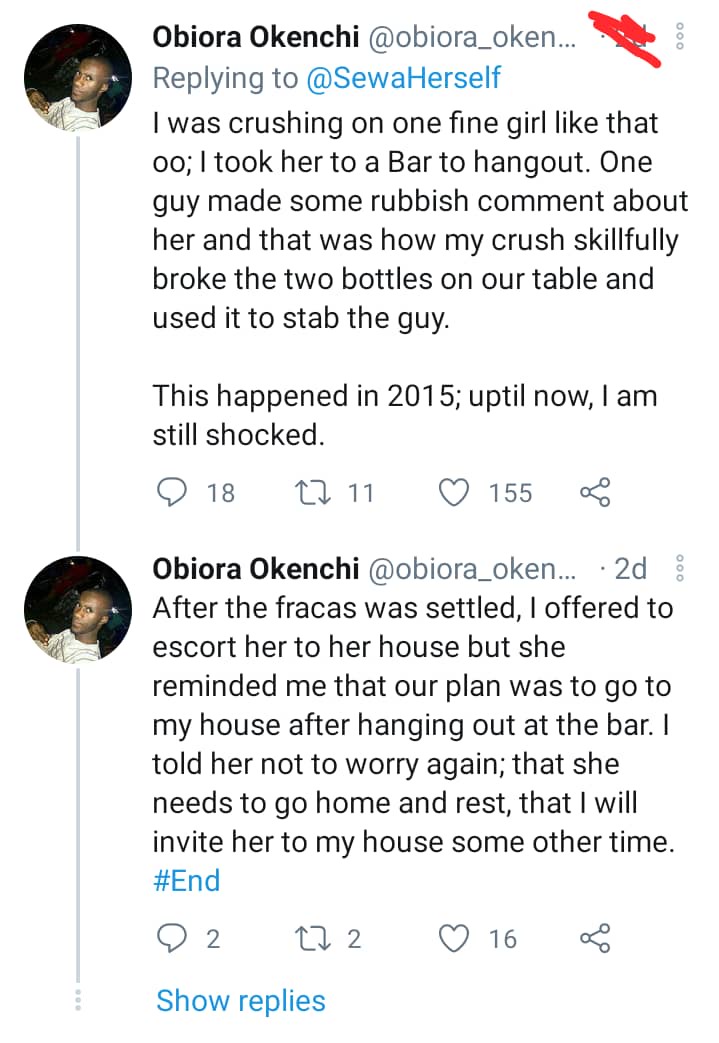 The man was surprised at the incident that he had to change their initial plan for going to his house to some the night.
According to the man that was the last time he ever saw the girl again. This is the reason why you should get to know virtually everything about a person before you decide to go and get married to him or her.
See as other people shared their experiences.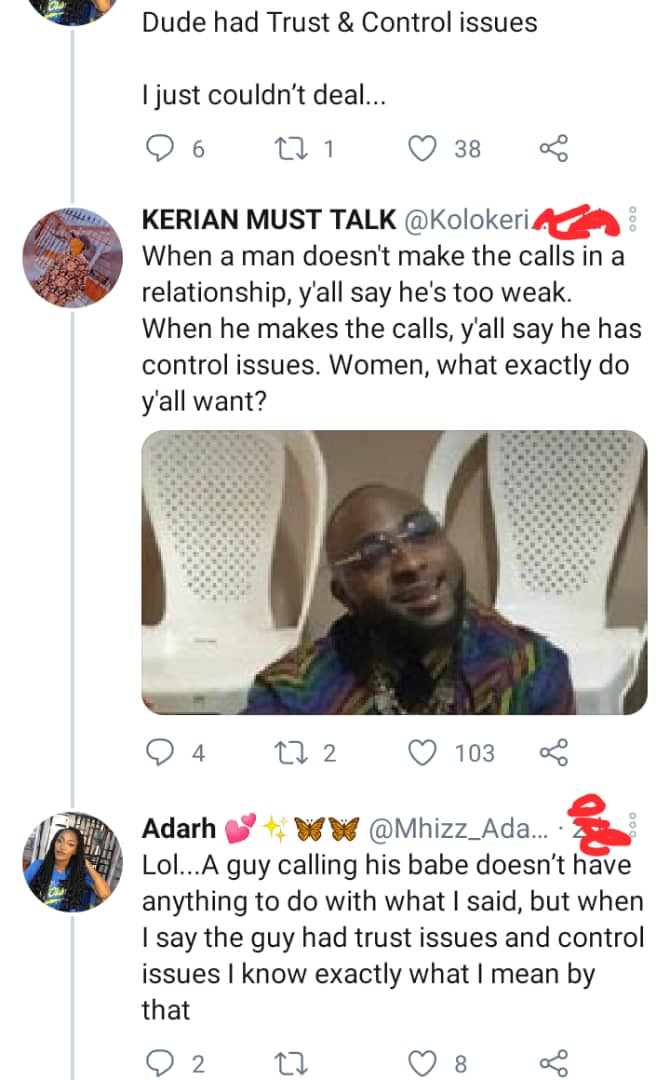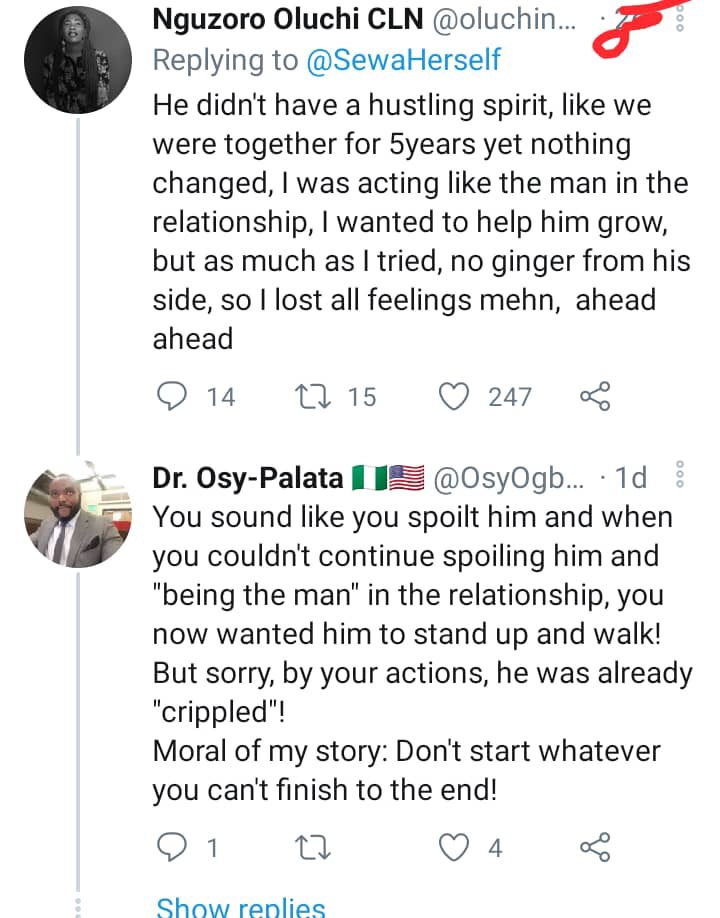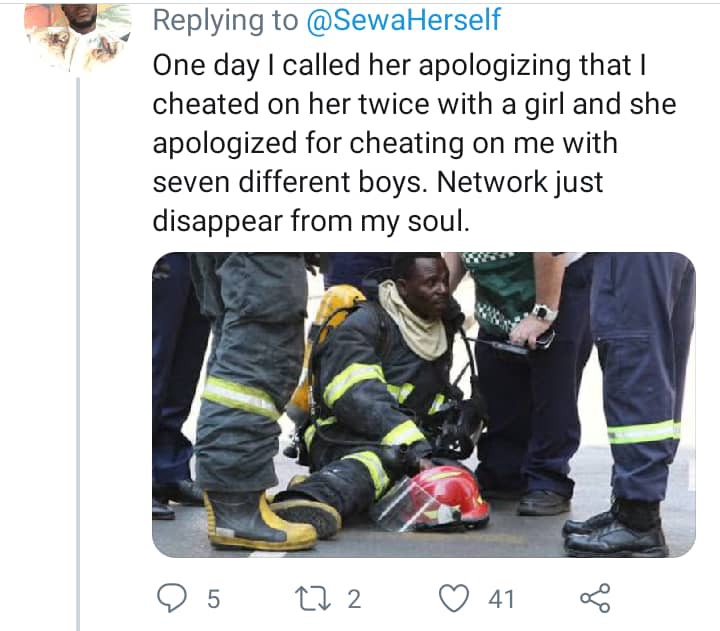 Content created and supplied by: Kombolo (via Opera News )