It was on a Wednesday evening, when I was returning from campus fellowship for Bible study, there she was, beautiful, stunning, there was this gorgeous creature. 
It was a curfew period in Ekiti State so vehicle were so scares and where I lived was just a stone throw to the car park. 
I heard this tiny angelic voice calling me "brother" "brother" I looked hurriedly to know where the sound was coming. Alas, it was from this beautiful lady o. 
She claimed she had been seeing me on campus, she lived in town and she got stranded and needed help urgently, with where she could pass the night. "I'm Bidemi" she said.
I called one of my female friends, Enny, to ask if she could come over to her place but she said she wasn't around.
I finally called Precious, my sis, and she said she could come over to her place. 
Since that day we became friends, very close friends tho, but she's a kind of too secretive or maybe pretentious when it comes to guys. 
I arranged how she rented a room in the same lodge I lived the following session. And the synergy between us became so stronger. 
So there's this guy in the next lodge named "Deji" . I noticed some kind of closeness between Deji and my own Bidemi, I just decided to ask her casually.
"Oh, that thing? You called that thing a guy? I don't like his kind of gentleness at all, me I'm just collecting money from him jare. Can't you see the change in my skin?"
She just replied sarcastically 
I'm a good listener so I listened to her attentively, I was really surprised. I don't think this is the Bidemi I've known over the years. I don't know her side of unwarranted audacity and such arrogance. 
Plus I was lost in thought thinking about why she dim me fit like I deserved an explanation from her in the first place. We were just friends of course. 
"Babe, I just feel like it's none of my business dear. What did you cook? Your bestie is starving." I said. 
"Na wa for you jor" she opened her cupboard and I saw rice but she only served me meat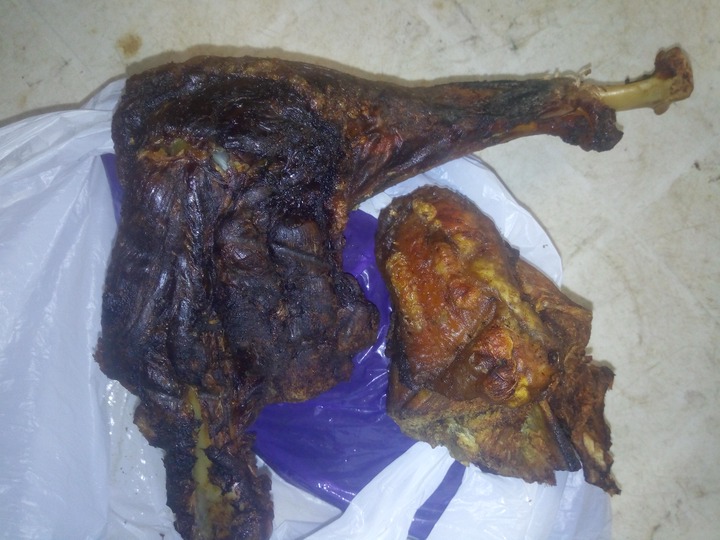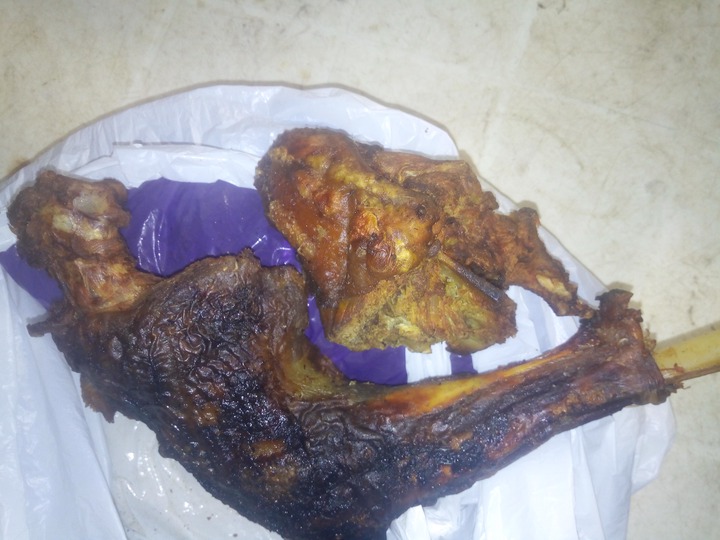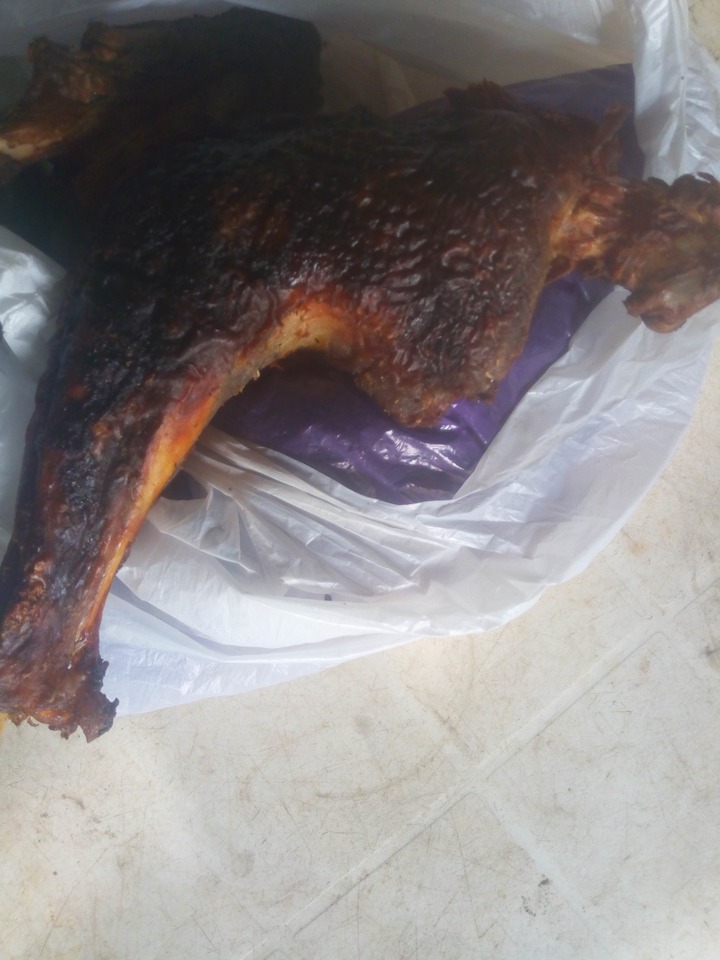 maybe because she knows I love eating meat. But I suspected one of the meat I suspected one of the meat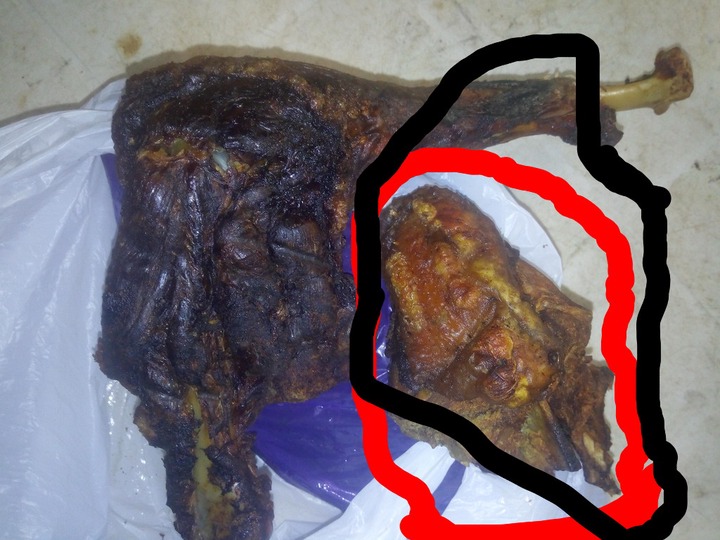 (See this kind of meat on campus)
"Diekolami, is it fair of you to say, telling you about my affairs is none of your business? " she enquired. Faking anger like she was truly angry. 
"Come on Bidemi, you know I was just joking now, don't take that too serious, abi have you poisoned my meat?"
"Lol glutton, just eat and don't disturb me, I want to sleep" she said jokingly 
Immediately we heard a soft knock on the door. Who could it be? Bidemi hardly interact with people living in that lodge, just me alone. And none of her classmates lives near us. 
"who's that" I asked and we both starred. 
"It's me Deji" he replied. That's Bidemi's "supposed maga"
Immediately, I remembered she had told me earlier that day that he promised to buy pizza and ice cream for her, and my reply was "If you like, eat it alone without keeping mine o, big head"
I just parked my remaining meat as he enters and I stormed out. 
It was already 6pm, so I continued battling with my fat meat without asking for its source. When It was 7 pm and was already getting dark. 
I realized I had dropped my phone in her room and my phone is my light I don't like buying touches. And since her room was just next door I decided to go pick it.
As I moved closer, I have even forgotten about Deji, that he was inside o, I swear o. I tried to open the door but It was locked o, Ah! 
I decided to peep through the window, my people, the window was locked o. Ehn ehn, this is so much unlike Bidemi, my own normal Bidemi will never close her window denying fresh air passage in such an extremely hot weather. 
So I decided to peep through the key hole on the door o, then I heard soft moans and with the help of the little light from her charger.
I saw Deji, hanging my friend on the wall, and he was angrily collecting his pizza from her chest.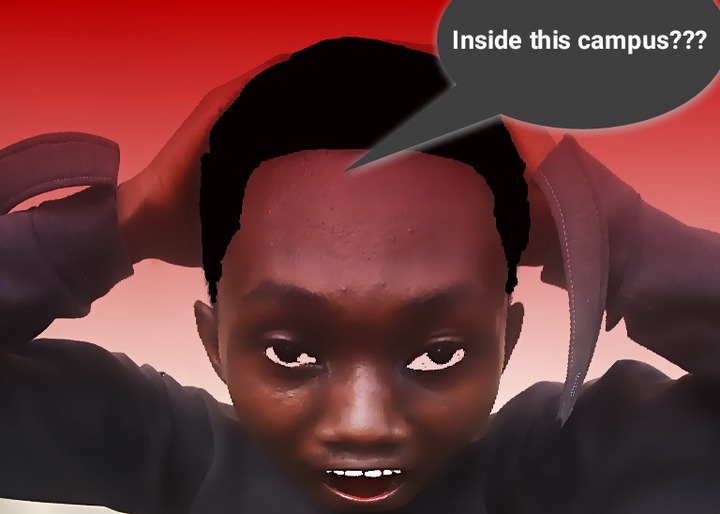 Jesus Christ of Nazareth! A lot is happening in this campus o. 
I just crawled back into my room, and the next thing I heard was a knock on my head o. Ah I'd slept off, Bidemi had walked in. 
"Why were you peeping through the door? You saw everything and you pretended like you saw nothing" 
I was dumbfounded by her question, I couldn't even make a sound, I just noticed that my mouth just opened without an approval from my brain. 
Well, she slept beside me, and picked pimples from my face but let me skip this part. I refuse to tell you what you want to hear.
So Bidemi got pregnant. Ah! how come? Virgin Bidemi?
Sadly, she had to drop out of school because her parents said she had failed them. 
Well, yesterday I saw Deji and we still greeted ourselves with wild smiles like men do. 
So I decided to visit Bidemi because she gave birth to an handsome boy almost two years now, we talked, and talked and talked, we laughed and I told her jokes like I used to when she was still in school.
We were both happy, until I demanded to see her child. When the boy arrived. The boy looked exactly like me. 
Me: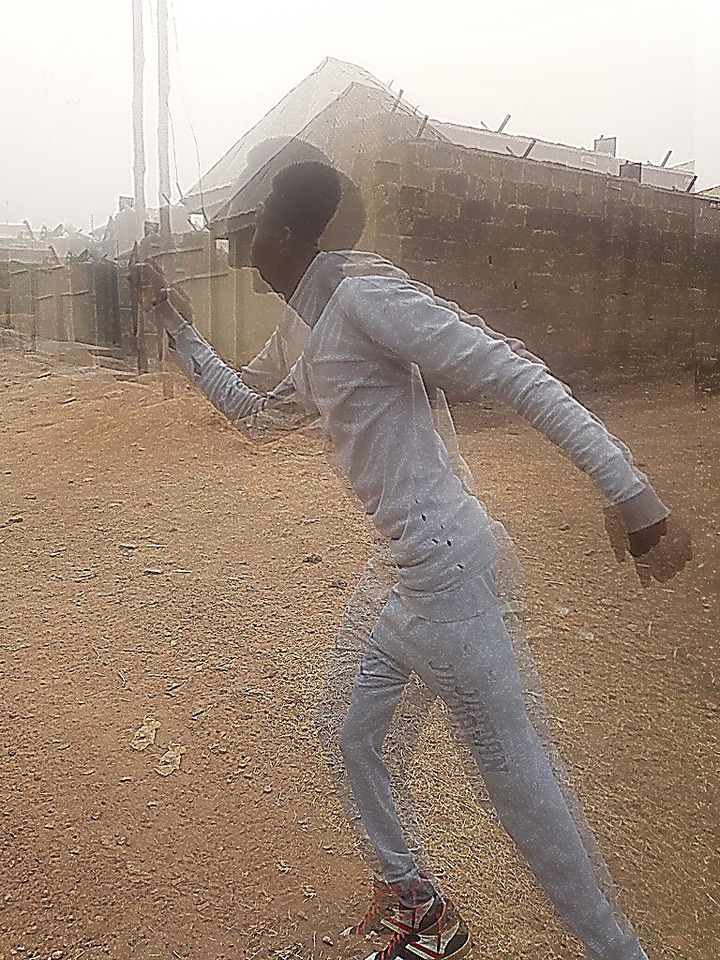 Say "No" To Premarital S"x, It Ruins!
Fayemi Ayodeji
Add me on facebook
https://www.facebook.com/fayemi.ayodeji
Content created and supplied by: DejiFayemi (via Opera News )