A chat between a guy and his girlfriend surfaced online. In the chat between the dating couples the lady stated her hate for constant texts and calls from the guy, stating it makes the relationship a boring enterprise. 
She further went on to give the guy serious warning about complaining of her not sending texts everyday or her picking or replying calls. Saying that the moment he starts to disturb her with such attitude, she would block him straight up. 
The guy in question, seems to want their relationship to work but the lady seems adamant of her preferences and private space. She claimed she had other things going on in her life and doesn't need to be bothered by the guys emotional outbursts. The guy went on to state how hurtful her words are to his feelings but she seemed unconcerned.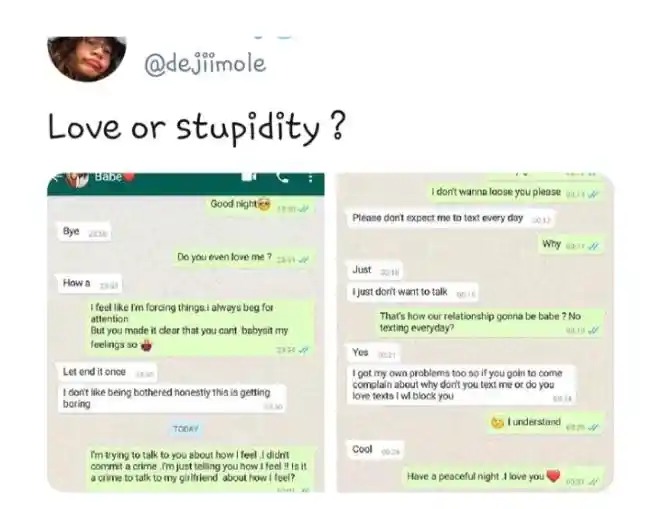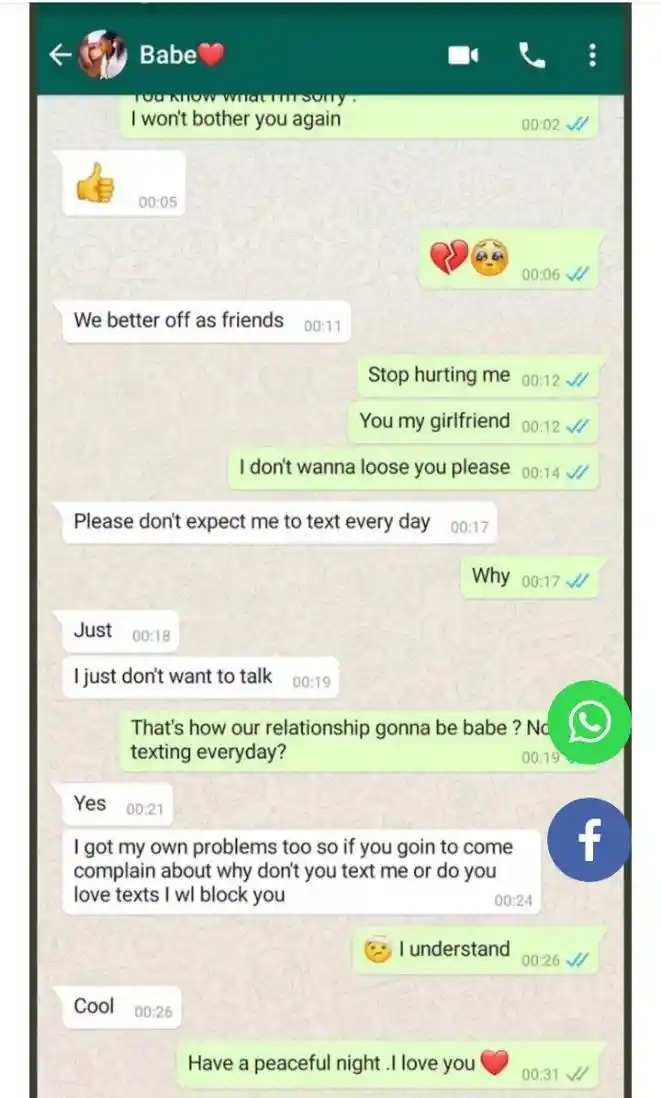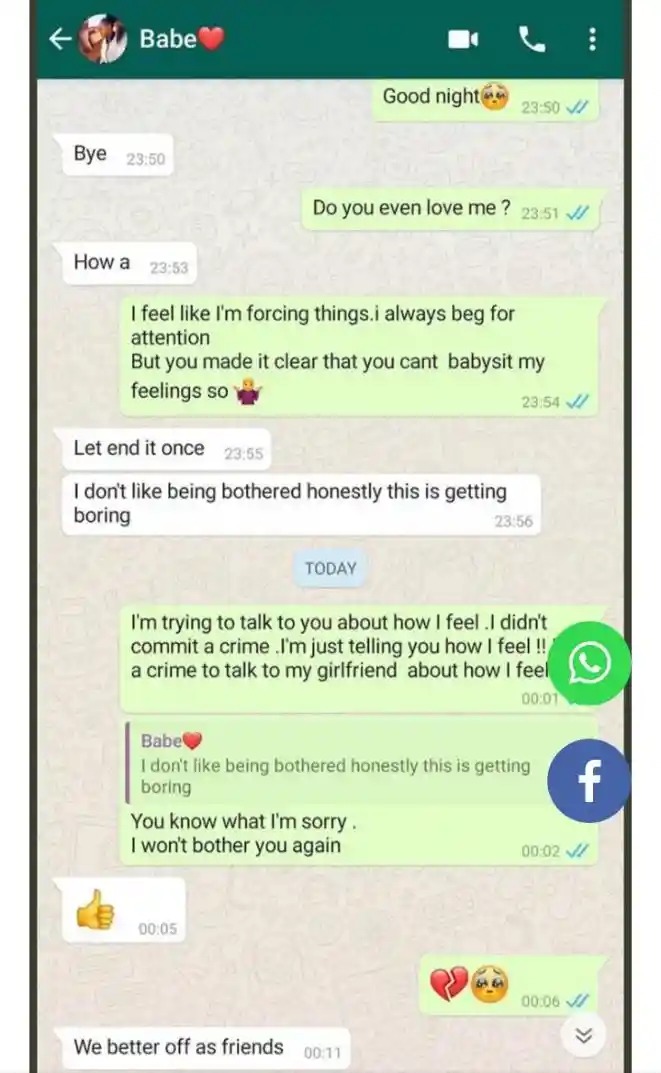 Do you think the lady was too harsh with her judgement on the guy? Do you feel the guy is too emotional with his feelings? 
Content created and supplied by: Abduleez1 (via Opera News )