Ideally, men are the ones widely known for doing hard works. The females are usually regarded to work at home taking care of the household. But it is no longer the same in this generation, as ladies now engage in doing hard works just like men. This young Asian lady I'm about to show you her video, really shows how hardworking she was when she did one of the hardest forest work ever.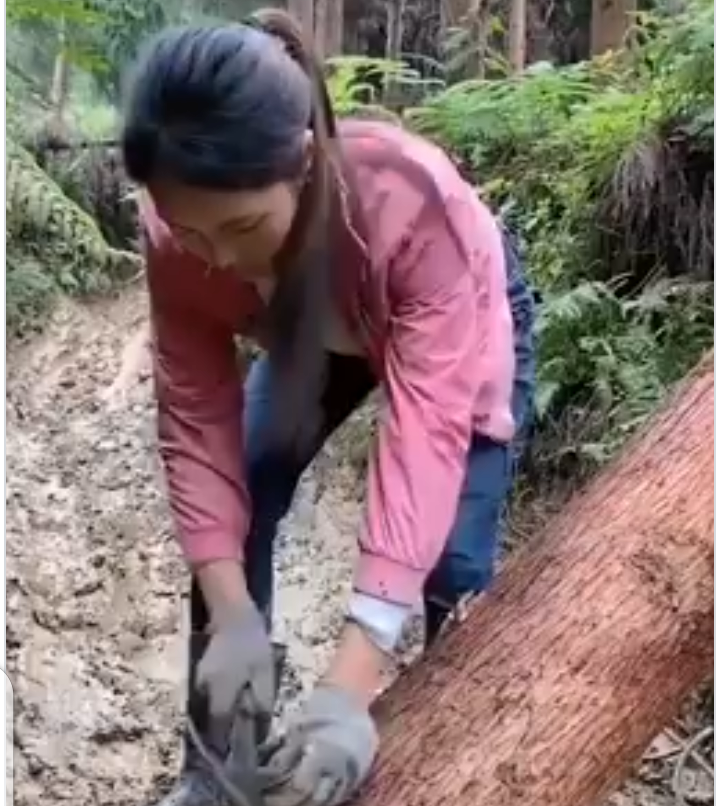 This awesome video was posted on Facebook hours ago. This video captures a very tough young lady lifting a very large log. Despite the fact that the log was very heavy, the young lady was intelligent enough to devise a means of lifting the log with a little ease.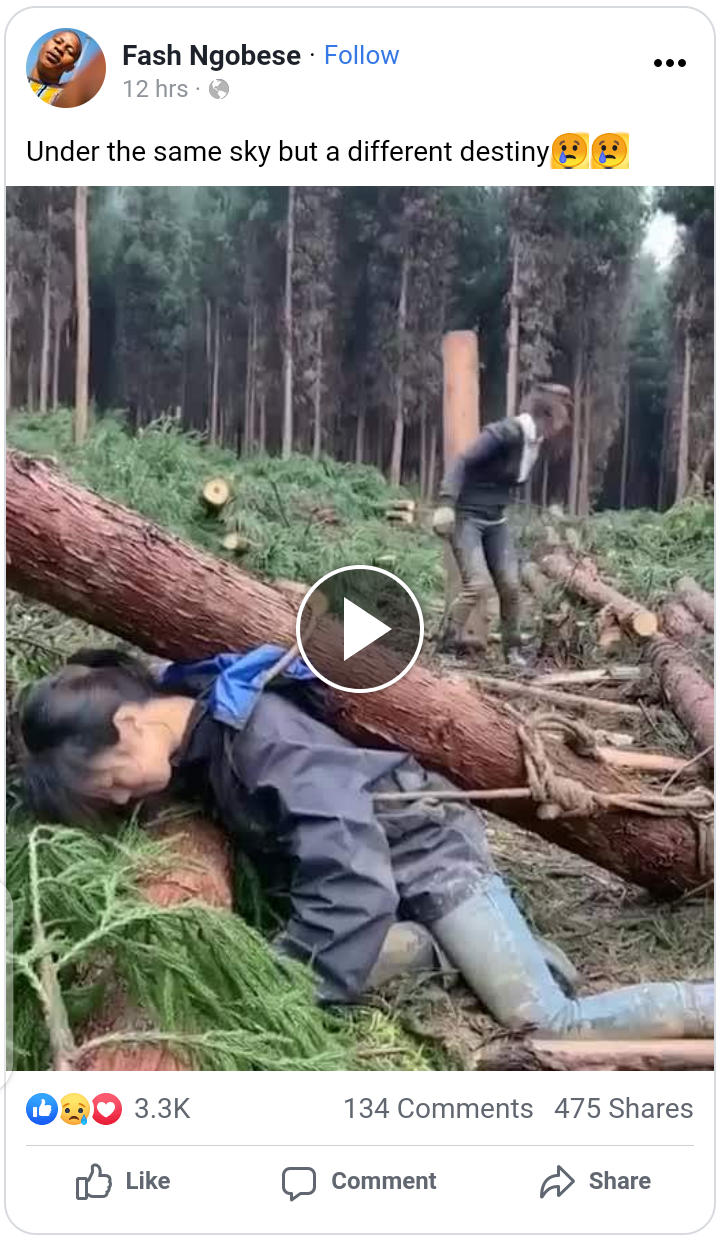 This lady simply hit a very strong nail at the base of the log, after which she tied a strong rope on the nail before proceeding to hang it on her back like a backpack. Though the whole process still requires energy, her technique helped minimize the amount of energy that would have been used to lift the log. Take a look at some of the screen shots from the video below.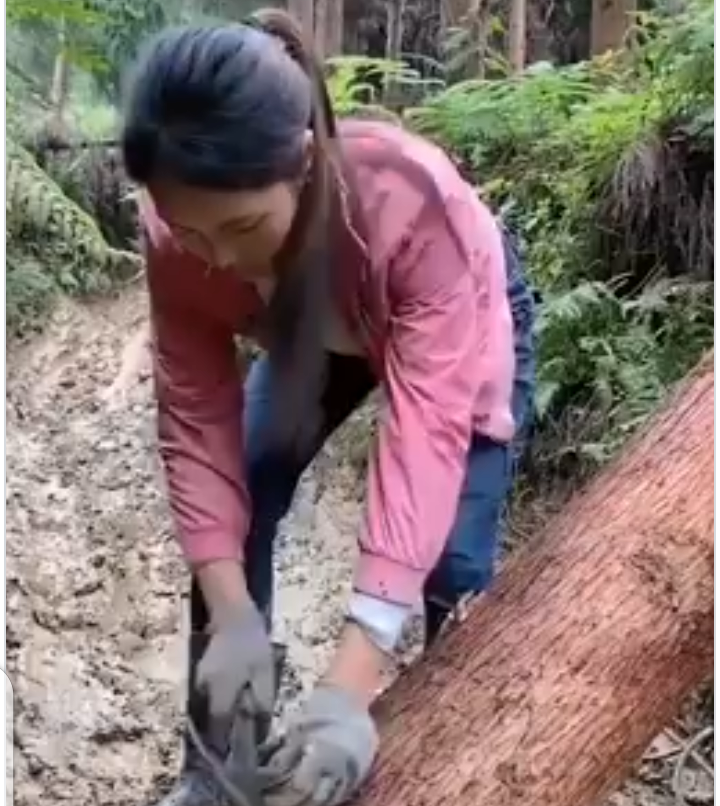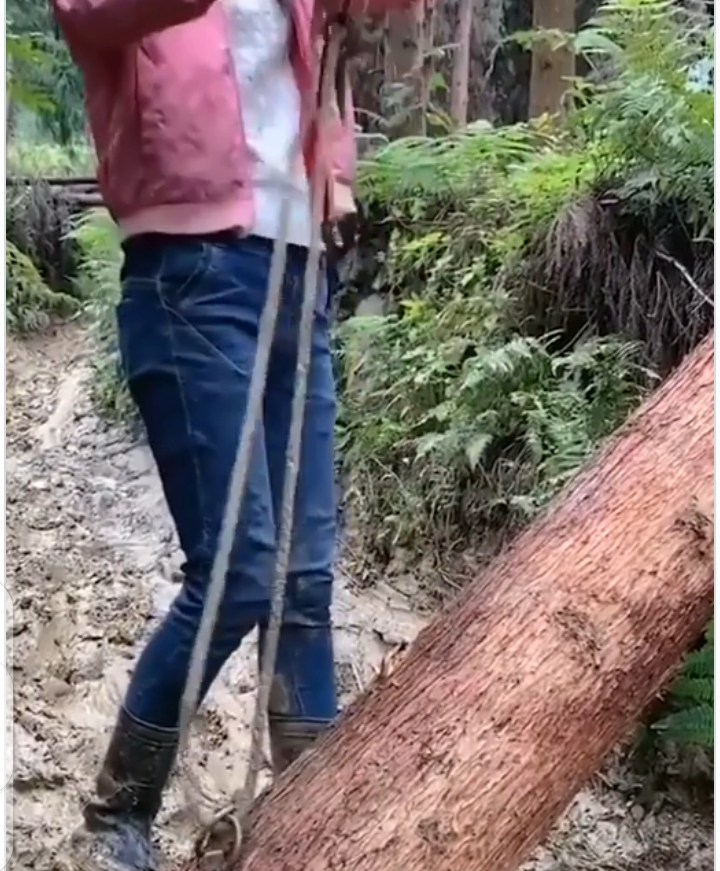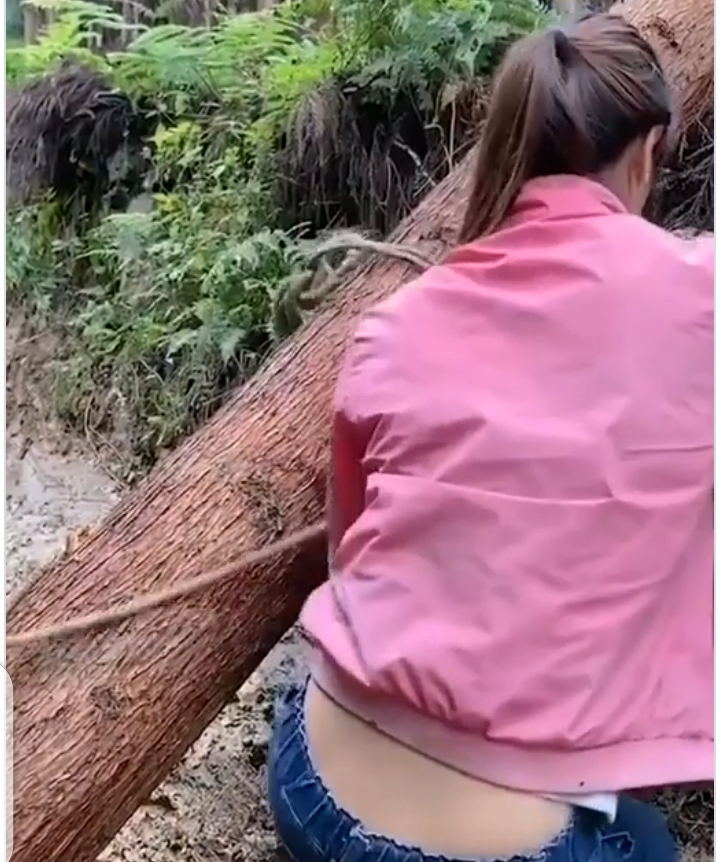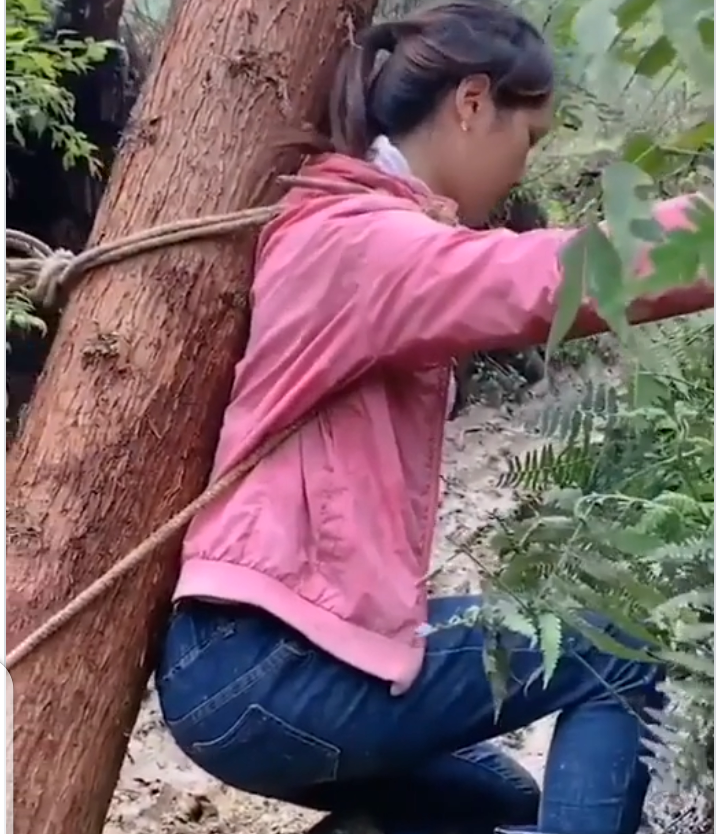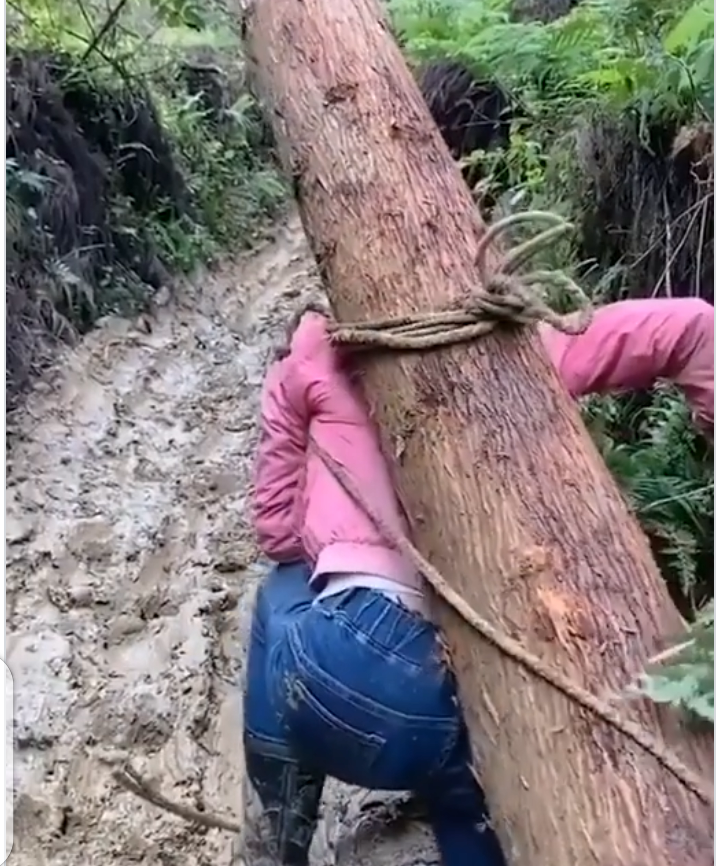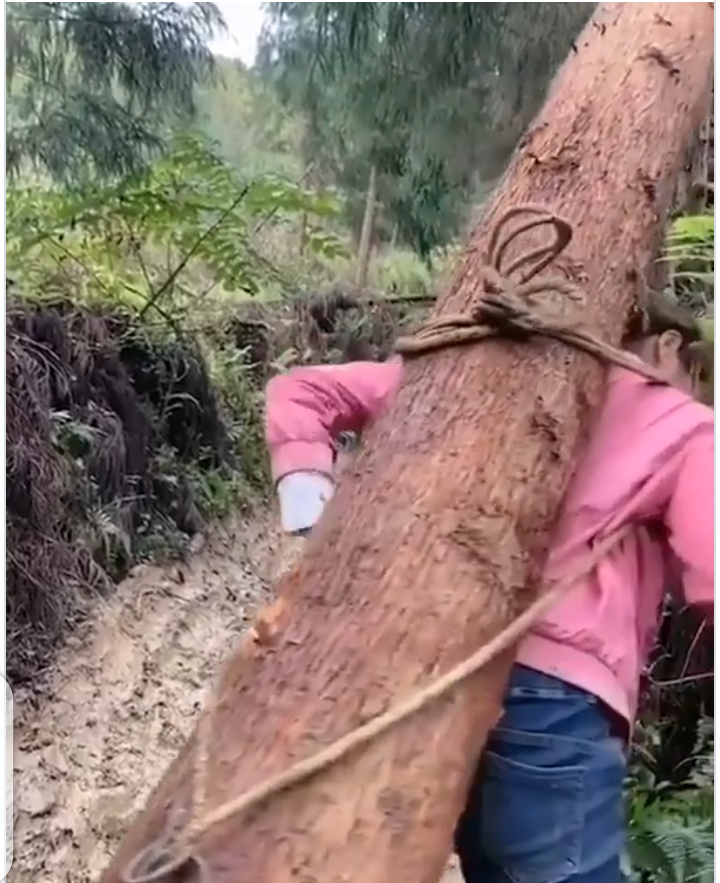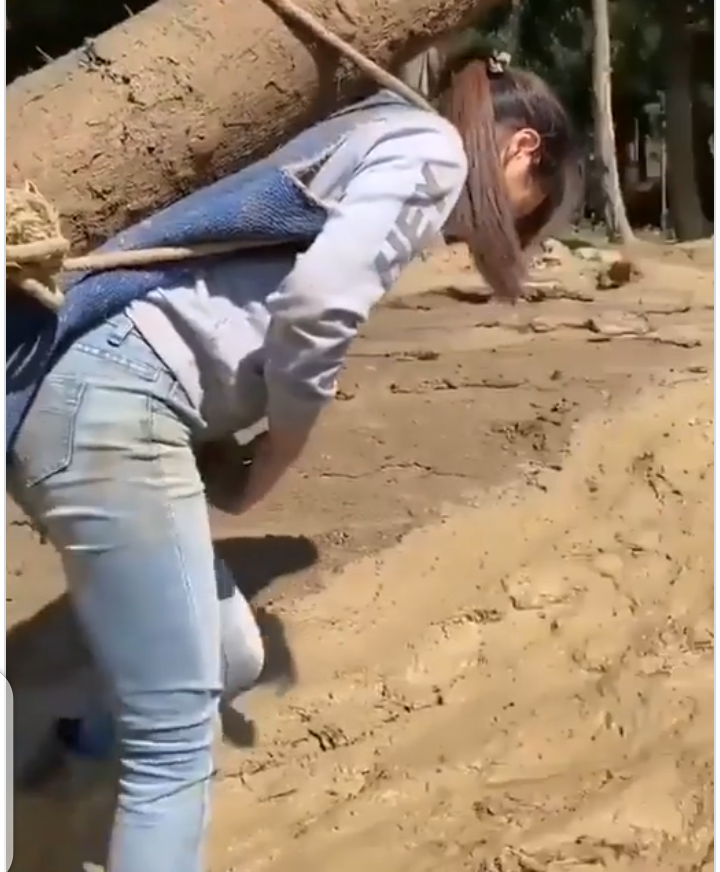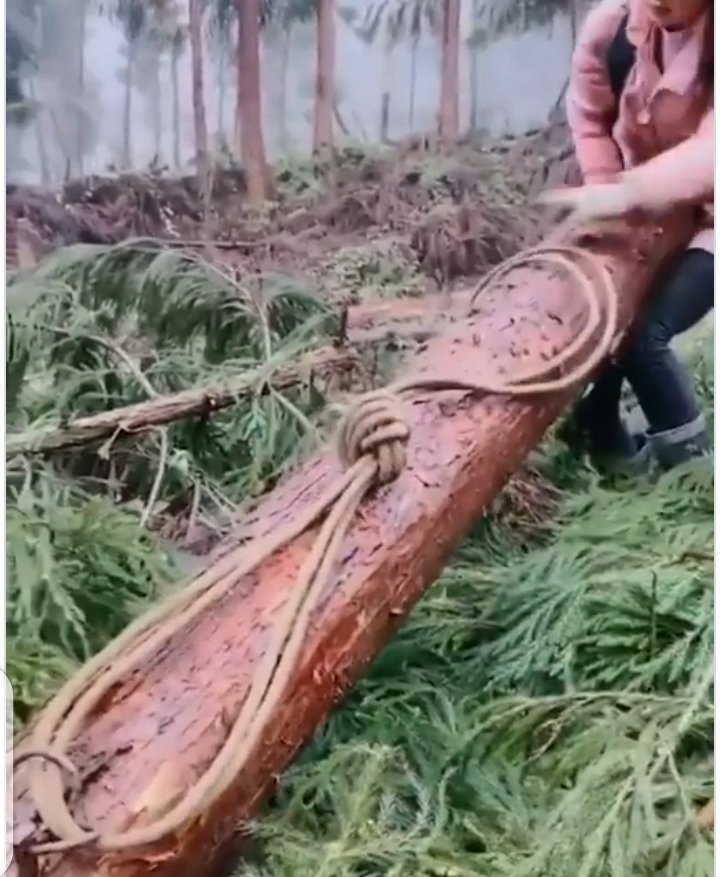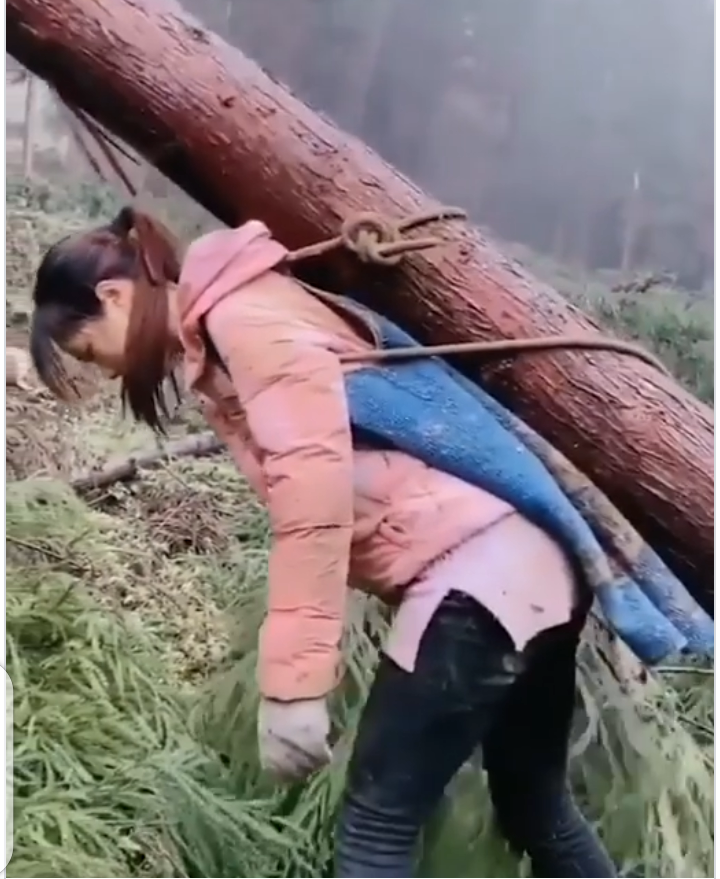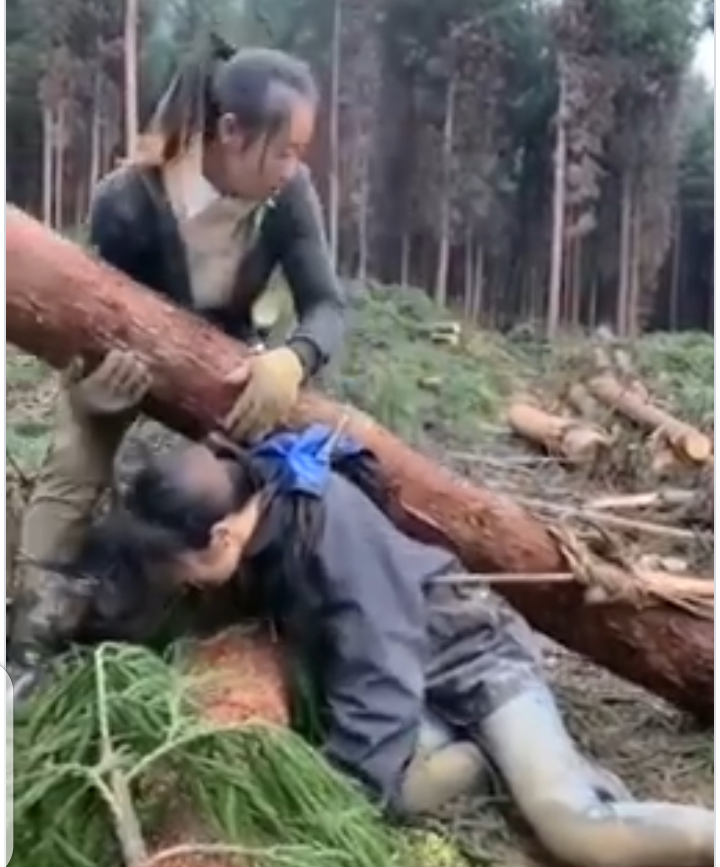 Many users from Facebook simply applauded her bravery and courage, saying that not many ladies will be able to do what she does. Some users on the other hand pity her for being in that condition.
Click here to watch the video.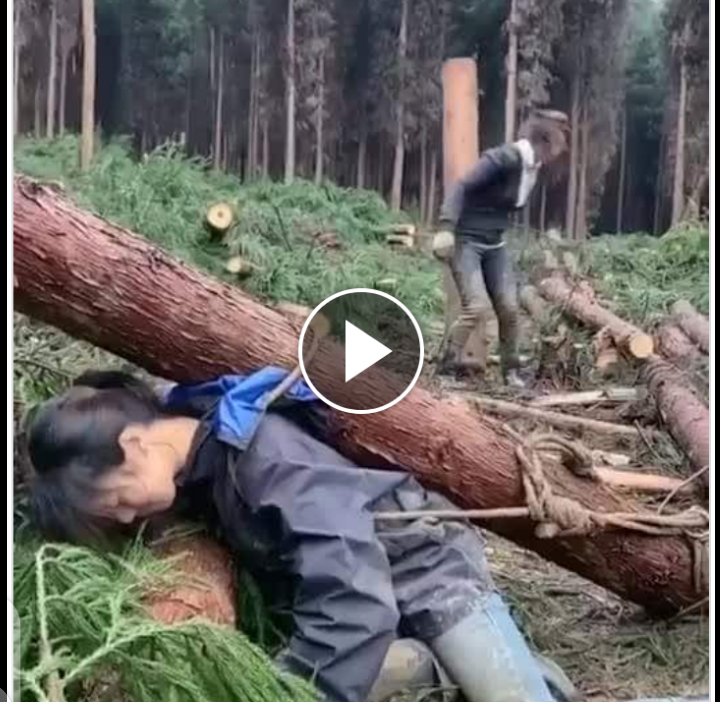 Take a look at a few comments to the video below.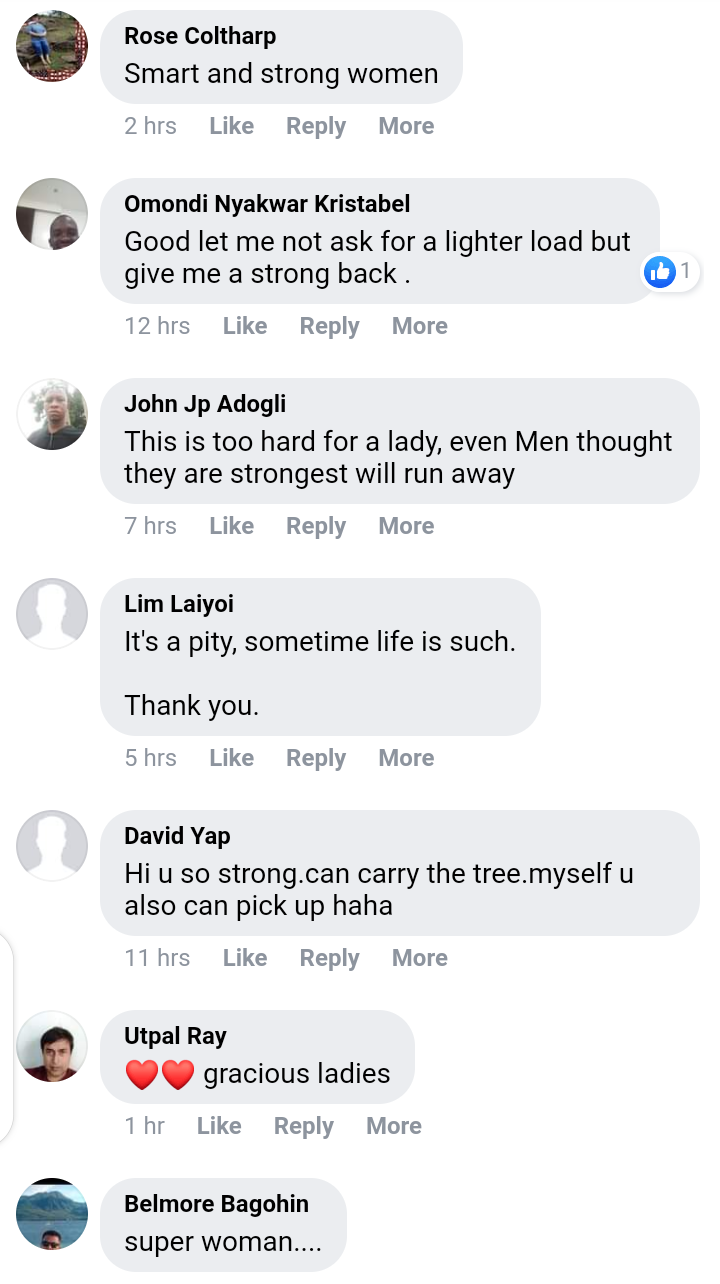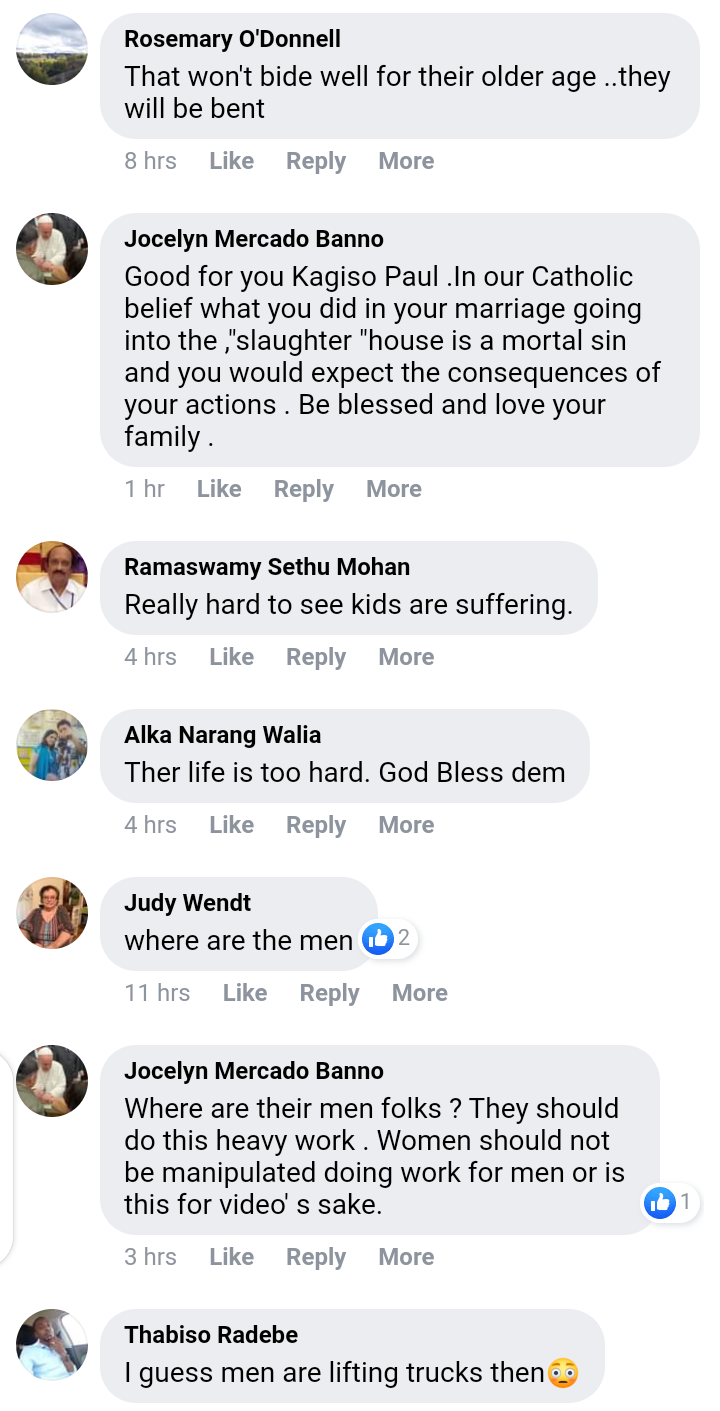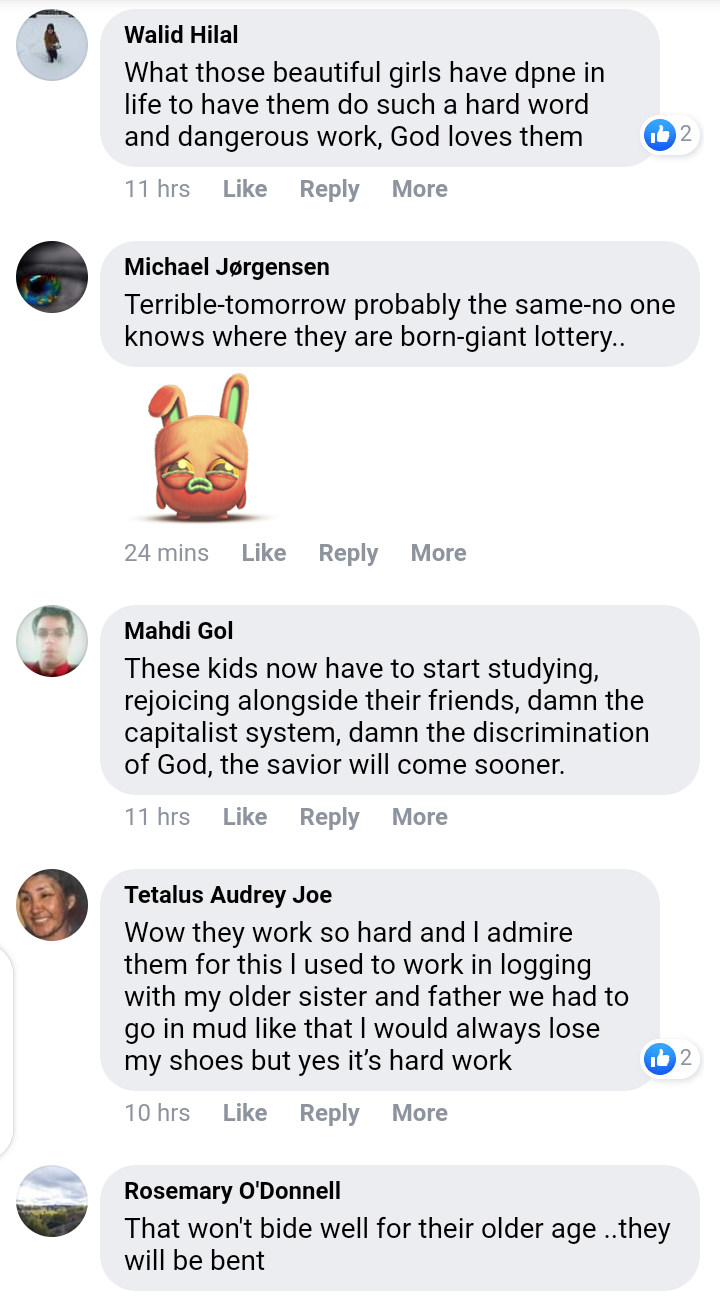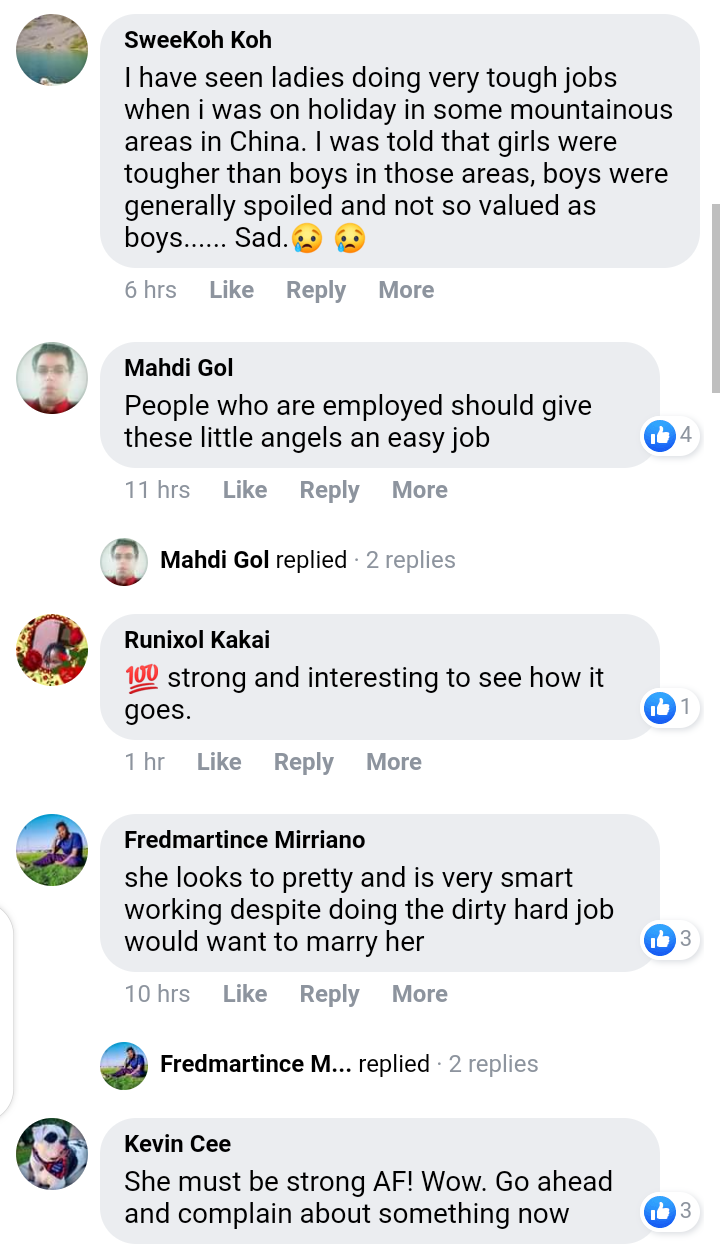 Question: how would you describe what you've been in this video?
Content created and supplied by: AKONIMI (via Opera News )