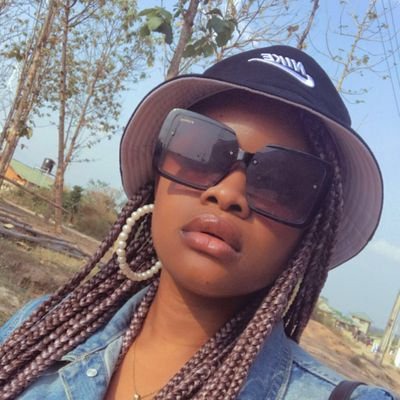 Pretty lady and twitter user has taken to her Handle to share an advice with her followers and other twitter users have especially the females on her time line.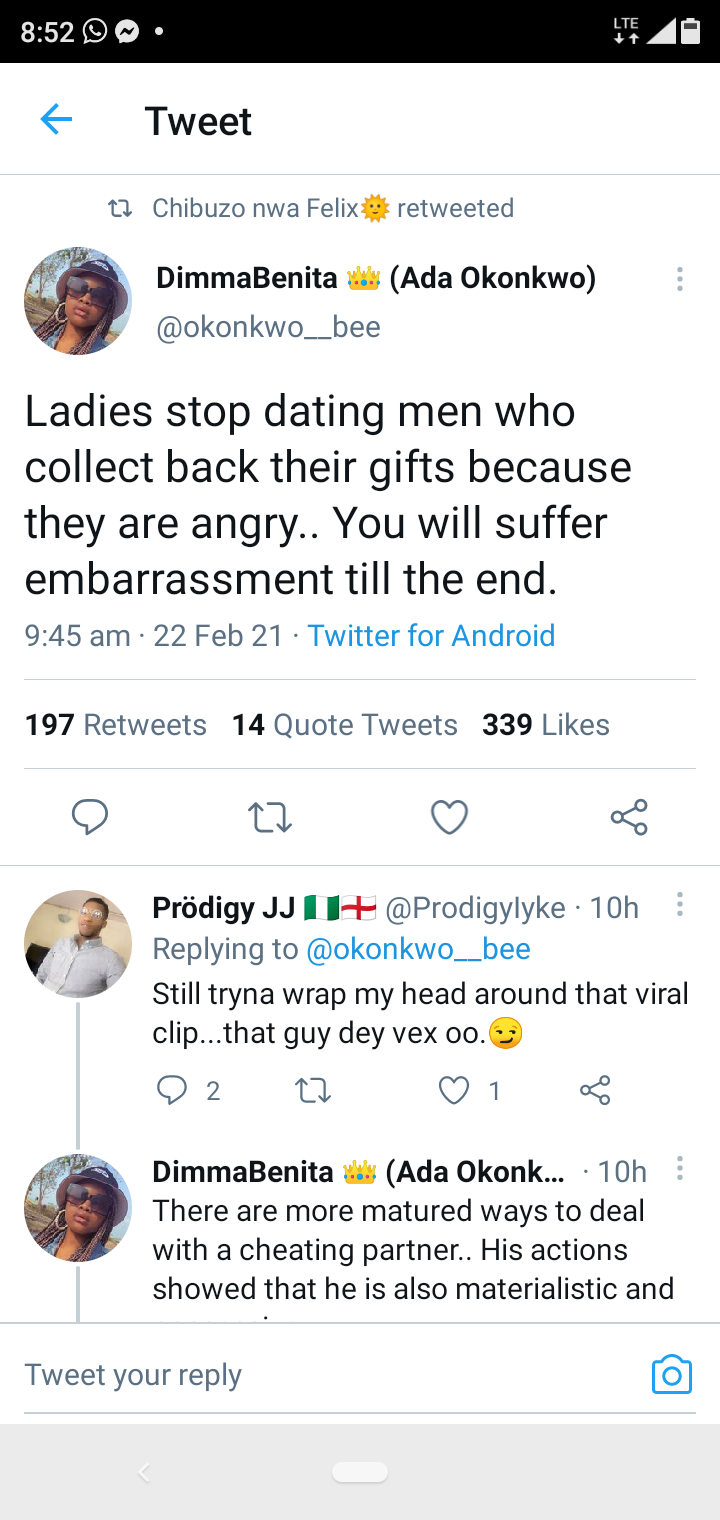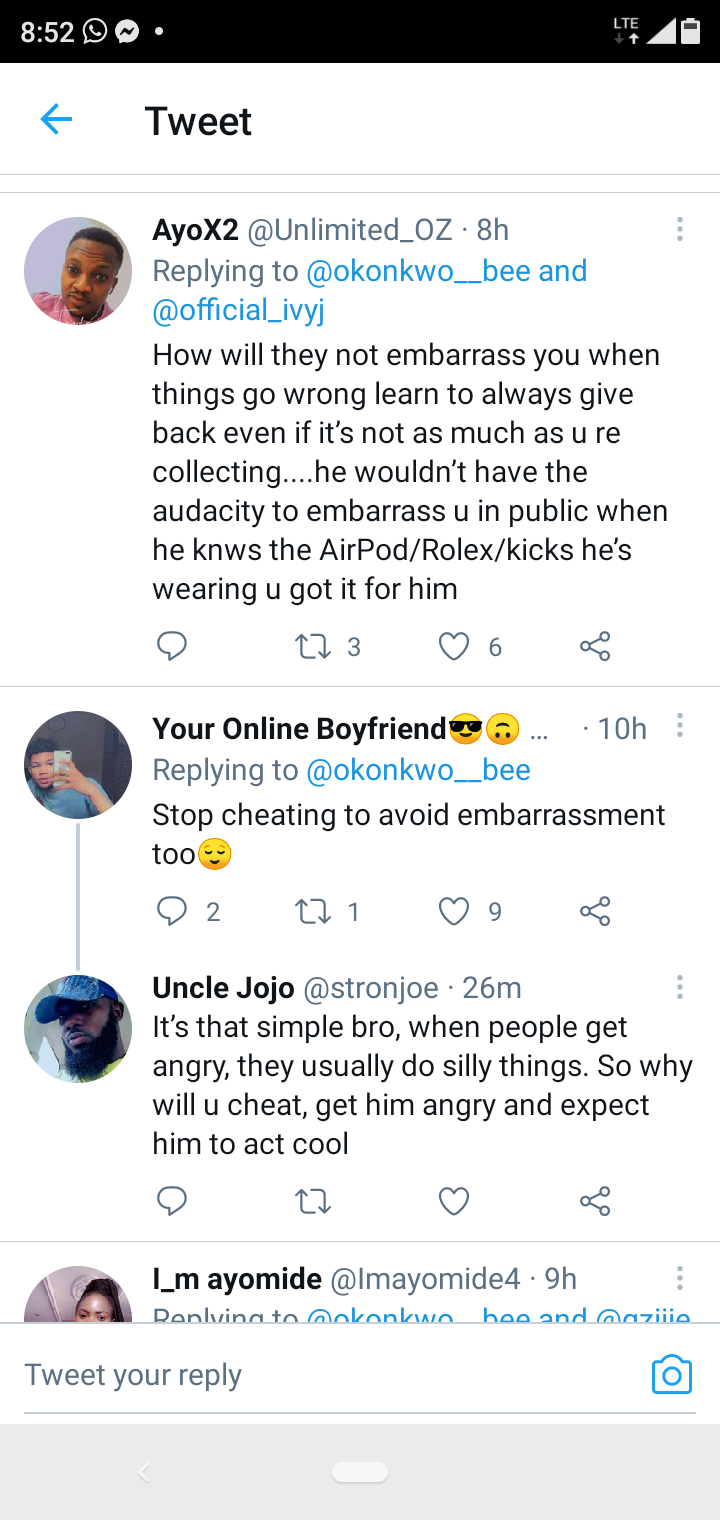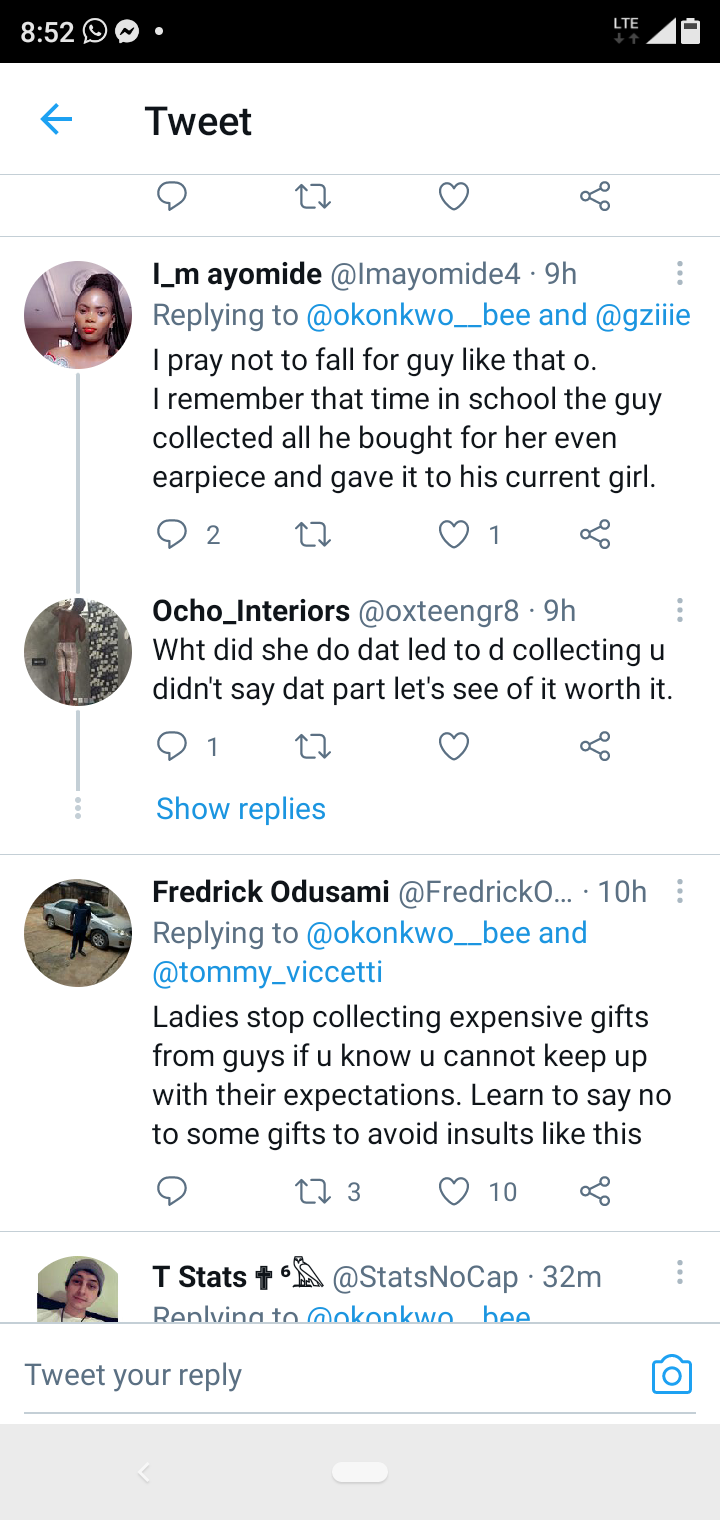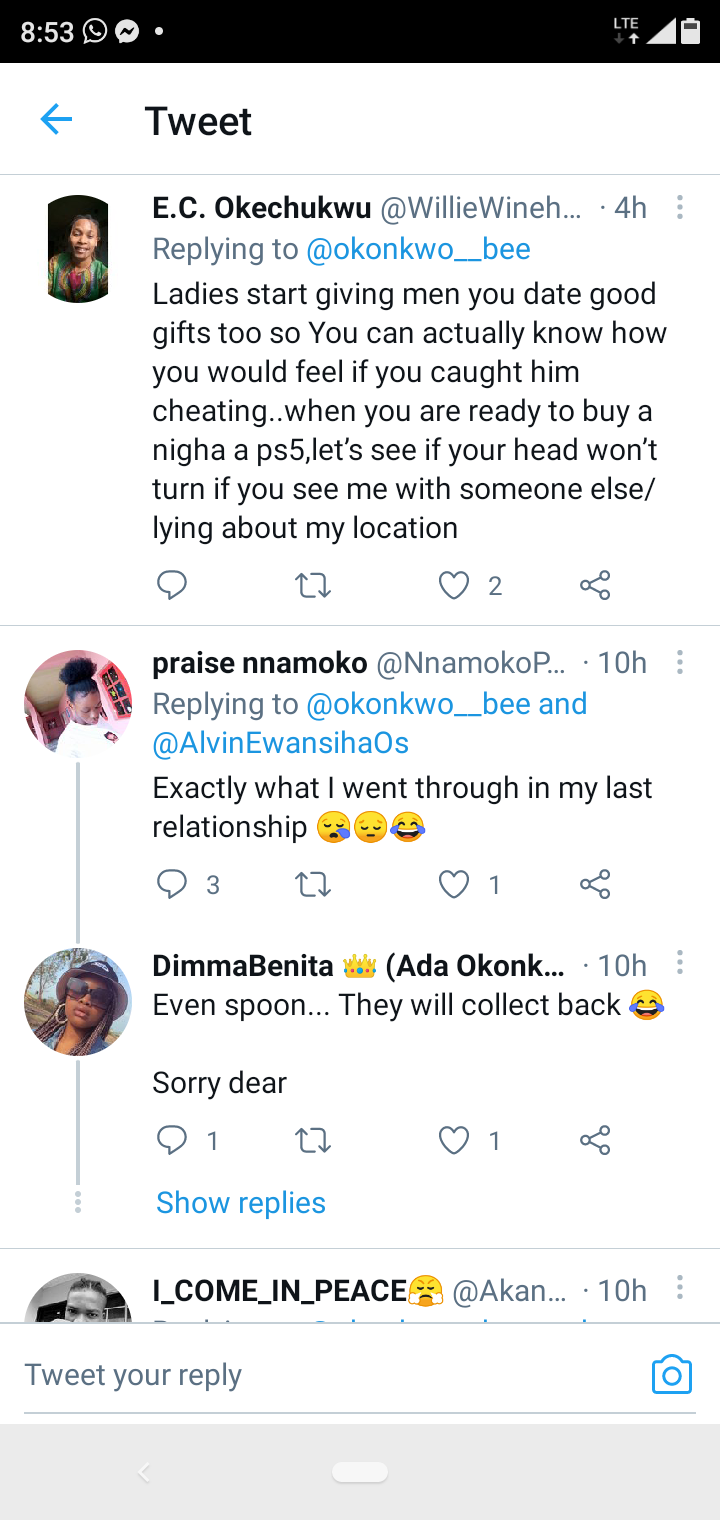 She has advised ladies to stop dating men who collect their gifts back whenever they are angry.
In her words "Ladies stop dating men who collect back their gifts because they are angry. You will suffer embarrassment till the end."
Several reactions have followed as followers and twitter users took to her page to react and pen down their own opinions relating to her submission.
Ayo reacted "How will they not embarrass you when things go wrong learn to always give back even if it's not as much as u re collecting. He wouldn't have the audacity to embarrass you in public when he knows the AirPod/Rolex/kicks he's wearing you got it for him"
Ayomide reacted "I pray not to fall for guy like that o. I remember that time in school the guy collected all he bought for her even earpiece and gave it to his current girl."
Odusami reacted "Ladies stop collecting expensive gifts from guys if u know u cannot keep up with their expectations. Learn to say no to some gifts to avoid insults like this"
Several reactions have been made. The lady has given her opinion relating to the matter.
Content created and supplied by: DrBOA (via Opera News )