It is good for partner to be truthful in their relationship. A relationship built with lies rarely last.
A lady on twitter whose handle is @Oluchi shared what has been happening to a man who came to Nigerian to got married.
According to her, the man came to Nigeria from abroad in the quest to got married to a Nigerian lady, but when he finally met one, he lied to her about his job. After they got married, they travelled back to the United States together.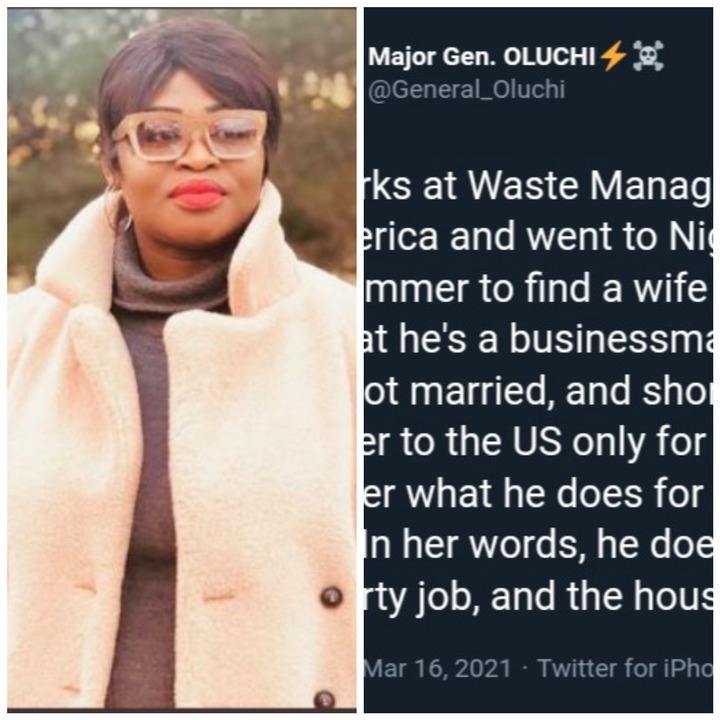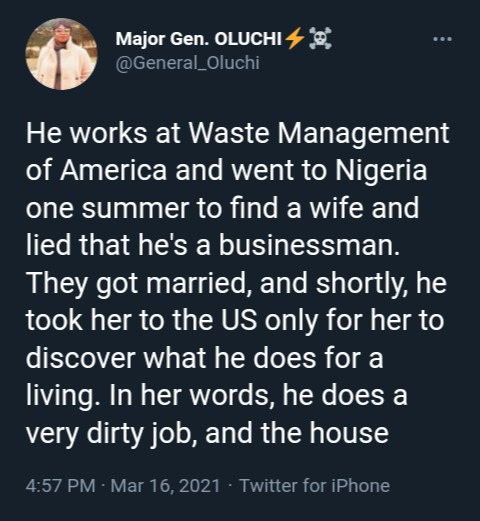 Oluchi said it was later that the wife found out that the man is working in a waste management company. She said the wife always complain that the man has an unpleasant odour, and would refuse to shower immediately he got back from work, and also would sleep immediately he got back from work after eating and without showering.. She said the lady has began to lose interest in the man because the smell always get in the way of everything.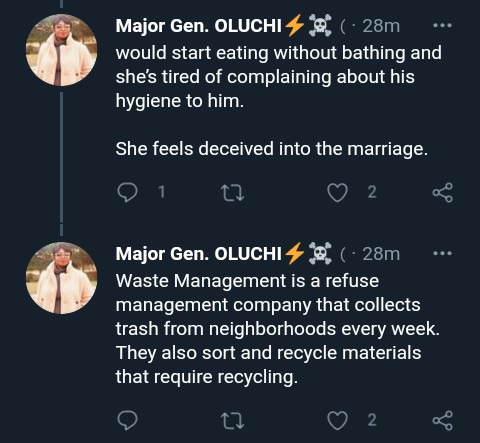 See People's Reactions: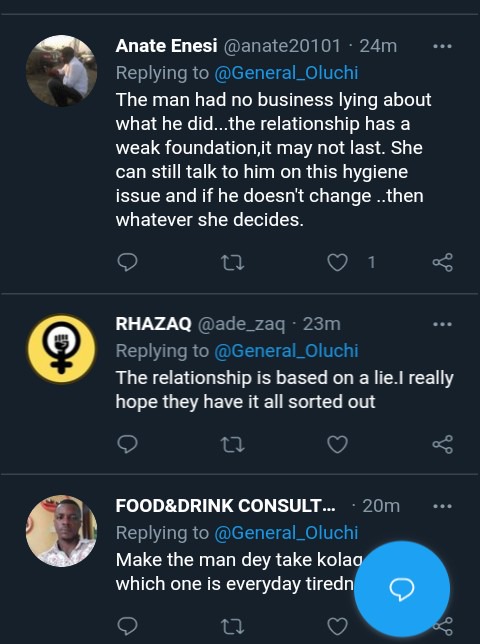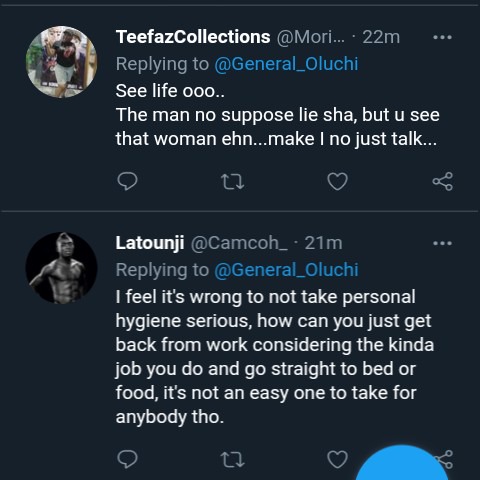 What Will You Do If You Are In The Lady's Shoes?
Leave A Comment On This Article, and Don't Forget To Share For Others To Contribute
Content created and supplied by: Ademinikan (via Opera News )