You can break out of cycles of aggravation and protectiveness that weakens your marriage. Try these suggestions, focusing on new one every week. You'll be stunned at how viably they can improve your relationship with your husband.
(Image is used for illustration)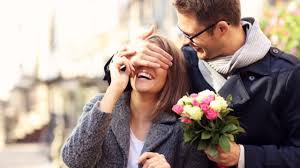 Image credit: Google
1. Avoid negative thoughts about him
Try not to compare your husband with another man. Instead, think 🤔 of what you like or appreciate about him. Make a rundown and add to it as often as possible.
2. Avoid criticizing him negatively in front of others
Try not to make derogatory comments about your life husband in front of other people, and don't allow others to reprimand your husband within your hearing. Instead, say something positive about your husband before others, particularly when your husband is present. It will reaffirm commitment and reinforce confidence.
3. Do something positive for your husband every day: a cup of hot tea 🍵 , a surprise note, assisting with a task that your husband normally handles alone. Be inventive—and don't keep track of what you do.
4. Do not set limits on the work you're willing to put resources into your marriage. Love is certifiably not a 50/50 proposition. You should abstain from measuring the "amount" you are contributing to your marriage.
5. Don't be a feminist
Do not equate yourself with your husband. Respect him as the head of the family 👪 no matter his age or financial status. Allow him to make final decisions but that doesn't mean you should guide or support him.
Content created and supplied by: Datingpen (via Opera News )