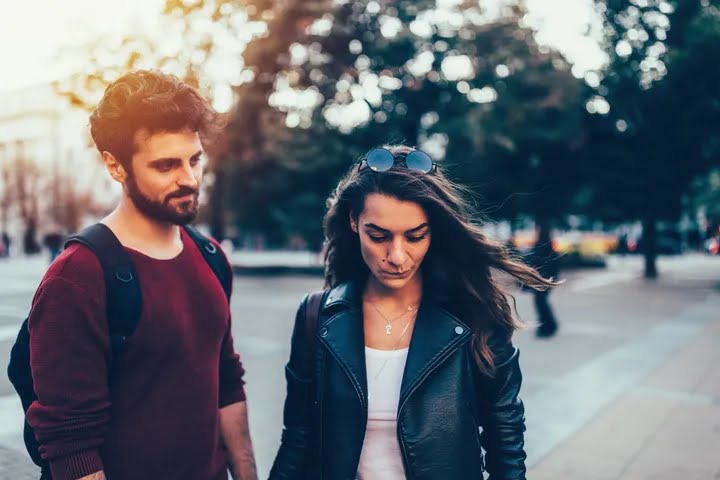 They say timing is everything. And "they" are right.
We live our lives striving to make perfect decisions. We are bombarded with information that tells us we are imperfect and that we must strive to attain success.
Modern dating is no walk in the park, but sometimes, we set ourselves up for failure. Consider yourself the annoying little pebble in your shoe that's making the walk all the more unbearable.
These are five reasons why you attract the wrong person


1. You're portraying yourself on dating apps (and possibly, in person) as someone you're not.
If you're an introvert who'd rather watch true crime docs on a Friday night than head out to a bar, say that on your dating profile. Stay true to yourself while looking for a partner; don't pretend to be someone you're not or put yourself in situations you wouldn't normally sign up for.
"When you do this, you'll find yourself around people who just don't jive with you," Anderson said. "There may be a deeper reason behind this, too. So ask yourself, why are you trying to fit in with a certain crowd? Why are you trying to attract a certain type of partner? As you explore these answers, you'll find that you're discovering yourself and attracting people more like you who you actually like."
2. You build a fantasy about the other person before you even meet up.
If you're an over thinker or just a head-in-the-clouds romantic, schedule that date as soon as possible. Why? You don't want to use that idle time to build up a fantasy of the person based on what limited knowledge you have about them. (Oh, he has fishing and hiking photos, just like 75 percent of the men on Bumble in your area? Your dad's going to love him.)
Getting trapped in your thoughts could set you up for heartbreak once you realize what the person is really like.
"Don't fall in love with the fantasy you have in your head about the person," he told HuffPost. "Attracting the right partner requires intention as well as dedicating time to get to know the real person, not who you made up in your mind."
3. You're telling yourself that you're unworthy of love, or even just a first date.