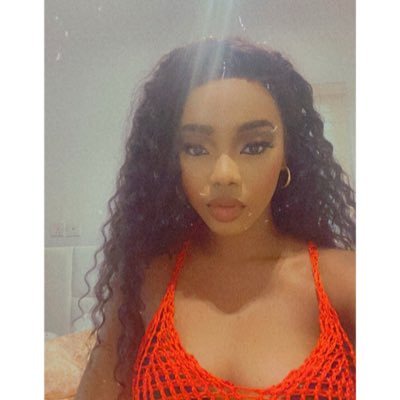 A lady and twitter user has taken to her handle to narrate what transpired between her and the husband when she asked her husband for money to start a new business.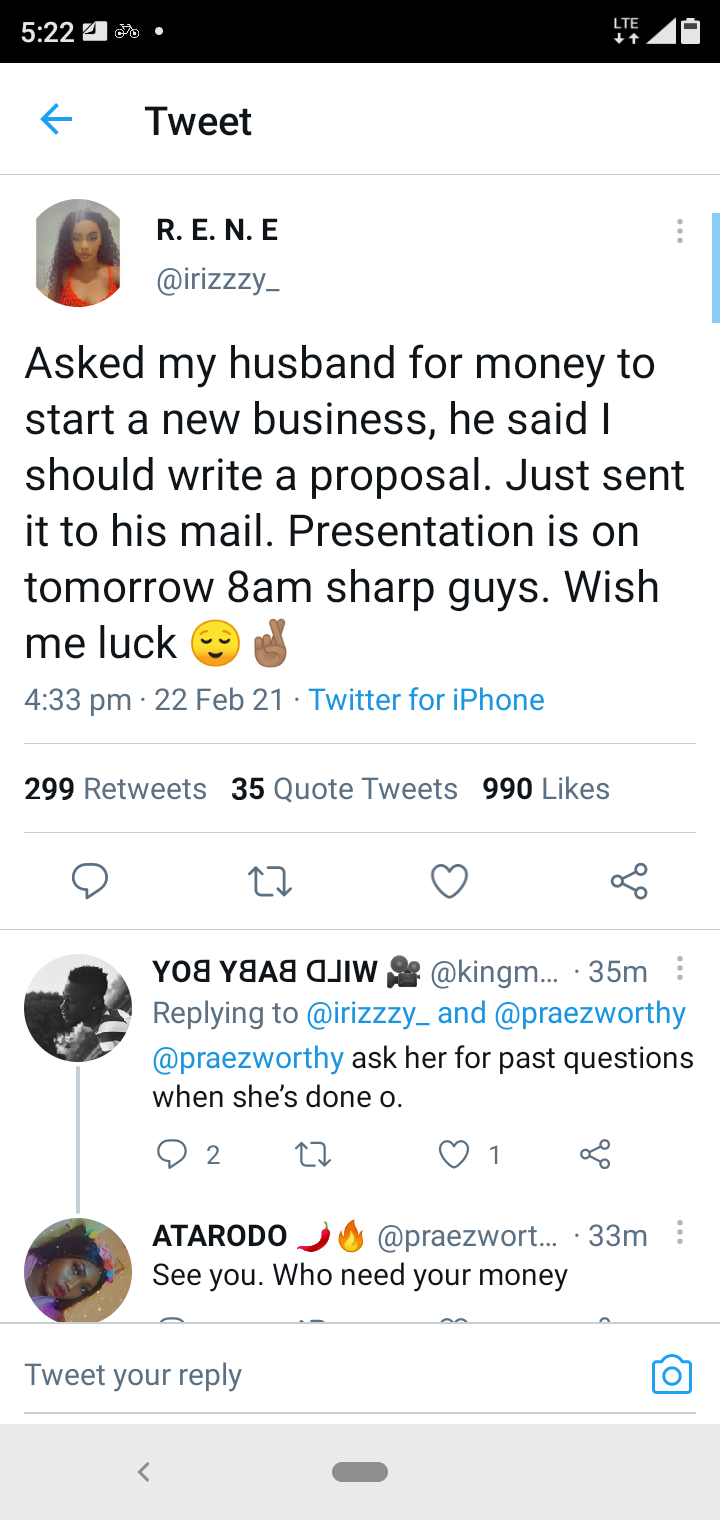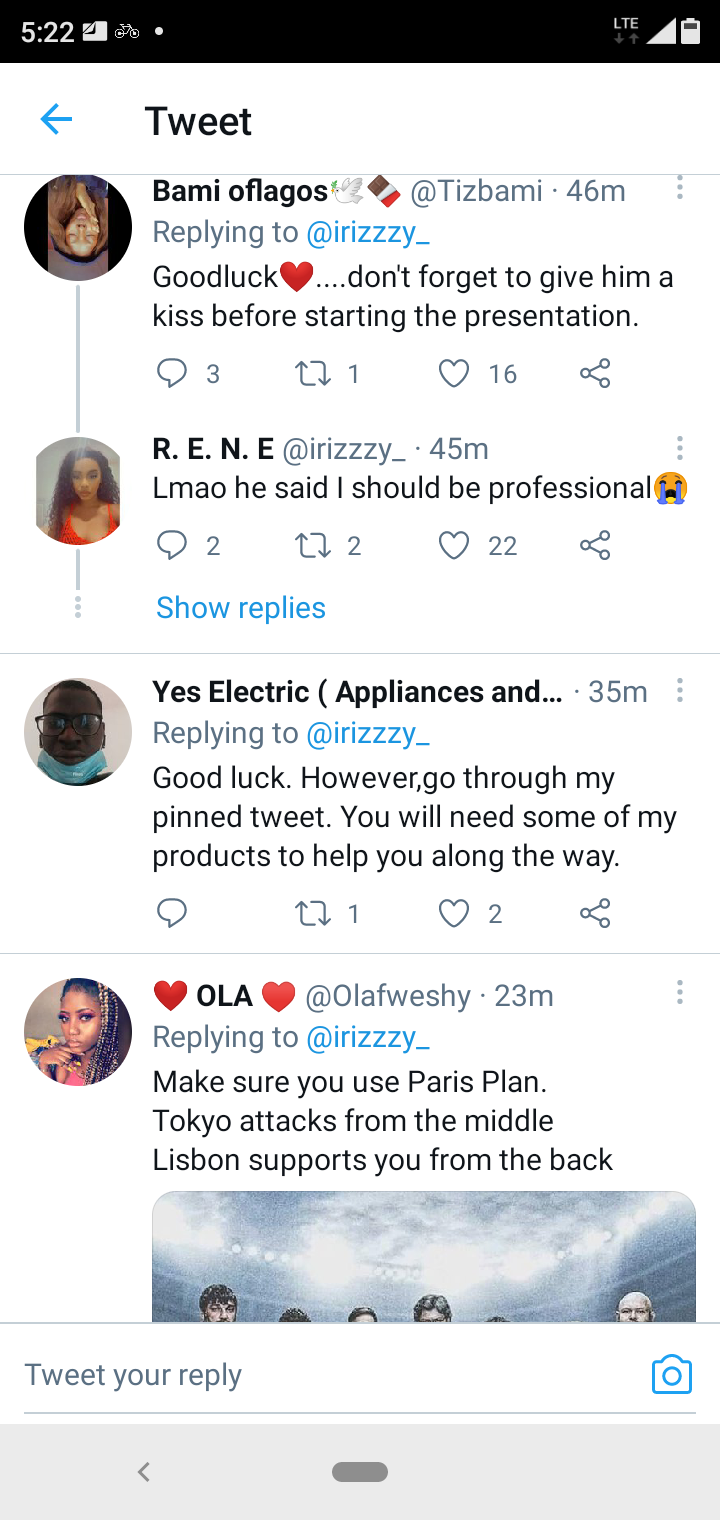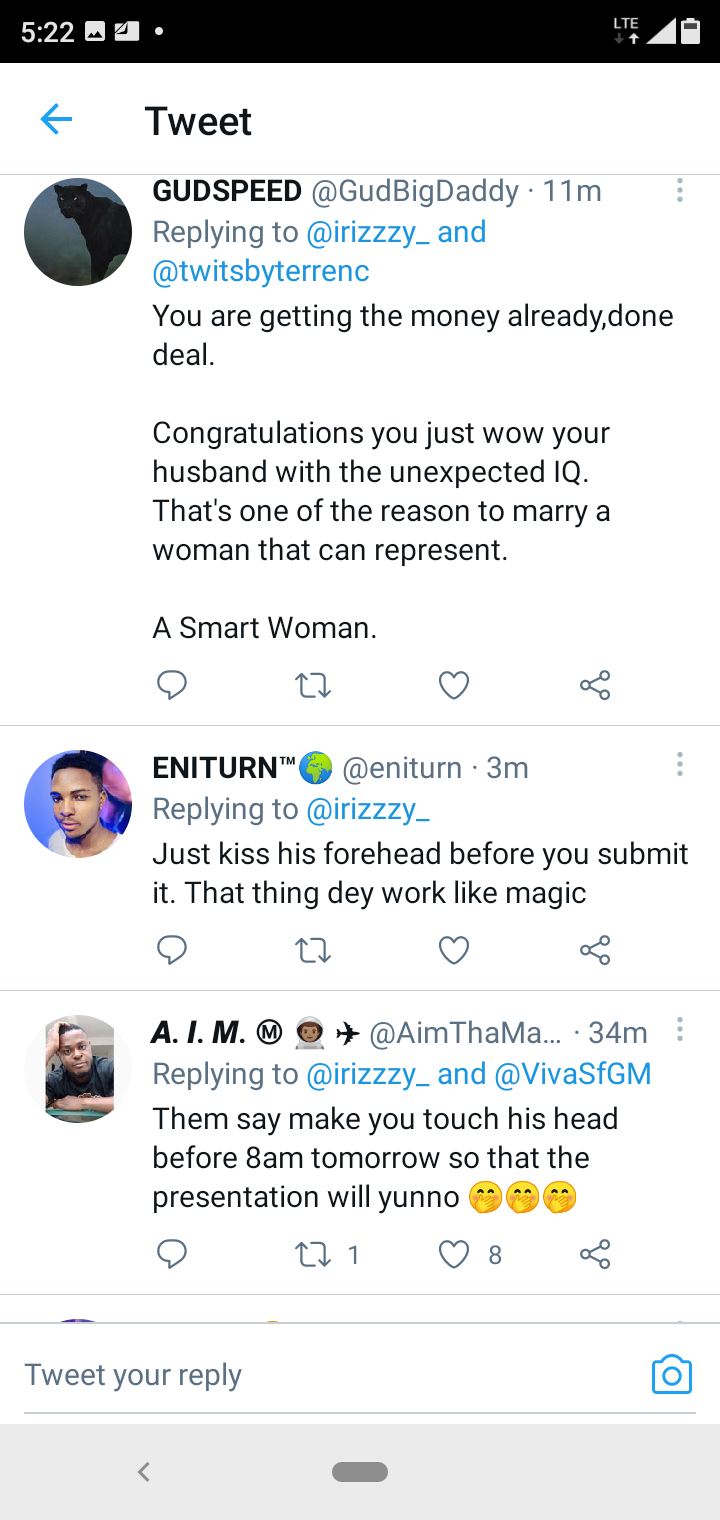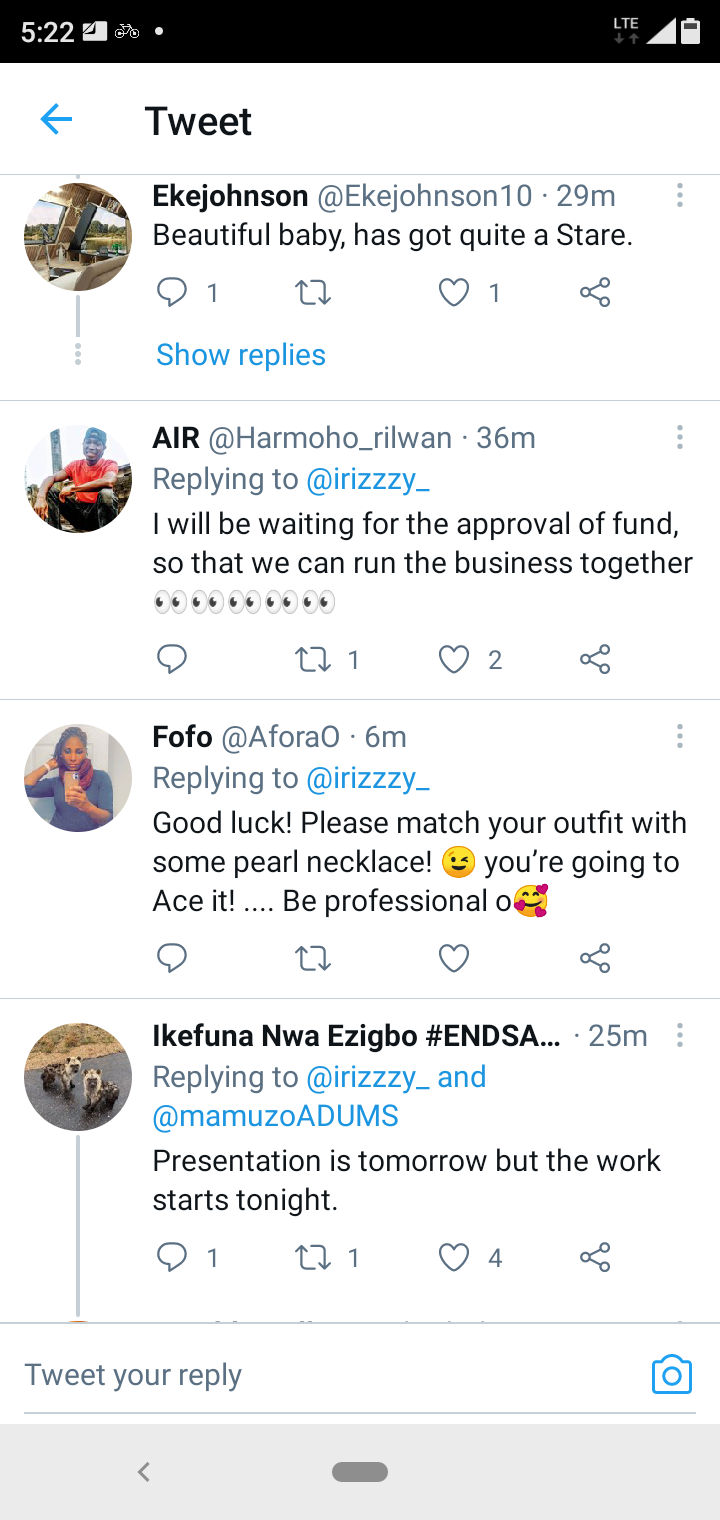 The lady's tweet has since been greeted with several reactions just within the few minutes she tweeted it.
In her words "Asked my husband for money to start a new business, he said I should write a proposal. Just sent it to his mail. Presentation is on tomorrow 8am sharp guys. Wish me luck 😌🤞🏽"
The husband has even asked to defend the proposal and it has been fixed for tomorrow.
@Onospeak reacted "Good luck. However,go through my pinned tweet. You will need some of my products to help you along the way."
Gudspeed reacted "You are getting the money already,done deal.
Congratulations you just wow your husband with the unexpected IQ.
That's one of the reason to marry a woman that can represent. A Smart Woman."
Uluwafemi reacted "I like your husband😎😎.
Just know that your business money is available he just wants you to WOW him with your beautiful idea...😉😉
Wishing you all the best in your presentation and be professional.🙏🙏
Please update us tomorrow. 👍👍"
Several other Reactions from twitter users have been recorded as you can see from the screenshots.
Content created and supplied by: DrBOA (via Opera News )