There is a saying that "friend in need is a friend indeed" which means that the person that support you when you are in need of help is genuinely your friend rather those that come to your life when you already make it, be careful of those people because if mistakenly you are broke; you will never see them again. But which types of friend are will going to call this, you support him/her, but later repay you with evil.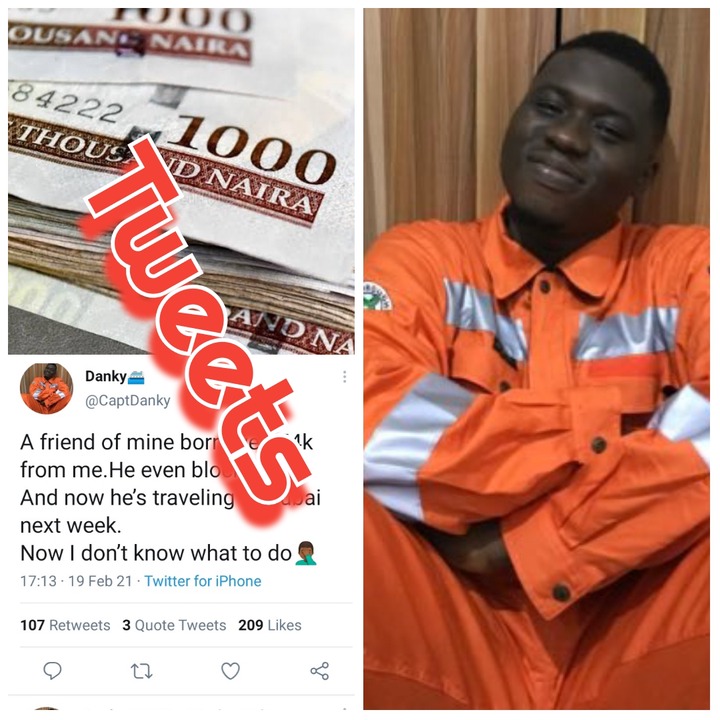 A guy known as @captDanky on twitter tweeted about how he lent one of his friends money and how he later revealed his true colour when it is time to pay him.
According to him, after his friend borrowed #54k from him possibly when it is time to pay and the owner was bothering him; he decided to block him in order not to reach him again. The shocking part is that he is about to fly to Dubai by next week without settling the money he owned the guy.
Tweets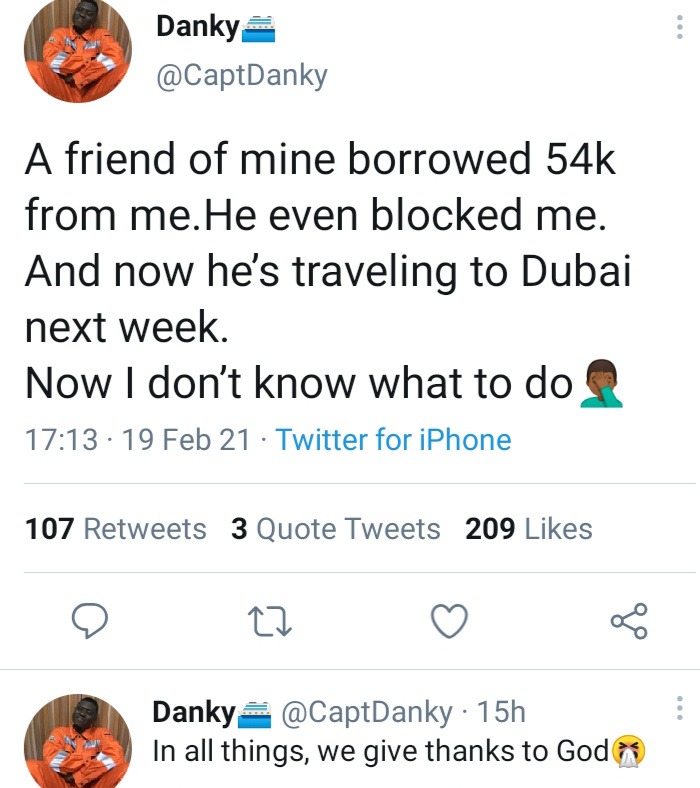 Can't you see some people are evils, @instablog9ja already retweeted it and trust Nigerians they would have to contribute in the issue, and also advise him of what he should in order for his money not to go like that.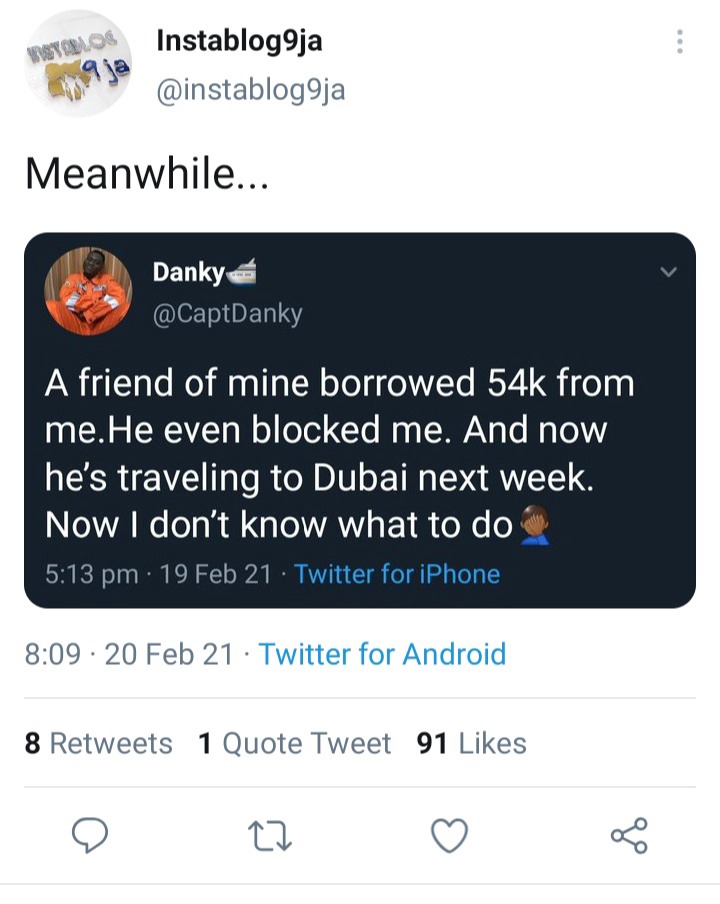 I just want to make clarification in terms of giving people money, if you are the owner or giver and wanted to lend somebody money. Try to ask them do you want me to give you this money or you want to borrow it. And even if possible the money is huge amount of money try and record the conversation as a tangible proof in case of legal steps.
I know many of us have a story to share concerning giving people money and later behave otherwise, give the guy an advise and also tell us in order to learn.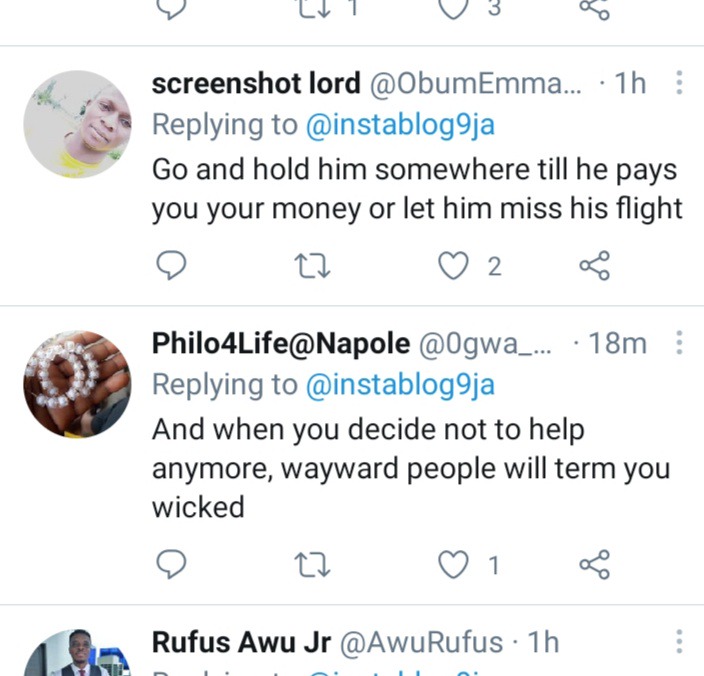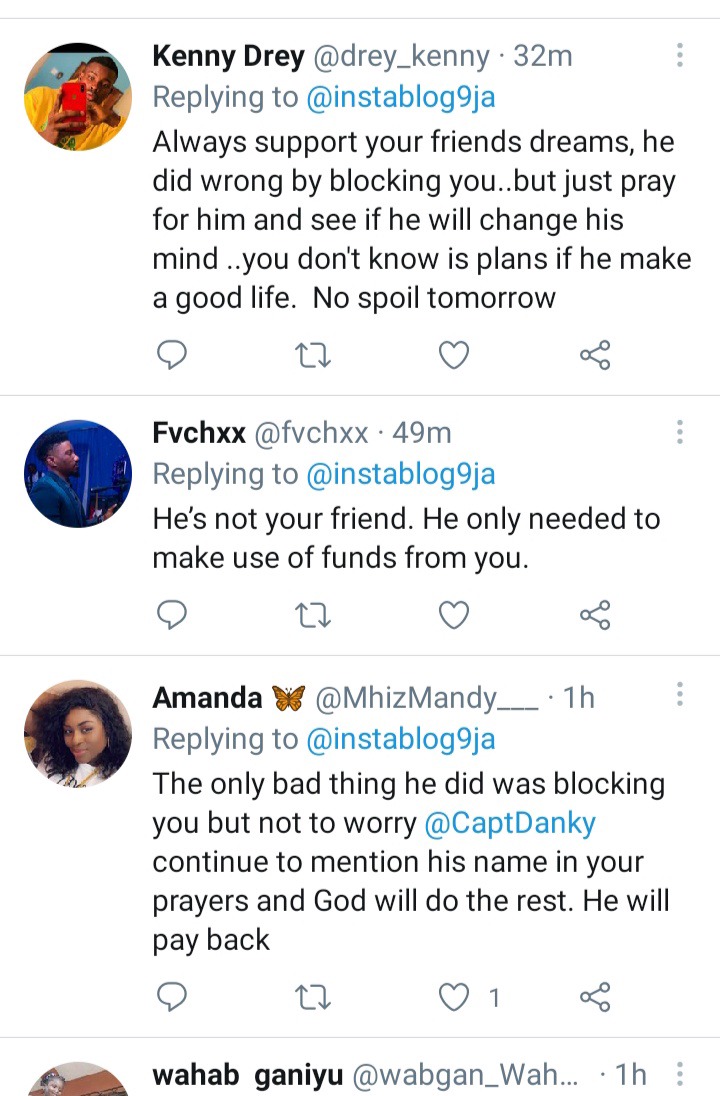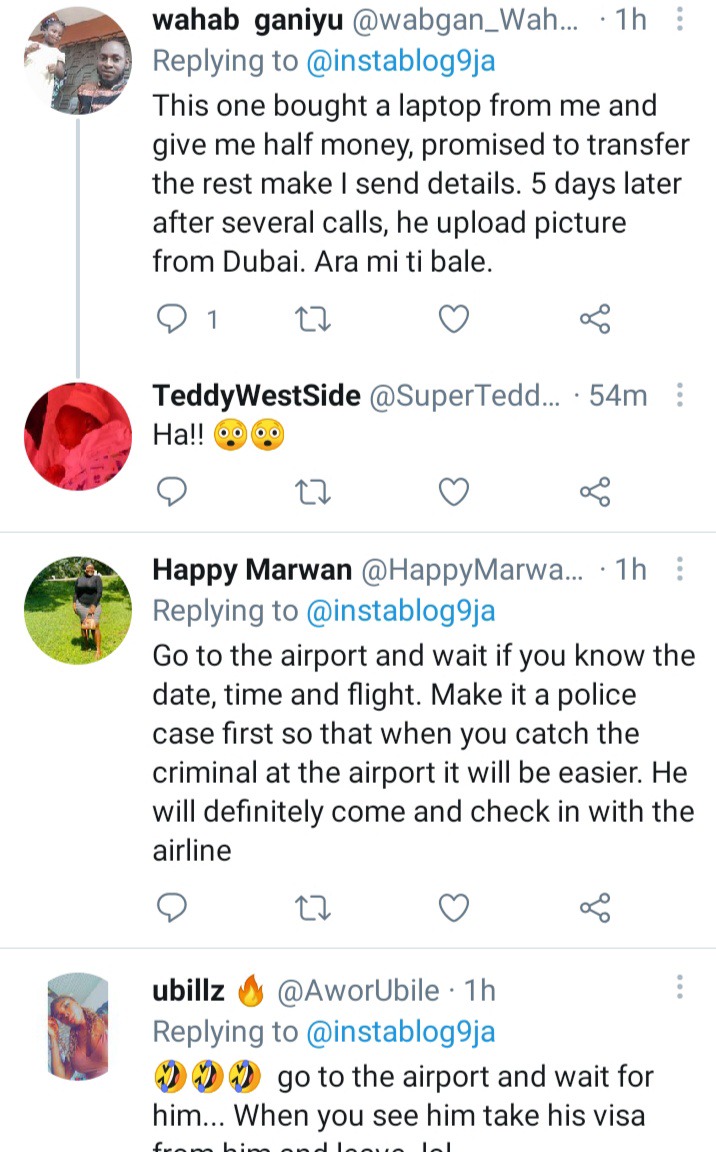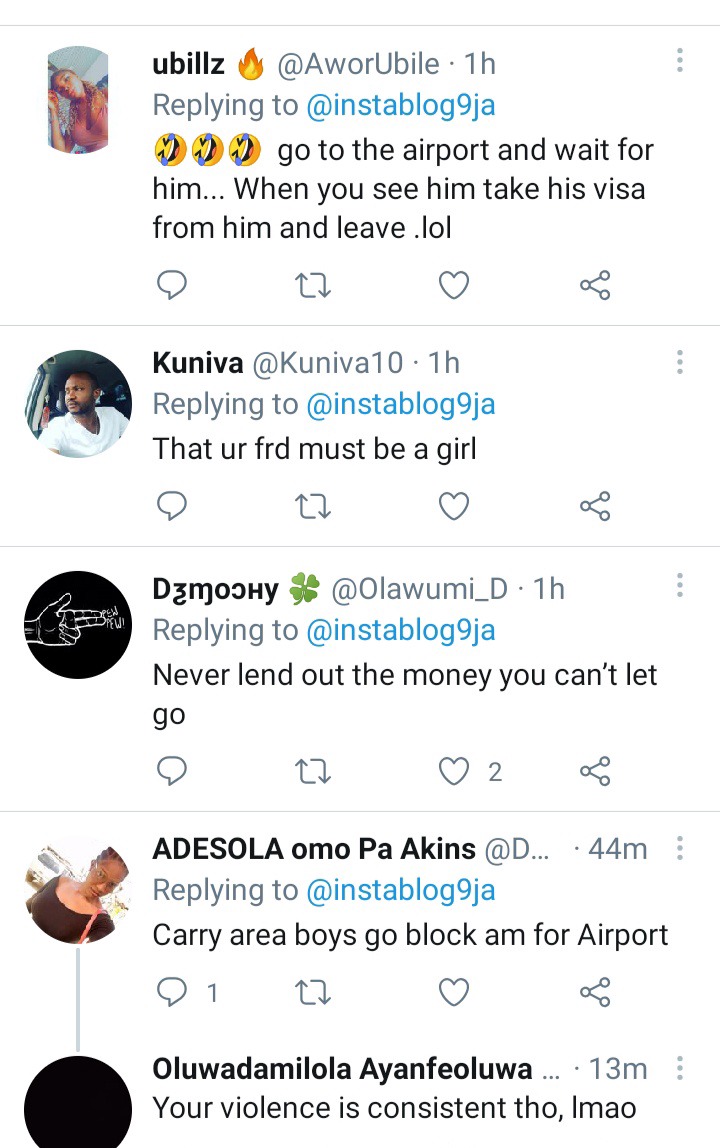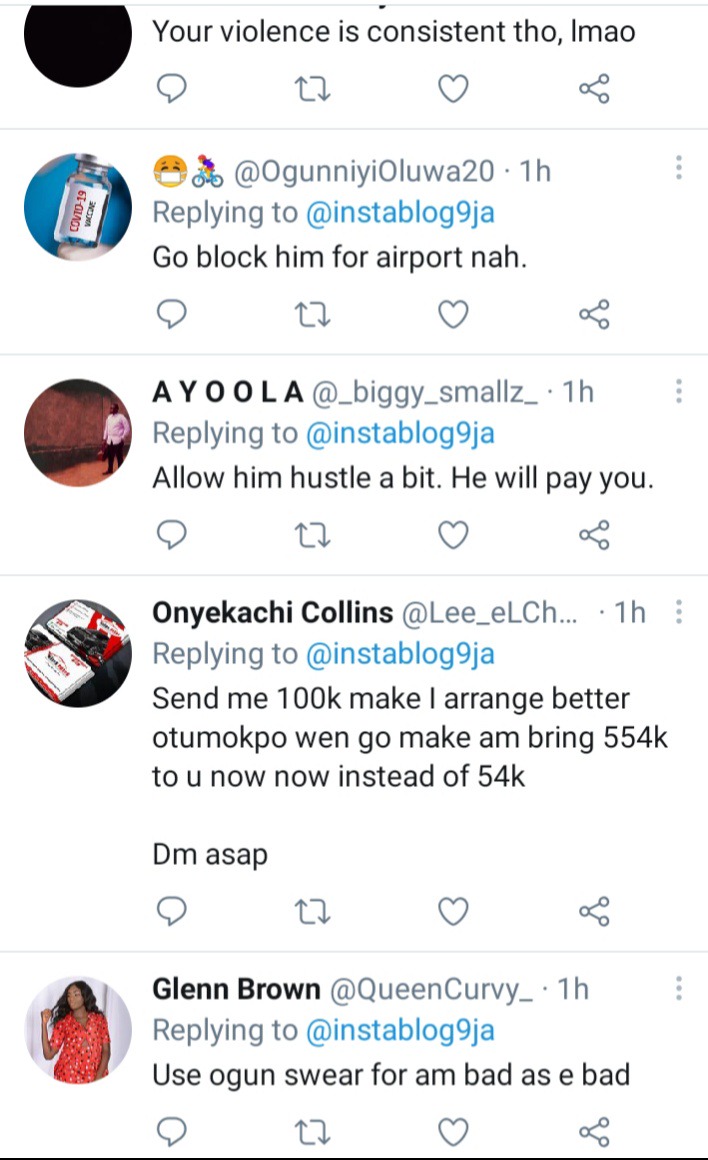 Source:https://twitter.com/instablog9ja/status/1363023053450579969?s=19
Content created and supplied by: Ameboibadanblog (via Opera News )