Can two wrongs make a right? That is one of the tips we must know about this gist, just for us to know how to respond to it.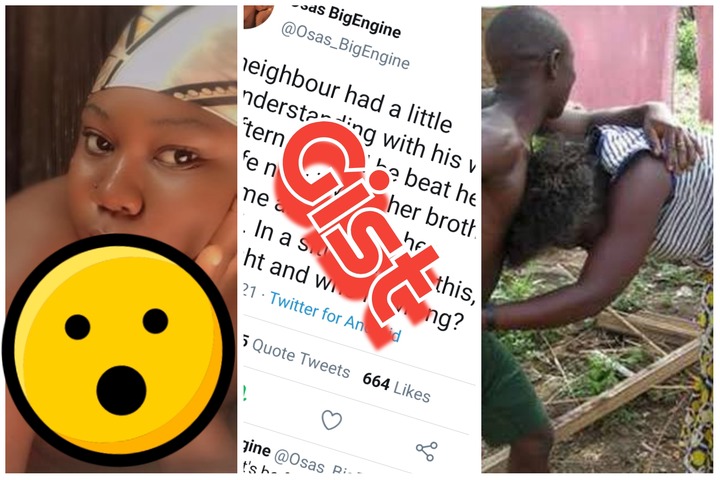 3rd picture is for illustration
A yoruba proverb says "We haven't seen this before is just a way to make the victim scared, for there is nothing new under the heaven". A lady explained what a housewife did to her husband after the two of them had a disagreement and the wife was beaten by the husband in the middle of it.
Unfortunately, the wife summoned her brothers, most likely the older and younger brother, to their home in retaliation for what her husband had done to their sister, and while there, the husband was beaten by those brothers (in law).
Tweets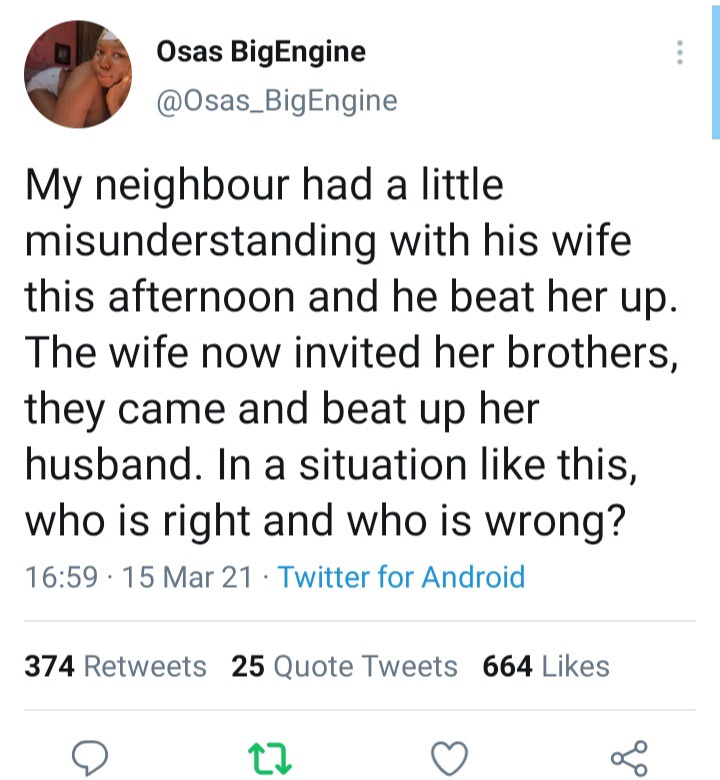 Can you see why I asked, "Can two wrongs make a right?" Because the husband already made mistake as a man by beating your wife. Instead of trying to prove your point as the family's boss, there are many other things and easier ways to settle tension in the home.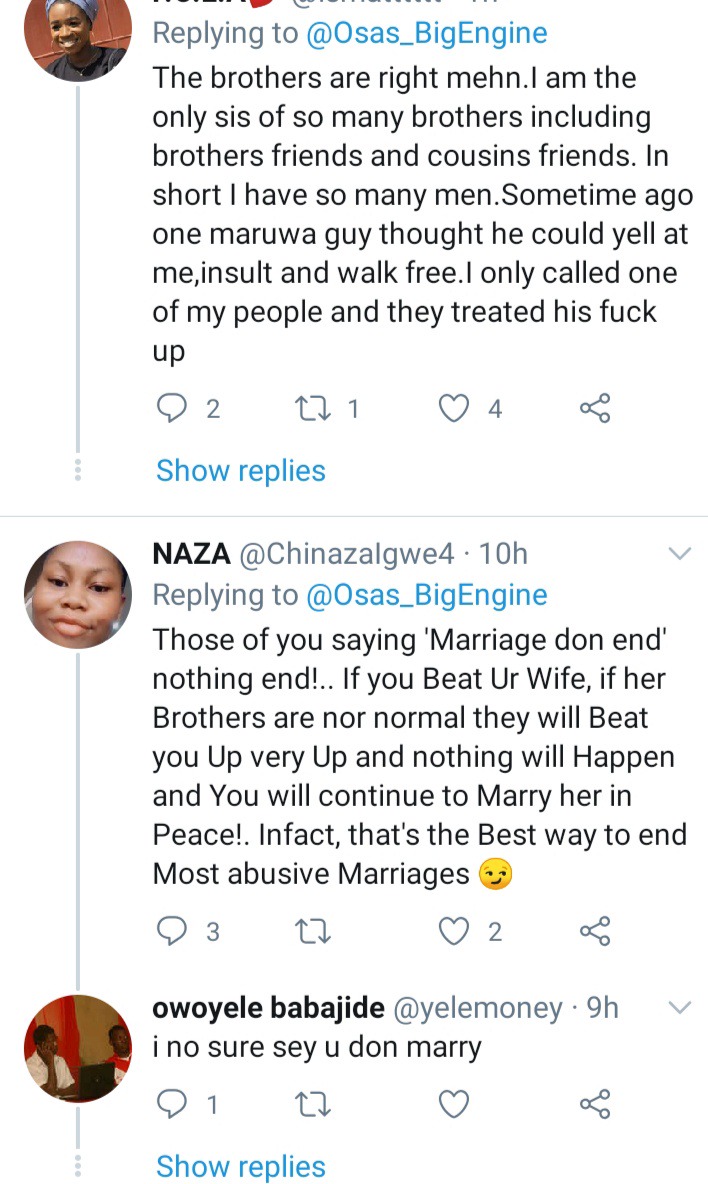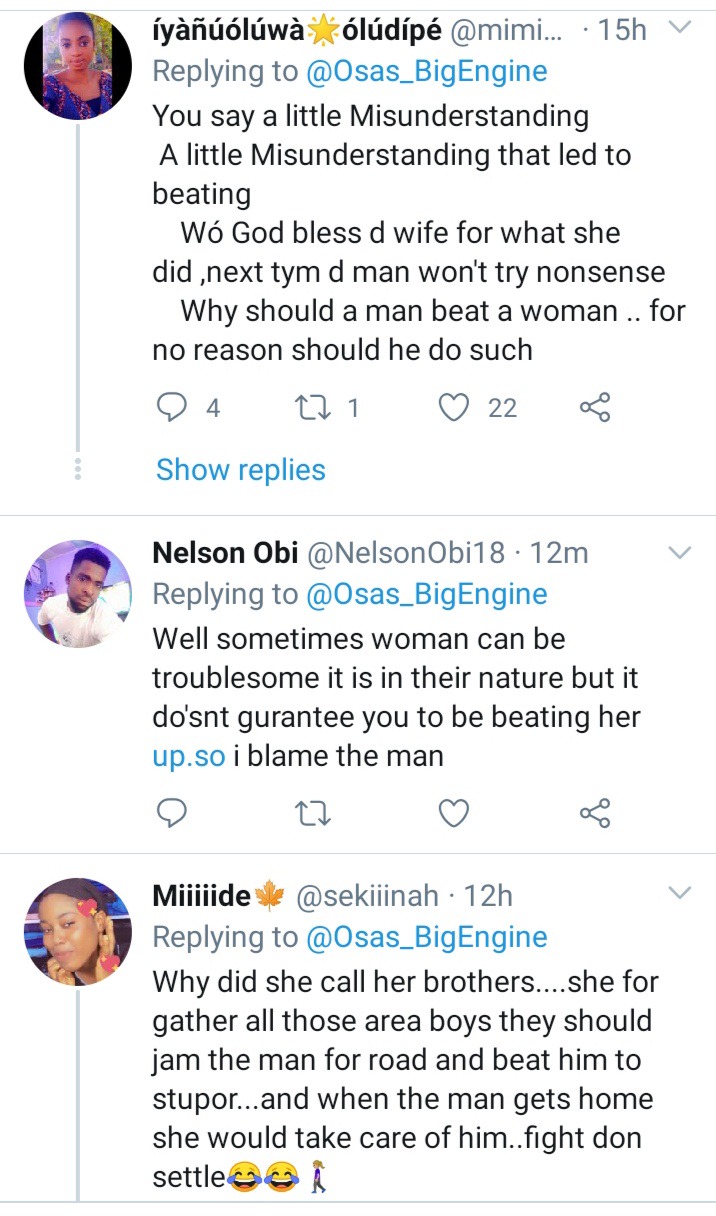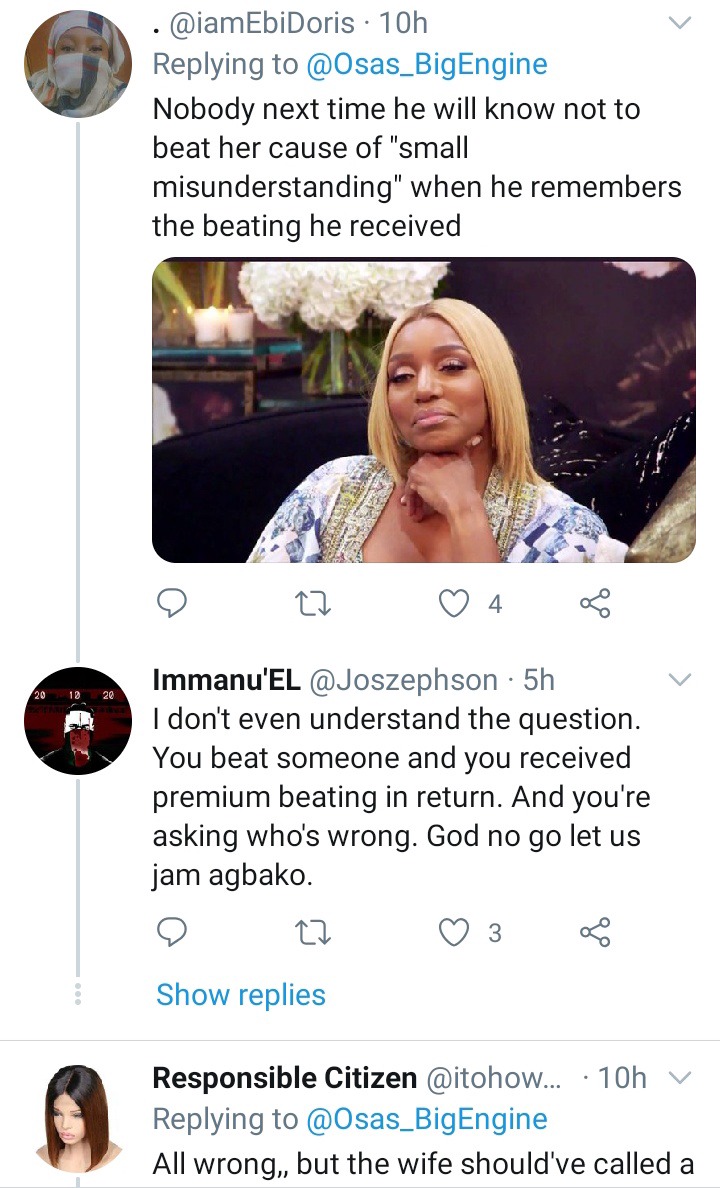 The second error here is the wife's request that her brothers to hit her husband because he beats her; this is completely incorrect!! Two people are joined together, not three or four. Solve your problem with a godly counselor or people of God who will make him afraid to touch you, let alone raise his hands to beat you.
And lastly if we see any wife experiencing this, don't ever keep it inside or handle it the way this woman did. Do the needful thing to rescue your marriage from being crashing and also meet with specialist in terms of this marriage issue. Also not to put God aside, pray to him to interval.
Source:https://twitter.com/instablog9ja/status/1371581316488118274?s=19
Content created and supplied by: Ameboibadanblog (via Opera News )