In his book: "The Christian Home", P D Wilmett has this quotation in the introduction page:
"The highest happiness on earth is in marriage. Every man who is happy married is a successful man even if he has failed in everything else. And every man whose marriage is a failure is not a successful man even if he has succeeded in everything else" William Lyon Phelps.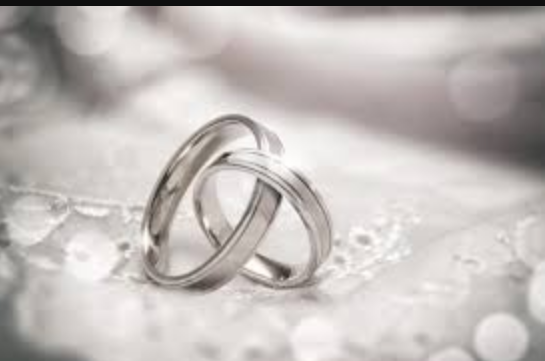 You may or may not agree with Phelps. But the fact remains that marriage is central to man's life, living and happiness. Marriage is the foundation of the society. Therefore, "as goes the marriage, goes the society". A marriage counselor has said: "Almost nothing is better in human life than a good marriage, and certainly few things are more than a good marriage, and certainly few things are worse than a bad one. Marriage is one of the three fundamental institutions in the society- the home, the church and the civil government. All three are ordained by God. And the oldest is The Home. Many today would like to criticize and repudiate the Biblical Marriage Pattern as "old fashioned or "old school" But any honest heart would agree that a lot depends on marriage in a mans life- happiness, fulfillment, economic progress, health and eternity- are all affected by: [1] Our choice of marriage partner, and [2] Our choice of marriage pattern- worldly or divine? No one can overemphasize the value, necessity and relevance of Godly marriage in the well being of the individual and the society.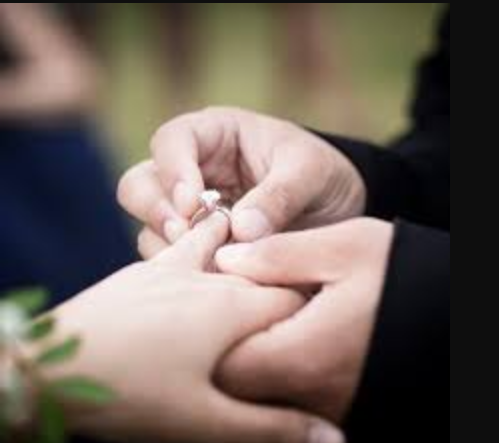 What Marriage Is Not:
In the Nigerian society, we see many people handling marriage with levity. Therefore we should not be surprised to see the many unhappy consequences that attend carelessness in the marriage institution. The beginning of this levity in marriage matters is in our concept or definition of 'marriage'. 'who Is a wife, or husband?' in the Nigerian cultural society, but especially in Yoruba land, the term husband' or 'wife' can be so watered -down or generalized that it includes and may refer to: a brother's wife, a stepson, girlfriend or boyfriend, concubine, bedmate or lover. Thus when someone calls another 'my wife' or 'my husband', in our culture, we all know that it may not bear any relationship with the husband/wife relationship taught in the Bible. Therefore, from Biblical viewpoint, marriage is not:
a) Living Together, or cohabitation: if a young man goes to the city, finds a job and own a good accommodation; if his girlfriend or lover moves in to live with him, they are not married! If they have not met Biblical/cultural conditions, the neighbours may refer to them as 'husband and wife', but in God's eyes they are not married. This is a common trap for young people who are away from home. In due course, babies begin to be born, and you hear of going home to regularize our marriage. There is no honour [Hebrews 13.4] in such relationship, and God cannot be pleased with such person's.
b) Boyfriends, Girlfriends are not married: When two young people meet in a relationship, friendship may result, and love in due course. [The concept of 'falling in love', and at first sight' is questionable ] it is expected that a period of courtship follows friendship and love. But before Biblical and customary rites and conditions are met, and vows are exchanged, that is not yet marriage. And it is wrong for such two to live as husband and wife.
c) Proposals and Betrothals do not constitute Marriage; In years past, young maidens were betrothed to young men by their parents. In modern society, young people meet, study, like and love each other and exchange marriage proposals. Even though these procedures are not wrong in themselves, yet they do not constitute marriage
d) Sex and Pregnancy do not automatically make a couple a 'husband and wife. When there is an illicit sexual union, pregnancy may result, leading to the birth of an illegitimate child". Just having a child by a woman does not make her your wife. And the "father of my child" is not automatically your husband. All in such relationships need to repent!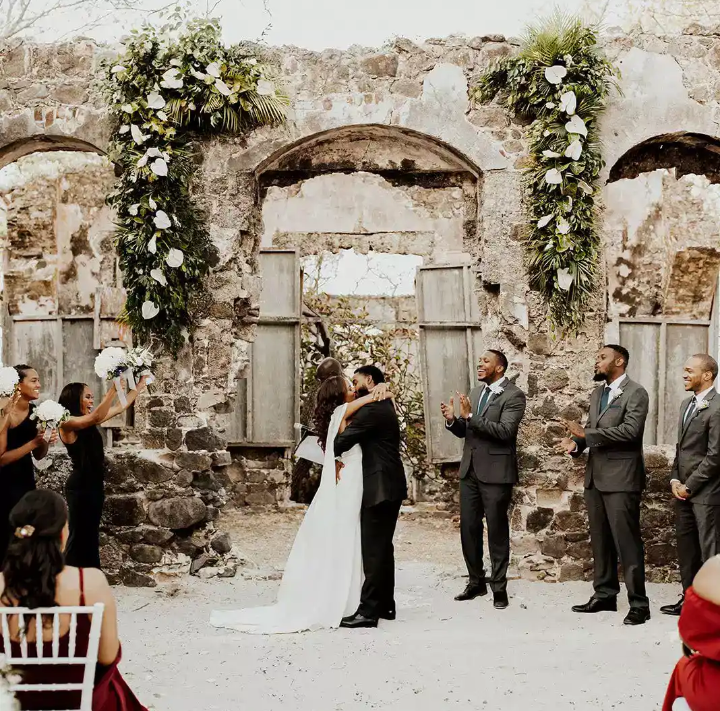 What Is Marriage?
We have seen that marriage is not cohabitation. It is not concubinage; and that childbirth in fornication does not constitute marriage. what then is marriage-from God's viewpoint?
"Marriage is the joining or uniting of two persons of opposite sex as husband and wife. [Genesis 2.24; Matthew 19. 3-6, Malachi 2.14] Marriage is not just staying together or cohabitation; and it is not a union between a man and another man, or a woman and another woman. And It is not a union between a man and an animal. [Leviticus 20.13] The Bible says "For this cause [marriage], a man shall leave father and mother, and cleave unto his wife..." Genesis 2.24. The society may have its own definition or distorted concepts of marriage like Gays, Homosexuality, lesbians etc, but the scriptures are clear and definite about what constitutes marriage in God's sight. [Genesis 19. 5-9, Hebrews 13..4; 1Corinthians 5.7; Matthew 19.3-6; Romans 7. 1-4].
Why Marry?
To some, this may seem a silly question to ask. But we know that as good as marriage is, it is 'permissible to all, but not mandatory to any'. [1Corinthians 7. 6-8] "Why marry? Is a good question. We could give reasons such as these: married people, both men and women, live longer than people who do not marry. The suicide rate is considerably Iover among married persons than among those who are not married. But such reasons, though proved facts, seem rather silly to present as reasons why we should marry. Possibly the best reason that we could give for marrying would be this: everybody needs somebody. God said a long time ago that it was not good for man to live alone" P D Wilmeth Therefore, in marriage, two of man's basic needs are fulfilled- [1] you have someone to love and be loved by, and [2] you have a mate through whom you can bring new life into the earth.
Divine Pattern For Marriage
1] It has divine Origin: God is the author of marriage, and that, from the beginning [Genesis 2. 18-24; Malachi 2. 14] It was confirmed by both Christ and the Apostles. [Matthew 19.4-5; Mark 10. 7-8; Ephesians 5.31].
2] Marriage Is Honourable: Hebrews 13. 4: Marriage has dignity when it is contracted and run according to God' s instructions. [1 Timothy 4.1-3, Proverbs 18.22, 12.4; 19. 14].
* Though permissible to all, but not mandatory to any. (1 Corinthians 7.6-3].
* Not always expedient whether for physical reasons [Matthew 19. 11-12, or for other considerations [1 Corinthians 7.1, 7-9, 26-28].
* Though marriage is honourable, it is not necessarily a more holy state than that of being single. [1 Corinthians 7.7,17; Matthew 19. 10-12].
* To forbid marriage was one of the doctrines taught by those who had departed from the faith [1Timothy 4.1-3].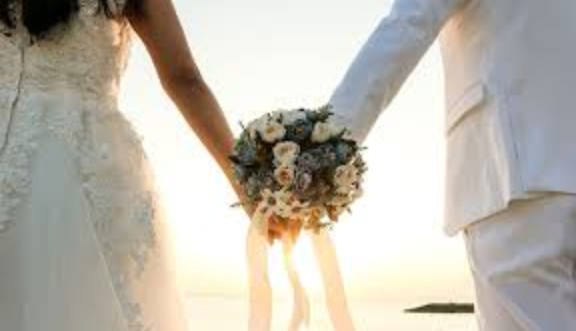 3] Biblical Marriage is Monogamy. Marriage is the joining of one man, to one woman by one God to become one flesh for one lifetime. Malachi 2.14. "Right from the examples of the Old Testament Patriarchs, like Lamech, Abraham, David, Solomon, polygamy was practiced in disregard for God's laws" A person can have only one scriptural mate at a time. [Genesis 2.24; 1Corinthians 7.2] Plural marriage equals adultery. Romans 7.4.
4] Biblical Marriage is United in Construction:
a. The woman was formed out of the man. Genesis 2.22.
b. For there to be marriage, one tie must be broken before another can be established. Thus, there is need for:
c. Leaving, Cleaving, and becoming One Flesh. Genesis 2.24; Matthew 19. 3-12. God has implanted within each partner a deep and abiding longing for Companionship that cannot be satisfied by fathers, mothers, or siblings. This created attraction finds fulfillment only in a marriage partner and causes a man to leave his father and to cleave to his wife. Thus they become 'one flesh' Robert ElKpe.
5] Biblical marriage Is Procreative In Design. To the first couple, God said "..Be fruitful and multiply, fill the earth..." Gen 1.28. And Paul commanded younger women to marry, and bear children [1Timothy 5.14). Normal married couples are fulfilling their God-ordained roles when they raise children. As important and fulfilling as this can be, it must be emphasized that God's primary function for marriage and the home is "companionship". God made Eve to be Adam's "helpmeet" suitable companion. Therefore, God's purpose for marriage can be fulfilled with or without children.
6] Biblical marriage is Patriarchal in Government. By God's direction, in the home, the man is the while the woman is to be subject to him. This does not mean that one is superior to the other. Rather, that is God's method to achieve order, peace and harmony in the home. [Genesis 2.21-23; 11Timothy 2.13; Ephesians 5.23,24; Colossians 3.18; 1Peter 3. 1].
7] Religious In Spirit. "The Hebrew home was a religious organization of great strength. At the family altar the Patriarch officiated as Priest and taught his children the word of God. Deuteronomy 6.7; 11.19, Psalm 78.4; Proverbs 22.6. Timothy was a great character because from a babe he had been taught the sacred scriptures [2Timothy 3.15]. In the Christian home, fathers should love their children and bring them up in the way of the Lord Ephesians 6. 1-4; Colossians 3.20-21. Children should be taught and shown devotion at home- even before they come to the church.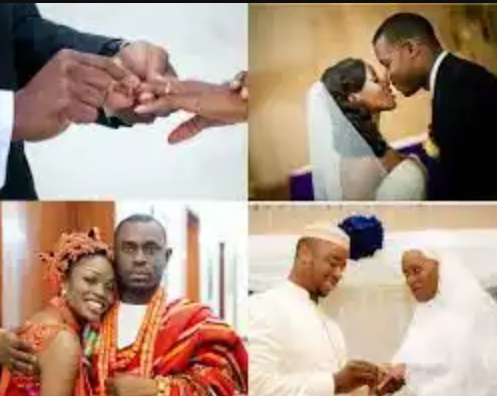 8] Biblical marriage is Permanent. The indissoluble nature of marriage is taught from the beginning. [Genesis 2.24; Matthew 19. 6] In God's sight, marriage is until " death do us part".. Death is the only honorable means of separation. [Romans 7.2; 1Corinthians 7. 39]. Fornication is not honourable, but it is a permissible cause for ending a marriage" Matthew 5. 32; 19.9. A believer is not to depart from an unbelieving mate in the absence of fornication. 1Corinthians 7. 10-16.
Conclusion: Marriage can be a blessing or a curse. At its best, marriage is wonderful, but it can be terrible at its worst. That is why "'some people are enjoying their marriage, while others are enduring theirs". Therefore, "Before you marry, have your two eyes open, after you marry, close one". The more marriages' are built according to God's pattern, the better the society becomes. Let all strive towards that ideal. Amen!
Please visit the CHURCH OF CHRIST and to investigate further, and to learn.
WRITTEN BY SYLVESTER A IMOGOH
Photo Credits: Google.
Content created and supplied by: ephraim-evron (via Opera News )
Opera News is a free to use platform and the views and opinions expressed herein are solely those of the author and do not represent, reflect or express the views of Opera News. Any/all written content and images displayed are provided by the blogger/author, appear herein as submitted by the blogger/author and are unedited by Opera News. Opera News does not consent to nor does it condone the posting of any content that violates the rights (including the copyrights) of any third party, nor content that may malign, inter alia, any religion, ethnic group, organization, gender, company, or individual. Opera News furthermore does not condone the use of our platform for the purposes encouraging/endorsing hate speech, violation of human rights and/or utterances of a defamatory nature. If the content contained herein violates any of your rights, including those of copyright, and/or violates any the above mentioned factors, you are requested to immediately notify us using via the following email address operanews-external(at)opera.com and/or report the article using the available reporting functionality built into our Platform See More