Just today, a lady with the name "Precious David" has been seen on the social media as she explains to people how she wants to change her tribe. From what she said, she's from the Igbo tribe, but she desires to switch to Yoruba.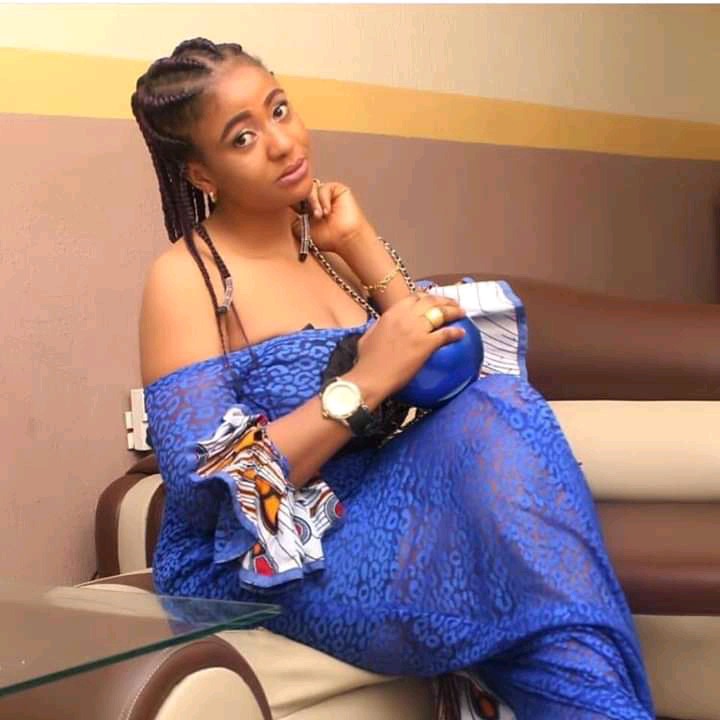 Of course, we all have our reasons for doing things, and we have the choice to do things that we want; we have that freedom.
However, some things cannot be changed regardless of how we want them to. Changing one's tribe is one of such things, because it is naturally a part of us right from birth.
In fact, when she was explaining why she wants to change her tribe, she still spoke the language of the tribe (Igbo).
Part of the things known with our tribes include the language and the culture, and those things are readily a part of us and they cannot be changed.
In this kind of situation, the only thing she can do is to go to a Community of that particular tribe and learn everything about them; but nonetheless, she'll still be an Igbo lady.
Thus, according to Precious, she explained some qualities that people in the tribe have, and they include the fact that they understand life, their men are romantic, they are caring, loving, friendly and also exposed. The question is, hasn't she recognized that all tribes have these qualities?
Below are the things he said in her own words: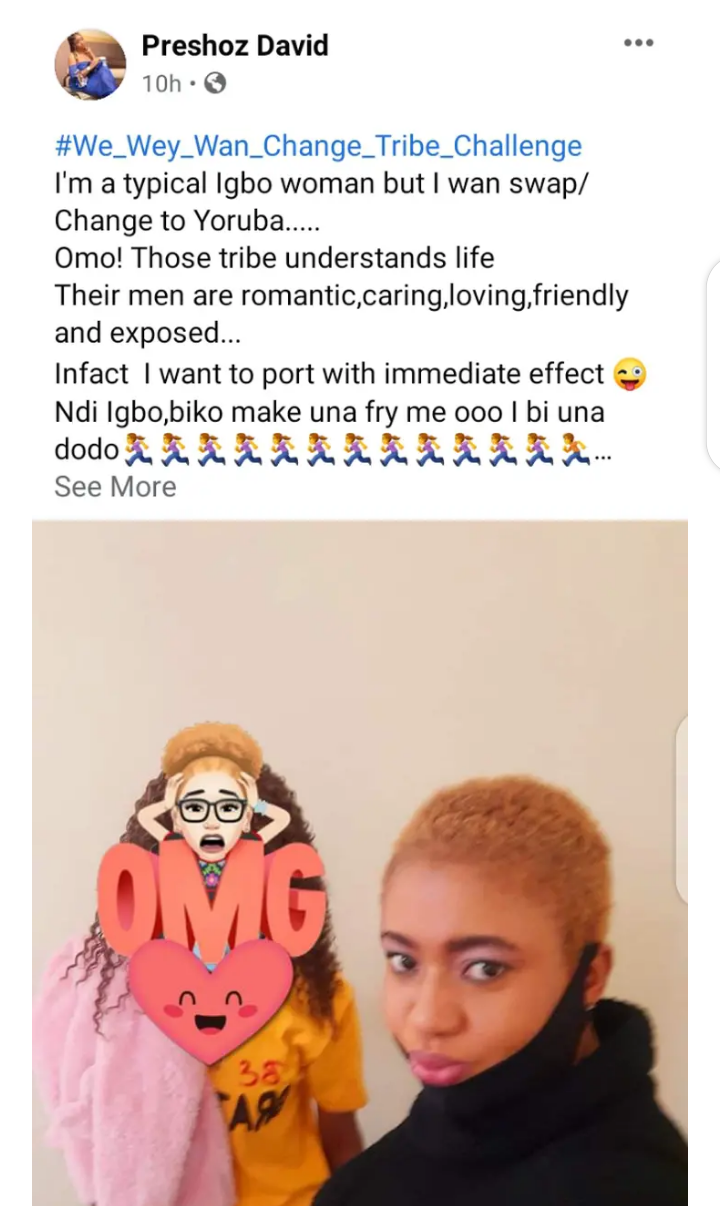 It's definitely possible for us not to recognize the Importance of the things we have, but more often than not, it's because we choose not to see it.
Definitely, we don't know her motives, but regardless of what she might be thinking about, she has the right to choose what she wants.
After she said she wants to switch her tribe, see the comments people made as they react to her statement: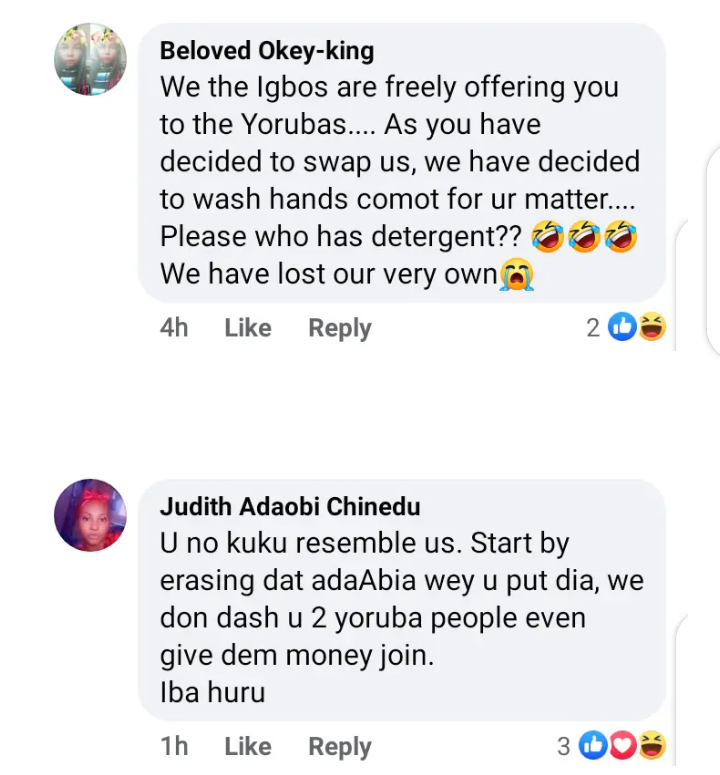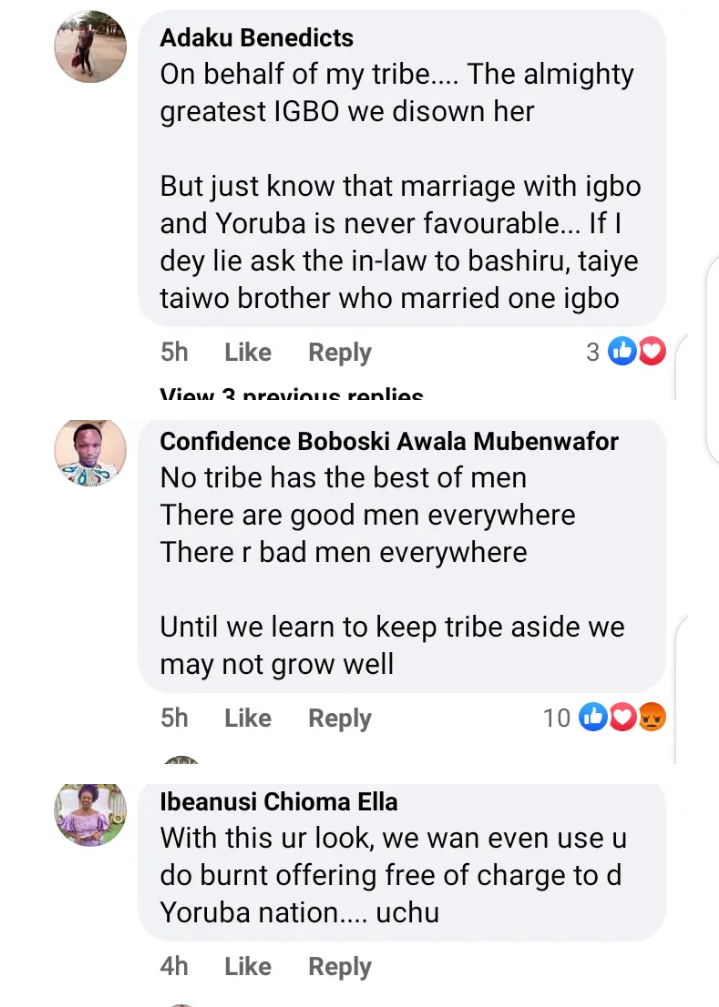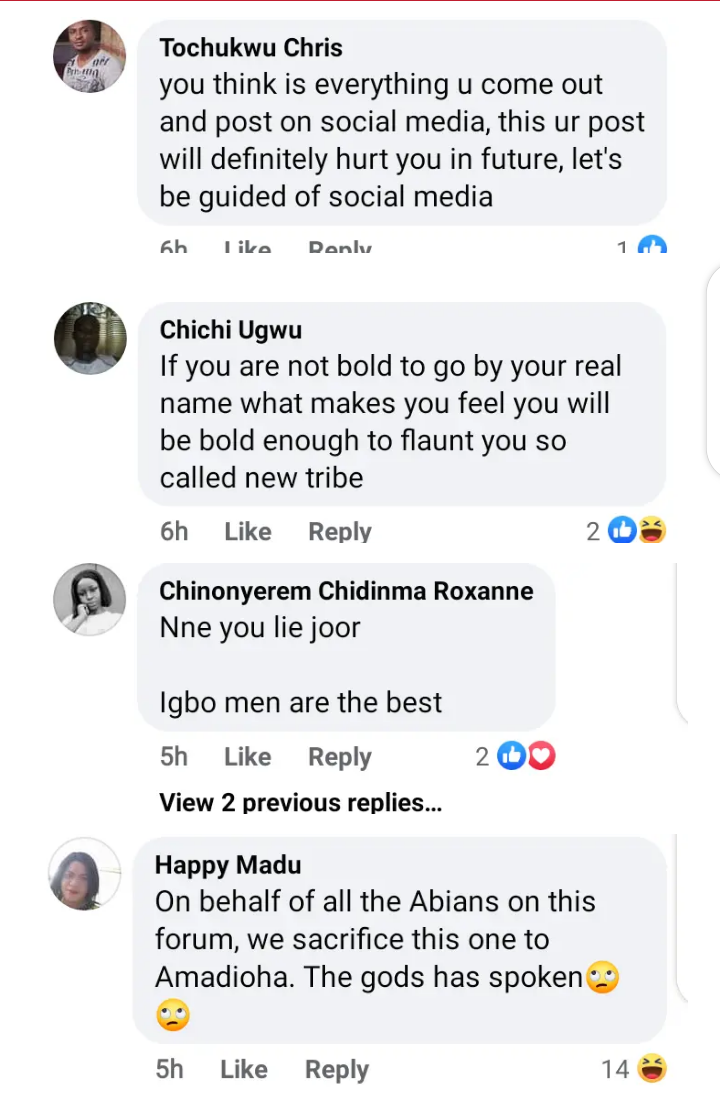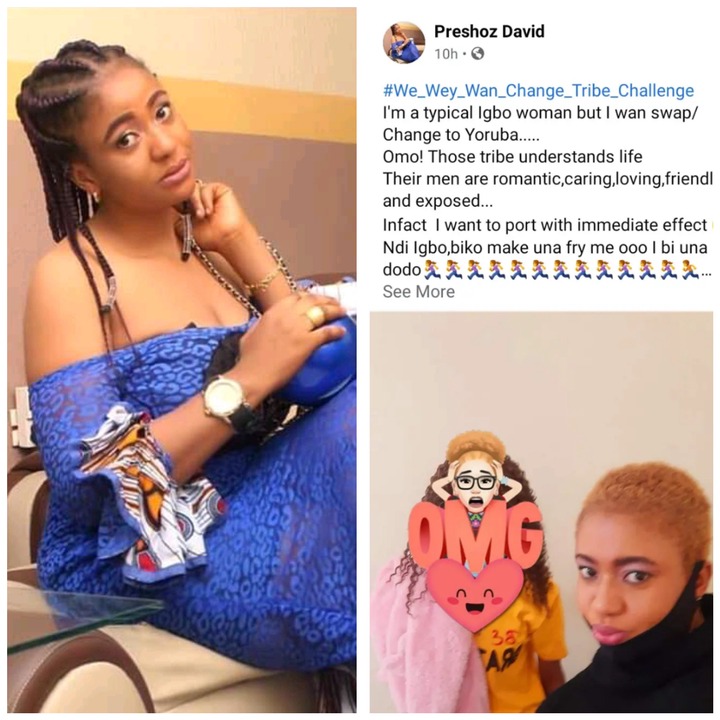 Seeing this, what do you think?
Share your thoughts and opinions.
Like, share and follow for more information.
Content created and supplied by: OReporter (via Opera News )