Wedding is a happy moments for both the bride and the groom, a special times the both family and friends come together to celebrate.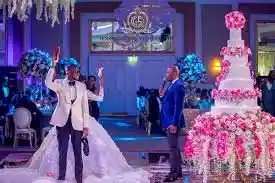 We can the period of wedding is a period of the celebration of love.
In Nigeria, wedding is being done from the traditional (payment of dowry) to the white wedding (church wedding). The couple are being prayed for by the parents and the spiritual parents. And then to the reception ground where people dance with the couple, spray money and exchange of gift. Sometimes MCs are being invited to the reception to make people laugh.
11 weird and funny things that happen in Nigerian wedding.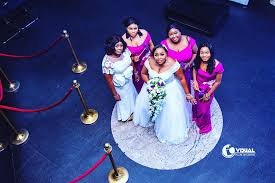 1. The food does not always go round.
2. There some set of people that eat two or more plates and still take away, there are also some set of people that complain food never get to them.
3. Singles in the wedding are being reminded that they are next in line.
4. Souvenir is only given to those who gift the couple.
5. Something always get lost, sometimes people engage in fight.
6. Spraying of money
7. Bride usually come late either to church or to the reception
8. Guests always claim to be related to the bride or the groom.
9. The wedding cake never leaves it position till the end of the reception.
10. People hardly partake in the closing prayer.
Thanks for reading.
Join me next week for another edition.
Content created and supplied by: Debcool (via Opera News )