A guy with a twitter handle @fhesty Gee has drawn the attention of many users on his tweets that went well with some ideas from a group of people although it doesn't go well with people with different mindsets and how most of them see things from a perspective.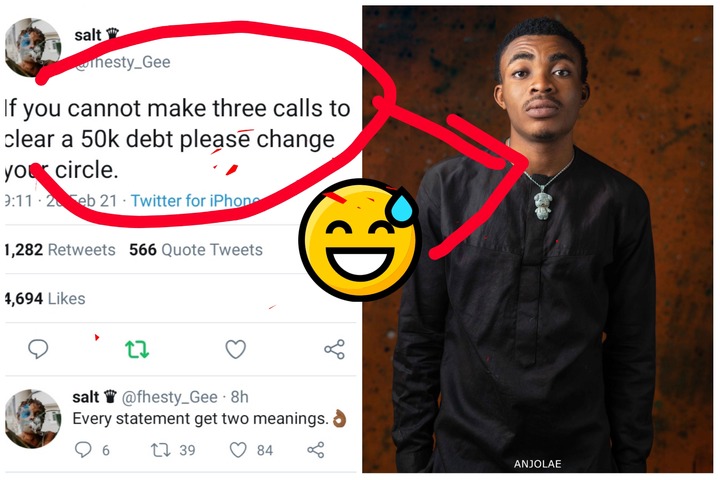 As he said on his tweets with the combination of the article complexity, he tweeted that if someone has a problem to solve, he probably borrowed money like #50k from someone who doesn't like hearing story. The poster claimed that if the individual (debtor) in question could not make three calls resulting in the solution that could settle his debt; he should certainly change the individuals he is moving it.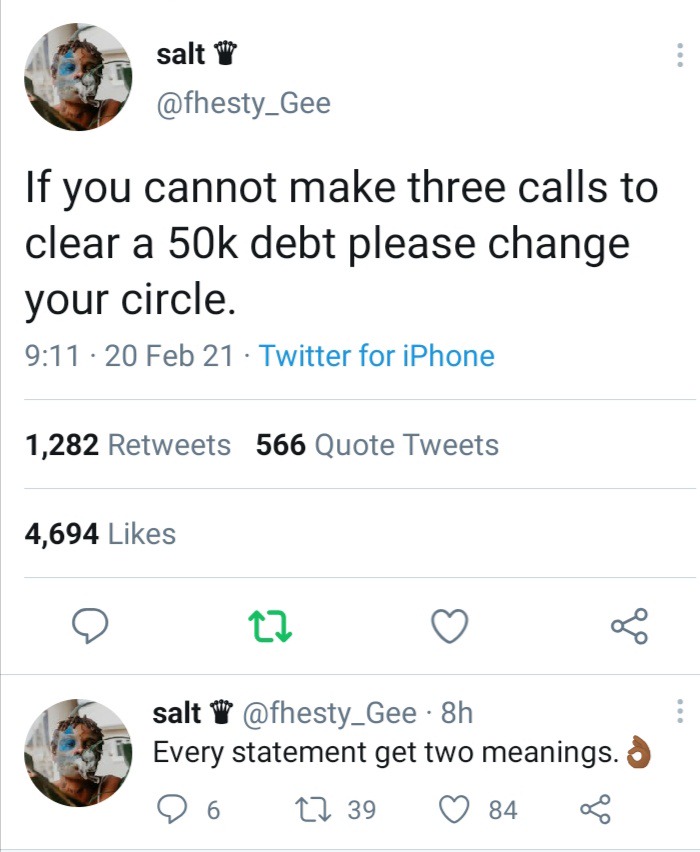 Do you think he's right about his own opinion?
Let me share my own opinion that our readers will probably be able to add to it.
In this life, do what you want to be reciprocated to you to people, for example you want them to solve your #5k problem without giving #2k to that same circle of friends already. When you've done something great for people when they're stranded, it's when they can help you out with any issue.
See how Nigerians responded to this, sit back and check the gists to the fullest. Recall back to the tweet.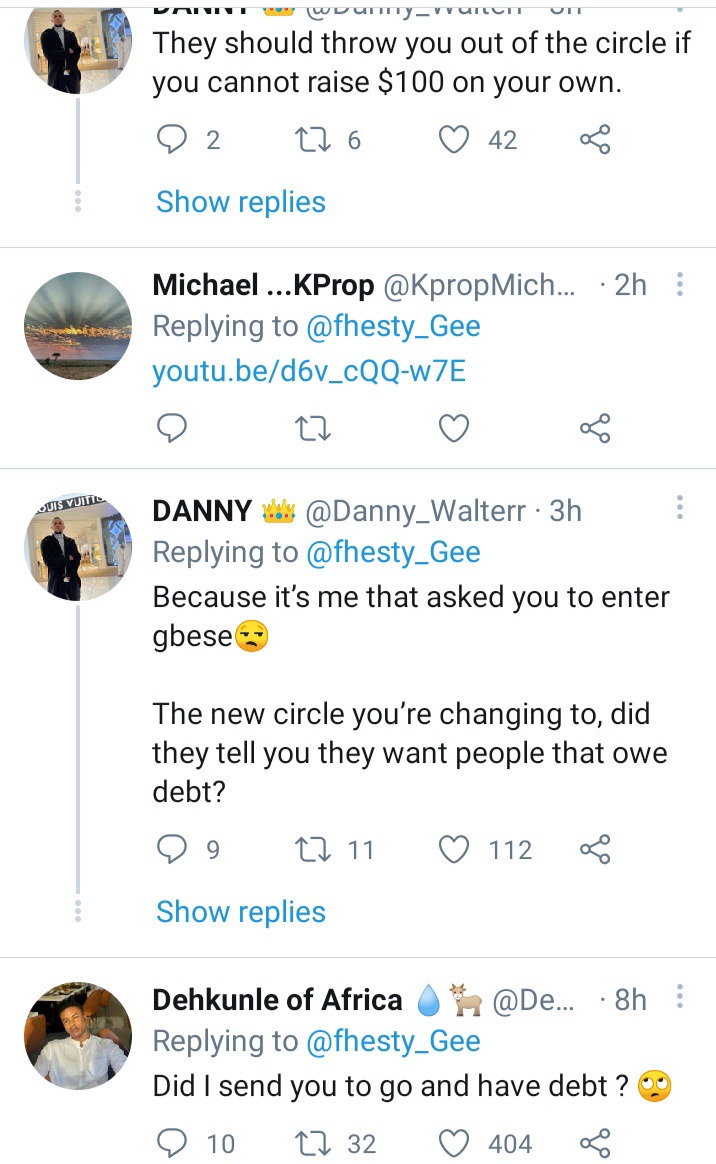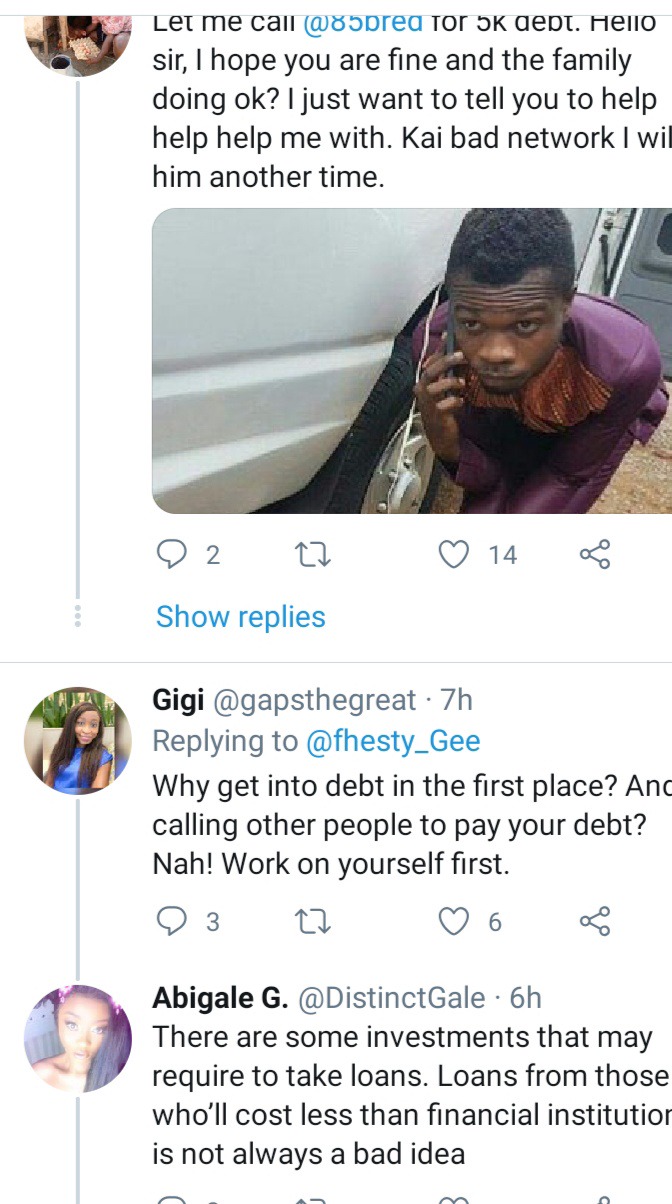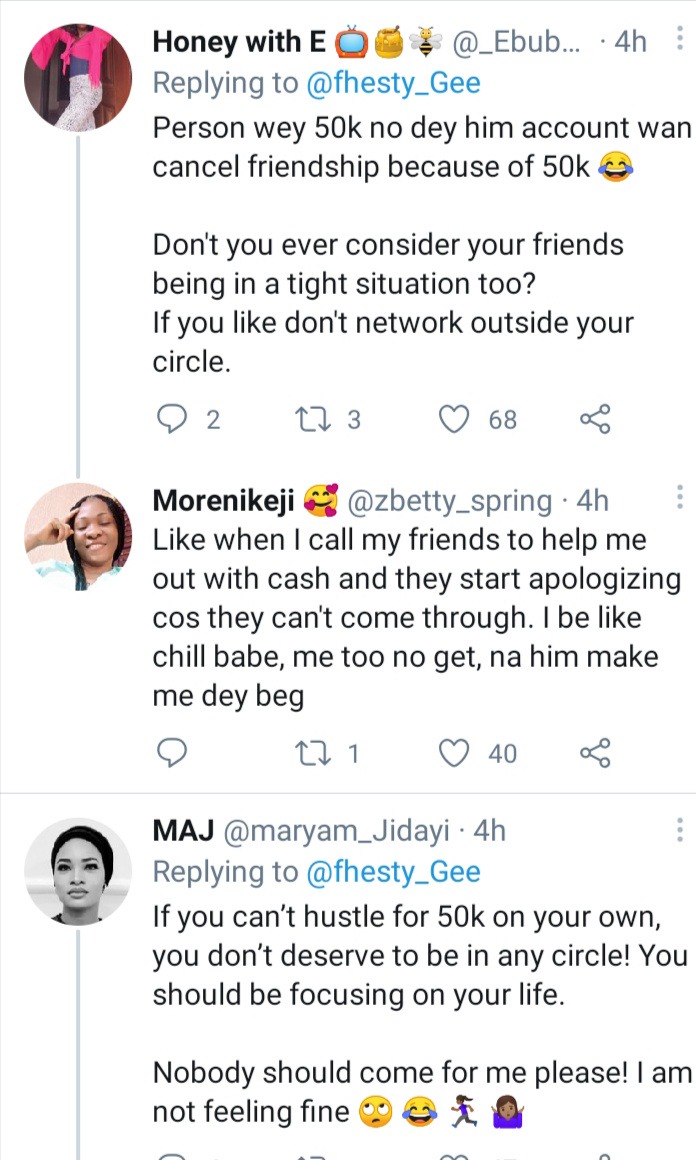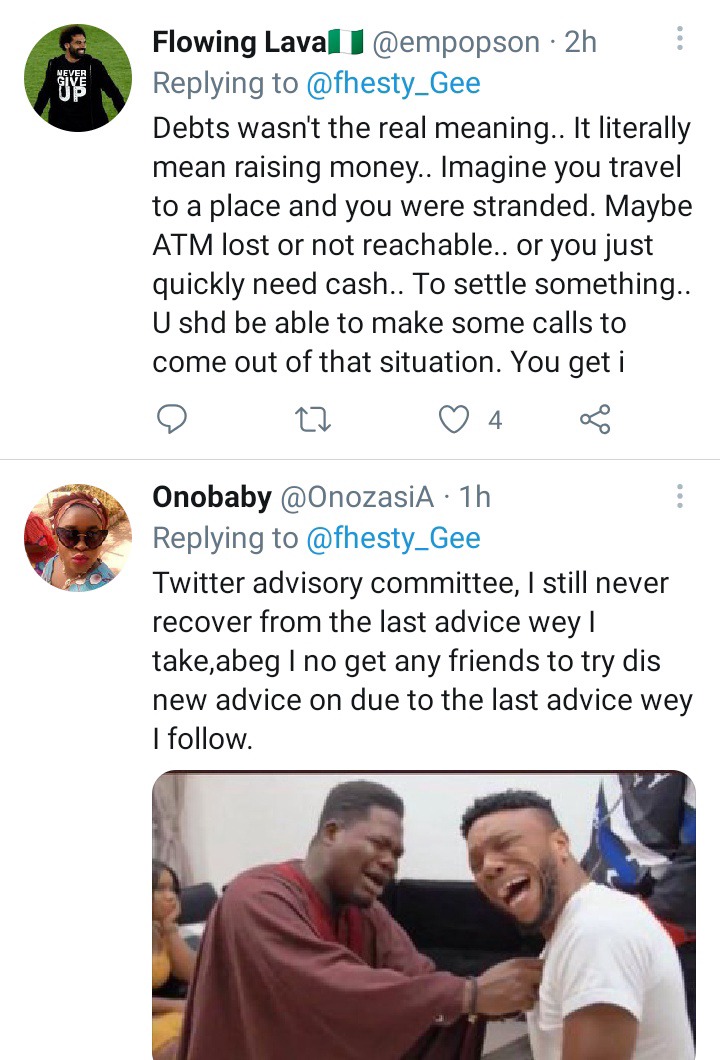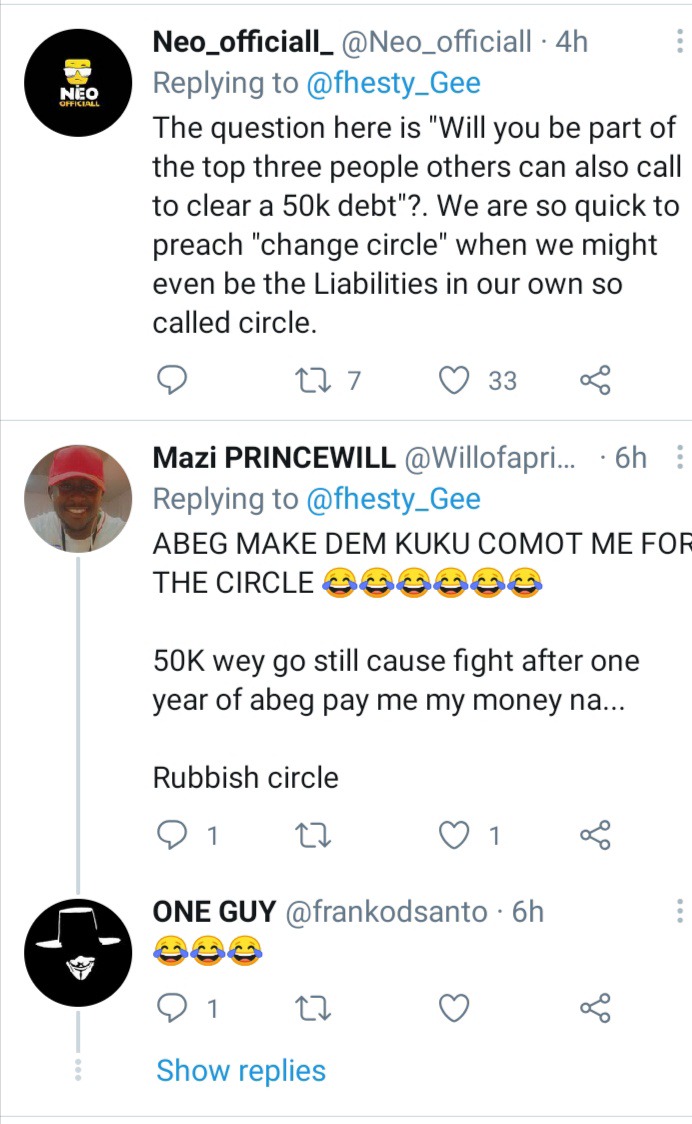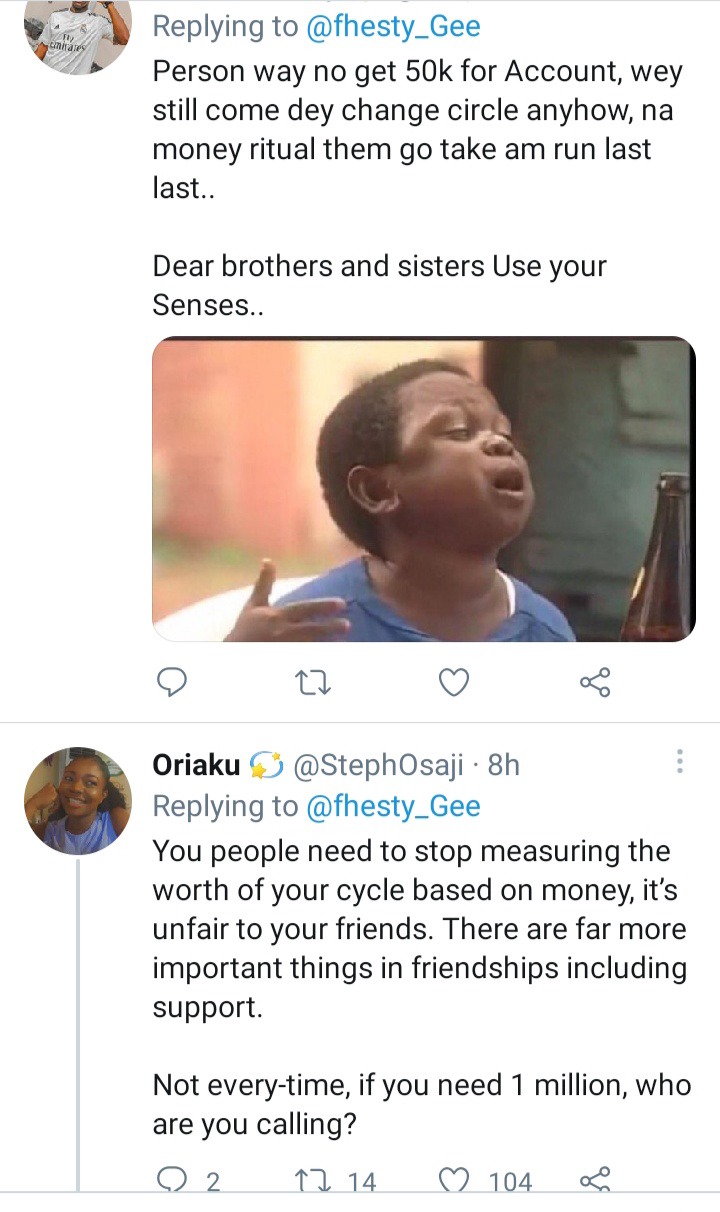 Source:https://twitter.com/fhesty_Gee/status/1363038518747033600?s=19
Content created and supplied by: Ameboibadanblog (via Opera News )