As they say, wonders shall never end. It is no longer uncommon to hear stories of friends fighting each other over girlfriend and boyfriend matters. Have you ever heard that a boy could engage his best friend in a duel ordinarily because of a girl?. Have you ever seen two friends fighting in public over flimsy matters before?. Here is a practical example for you to see and possibly learn.
Presently, a video is circulating on many social media platforms. This video shows two friends fighting dirty in public over a girl. According to the report, the young man on white took his friend's girlfriend out on Valentine's day and bought her things. After his friend found out, he decided to engage him in a public fight.
This video has gotten a lot of attention so far as many Nigerians are reacting to it. The majority thinks that this is indeed unwise of them. They reasoned that what they did shows that they are just kids. They however advised men to stop fighting because of a woman.
There are a few others who think differently. This category of people argued that both of them should be disciplined for acting childishly in public. They however laughed at their behavior.
What do you think?.
• Can you fight because of a woman?.
• Have you fought because of a woman before?.
• Do you think that they acted childishly?.
Here is a link to watch the video;
https://www.instagram.com/p/CLe-ecTAsPrOIN9hDLng38cwIfckOOoapN45rw0/?igshid=1vpi14papsf9w
Here are some pictures;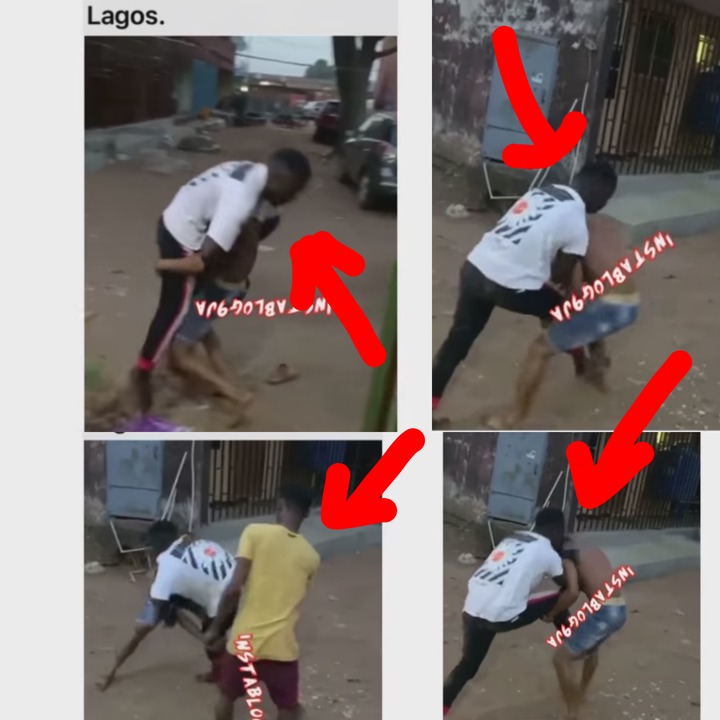 Nigerians see however reacting
Here are some comments so far;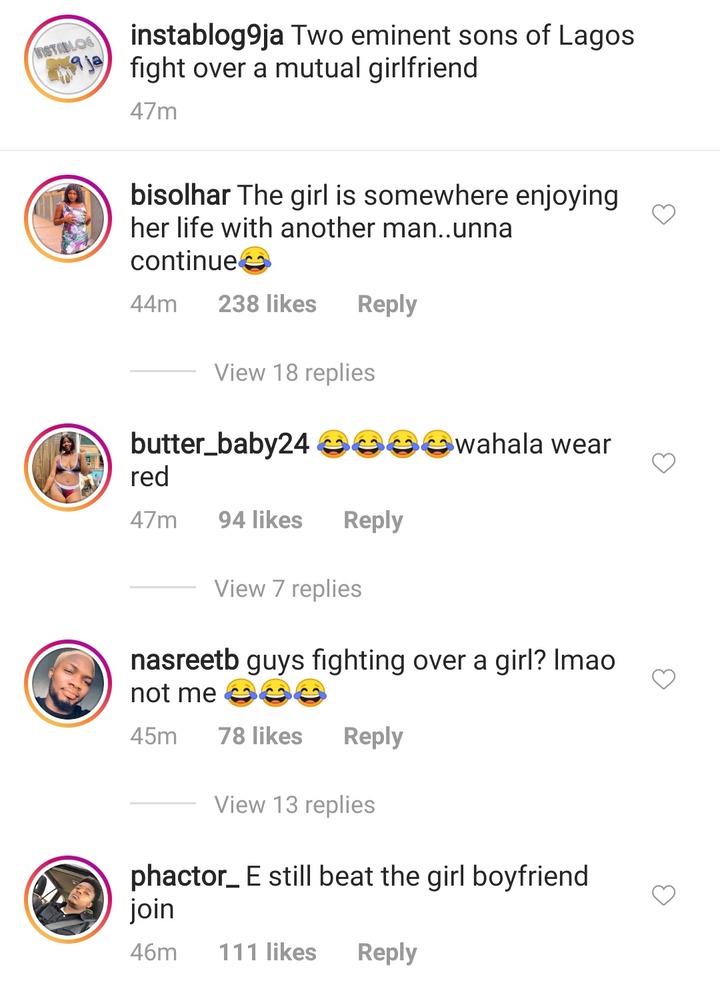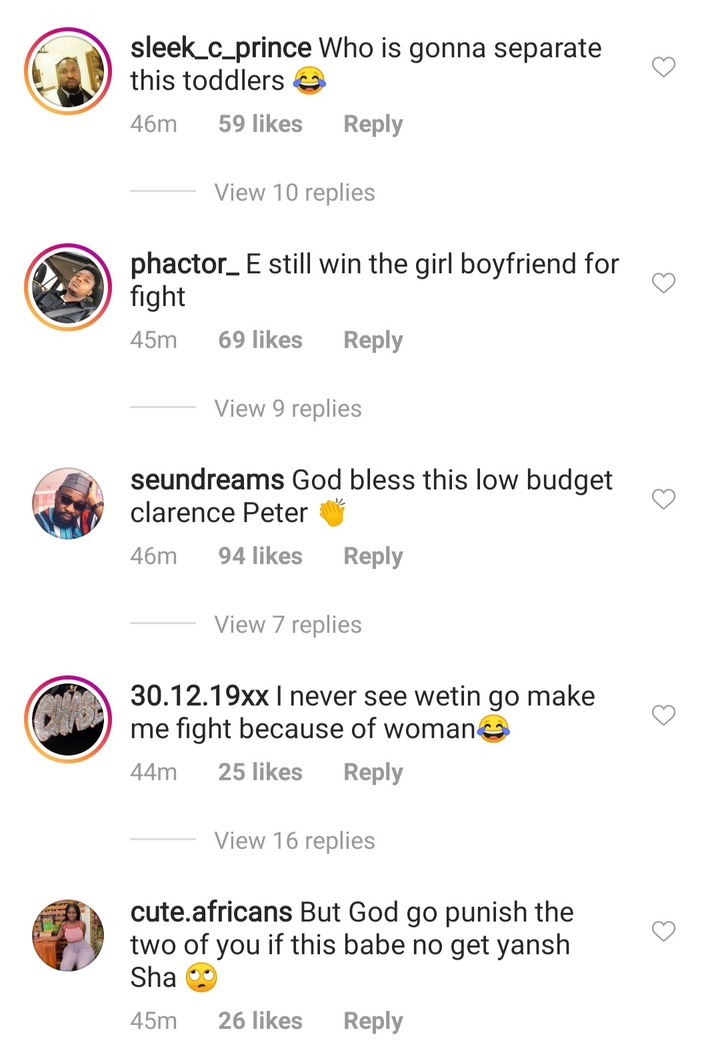 Credit: Instagram.com
Content created and supplied by: Cali_star (via Opera News )