Many marriages have been mouth-watering online but nothing to write home about offline. Couples and those in relationships have always flaunted their relationship online while they undergo physical, mental, and emotional abuse offline. A day has stated that social media marriages are full of lies.
According to the report she said "I and my husband fight and we make up before we go to bed" "We never sleep angry at each other" 
she then showed a video of them kissing" with a John Legend song playing in the background". And as usual our most esteem association of "Aww" community" were in the comments "Aww" and asking
 "Where do you people find this type of love?
I then spotted my friend's comment there she said and I quote
 "you are so lucky. I tap from your blessing. (note that she just got engaged to her boyfriend of 3 years last month and I have paid for Asoebi cloth)
Then in the same thread, I saw a video of a very popular marriage counselor sitting with his wife and confessing to infidelity in their marriage... I didn't watch till the end before I spotted comments of course from our most esteemed single community agitating for a woman who has forgiven her husband of his shortcomings to get up and leave the marriage.
one even said the woman is unhappy, they kept analyzing facial expressions till I got angry and leave Instagram back to my safe heaven (Facebook).
So here's my point, 
married people stop lying to these kids and say things as it is, let these kids know what to expect in marriage, Stop painting pictures that do not exist anywhere on earth.
Let them know you quarrel and take your time to make up, Let them know sometimes you will both carry face for a week or more till the Holy Spirit touch one person to ignite back the love. Tell them women take up bills in the house for months when the man is financially incapacitated. Tell them men do not understand what it means that children overgrow their clothes and shoes and would need to buy new ones.
Tell them that most pocket money we get from men is before marriage, after marriage you have to hustle to get that pocket money. Tell them that sex is not every night, that we can go weeks and sometimes months without sex. Tell them that we never get the complete money we put on our shopping list...
Better tell them, that cheating is grade by grade, and there are some things you will see and pretend you didn't see them.
Tell these people the truth and stop building castles that don't exist in their heads.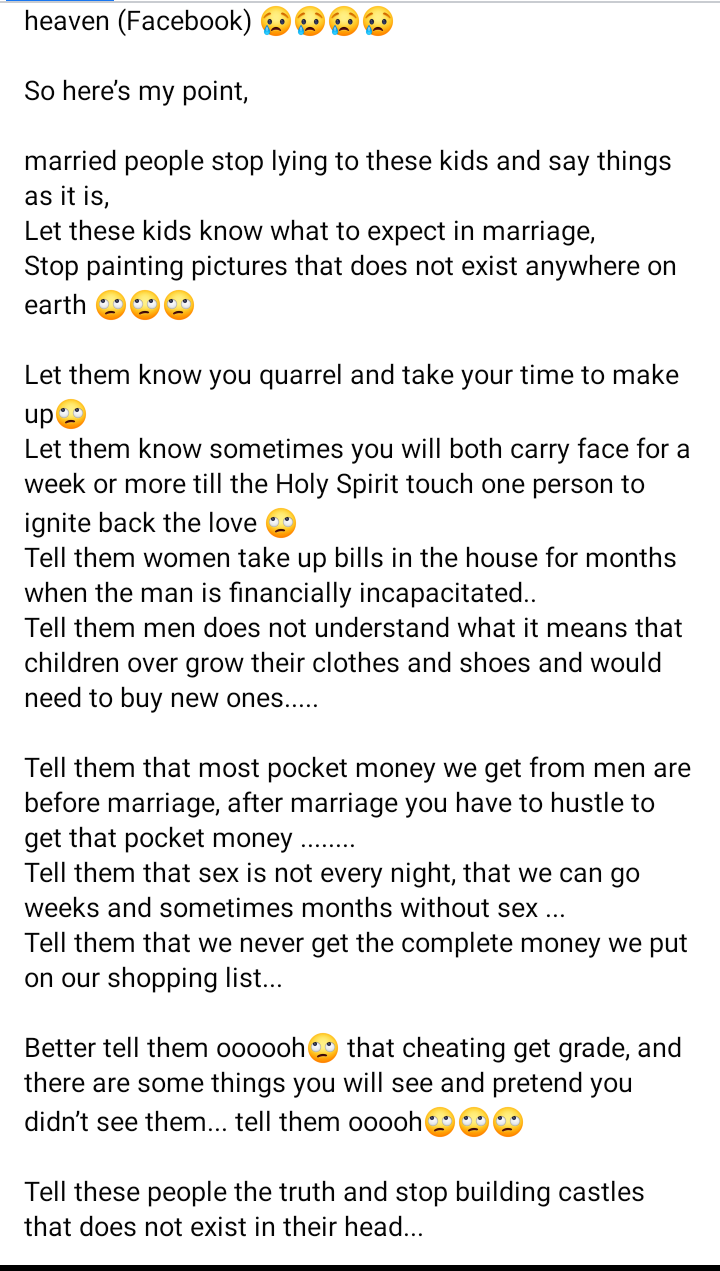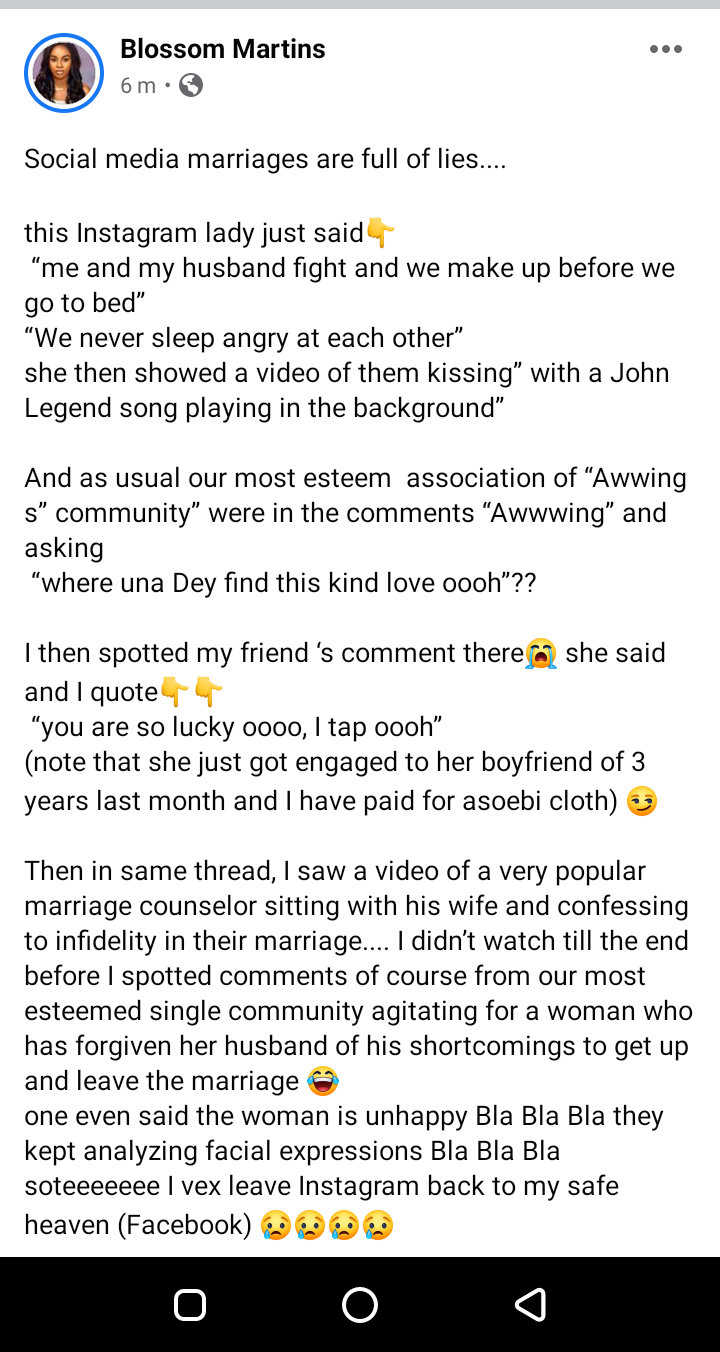 What are your thoughts about this?
Share your thoughts below.
Thanks for reading.
Source- Blossom
Content created and supplied by: Billionsoil (via Opera News )