Almost every lady has a specific kind of guy they will never date no matter what. Some of the reasons for this are mostly behavioural traits like being unreasonable, temperament, stingy, unbelieving in God and so on and so forth. Ladies will tell you they cannot date guys like that.
Some ladies choose to look on the physical, 'I can only date a tall, light skinned, and handsome guy'. They have every right to be choosy because at the end of the day, it is them who will have to settle with the choice of man they eventually make.
Others like to look at the possessions of a man as determinant for dating. Does he have a car, a house ? Some ladies simply look out for everything.
Earlier today, a lady sparked reactions on the social media platform TwitterNG after she made a comment about the kind of men she can never date. According to her, she's a hot sauce and can only date men who own private jets.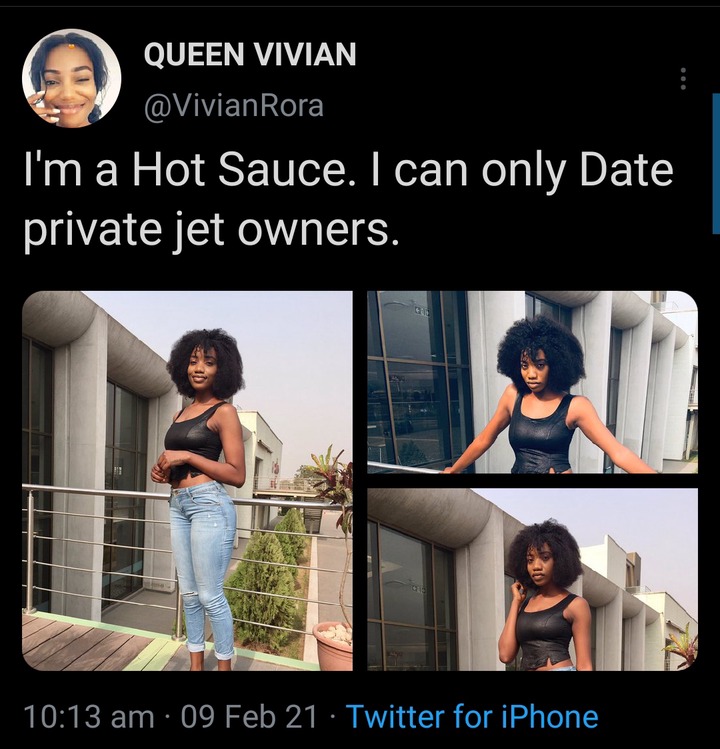 PHOTOS OF THE LADY
Her comments sparked a lot of reaction as people wondered how it is possible for her to be saying something like this considering the percentage of men who own private jets in this country.
But some hours after she made this comment. A guy made a very intriguing observation regarding her comments from the picture of a mad man. The mad man was seen holding something in his hand.
SEE PHOTO OF THE MAD MAN & WHAT HE WAS HOLDINGObservation
"He also has a private jet" Dapsy observed.
After the lady said she can only date men who are private jet owners, a guy has found someone who seems to own a private jet. A fake one, but his private jet.
This quickly sparked reactions from Twitter users who couldn't help but find this observation hilarious.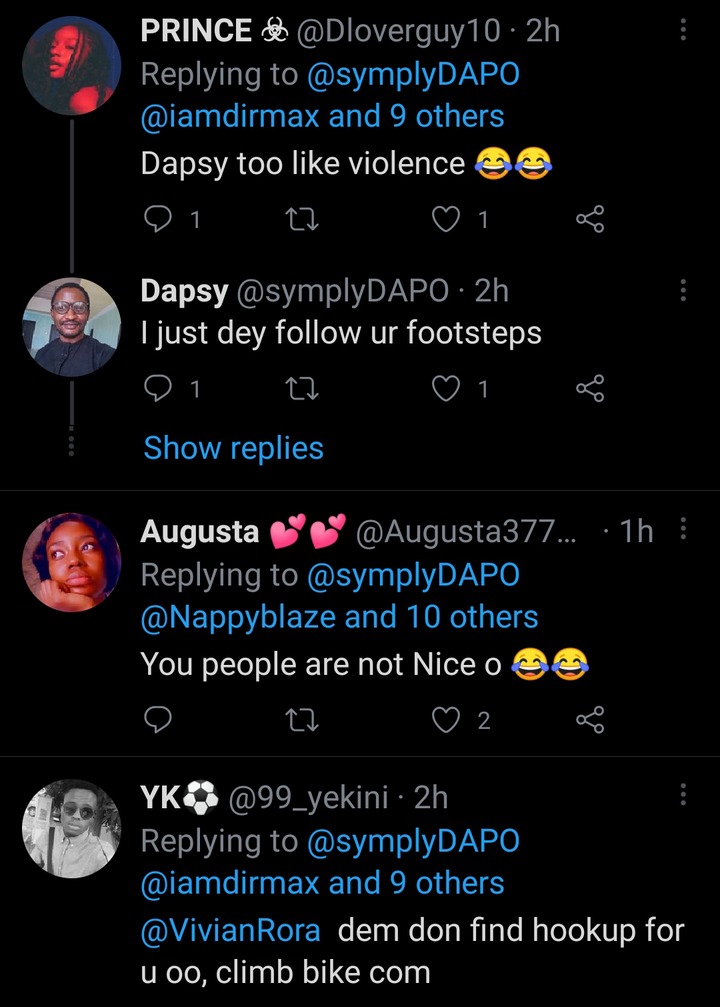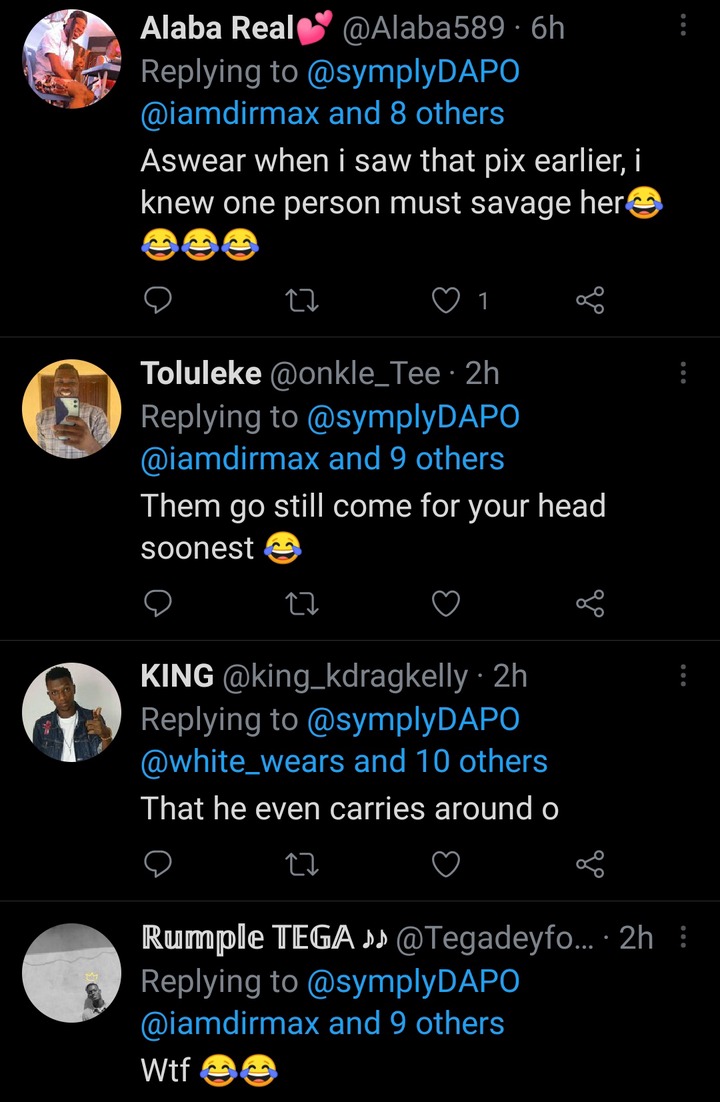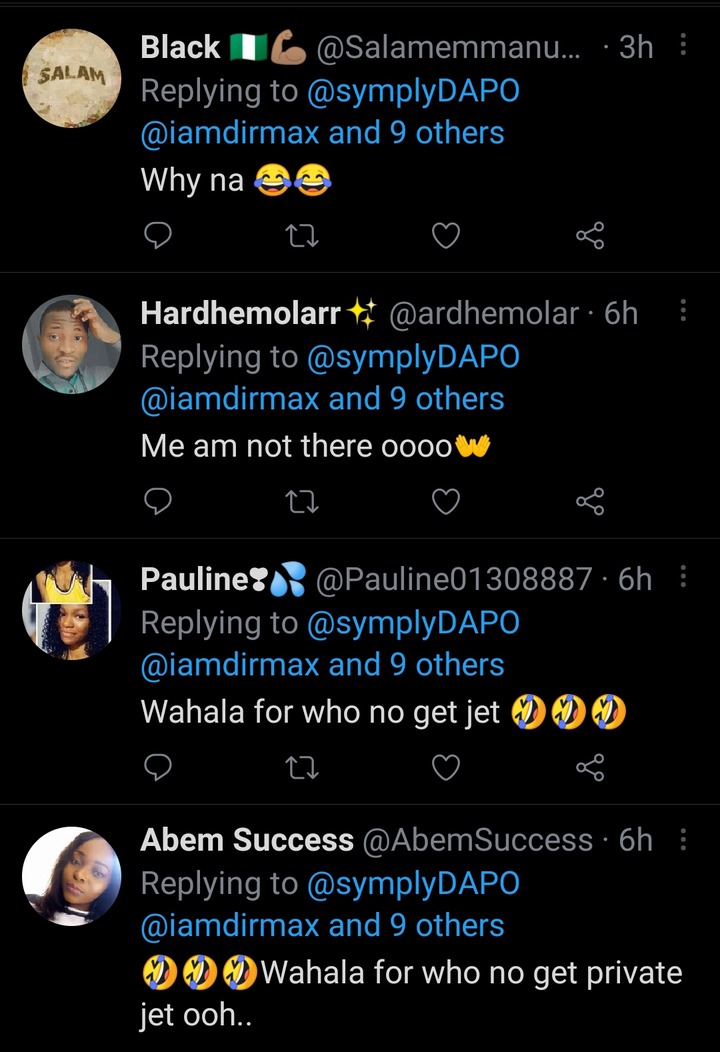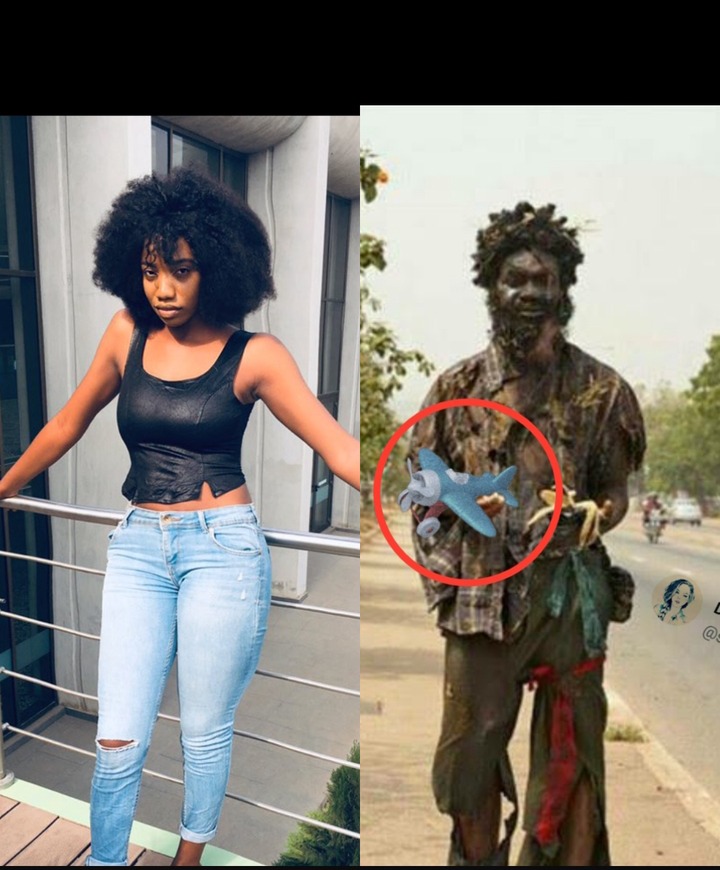 What do you think?
Kindly leave a comment and let us know what you have to say about this. Don't forget to share this, thanks.
Content created and supplied by: WoleOscar (via Opera News )