In this current world if social media, dating and overall communication has evolved significantly as you can now talk to anyone miles away from you.
Less than two decades ago, dating or trying to get the attention of a girl you like had to be physical as in a face to face interaction which has its own benefits. Today, it is very common for people to date online infact, "online dating" has become a norm as the world has turned virtual.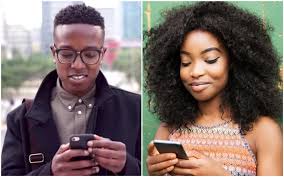 Many guys find themselves falling in love or should I rather say "crushing" on people they haven't met in real life but hope to make a very good impression. For you to get a girl to like you over text, there are some skills you need to learn for her to want to meet you in real life.
Remember that the main purpose is for her to like you enough to make her want to see you in person, and what you do to get to that level is very important.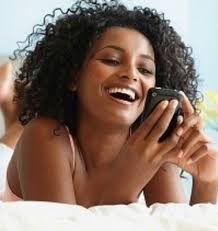 If you want a girl to fall for you over text, then you need to take this five steps.
1. Open the conversation in the right way.
Many guys do the mistake of being too boring in starting a conversation. For someone you haven't met in real life, it takes more than a simple "hello'' and "hi" to get her to like you, as that method is too common. An average girl has tons of guys flooding her DM and it takes something special for you to stand out. So instead of the normal " hello" or "whatsup" ( which I believe is super boring to most girls), you could just check out her profile pics and compliment her by saying something like " see, I was glancing through your pics and you were gorgeous enough to get my attention. Can I know more about you"? The point is to be flirty and not behave like her father.
2. Maintain the right tone.
When you're trying to win a girl over text, you don't have to text in a very serious manner or else you'd get friend zoned. You should avoid using too much exclamation or show immaturity by using too many emojis.
Learn how to be playful and teasy but only to a moderate extent. For example, instead of " how did your day go"? "Did you have fun"? You should try something like " I wonder what you'd do this weekend. As for me, I would go hiking to have fun with friends" or something like that. The point is to give her the impression that you're a fun loving person.
3. Show high standards.
In as much as emotions would come to play at this point, it is highly important to remember that you have some standards and boundaries. Don't compliment her so often or she would take you less serious and don't act too needy.
Show her of your quality by not always agreeing with her and telling her immediately.
4. Don't be too predictable.
As your dating adventure goes on, you would want to break some patterns i.e you might want to avoid being too predictable. If you usually text her at night, surprise her by texting her in the morning sometimes. The other mistake that guys make is that they ways use plain text instead of using other means. Audio messages are great when you want to have an idea of what your crush sounds like. It brings more connection between the two of you.
5. Make your move.
Now you're quite sure she likes you. The next thing is for you to make your move by arranging for you to meet. Many guys take too long in making a move that the girl loses interest and move on to the next guy. So you should have in mind that in as much as online dating is cool, a physical interaction is the best at the end.
Take the above steps and see how things will work out. Good luck!
Content created and supplied by: GideonOgbike (via Opera News )