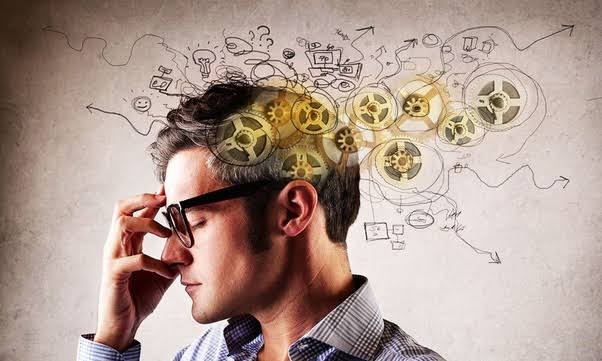 There are a lot of people that roam the earth. And among those many are also some extremely intelligent people, but they simply don't advertise the fact that they are smart. It comes natural to them, and they try to live their lives freely and without consciously drawing attention to themselves.
In many ways, such people exhibit what they call good manners. Barely looking at the way they carry themselves, you will be surprised how wise they may actually be. Here are some of the give away signs that you might be one smart person without appearing so or flaunting it.
1. You are a night owl
What comes to your mind when you hear, "night owl"? Well it has nothing to do with the bird! Rather, it simply means, while all your friends are fast asleep, you are still busy surfing the internet for information, plus reading and learning one or two new things, or finishing up projects. Since this is not opened or pronounced for all to see, your knowledge and skills will often be a surprise to people.
2. You are the silent type
If you have ever noticed, generally, highly intelligent people most times refrain from speaking if they are accessing a situation. And often, they don't even speak that much. They are more of observers and they take some time to think about what they want to say, before they think of saying it. To them, silence is better than endless small talks.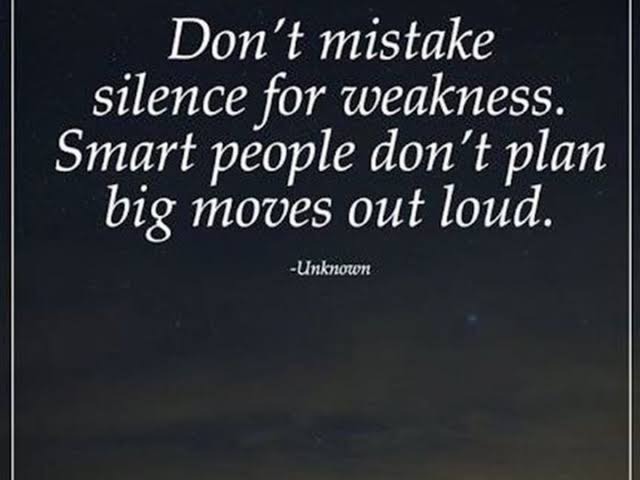 3. You face your problems
There are two different sets of people in this world. And the difference is that one set tends to know how to handle situations more maturedly and better.
Going with this, one may find themselves faced with a bunch of difficult problems, but a smart person does not let that way him or her down. Rather, an extremely smart person will prioritize and deal with these problems as they arise. And in so doing, they will accomplish it in such away that it won't start getting out of control sooner than one thinks.
Congratulations to you, if you face a lot problems and welcome challenges. Chances are that you are intelligent beyond the credit you give yourself.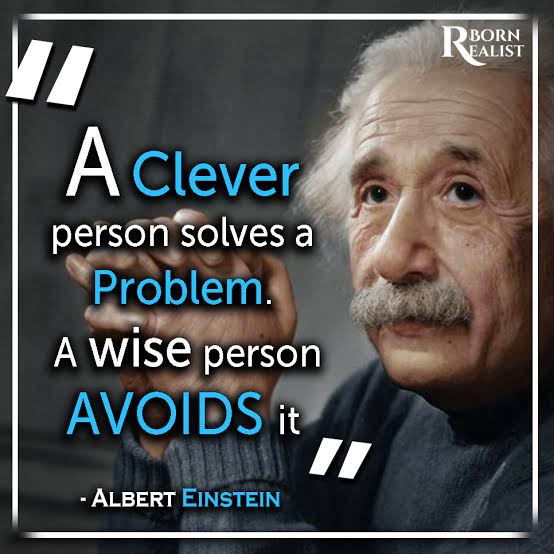 4. You hang out with smart and creative people
We have all been taught from elementary school that the company you keep is a good reflection of who you are as a person. In other words, your type of friends identify who you are. Which is so true!
Bare it in mind that exceptionally smart people will tend to hang out with people like them; those who are smart, creative and cultured. That's a fact! And know this for certain, if about 80% of the people in your life are intelligent and interesting, the turn out of you being like them will surely be high.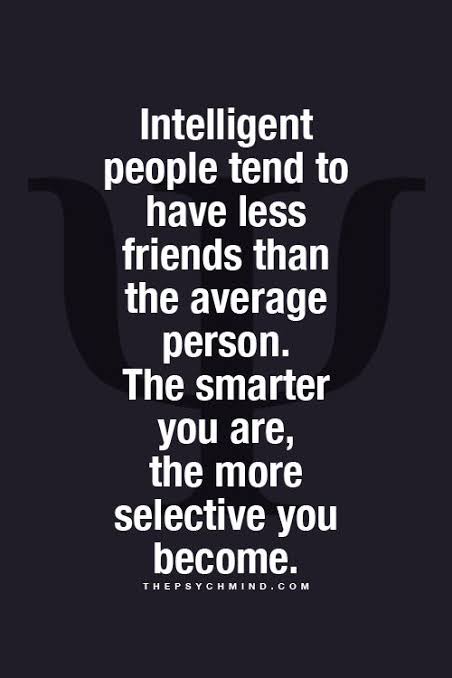 5. You strive for perfection
In life, the manner to which you do things, determine a lot for you. You must always learn to forge ahead and be interested in making progress in every thing you do. A person who has made it a duty to strive for perfection, is definitely an intelligent person. And the amazing thing about this set of people, is that, each time you see them you will be able to notice a few small improvement. That shows that they are determined to succeed, and therefore appear to be a bit different than before.
And above all, they apply this perfectionist mentality to all aspects of their life; such as from looking their best, to spending hours maybe working on their speech or skills.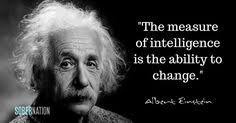 6. You tend to be quite self-critical
There is nothing as important and humble than the ability to acknowledge one's own fault. Accepting where you have failed and the willingness to work on correcting them, shows your maturity and in some way, gives away your intelligence.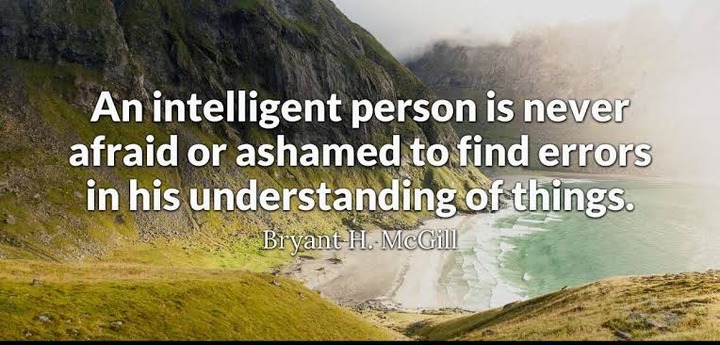 7. You like to stay informed
There is so much news and stories going on and happening in this world. Therefore, if you have ever noticed, Intelligent people like to keep themselves updated with the latest development in a number of different fields. This as we have mentioned before, always keeps them ahead of the game and allows them to improve on themselves one step at a time.
To be smart is not a coincidence. Therefore any smart person will always want to stay up to date with local and global news, as well as try to learn all he or she can about topics that are directly relevant to their life or are interesting to them.
The goal of being creative, gathering information, and aquiring new skills, is a continous thing for a life time. This is something that highly life long intelligent people thinking about. They aspire to continue to improve and they will always have a way of keeping themselves busy. No intelligent person is lazy. And if you come to think of it, all those who have become great and renowned achievers in life, did not sit down doing nothing. Many of them even spent sleepless night trying to discover or figure out things that would change humanity and as well, take them to a higher level. And their desire and work ethics enabled them to achieve it, which brought them out for the world to know.
8. You're constantly occupied with tons of different projects
A good indicator that you are dealing with a very smart person is the fact that they always have a few activities and projects that keep them busy and doing something. And these few projects are that which either helps them to improve on their self image or other areas of their life. Most importantly, they are never found idle.
9. You ask all the right questions
When talking to a smart person, once they ask a question, it's that which is meaningful and highly intellectual. They are so matured in the manner they speak, that they actually give helpful advice or aid one in taking the right decisions in what you want to do.
A give away to your admirable smartness, is if your friends love talking to you and believe that you are a good listener. A good friend is always a good listener.
10. You don't think that you are exceptionally smart
True intelligence cannot be hidden away from people. Neither can it be masked. But the good and humble thing about these special individuals is that they appear seemingly normal. They don't brag or show off. They wear their intelligence proudly.
And to this, I have come to the general conclusion of smart and intelligent people. These are the sure ten signs that are a dead giveaway. So if you find yourself among such people, seize the opportunity to become their friends. They will help you get to places you never imagined or dreamt off. That's the big take away, I have for you!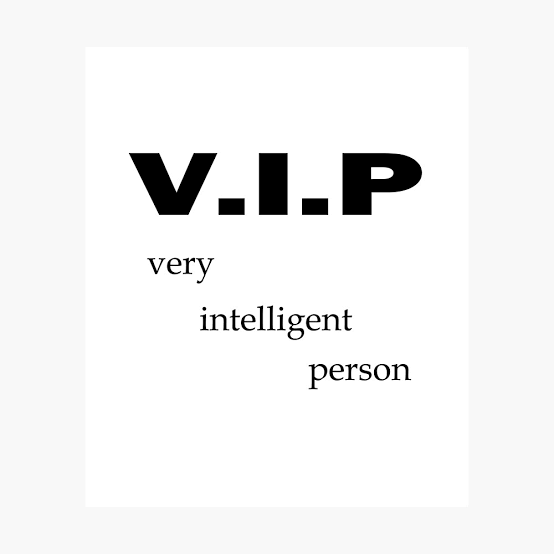 Content created and supplied by: LuluLuana (via Opera News )