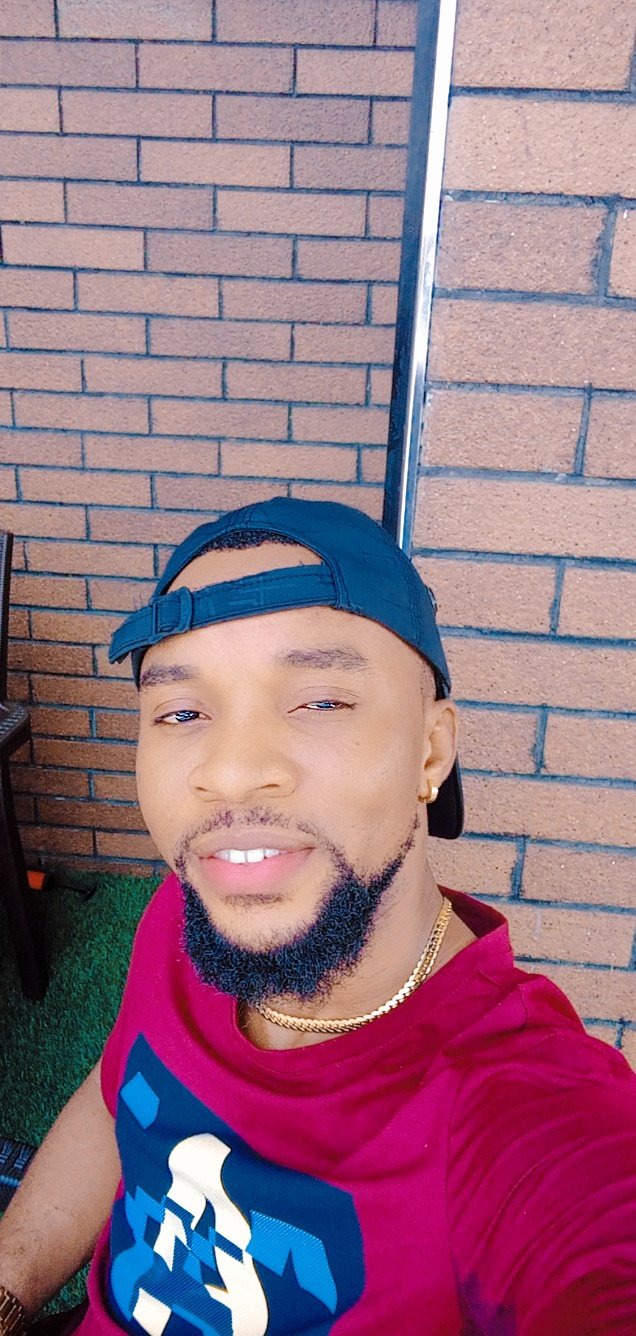 Love and relationships has been placed on materials gains , this is because nowadays the relationships no longer have the value it used to have ,due to the actions of people in relationships.
The true measures of live according to some people is how much the guy is willing to spend on them ,and this actions has made relationship very difficult to last. Ladies especially have ended their unique relationships due to the inability of the guys to spend money on them.
Few hours ago , a twitter user identified as @Wizebaba took to his page to share the requirements and things ladies needs to do before he gets into a new relationship with the person.
I think this must have been as a result of the heart breaks ,he must have been through, so to prevent future occurrence, he adopted this measures.
The post which he captions" Before I date again, the girl must ask me out,buy me expensive things ,and take me out on dates before I can finally say yes", he had written.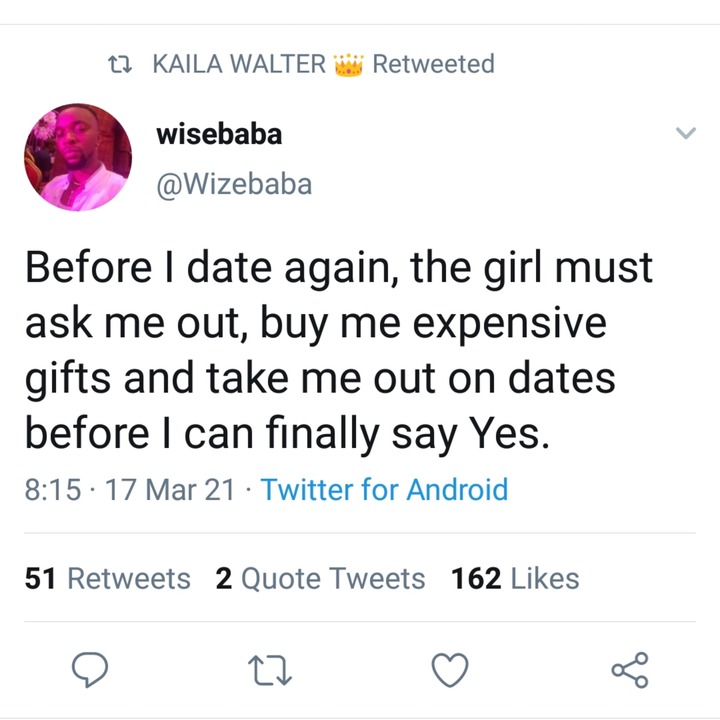 What do you say about this? Guys is he right with this decision? And girls can you do the thong he listed out?
Content created and supplied by: Meenaella (via Opera News )