After He Ate The Fish His Mom Kept on The Table, See What His Mom Told Him to Check Under the Table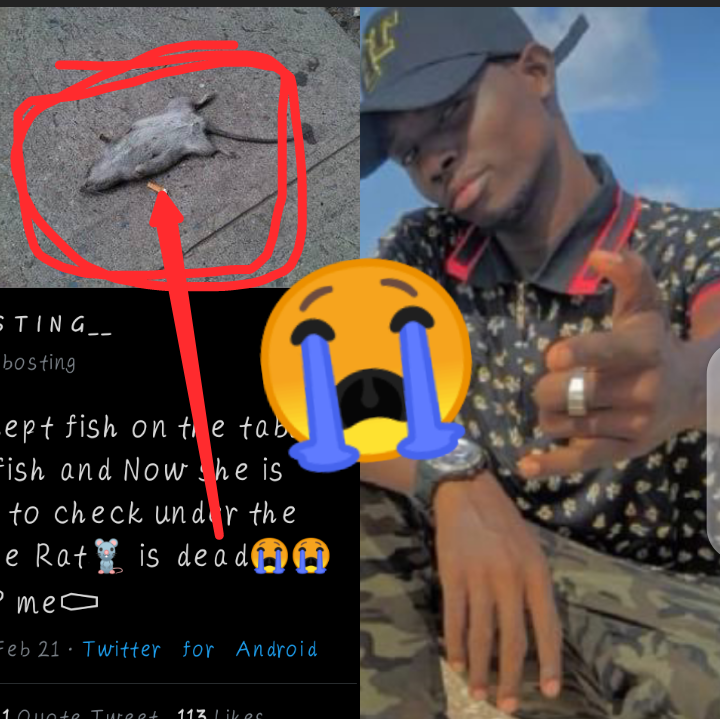 Many of us are fond of taking or using things that does not belong to us without asking for permission. We are fond of doing these to both outsiders and even our relatives.
Well, it is simply improper. We should always seek for permission before we take what does not belong to us to avoid the story that touches the heart.
A young man Identified as "@M_bosting" took to his Twitter handle to share what recently happened to him about few minutes ago. Well, as he claimed, he said is mother kept a fish on the table and left the room and he ate the fish his mother kept on the table. He never seek for permission or his mom's approval before eating it.
Well, when his mother got back, she fond out that the fish was missing and told her son to check under the table for a dead rat. I think she thought a rat probably are the fish as she poisoned the fish.
Below in screenshot is his tweet: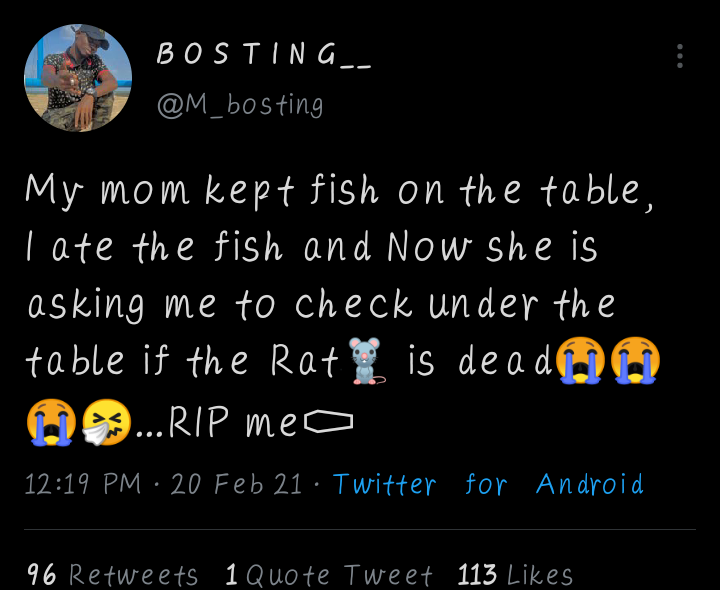 Well, there were several comments from his followers as some people said he up to have been dead if truly there was a poison in the fish.
Below in screenshots and more are comments and reactions from Nigerians: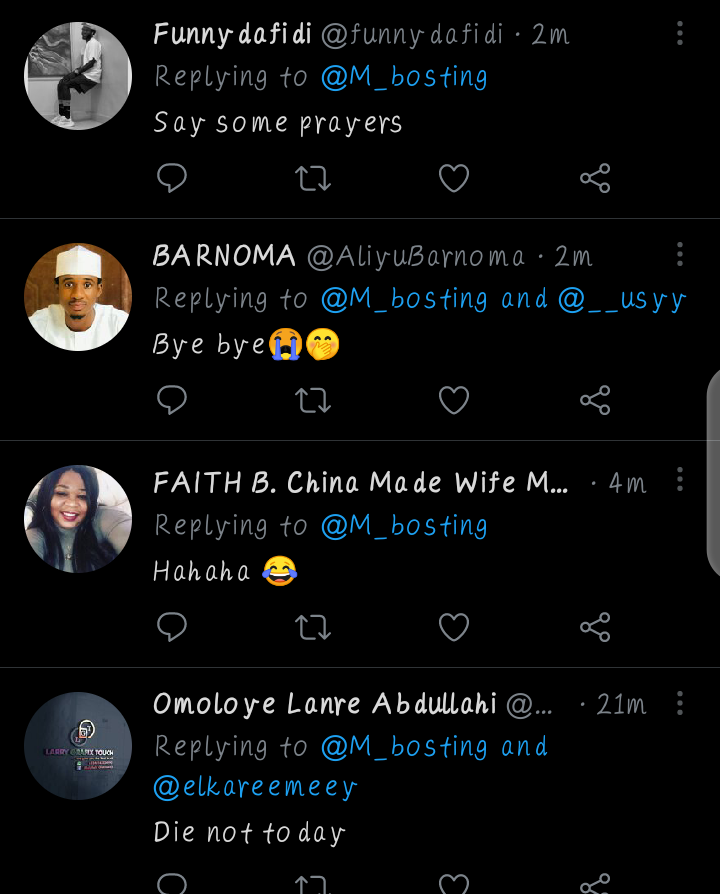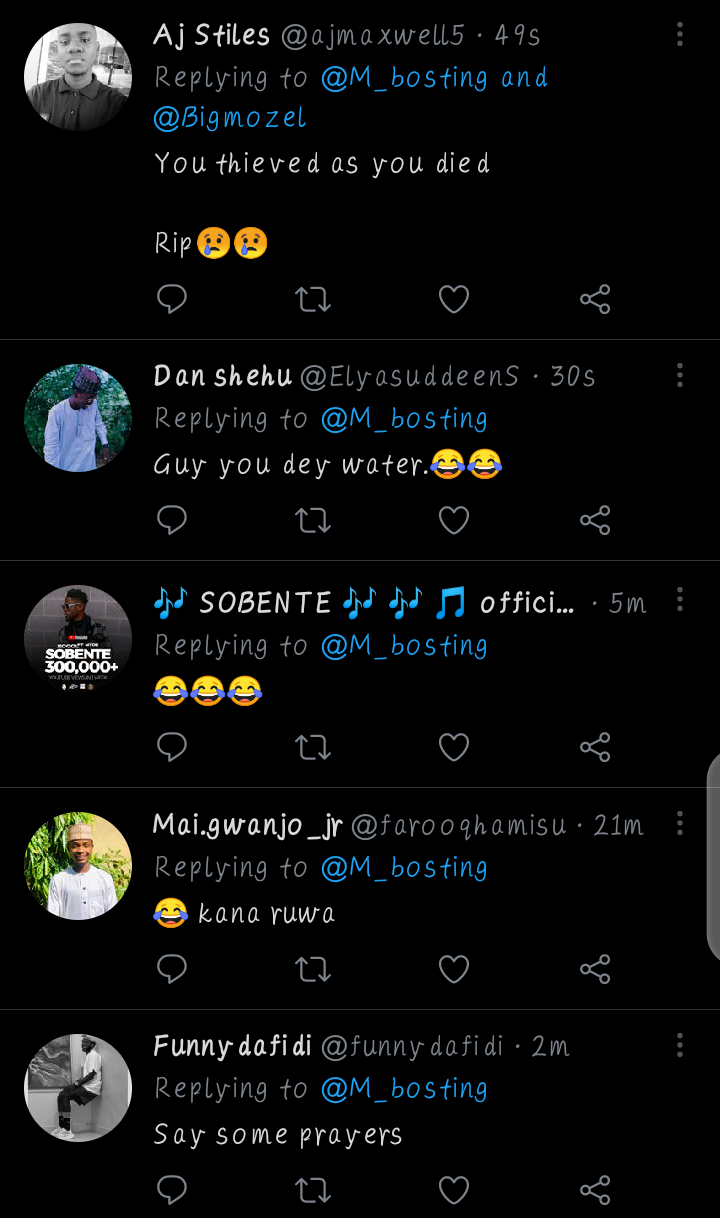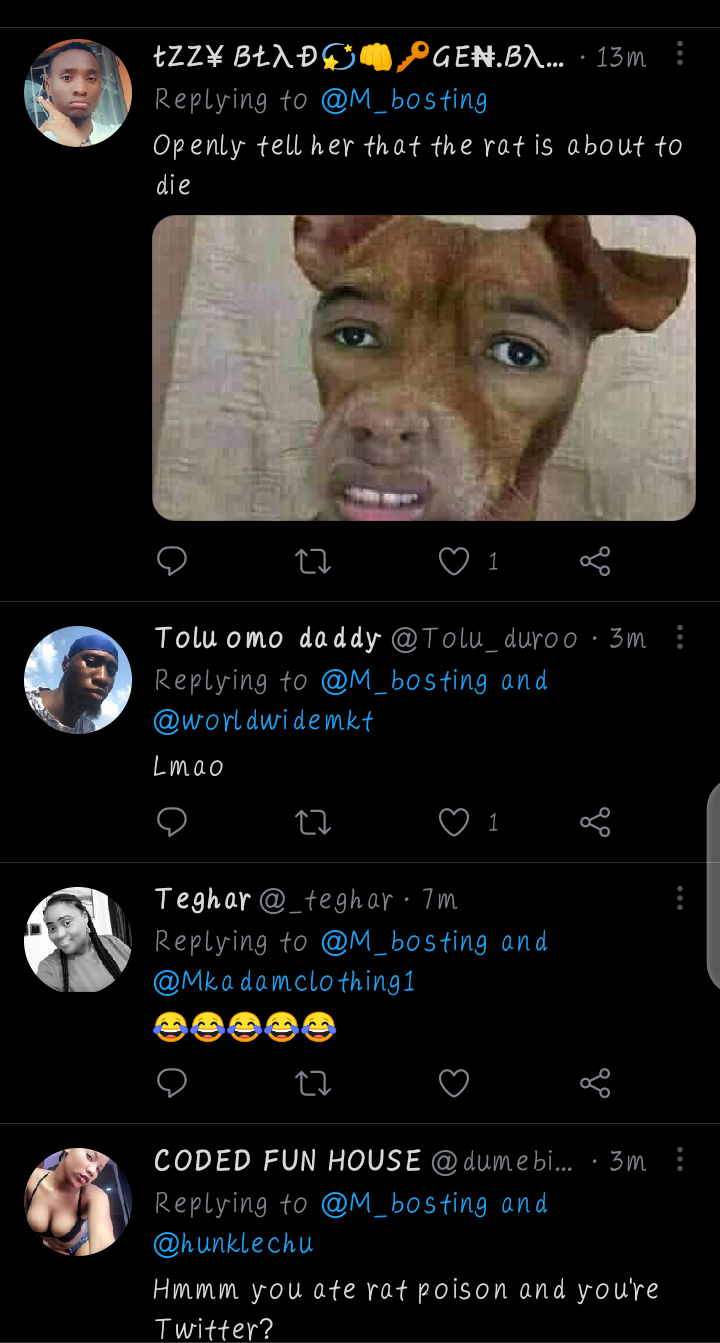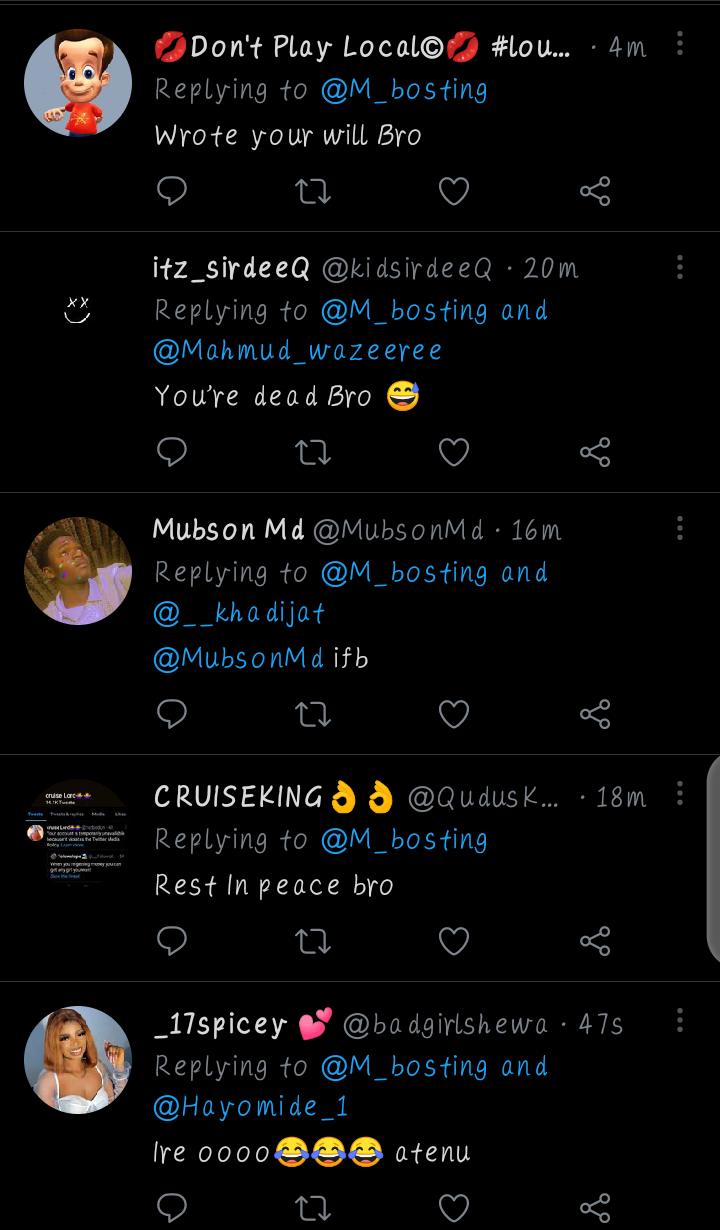 We never can tell, if truly the fish is poisoned or not but if it is poisoned, what will you suggest he do?
What do you think?
Do well to give your opinions, like, share and follow up for more information!
Source: https://twitter.com/M_bosting/status/1363085972137791489?s=19
Content created and supplied by: HisGraceFoundme (via Opera News )