They say, love makes us do alot of things that we never imagined that we would do on a normal day we wouldn't even consider it.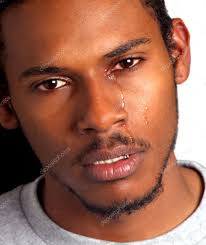 I and the woman that I consider my girlfriend, we have been on and off for a while due to Communication issue, and I tried to sort it out to the best of my ability.
after two months of having a steady Relationship where we talk over the phone and saw regularly, I decided that it was time bring her back to social media so as to reduce cost of communication, so I got an Android phone as she was about to embark on a long trip that might keep us away for months if not years.
She had issues correcting her date of birth on social media and she asked for my help, providing the necessary details but before she did that.
there i came face to face with what really broke my heart, first of all I thought it was fun having access to her account, but what I saw nearly drove me nuts, her Ex has more of her attention.
They met before she left for her trip everything she told me was over 60% opposite.
confronted the issue and asked for a break, which she refused I have told her to change her password as I really don't want to keep coming back to her profile yet, she wouldn't agree.
now I can't help it, I keep on running back and forth into her profile, I have forgiven her but I just don't know how to get out of this mess. 
Content created and supplied by: Ehido_corner (via Opera News )