Sometimes a girl can be into a guy but will hardly tell the guy that she likes him.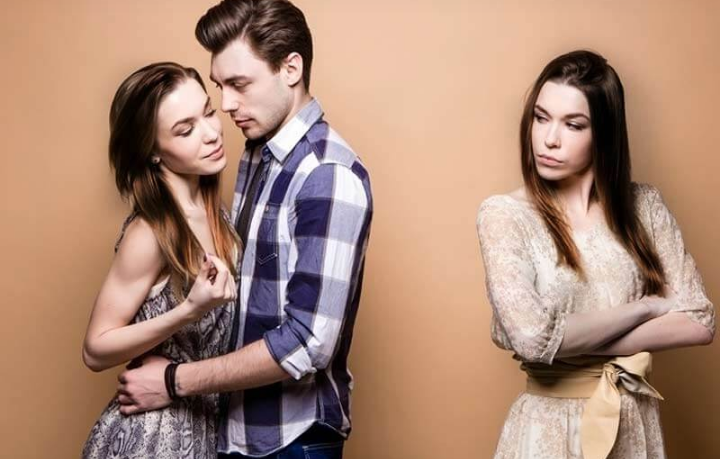 Instead of saying a word, she prefers dying in silence while exhibiting some characters that shows that she likes the guy and is jealous of seeing other girls around him.
As a human and as a guy, am still in awe of why a girl who loves a guy would sit in pain, fold her hands and watch him stay with another girl without saying a word.
However, since girls find it hard to tell a guy that she likes him, I have decided to reveal to the guys the signs they would see from a girl that indicates that she likes him.
Here are signs that shows that a girl likes you and is jealous seeing girls around you.
1) You catch her looking at you more often than supposed.
2) She looks away immediately when you catches her looking at you.
3) She always overdoing things whenever she is around you. It's like her whole being comes to life when she sees you.
4) She always smiles at you.
5) She unnecessarily gets mad at you for nothing.
6) She tries to make eye contact with you.
7) She keeps making eye contact with you. When you catch her doing that, she tells you to stop looking at her instead of making herself to stop looking at you.
8) She enjoys making body contact with you. always touching you. For example, she holds your hand while making her point known during a discussion..
9) She sometimes ask you if you have a girlfriend and wants to know who she is.
10) she always want you to notice her. She carries herself like she is higher than others.
11) Always looking for the slightest opportunity to talk to you. She sometimes raises issues that you know nothing about.
12) She plays the jealousy game with you. Always showing pictures she took with other guys.
13) She jokingly tells you not to ask for her number. Actually, what she wants is for you to ask for it.
Content created and supplied by: Ideallove (via Opera News )